Microsoft's building a smarter and more responsive Cortana with "Project Evo"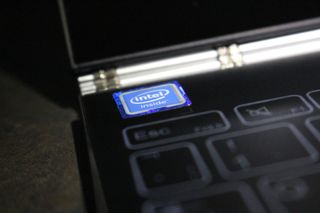 Microsoft unveiled at its annual WinHEC event Project Evo — a new collaboration with Intel — to advance the hardware and AI that powers Windows 10. Executive Vice President Terry Myserson says this new partnership will allow new devices to showcase improvements to features for Cortana, Windows Hello and more.
From the official blog post:
If improvements to Cortana, such as bringing "far-field speech communications" to Windows 10 sounds familiar, that's because we recently mentioned it in our Home Hub article that explained how Microsoft is turning to OEMs to build unique, stylish family-devices with Windows 10 built in. Far-field Cortana will allow devices to be used across much larger rooms, similar to the Amazon Echo and Google Home.
There's a wealth of new device features and optimizations on the way from OEMs with Project Evo, and we can't wait for them to start showing up in early 2017 with the Windows 10 Creators Update. Let us know what you think in the comments!
Windows Central Newsletter
Get the best of Windows Central in in your inbox, every day!
Zac Bowden is a Senior Editor at Windows Central. Bringing you exclusive coverage into the world of Windows on PCs, tablets, phones, and more. Also an avid collector of rare Microsoft prototype devices! Keep in touch on Twitter: @zacbowden.
It will be very nice to get Cortana improvement.
It would be specially nice if they bring Cortana to more market.

Intel and msft rocks the world of technological innovation !

First thing first, enable Cortana for more countries. I had been hearing Cortana since the first day it launched, but after some years, it is still not available in Malaysia and many countries, the only way is to change region and language as a workaround to make it available...

They are working to bring Cortana to more countries.

They are working to bring Cortana to more countries.

They're working WAY to slowly...

You can use your own language and region now. Just go to settings in search and select language for Cortana

Nope. No language for Cortana in search settings here.

You do not have to change region any longer, and you haven't had to for several months. It was announced with the anniversary update.

Yes you do. If you don't change your region to one of the supported, Cortana doesn't show up in the app list.

I am using it in Swedish region and Sweden is not a supported region. They removed the region requirement...

The one thing I'm still missing with the smartness of Cortana is its limitation of language support in the global market. Have still not used Cortana to date and its integration with windows simply because 1. it isn't supported in my region by default. 2. it doesnt understand me in my native language NL-nl. As long as these two issues remain its value in real world use remains limited and niche.

You seem fluent in English. Maybe you should give it a try (you don't have to change region any more and you haven't had to for months).

Yes, you have to change region. Besides, I don't want to change the language of my phone for one app. English games don't become unplayable just because my phone is set to Danish; why shouldn't Cortana be able to do the same?

Right, so please elaborate on how to enable Cortana without changing region... Because it's NOT working here.

Just use a supported language. They removed region requirement for Cortana in Anniversary Update.

Lumia 950XL here. Danish region. US language. No Cortana. Please enlighten us...?

In Settings - Time & Language - Region set it to Country/Region Denmark and Regional format English (United States) and add English (United States) to the Languages installed. Then press the search-button on the phone and Cortana will pop up.

Nope. Not working. When I press the Search button, it thinks for a few seconds before giving me a "You're not connected to the internet, but you can search..." message, even though I'm obviously connected (and writing this response)...

Well.. Since they DID remove the region requirements, I can't say what is wrong with your phone.

It's just odd, because I keep up with MS news pretty well, and I haven't heard about it before now. No mention of it on the web either...

http://forums.windowscentral.com/cortana/425179-cortana-available-all-re... Your bing-fu is weak... First spotted in may, so it has been available in all regions for seven months now.

Yeah, found that one. And that's the ONLY one. And it's not official. And it doesn't really explain how to get it to work. If it was a feature of an update, I'd expect it to be announced officially. In any case, it's not working for me. Edit: Ok, so I switched region to US and language to US English. Cortana worked fine. Switched the region back to Denmark, but left the language US English. Now I get an "I'm afraid I'm not available to help in your region" message. I can choose Close, in which case I end up at the "no connection" message, or I can choose Learn More, in which case I'm taken to a support page that says Cortana is "only available in these regions and languages"... So, no Cortana around here...

Dumb question: Are you running the Anniversary update?

So you are saying you have the only phone in the world that still require a certain region for Cortana to work? What OS version are you on? I can't post images in comments, but it works for everybody else.

Well, just so you don't think you're nuts, with everyone telling you do this and that to get it to work...I can confirm that when I follow the region change instructions, I get exactly the same message. The Cortana icon is still there but 'I'm afraid i'm not yet available to help in your region' message pops up upon launch. So back to 'US Region' it is i guess. I'm running on the Slow Ring, but people seem to be implying you have to be running a newer branch to get it to work. Frankly, coming up to three years of waiting (despite being in an English-first country) I've almost lost interest in the whole Cortana thing anyway, especially when the competition seems to make their options available almost everywhere in a fraction of the time.

Running lumia 1520 and 950XL. Both on anniversary update 14393.448. 1607. I can also confirm the same behavior on my phone. Cortana is locked to the supported languages. All else not. So as soon as I add English I have to enable it as the primary system language for Cortana to be enabled. This automatically also changes the regional settings to an English country. If I do it the other way around I also get the message that Cortana is not supported in my region....untill I switch the primary language to US english. Only then is cortana enabled. And yes it requires a system restart simply to change region and language. It does not work with a system settings change, then the windows search button and you're off. It's actually a significant change to the core OS. And then there's the fact that if I want the keyboard and system language in Dutch, the whole OS becomes a translational mess with 50% of the OS and apps in English and the other half in Dutch. Dysfunctional. Comparable to experience half your OS in English and the rest in Chinese. Have tried Cortana, but it is hardly useful now. Everything has to be said and done in English. The power of Cortana now is quite rudimentary. It can't recognize many Dutch words. Such as Groningen. You pronounce many vowels with a sharp throatscraping g or ch. But it will only recognize it with practice as (US or any other English accent) "grow-ning-un". That's horrible and very unnatural. I did find a workaround where if you add "in the Dutch city of..." the recognition gets better. But I couldn't last a day to use this on a daily basis. And its odd to constantly switch between Dutch and English in public just to statisfy Cortana's limited language repertoire. No there's a more fundamental problem with just simply supporting natural speech recognition of your own region, instead of pushing for the standardization of English. It does not fit with a real world use case. Yes, if I lived in the US I would like not think twice of switching on cortana to US English. But I think it is a little naive of Cortana to have a lack of adequate language support similar to the array of all the system languages currently supported.
No, basic language support needs to be microsofts priortiy with Cortana first or will only be a niche gimick, but no real world game changer, limited to the US market only really to make a difference to the end user. As long as most other languages are not part of the cortana conversation I feel it's going to remain a never ending heated debate on its value. If this isn't adressed Project Evo won't matter much in the global conversation.

Yes, like I said. English has to be the language... But it doesn't matter what region you are in any longer.

Do NOT change region, just make sure EN-US is installed and the chosen language for the phone in both places. It doesn't take region into consideration any longer.

Nope, not working. Microsoft might have announced it officially somewhere at some point, but reality is that it still does matter in which region you are to enable Cortana. It's be like this on my lumia 1520 ever since windows phone 8 and 950XL out of the box. Have not seen any change in the last 24 months on this issue....still....waiting. I know from comments on many other posts on cortana on windows central e.a. that the benelux and scandinavia are still calling out cortana is still not available. And the windows feedback app is still flooded with feedback on this issue since windows 10s inception.
No worries Giddora. This issue has been going on for soooooooooo long, a bit sad, but it has become a commonplace to comment about this issue. It's all we can do. Microsoft wants to hear and read demand, and we keep begging we want it. I think this will still go on for a while. I have not really seen a change in trend on the comments or Microsoft on this matter.

I have a desktop in the same room as where my Xbox One is located. Of course, I would also have my Lumia 950XL nearby. How are we supposed to deal with Cortana going off at the same time if all devices are "listening" for commands? Is there a solution in place already for this? I had to turn off the "always-listening" feature on both my desktop and phone because Xbox One now uses Cortana for voice commands.

I think Google got around this by the devices being in communication with each other, and so they would determine which heard you best (ie. which one you're closest too) and then only that one would respond.

Interesting. I'm hoping Microsoft has something planned like that. I was once trying to show off Xbox One voice commands yet only my PC and phone fought to detect what I was saying lol

As usual in the consumer space, Google and Amazon have shipping products while Microsoft has "ideas" and "research". Let's go!
Windows Central Newsletter
Thank you for signing up to Windows Central. You will receive a verification email shortly.
There was a problem. Please refresh the page and try again.