Microsoft's Home Hub concept looks to bring an all-new Windows experience to your home [exclusive]
Microsoft's connected home ambitions with Home Hub lay far beyond just competing with Amazon and Google.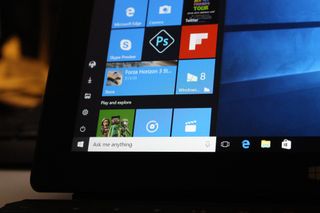 Rumors regarding a new Windows 10 feature called "Home Hub" have been making the rounds on the internet recently. At first, it was thought that Home Hub would be some sort of Amazon Echo competitor, and although that's not entirely true, it isn't entirely false either.
So just what is it, then? Our sources have confirmed that Home Hub is a Windows 10 feature designed to make your PC the center of your home, by making shared PCs more communal and bringing the connected home to Windows.
We've been speaking with various sources to piece together everything planned for Home Hub — it's a really big project for Microsoft. So much so that not everything detailed here will likely make the initial release, and may even get cut before it ever reaches Insiders. With that in mind, settle in for a detailed look at what Microsoft has envisioned for Home Hub.
What is Home Hub?
Home Hub is a software feature that has been in the works since before the Windows 10 Anniversary Update (Redstone 1) was released. In fact, the Anniversary Update includes some features that are directly linked with Home Hub, such as Cortana being accessible from the lockscreen. More of Home Hub is expected to show up in the Creators Update (Redstone 2), with the bulk of Home Hub scheduled for Redstone 3 (late-2017) and Redstone 4 (in 2018).
Home Hub isn't a dedicated device that's designed to take on the likes of the Amazon Echo and Google Home, as in the end, Home Hub is just the software. But that software can do everything the Amazon Echo and Google Home devices can, but with one added benefit: a screen. Home Hub is designed to run on Windows 10 PCs, mainly All-In-Ones and 2-in-1's with touch screens, but can work on any Windows 10 machine. Pen and ink support are also part of the plan.
Adding a screen to these smart devices makes these things so much more approachable and useful, especially to families. Microsoft's end goal with Home Hub is to make shared PCs much more communal and helpful for multiple people that have to use them. By introducing new sharing features, new user interfaces, always-listening Cortana and apps that take advantage of new APIs, Home Hub becomes a compelling competitor to other smart assistants on the market.
Home Hub Family Desktop
With Windows as it currently stands, a shared family PC is confined to individual accounts that individual users must switch between to gain access and use their shared PC. There's also a guest account that's simply a standard user without a password that anyone can use. This method of sharing a PC is considered clunky internally at Microsoft, and with Home Hub the company aims to improve this experience significantly.
With Home Hub, a PC can be unlocked without a password, yet still provide access to the same family data, including apps, documents, bookmarks and more that has been shared with a family. So for example, the "Bowden" family might have a shared PC that four people use. Each user will have their own account of course, but there will also be a "family account" that is always logged in. That account can see everything the 'family' is supposed to see, such as specific apps, calendar appointments, to-do's, and more.
In the case of calendar appointments, a member of the "Bowden" family can open up the Calendar app and see all the appointments that have been shared with the family. The magic here is whichever user is using the PC can authenticate themselves with Windows Hello, and see their own private calendar events in addition to what's shared with the family. Then, once that particular user is done, they can sign off, hiding all their private calendar appointments, yet keeping the family shared appointments there and readily available for another family member to view.
With the Family Desktop, Family Enabled Apps will take advantage of the shared account and do similar things to that of the Calendar app as shown in the above example.
This functionality will extend to apps on phones too, including Android, iOS, and Windows 10 Mobile. If you've got kids, these Family Enabled apps will know whether it's appropriate to be showing kids particular content, which is perfect for families who can't always police their children at their PCs or phones.
Home Hub Welcome Screen
In addition to the standard desktop UI with Family Desktop, Microsoft is also looking at bringing a new shared workspace to Windows 10 with Home Hub called "Welcome Screen." Microsoft's goal with the Welcome Screen is for it to act kind of like a virtual fridge door, with your calendar, sticky notes, to-do lists, and more all visible for the entire family to see.
The Welcome Screen uses the same "family account" and can launch family-enabled apps with the shared family desktop.
This shared workspace will run above the desktop experience — beneath your Home Hub "PC" is still a full PC, with access to the taskbar, start menu, action center and more if the user needs it. By default, however, a Home Hub PC is designed to be communal and informative, to sit on a kitchen counter or living room shelf for everyone to see, giving the new Welcome Screen an informational purpose.
Cortana will always be listening when on the Welcome Screen, allowing users to activate her from across the room if they need. This technology has clearly grown out of Kinect for the Xbox One. The assistant can do everything Cortana can usually do, such as reminders, appointments, weather, news, jokes, play music, open apps, and a whole lot more.
The service will also be able to control smart-home devices, which is something we'll dive into more in a bit. All of this makes Cortana on Home Hub a much more viable competitor to what Google Home and the Amazon Echo offer.
Above is our concept recreation that showcases what Microsoft is envisioning for the Home Hub Welcome Screen, based on internal Microsoft concept designs. We've seen several internal ideas for the Welcome Screen, each looking slightly different, as Microsoft is still fine-tuning and weighing options for this UI.
A few of our sources have claimed that the Home Hub Welcome Screen will be one of the first user-interfaces to feature design elements from Project NEON, a new design language for Windows 10 that we exclusively unveiled last week. If true, this may be our first, early look at the future design of Windows 10, which is pretty exciting, to say the least. Other internal concepts that we cannot share use much more blur and lots of clean animations. Project NEON is looking to be a very clean, optimized and sexy design language that we can't wait to see when finished.
Home Hub Cortana
In the concept seen above, you may have noticed the Cortana icon on the Welcome Screen is surrounded by an orange color rather than the standard blue. That's intentional, as that's how Microsoft plans to differentiate Cortana between an individual user's notebook and the family notebook. Yes, Microsoft is looking at making Cortana more family orientated by making her understand the family identity.
What does that mean exactly? Well, our sources suggest Cortana will be able to view family content in shared scenarios as well as be able to create and view personal and family content when authenticated as an individual user rather than the shared family account. This integration will naturally work with things like calendar events, home automation devices, missed calls and notifications, and more. What's more, we're told that this feature is referred to as "FamTana" internally.
The ability for Cortana to serve more than one user stands in stark contrast to perhaps the biggest limitation to Google Home.
FamTana won't share your personal info unless you're authenticated at the family PC at that current time. Only then will she show you your private notifications, reminders, calendar events and whatever else. We've also heard FamTana will at some point be able to stream music from 3rd party services, which is exciting.
Finally, we're told Microsoft is working on making it possible for Cortana to wake up PCs with voice commands, which will be excellent for Home Hub PCs that might be configured to go to sleep after a certain amount of inactivity.
Home Hub Connected Home
In what might be the most exciting part of this whole project, Microsoft is working on bringing the connected "smart home" to Windows 10 with Home Hub. The goal is to make Windows 10 the central hub for all your smart home devices, including lights, doors, locks and more. With Cortana integration allowing you to use your voice to toggle and control the smart devices in your home, the picture for Home Hub becomes complete: it brings Windows 10 to the center of your entire home.
Microsoft is building a dedicated "Connected Home" app that will make adding smart devices to your home easy; with an overview of all the smart devices in your home and options to turn them on and off, configure them, and more. You'll also be able to group devices to individual rooms; for example, you could have Hue lights 1, 2 and 3 grouped under the Bedroom tag and tell the Home Hub to "turn off the bedroom lights". This app will work much like most other smart home apps, except this one will have deep integration with Windows 10.
The Connected Home app will work with smart-connected devices that support OCF (Open Connectivity Foundation) and OpenT2T (Open Translators to Things), so out of the gate, it will support most smart devices available on the market. Devices like Hue Light Bulbs, which are popular among smart-home users, will work right out of the box on Windows 10 with Home Hub. Exciting indeed.
In fact, Windows 10 will be smart enough to automatically detect when a new smart-device has been connected to your network and will prompt you with a pop-up asking whether you want to add this device to your connected home automatically.
That's just one example of how Home Hub connects your home to Windows 10 with deep integration. With an always-listening Cortana on the Welcome Screen, your house immediately becomes much more controllable with voice commands. You can ask Cortana to control lights, locks, and more, just like the Amazon Echo and Google Home devices, except this functionality is built right into your Windows 10 device.
Home Hub hardware — the device play
Home Hub isn't a specific hardware device it's software for your PC. But that doesn't mean manufacturers can't build hardware dedicated to Home Hub however. We're told Microsoft is encouraging 3rd-party OEMs to make All-in-Ones designed specifically for Home Hub, with Lenovo and HP already in talks with Microsoft about bringing touch-enabled AiOs with Home Hub to the market in late 2017. This hardware will be designed to fit in the living room or kitchen, with the goal of these devices to look "at home" with the rest of the home environment.
Think of large touch screen devices that eschew keyboards (although you can, of course, connect one). If that all sounds like Microsoft's Surface Hub, but for the home instead of the conference room, you would be correct.
As far as we know, Microsoft isn't building its own device dedicated to Home Hub, but then again it doesn't need to. The Surface Studio is already an all-in-one and will work great with Home Hub once it's available. Home Hub will work on any PC that can run Windows 10 in theory but will shine with devices that have touchscreens, Windows Hello, far-field Cortana support, inking and more.
Newer Home Hub-enabled devices can support things such as motion sensors and light sensors, meaning when there's activity or movement in the room the PC knows to stay on. Once everybody has left the room and the PC no longer detects activity, it will go into sleep mode. Cortana commands or moving around in front of the device will be able to wake it again, which is pretty neat.
Home Hub Timeline
Home Hub is a massive project for Microsoft, with a lot of it planned across for Redstone 2, 3 and 4. It's unclear when we should expect to see the whole set of Home Hub features show up for consumers. Some sources have suggested the first batch of major Home Hub bits will arrive with Redstone 3, with smaller features such as Family Desktop showing up sooner with the Creators Update.
Although Microsoft has internal projections for this stuff, that doesn't make it immune from delays or even cancellations. That's a frequent occurrence at any tech company of Microsoft's size — internal projects don't always work out, and sometimes they rise and fall entirely without public knowledge of the plans.
Most of the sources we've spoken to have all said a lot of the Home Hub stuff had been delayed for more important changes and improvements that need to be made to Windows 10, which is understandable. No single source has explicitly said that the big Home Hub stuff has been canceled, but we have heard that it might be a while before any of the interesting stuff begins to show up in public.
Regardless, after wondering what Home Hub is exactly, we've finally been able to share with you what Microsoft has planned for it. Microsoft is taking on Amazon Echo, Google Home, and even Apple HomeKit and Siri to some extend with Home Hub, and they're doing it in a big way.
Windows Central Newsletter
Get the best of Windows Central in in your inbox, every day!
Zac Bowden is a Senior Editor at Windows Central. Bringing you exclusive coverage into the world of Windows on PCs, tablets, phones, and more. Also an avid collector of rare Microsoft prototype devices! Keep in touch on Twitter: @zacbowden.
It all sounds nice but the past few years Microsoft has shown the ability to innovate in truly useful ways and then abruptly abandon and pull the creation without fully pushing it, marketing it, or refining it. Windows Phone, Family Hubs in WP8, and Kids Corner just to name a few. They never marketed them but my extended family fell in love and heavily used it all to have to shut down with nothing comparable available. I hope they finally show commitment.

While true, all the things you cite have one thing in common the one product that never did well as a whole: Windows phone. The issue there was those family experiences were isolated to a small system. This addresses that by being everywhere and using the PC as the hub, not the phone.

We all used Family Hub on the PC as well. You could add pictures or calendar events on the calendar and the whole family saw it. You could also extend that to Unlimited OneDrive which Google now does but Microsoft pulled. There is the original Microsoft Work & Play Bundle which even Microsoft store employees I spoke to are dumbfounded why Microsoft essentially killed it and thr value associated with it making them less competitive.

Crush them when? In 2 years after Amazon and Google release better devices than they already have out now and no one is interested anymore? The time frame is beyond disappointing.

I have a feeling speed to market and advertising the features is going to be Microsoft's downfall with this

microsoft announce surface 2 years after ipad and now whats happen ?? yes everybody try to copy it / the time doesn't matter the different make the point

@psurob55 Do you see Amazon or Google releasing anything worth enough to be shared on a screen instead of duplicating features that my phone already has? I don't. That's why this will be cool.

I understand the small user base reasoning... however, there is still the fact that some of the most popular smart home apps/hardware (nest, sonos for example) are still no where to be seen in the UWP... i understand there are a ton more out there, but without the big names... again it's a chicken and egg scenario...

Actually, much of that is addressed through some of this. We have seen the concepts for Hues integration for instance. We talk about how Home Hub integrates with third party smart services in this article.

Did u see any insteon intergration?

Re: TheRealBatman,
We use Insteon with our surfaces and Windows phones.

Really Dan.?
""The goal is to make Windows 10 the central hub for your entire smart home."" Windows 8.1 Media Center is the centre of mine. Microsoft are idiots, crbuck is right.

Your home must not be very smart

It doesn't open my curtains...but then again it never snows here, so we don't need insulation.

"I don't need it, so Microsoft are idiots for making it". Translated that for you.

I need it, they already made it.

Re: Hiswona,
Our whole house Windows Media Center distributes live tv, recorded tv, movies, music, and family pictures throughout our home. Insteon provides our home automation controlled by Surfaces and Windows phones.
.
Microsoft has the knowledge and the skills to put all this and more all together.

The troubling issue is that Microsoft doesn't offer consumers any way now to create a "kids" or "teen" account, despite the technology being fully baked and available through Group Policy Management Console, that interface is a NIGHTMARE for the average user. Mac OS X has had this (with an easy-to-use interface) for probably close to a decade. This feature is desperately needed. but I'm not personally confident a bunch of male engineers at Microsoft arguing about what a family needs is going to create a great product. I mean...Microsoft Bob is all I'm saying.

Try this... Settings -> Accounts -> Family and other people... Click "Add a family member" Or online (and linked directly from that settings page) go to https://account.microsoft.com/family#/ (click on the button marked "Add a child" or "Add an adult")... this is not new functionality in any way, by the way... it has been around for a long time... long before Mac OS, etc.

1. There are kids accounts, and there have been for a long time. 2. Microsoft Bob was made by a female engineer... She happens to be Bill Gates wife.

Not all Windows Phone: Windows Home Server, Home Theater PC (Centered around WMC). I invested heavily in both of those ecosysrems which were arguably more similar to home hub than anything on the phone. I didn't even mention zune since it was a different sort of product

But this is a "mobile" phone first generation. Most people aren't sitting around using a PC. And my family and I used the heck out of Rooms on the phone and that too is gone now. cr_buck is right. Microsoft will start down this road and eventually in very soon order kill this too. That's what they do.

Every comment that I had for this article is summed up nicely above.

Totally agree with your examples; HUGE pain in the *ss, when functionality you rely on daily gets trashed.

The hubs were doomed from the start. The companies that have the services wanted more control than a hug would offer them. Kids corner wasn't used by hardly anyone.

That's exactly my point. It was barely marketed or developed. Every parent I showed it loved it and wanted it. Samsung copied it and didn't even try to hide the fact and has continued to evolve it into a differentiator. Now its far better than kids corner ever became and I see parents using it regularly, myself included.

Well, it didn't pick up steam even though their entire launch event was about it.

Because they never continued with it. Did they add new features or refine it? When it was canned it still had some nagging glitches like periodically changing the primary users settings. Besides they buried in settings pretty quickly. That's exactly my point. Microsoft goes all in on something and just when things get tough they pull the plug instead of pushing harder. If that same logic was used in the past Windows would have been canned at version 1 and Android wouldn't be here either.

Not to make excuses, but all that was before Microsoft reorganised. Since Windows 10, I have not seen Microsoft make so many improvements so quickly ever. That's not to say they won't make a giant XP/8 misstep again, but they're getting a lot more early feedback now so it isn't a giant echochamber of engineers.

That may be true but I have been a Windows pc user since dos and I had never heard of any of those features until subscribing to websites like this. Maybe they did push them at launch events but it never made enough waves to reach out to 90% of the population.

I've been a user since DOS 5.0 myself. A lot of features I have found by digging through Windows. I have found many great features that just shocked me Microsoft never pushed. I even had colleagues in IT that didn't know about them. Maybe that's why I ended up in IT. ;-)

Kids Corner started on the wrong foot, you still needed to put your PIN to open it, same PIN that was needed to access the regular section of the phone. I don't know if they ever changed that before canning it, I stopped using it because of that. At least if it didn't need a PIN or have its own PIN different that the regular one. I thought that was the whole point of kids corner, so the kid could play without touching your own stuff, but you still needed to let him in or he knew your PIN to get in.

I guess the point was if they were able to access kids corner from the main ui than they would already have access to everything else.

Yep, it sounds quite interesting but i don't see them seeing this through either as its a consumer focused feature that's going to need dedication to fully flesh out over time, and with no o365, azure or any other cloud connection to generate revenue it will be abandoned by the cloud focused Microsoft at some point for some new cloud initiative.

Lol viewing family calendar requires office 365 subscription

I'd be more inclined to think they would require Office 365 to enable a Family OneDrive. Like how there's OneDrive for Business, there'd be OneDrive for Family. If they bundle it with a Groove Pass and maybe Xbox Live Gold for PC or something, I can see it being a hit, even though I understand you were being sarcastic.

Honestly, I wouldn't pay extra for that. I feel like the family/home hub software is going to become expected. There is a reason why, despite many implementations, Microsoft keeps revisiting the idea of family oriented tech.

Forgot about the latest abandonment.. The Microsoft Band

Microsoft to me is just one big beta program.... the products are continously worked on in a alpha/beta state and eventually they are abandoned. Other ones you forgot: Games for Windows Live (completely F'd gamers) Silverlight XNA Band Windows Phone (I would say dead) I would say both Vista and Win 8 were abandoned to a degree Kinect (although technically still supporting it) I could go on and on as far as software development tools and languages, and the ones listed are just recent. The current MS Store is crap, they might as well have kept GFWL going it was better than what they have for the MS Store.

Windows vista and 8 were unpopular. They improved vista, and 7 came out of it. 10 is becoming the improvement of Windows 8/8.1

The reboot of phone should be the Zune HD player with phone built in. It was an awesome piece of tech. I still have all my zune products and use them!

Let's take a look at all the other failed Google products shall we?

all companies have products that abandonment​ like nexus q like nexus like apple airport​ and apple monitors​ and Apple Bandai Pippin​ and nexus player and many many more

Totally agree. As you stated there are numerous examples. Mine was Single Sign In. I adopted Passport (so named at the time) on all my sites way before Google and Facebook. Microsoft never followed through with their promises. I adopted many more only to be burned later. It's not worth the time and investment to use anything new from Microsoft. I am interested Hololens but expect the same thing to happen. Microsoft use to be innovative.

As MS putting more and more "features" into W10, they should consider to put together a feature list or even a full manual. No one can keep track on all those things.

Theyre just throwing things at a wall

As opposed to what, letting the desktop OS just die? There's at least a game plan here, a vision for a connected home that doesn't require proprietary hardware. I also don't seeing Google or Apple doing anything very exciting here either.

Feels more like they're chasing. Sure its a different implementation of a smart connected home but it's not the next big paradigm shift like what Nadella is talking about. Yes I know coding takes forever. But we've had Cortana for how many years now? This isn't exciting because it's very "yeah no ****". They should have implemented this by now. We have to wait until redstone 8000 to have the full breadth of this realized? What? Look I don't care for apple but they don't do things like this. They have 1 conference once a year. And it's ALWAYS a finished product. Not built piecemeal. I feel like Microsoft waits for other companies to start DOING something, or for specific feedback from insiders... Before they try to build and implement something. It's as if they have no forward thinking cells in their brain. All those smart ppl and not one is a visionary? Give me the reins, I can make everyone happy quicker than Microsoft can lol

The smart/connected home thing right now is like wearables. It's not some market that is already saturated or even close to being dominated. It's actually a total shit show with tons of proprietary services and incompatible hardware. Ironically, it could be someone like Microsoft who pushes it forward since there are already so many home PCs and laptops. I think you're overly concerned with this tiny market. I get it, you want everything last year. That's not how this works though.

Perhaps. To be seen I guess

Daniel I have to somewhat agree and also disagree with your statement about wearables. If you are using windows mobile then yes, there is a a lot of incompatibility….move to android or iPhone and pretty well every wearable works with any device. Android wear devices work with iPhone via app support, the only thing that does not work is music control. Garmin, fitbit, etc all 100% fully function with both IOS and Android. where as with windows mobile you get spotty support. Wearables are moving along nicely. The integration of apple's watch and iPhone is awesome. ONLY if MS took the nokia designed watch, pushed it and had it working with windows mobile and the lumias it would have been awesome. The band was a mediocre attempt at wearable technology. It had some good ideas, but the form factor and crappy build quality failed.

The company that bought us the HoloLens is not forward thinking. Ok

The HoloLens is cool…but I don't think it will ever be a mainstream device like a phone computer or tablet based device.

Loll. They need to stop trying to be rivals to apple-Google and go back to ' the buck stops with us' But they are on the way out and is too late.
Soon as the likes of Autodesk, Adobe etc find alternative OS's... Game over.

This alternative OS already exists, it's called macOS and in fact one of the companies you mentioned, Adobe, often releases new Creative Cloud apps there first. Pretty sure it never posed that much of a problem to Windows' dominance.

Which proves my point.
Everybody is looking for alternatives.
Mac is not it but don't rule out Tizen.

Everybody is looking for money​, not alternatives. So they are looking at installed base. What was your point again?

What? Yeah!! More year of Linux desktop talk. /s ​By the way, both Autodesk and Adobe do support other OS's. Autodesk has many of their programs on Linux for years and that has not really meant anything towards the overall uptick of that OS. And like Adobe, Autodesk also supports MacOS as well. Even so, many design/video houses have continously moved off of what was once a dominated Mac space year after year to the Windodws ecosystem. An increasing user base is reverse of leaving the space. So, what OS do you think is on their way out? Definitely not Windows by those marks But, I am willing to listen about some mythcal OS that will be coming soon (that is as long as it is not more year of the Linux desktop talk.)

It's a great idea, for sure, and Microsoft really needs to get into the smart home space, but you don't use iOS consistently, and I forget exactly, but you either don't have or don't use an Apple Watch, so as for Apple not doing anything exctiing...it's a stretch to say you're a good judge of that Apple at least HAS a Home Hub app and the ability to designate an iPad or a 4th Gen Apple TV as the Home Hub device for a secure way of interacting with smart devices while away from home. I couldn't get my iHome Smart Plug to pair with the iHome app, but it paired right away through Apple Home. And I love being able to lift my wrist and tell Siri to turn plugs on or off, or change my Hue lights, and I love being able to use one app to automate all my different smart devices (almost all, Nest being the exception). I haven't bothered to try and use Android with any of my smart home devices to know the state of affairs there, but I haven't found ANY first-party apps for smart devices on Windows, so even before this interface appears, Microsoft needs to work with vendors on the app situation, otherwise it's just another tree falling in the forest with no one there to hear it.

Yeah, I wish Cortana would keep track of all these features for us ;). "I see you have this use pattern, have you tried/seen this feature..." would be awesome!

This sounds great. I've often found myself thinking that I want Cortana to synchronize better between devices. Heck, I can't even speak to my Kinect without my Surface Pro 4 going haywire. That said, I'm kind of in the process of swapping out the PC for the Xbox as my main 'Home' device. I'll still use a Surface as a portable PC, but I was hoping to make the Project Scorpio my main device for the home in the future. For games, TV, music, and so on.

I don't see why the Home Hub stuff wouldn't be integrated into XBOX too. I think it could happen...

It could in 2008, this is a different Microsoft.

Exactly, you've been paying attention, as it's obvious it would. The next Xbox will be able to do all this. That's the point.

Exactly, you've been paying attention, as it's obvious it would. The next Xbox will be able to do all this. That's the point.

Build your own Scorpio, i5, gtx1070, 16gb ram and windows 10...

This......... is very cool. Was wondering about their silence regarding bring Cortana to more of an "Echo" or standalone type of device. Well, that solves THAT lol.

Hmm, not sure if a shared PC is all that common anymore. The only way I see this working is if there are actually Echo/Google Home type devices which it sounds like there will be. Your move Apple.

Pretty sure that was covered in the article: OEMs like Lenovo and HP will introduce Home Hub specific devices to the market, devices that are meant to be placed in your living room or kitchen. They're not meant to be used with keyboard and mouse, but you'd be able to connect them if you want.

Good, the more competition the better.

Let me guess; Cortana dependant? Then it'll tank. Why? Because lots and lots and LOTS of us simply do not have access to Cortana. The lowest common denominator wins in these games; people will choose the system that works ok for THEM, rather than the system that works well for a few. And eventually the few will (have to) follow...

The UX and feature set is not completely dependent on Cortana. Apps and services roam.

Fingers crossed for that, but I'd prefer it if they actually got Cortana out to the rest of us, even if English was the default language and functionality was limited. It's holding them back, and it's slowly but surely eroding their user base, as their rivals are already here...

cortana is in android and ios , so many phones have acces to it and guess what google now and siri are both exclusive to one platform

It's not a question of platforms; it's a question of national borders, and language to a lesser degree. Cortana is not available in my country, and heaps others. Even those of us who wouldn't mind using it in English, have to switch to US or UK region to get access to it, gimping the entire system in the process...

Using Cortana?....my experience with Cortana is similar to speaking to a two year old in a language which is second to them.

Yeah I have the same issue with her too. In the end I just had to disable her on my XB1.


Really? I've found Cortana to be FAR better than Siri and OK Google. The only thing that comes close to rivaling it for me is Alexa.

Cortana as a device would bring her closer to what we had in Halo and the novelty of the idea would resonate and create a unique experience.

That's the true inspiration for created HoloLens ...halolens

Honestly, this does sound pretty fantastic. But what I' really like to see is for this functionality to make its way into Windows 10 IoT. This would allow companies (as well as hobbyists) to build low-cost "headless" voice-controlled Home Hub devices, which could be placed all over the home. This would allow Home Hub to truly compete against other solutions, from companies like Amazon and Google.
I get that Home Hub will be on PC's and phones, but not everyone has a PC in every room, or carries their phone around all the time. I frequently set my phone on the coffee table or counter when I get home, and do not have a computer (typically) in the bedroom. Having a Echo Dot like Home Hub device in my bedroom would be great. That being said, one thing Microsoft really needs to implement is a mechanism for detecting which Cortana enabled device you're trying to talk to. As it stands, if I say "Hey Cortana", my Xbox, Surface Book, partners Surface (he hasn't trained it to his voice), and my phone, all light up. This is something Amazon recently resolved with the Echo, with the implementation of vocal proximity detection. From my perspective, this really needs to be resolved, before I consider using Windows 10 as my Smart Home controller.

Yeah that's a pain in my *ss too. I just had to disable Cortana on my XB1 because, just like you, all of my other devices were ligthing up when all I wanted to do was pause the movie. Besides, Cortana on the XB1 is super slow. For Home Hub to even be a competitor against Amazon Echo then Microsoft needs to focus on voice so that 3rd party vendors can make an inexpensive device that works without a screen.


I didn't know amazon implemented that. ... before Microsoft ugh smh. How long has Cortana existed compared to alexa

Cortana wasn't released all that far apart from Alexa. The first echo shipped like ~5 months (if that), after Cortana was demoed at build. Not to mention at that Amazon's Echo devices feature mic arrays (I think the array features 8 mics). The only Windows device I know of which features a mic array is the Xbox One Kinect. An array of mics provides a lot more information then a single mic. Anyways, on the plus side, Google Now & Siri launched a few years before Alexa or Cortana, and both lack this feature, as well.

... So incredibly ready for this. Family 👪🏻 of 5, all Windows Phones, several win10 pc 💻, notebook, tabs, etc., 4 Xbox 🎮 one, LG SmartThinq appliances / TV 📺 / Homebot, and INSTEON automation... 🤞🏻 sooner than later.

Ok, we get it, you've got stuff. Hope you share a little of the wealth with those less fortunate.

I'm so tired of people who say that. Stop hating successful people.

A stand alone device from Microsoft (preferably a Surface device) would've been better. By going software only, you alienate people who do not have a Windows 10 device or simply do not want to involve their own computers for communal use. Yes, I read that other OEMs are encouraged to build a stand alone device for Hub Home, the problem will be the design. We all know that many OEMs simply do not know how to design a premium device or they will stuff it with unnecessary things. a Surface line device would've been a great choice. Just build an entire Surface line of devices from already available computers, to phones and Hubs and even further. Just go into hardware business full time.

The surface hub. The one device to replace your physical will

Meanwhile...Google Home sells and grabs marketshare, Alexa sells and grabs marketshare...and when MS is ready in 18 mos...there'll be no market left for them. Sound Familiar Anyone!?!? They've learned NOTHING.

Market share for what ordering underwear from Amazon? Checking the weather? Those systems have severe limits and no where to grow.

Why do you think those systems will not grow as the tech advances and customers start demanding more?

Would you like me to send you an Echo? No offense, and normally I'm on your side, but you appear to have no idea what you are talking about. I control most of my home now via mine, and it 'just works' and is incredibly intuitive. It has done nothing but grow since I got it two years ago. Every single week I get an email with new functionality listed. I can order an Uber. I can order a pizza. I can control my lighting, my door locks, my home temperature. Yes I can check the weather or order underwear. I can also check my calendar and appointments. I can get the latest game scores, or hear the latest news, or via some of the new Alexa enabled devices make a video call to a friend or relative. If I drove a Ford I could check on my car's fuel level, location or driving statistics. It can walk me through a recipe while I'm cooking, and indeed it can set the timers for me, do measurement conversions and play music for me while I cook. At night when I lay down I say three things: "Alexa, set alarm for 8:30AM" followed by "Alexa, turn off my bedroom" and "Alexa, play thunderstorm by the sea" and go to sleep to some white noise that will cut off 40 minutes later. If I really can't sleep, it can read an audiobook to me from my library. MS has missed the boat here. And they have it backwards: A screen cripples the voice experience, it does not enhance it. It permits developers to take shortcuts knowing that a user can see or tap on something if they don't understand the correct voice command. This is why every phone voice system is merely a novelty rather than a must have feature. And again, it puts me in a position of managing a PC for something that needs to be unobtrusive in a home and 'just work'.
​ You know I have a long history of backing you up on this site, and pushing the MS vision. I spent more than a decade of my life at MS, working on Windows. I have a lot invested emotionally in their success. But I and many of my former colleagues have been saddened by the changes in direction over the past few years, and MS's failure to recognize that time to market is more important than getting the first version perfect. If it helps any, I hope I am wrong and Home Hub is a major success. Echo didn't require a huge investment, and the smart home equipment should work with either system. But I'm not holding my breath. What I read here simply isn't compelling, and it seems to miss the point. Most of it I can already do, and do better purely by voice, making a screen an impediment rather than a feature. It seems to me that this will be yet another feature MS shoehorns into Windows and nobody except people like us ever use or know exists. Meanwhile Amazon, Google and Apple will continue forward.

This is exactly what I have been trying to say!!!! MS will/is late to the party ONCE AGAIN!….

You should have at least looked at what Echo offers before writing an article about MS's 'Echo killer'. It's like the early days of Apple in terms of third party adoption - everybody wants a piece. Just have a look at the blog: https://developer.amazon.com/public/community/blog/tag/Alexa or the skills list https://www.amazon.com/gp/browse.html?node=13727921011&tag=hawk-future-2...

I'm sorry, but they need to steal a page from Apple's playbook. Deploy a device with basic functionality, get it in consumers hands early. Let early adopters advise the evangalize the tech. They demo and show to friends who buy...then, quietly in the background, you enhance through iterative updates. Enhance & iterate, enhance & iterate. Cortana is already at MS...all they need is the portal deployed in homes. Wait...Amazon's been doing just that, now Google's doing just that...and if you think the Echo & Alexa can only order underwear & check the weather...you haven't touched one in a long time. You think Google Home isn't going to be enhanced? Com'on. Can you honestly not see how MS is already missing the Hub market? Google & Amazon are already in...is it perfect,nope...iphone couldn't copy/cut/paste for what 3-4 years? How'd that work out? WP could copy/cut/paste out of the gate, too bad the other horses in the race had already completed the race when MS showed up at the starting line. Do you seriously believe Google Home v2 (or enhancements to their Could Tech) couldn't have Voice recognition? Couldn't manage a shared family calendar? Couldn't have 20 music services connected with api's? (if they don't already) Lights, home automation, plugging into Nest...its all coming. Meanwhile, Redstone 4 is what 18 mos away? In 18 mos...Cortana might be in 2 more counties, and the Hub might be able to control Groove music by then. The next big thing is here now..and MS will be ready in 18 mos....sure, they're digging deep into the code for great integration. How about they do that in the background, while they get in consumers living rooms today.

Google Home v1 already has most of the features you listed. And aside from the family calendar, Echo has everything you listed (and calendaring is improving rapidly there too). And the microphone arrays on dedicated hub devices are far superior to what you'll get on a phone or pc/tablet, there is just no way the typical person's cheap Acer is going to work well with this compared to what Amazon and Google have already done.

meanwhile a lot of marketshare exist for surface family , do you know the surface ? and also a lot of market share exist when microsoft decide to enter in game industry

Let's see..... ...another consumer feature from Microsoft? Not holding my breath on this one. Maybe if they market it to the Enterprise (HOW???) then it might have a chance. Personally, I think it is a great idea and the folks at Microsoft have come up with another amazing feature. But a feature does not make a product. I've been burned way too many times to think that MSFT will change its colors when it comes to the consumer. They just don't get the consumer. I can see the marketing for this if they even do any - "Its not Google" or "Its not Amazon". MSFT, you can have those 2 tag lines pro-bono!

All this sounds really good. However in order to really work as an "everywhere" concept it has to be "everywhere". In the real world the PC, as a device, is only one screen. Tablets are mostly running IOS and Cortana isn't there. TV's tend to have Chromcast, Roku or some other device under $99 (USD). Microsoft's offering is the Xbox One - not most people's first choice. For mobility most people dont carry a Windowsphone with Cortana. Android users can get Cortana but it's US only. Then you have Microsoft's retreat from the consumer market towards the enterprise and business. So Cortana everywhere only really applies to business and PCs. No matter how good the tech unless Cortana is within voice reach everywhere and integrated into people's lives it will stall pretty quickly.

There is more to this than Cortana. A lot more.

The perfect title for an upcoming article! A lot of us don't see it like that right now, and I for one would really appreciate an in-depth view on how this is actually NOT hooked up on Cortana in the end. Seriously!

Yes. But Microsoft doesn't even agree with ITSELF. And Cortana is the "represenation", if you will, of this so-called ubiquitous end-game. And Cortana isn't the same on all devices. She's not the same because Microsoft hasn't even come close to really integrating the back end. And I no longer have any confidence they'll ever get there. I believe we will see more "reboots" of Microsoft's vision before that ever happens. What they did to Xbox One and Kinect was a perfect example.

Yeah, I'm not sure about this either. Maybe if they had small wireless microphones that we could place at various place around the home to interact with. A 3k surface studio is not a replacement for an echo device or google thingy. Once again, I think the idea hitches on seamless interaction with the devices we carry 12 hrs a day on our person.... Phones

I actually don't. The problem with phones is they are per user. If you have a phone in your pocket it does not help a visitor to your home turn on a light. The apps that these smart devices are connected to do not have multi-user capabilities, you end up with just one person able to connect to your Hue or SmartThings devices. That works fine for a single bachelor with no friends. It does not work well in a shared space or with a family or when you have a party at your home. That is why Echo and Google Home make so much sense: They keep the controls for the home, in the home. The added bonus is that with dedicated hubs you can have far superior voice recognition, and its not wasting battery on your phone listening all the time.

I really enjoyed all your commentary, and I quite agree that the control for the home needs to stay in the home. I would love to have a Cortana device in my home that I can interact with by voice. Sometimes you just want to get things done without being tethered to a physical laptop, phone or screen. I too think Microsoft is missing the boat here if they don't have a voice centric device like their competitors, and consumers expect it. Microsoft is slowly making it very hard to invest in their ecosystem.

The phones now really become just one of many input/output devices to a connected environment. For those who don't where tinfoil hats, the location services coupled with the voice and visual input/feedback and processing capability of everything INCLUDING the phones COULD leveraged to differentiate input/output to a connected system. It's just the nobody, including Microsoft, is TRULY making it ubiquitous. If the Kinect, phone or PC were really capable of recognizing YOUR voice or YOUR face with near-flawless accuracy, and coupled location with that, then what Microsoft CLAIMS they want to do (I don't believe it, actually) is possible. But one important piece is missing (or, at least, contentious). What or who will process control information? Will and Echo-type device aggregate the various inputs to determine who has control at the moment? Or will all inputs be sent to the cloud and some Azure-based backend do the processing? Look at something like what Stark and Banner were working with in The Avengers on the helicarrier. Tony was gesturing through display items (a feature that Microsoft GUTTED in their Kinect) and then swiped/tossed a particular display item from his "monitor" over to the one Bruce was working on. These kinds of things COULD be possible if Microsoft got serious about Cortana, got serious about location context, got serious about voice, gesture and ALL other forms of input/output.

The Connected Home app NEEDS to be truly universal, and run not just on PC, but on phones and Xbox as well. Other than that, this sounds good.

Apps vs programs is still yet to be proven.
UWP apps bomb out too easily... They are too thin.
Hardly doubt they can run anything resource intensive.

Edge is a system app... It is the OS
Like internet explorer is part of Windows.

Built on the UWP platform, like all components of the OS will be shortly ;)

Adobe certainly believes in UWP as the future, otherwise they wouldn't be building their Expression Designer (XD) app for Windows with it.

As I pointed out in my earlier post, Cortana is ominpresent but NOT omnipotent or omniscient. Having access to Cortana on every device in the room is nothing but chaos right now since she doesn't even know all the things she CAN do (I dare you to give a command with an Xbox, PC, tablet and phone in the same room). So, the conduit FOR the connected home is already here. Cortana. But, once again, it's like 8 different teams at Microsoft are competing with each other instead of working together.

Though a very exciting prospect, this whole project will rise and fall with one thing: hardware.
No general consumer will put a PC in their living room (remember, people prefer to do stuff on their phone now), so who ever makes the hardware for the Home Hub, better knock it right out of park, or this thing is dead on arrival

No general consumer will put a PC in their living room, but they will​ stick a Roku, ChromeCast, or other stick in their TV, perhaps even a Windows 10 PC on a stick (I have one, it does amazing things but needs a better omnidirectional microphone).

Which is PRECISELY why the Xbox One w/Kinect made much more sense in the beginning as the inroad to this sort of idea. And that's what I really thought they were moving toward with it. Then NXOE happened, the Kinect became useless, and now I have zero confidence in Microsoft.

Love the idea...but as always...MS is late to the party...Amazon has been selling eco dots for like 30 bucks...making them add ons and everything...it will be hard to compete in this area a year from now. I wish everything wasn't so late...and no its not better late than never...they have to really push innovation in this space if they want to compete...but they wont. Such is life.

Sounds cool... So, I guess it will be introduced to the general public with Redstone 4 in 2018, then stay in beta with lots of bugs until 2020, and then finally get killed in 2021, claiming it gained no traction. You all know this is true.

I fear you this guy. Did you work for MS before? You seems to know how they tick ;-).

will my front door have facial recognition to open when it sees me?

Nah... your driveway will have 'live tiles' which can detect your specific gait.

Mission the boat by making it a full pc. I want... O I need a headless unit with multidirectional mics and a speaker.

I suggest you buy an Echo.

Sounds nice so long as I don't need to invest extra $. As much as I still prefer a Windows environment and MS cloud services, they have a reputation (at least in my mind) of being so out of sync with the market, timing wise that I don't want to invest outside those core features any longer. Eg, I finally got option for tap to pay a few weeks ago, after they "retrenched" recently. A feature they announced at //build while my lumia900 contract was running out and promised for WP8.1. They killed Media Center shortly after SDV tuning adapters became useful with the ATI CableCard tuner, when it would have been its most useful. And I supported my mother when she bought a WinRT Surface, which didn't even follow through on it's basic promise because even MS' own first-party Store apps like Skype are losing functionality while OneDrive on it doesn't have UI parity with the web or current app versions and it is a pain just to support now. Ranty, and I love innovation, but goddamnit if I don't feel like I've spent $ to test MS prototypes for too long, and the average consumer won't even know the feature was launched any more than they knew what Media Center was.

This is very disappointing. When Cortana first hit, friends and I considered ideas like using cheap tablets around the house to utilize it for various controls/functions and features. We speculated about if MS would release a cheap Cortana only device. Then the Echo came out. At first I thought it was just a toy, but I had a good deal on one early and was shocked at how well it worked, far better than trying to get a mic to pick up "Hey Cortana" on a cheap tablet. Over the past two years I've slowly integrated more and more of my home with the Echo. The maze of standards and proprietary devices has become a non-issue, because the Echo supports virtually all of them. And with the addition of 'skills' manufacturers can add their own at will. Amazon routinely runs deals to get people started, and with the Dot has now made it affordable for almost anyone. They keep adding major features that integrate it more and more with your life, every week I get an email with major new functionality. And quite frankly, it just works, always. And now here comes Microsoft, years after they created the first working virtual assistant (it was way beyond Siri at launch), with a 'me too' version that *STILL* requires me to consider mounting cheap tablets with crappy mics and all the maintinence that goes into a PC. The idea that the fact that they have screens makes them better entirely misses the point: The reason Echo is so shockingly good is because app developers cannot rely on any visual or physical interaction being present, and as such must make the entire design of their app conducive and intuitive via voice. Siri, Cortana and Google's phone assistants are useless because there is only a limited subset of functions that can work entirely by voice, the vast majority still require some form of visual or touch interaction, which defeats the entire point of a voice assistant. This is evidence that once again MS may make a 'technically superior' design that entirely misses the point of the segment. I am very sad at the direction MS is going. I had hope when Satya took over, but while it is clear that he has a vision, it is not a vision that will keep MS relevant in the consumer market (although he's likely to become a major power in the corporate market). I see a continued stream of great ideas that take a very long time to hit the market, and then somehow miss the point. To be clear, I have no interest in ever running Android or iOS. I'll ride my Icon until it falls apart or VZ stops letting it on their network. I run Windows on my PC's and I use O365 for my email. I have an XB1S and a SP3. But I used to wait when a new tech hit the market, knowing that MS would be a little later but they'd 'do it right'. I am not confident of that any longer, and I have serious doubt that they have any idea what the market wants.

Dave - Thanks for the information. I am a true MS consumer as the family has Lumias, Surfaces, Xbox, laptops, etc. You two posts related to this article has me thinking I should be more serious into looking at the Echo or Dot. As ugly as they are it sounds like they could be useful.

Anytime. It pains me to post like this, I have a lot invested in Microsoft both financially, and in terms of my own career. I am just blown away by how MS, which used to be the consumer's best friend bringing down prices and driving computing into every aspect of our lives is now on the trailing edge, delivering solutions years after other companies. The idea that they want to compete with the Echo/Google Home but won't deliver for 12-18 more months is just insane to me, Amazon will have been in the market for 3-4 years by then and Google by nearly 2. What was the point of Microsoft's internal reorg into an ultra Agile software delivery system with all of the turnover that happened if the end result is that they appear to still be on 2-4 year product cycles? Where I am now it is common to concieve of a big idea, including hardware, and have it in customer hands in 4-9 months. And we don't operate with nearly the resources that I had available at Microsoft. I still love the tech MS is showing off. But execution appears to be a major problem. I worry about the future of Hololens. I have no interest in VR, but AR makes a ton of sense to me. At this point, however, it was first demonstrated in January of 2015, and two years later we have only a developer edition for $3000. And that is despite it being based on pre-existing tech that Microsoft has been working on since around 2003. There is simply no excuse for this state of affairs.

Exactly. As I've posted many times before, the POTENTIAL was there with Xbox One in the beginning. The way it was bundled and marketed with the Kinect, it seemed as if Microsoft was setting up the Xbox to be much more than JUST a gaming console. When we bought it, the fact that we almost never had to take the controller out of the drawer and give almost all commands via voice and gesture was awesome. We could easily access all of our pictures, video and music, wherever it was on our network and, to some extent, the cloud. It seemed like a natural progression to expand its reach to other networked systems, e.g., home automation. But then they completely dropped back.

Obviously, the focus here is on the software, not any particular hardware device. Having said that, I still wouldn't rule out a Surface Home Hub to point the way for consumers and other manufacturers.

Shared OneDrive account? There isn't an obvious solution at the moment to meet these requirements: - We all get access to the same files on every device, thinking of things like family photos and music collection, while logged in as ourselves. - We don't have to share the folder and download once to each OneDrive on every device. We've done that with smaller document folders, but are not going to do that for hundreds of gigs of photos and music. - It will sync no matter who is logged in. I don't just want to rely on everyone finding it in my OneDrive. It should be right there in all their Photos or Groove apps. Sounds like this could do the trick if everybody is essentially always logged in to both their account and the family account. The family account can keep syncing and be easily integrated to apps like Groove and Photos. Not to understate how helpful some of these better features would be, but this seemingly-minor problem has been bugging me for a while. I could do it with a Business account, set up for all of us to sync in the same location, but that seems like overkill.

If I see her face, then I will be a believer... with acknowledgement to The Beatles.

You mean The Monkeys, don't you?

Is this how the new NEON user interface will look like?

The family desktop Welcome Screen is something I've been trying to do myself so I'm excited about that but one thing I think it really needs to replace my old school paper wall calendar or kitchen whiteboard is inking. I want to be able to write new notes and appointments right on the Welcome Screen and have them converted to text. I know Cortana will be able to do some of that via voice commands but that can still be hit & miss and not always appropriate.

Sounds like a great idea to me. Let's hope it makes it to life. As many mentioned, the biggest hurdle will probably be being able to access the system from every room in my house, but if they manage it somehow to use every phone in the same wifi network as a client to the home hub main pc, that might solve a big part of that issue. I could imagine to use my phone and tell Cortana to connect to the home hup, have the family screen shown up on my phone via remote desktop like implementation and interact from there. That and a few microphone/speaker only devices and my house would run on Windows 10. The more I think about it, the more I hope this will actually make it to market.

Why require phone to run on same Wi-Fi when you have connected accounts through the cloud

Just another layer of security, I guess.

It won't. Before it ever sees any real light, they'll change their minds and reboot things again. They could have already been FAR down this path if they had kept the original idea and development of the Xbox One. This is just wishful thinking.

From Home Hub Welcome Screen:
Tap and say "what's on my calendar?" Cortana's reply:
Look up, it's in front of your face! :) All in all seems like a great feature and can't wait to see it be filled out. Hopefully they can also expand the shared apps to be more - like I buy and app and my kids account can also use it kind of thing.

Is there a good all inclusive review of those home automation devices that work with Windows 10 PCs and phones? If you want to start into home automation now it would be nice to know which devices are and aren't compatible... I would assume the new Microsoft software would continue to support those existing devices (Thermostats, cameras, garage door openers, lights, etc...)

Do you guys ever wonder if you're doing more harm to Microsoft than good in revealing this stuff so early? I'm not saying you are necessarily, just wondering if you ever think about it. Take this article for example - it seems like Microsoft is trying to do something truly different here, pushing technology actually forward and making something outside the box that's actually useful instead of just chasing the competition like it used to. But, accomplishing that takes time, and it seems like, from your article, that they won't really be able to bring this to market for at least another year. By you revealing it this far ahead of an expected release, are you giving MS competition the opportunity to jump on the same train and maybe even beat MS to market with a similar product/solution? Revealing this stuff a month or two before the update comes out or before insiders get it probably wouldn't give the competition any real time to react. Makes me wonder if MS holds off on releasing stuff in insider builds to keep them secret until they feel the time is right, even though it might be ready before? Does a corporation have any right to privacy? Or does the customer have the right to know what they're working in whether the corporation wants them to/feels it could be damaging or not? Again, not calling you guys out or saying you did anything wrong, just bringing it up for discussion, wondering if you've thought about it. I don't know anything about journalism so maybe there's some unwritten rules or something.

If a competing company can release a similar product that ms has already been working on for a while after reading an article here says something about Microsoft. I'll keep saying, Microsoft's main reason for their inability to relate to the consumer market is their speed to market. It's abysmal.
Secondly, Microsoft or Microsoft employees strategically give out this info a lot of times. They recognize the importance of media outlets.
Third, wc does have respect for releasing articles. If they completely screwed over Microsoft, they would be seriously hindering their own business by negatively affecting their sources.
Fourth, when wc makes articles, a lot of times, it's a release of info they already had and the race becomes between their competition reporting it and Microsoft knows wc has a job to do as well. Basically pr is a very tedious monster to be a roommate to... On both sides ms and wc Hope this helps

This stuff being a year out doesn't really mean much. If a rival company wanted to do anything even remotely similar and they literally started work the day after this article was posted, it'd take them 2-3 years to get it to market. This is a big project that takes time. Home Hub has been in the works for over a year already. There's stuff we don't post (we know a lot about W10M plans that we haven't posted about) and there's stuff we do post. We choose carefully based on a number of variables.

This just angers me. It angers me beyond belief. This is what I felt the Xbox One was ultimately going to become. This is exactly why we BOUGHT an Xbox One. The Kinect and the awesome UI the Xbox started with allowed for a great combination of voice AND GESTURE to control the device. The potential, as I saw it, was that since it appeared that Microsoft was SMARTLY expanding the Xbox beyond just gaming to a full-on multimedia nexus for the home, the NEXT LOGICAL EXTENSION was full home automation and ubiquitous access to media and data. Then the idiots took over. They gutted the Kinect, making it virtually useless, and gave us this ugly, hard to read or comprehend UI that is slow and painful---and focuses entirely on gaming again. Now, we see almost exactly the same potential I sought two years ago being built up bass-ackwards. They talk about this amazing but ALL-TOO-EXPENSIVE Surface Hub as if every household will naturally have one. The much more intelligent way to have gone was to PUT BACK all the functionality into the Xbox One and Kinect. Why? Because THAT is most likely the most common, central place THE FAMILY WILL GATHER! DUH! And let's look at what futuristic movies have shown us. In almost ever case of the futuristic home, you see the characters walk into the main living area and either speak to or GESTURE to a central screen of some type and do things like ask for messages, check schedules, direct lights to come on, whatever. IN THE LIVING ROOM. Do you see them pick up some stupid CONTROLLER? No. They typically speak and gesture. Gee, kids, that's what the Xbox USE TO BE ABLE TO DO. And let's talk about Cortana for a moment. I love Cortana (in spite of some HUGE flaws and frustrations). And, we have her activated on every device we own that supports her. EVERY ONE. The problem? She really is NOT ubiquitous, even though she is now OMNIPRESENT. When you have an Xbox, a tablet and a Windows Phone all in the living room, care to guess what happens when you say something like, "Hey, Cortana, turn on the Xbox"? The Xbox MIGHT turn on (it's about 50/50 chance), but the PC and the smartphone will both hear you ALSO and respond with either "I'm sorry, I can't do that, check back in future updates" or something like "here's what I've found about turning on the Xbox One". Clearly, Cortana is not in tune with herself. Which makes this whole nexus plan of Microsoft's dubious at best. And don't get me started on how messed up the Family Calendar thing is right now. We relied on that heavily, but this Outlook.com migration screwed up SO much on our individual accounts and hobbled the shared calendar. By now we should be able to walk in the house and the entire system recognize we're there, turn on lights, respond to "hey Cortana, set the temperature at 78 and check my messages", etc. It should know who's talking and where they are so that the appropriate response happens. I should be able to sit or stand in my living room, looking at email and simply gesture to move through, delete, flag emails. But, no. We went backwards. And NOW some fool at Microsoft gets a wild hair and figures, "oh, ya know, this would be cool to do!" I just want to smack those people at Microsoft.

Um...you need to learn what investing in a product means. Buying a product in the consumer market because of potential is not investing in a product. Try buying products in the consumer market based on exactly what it has at the time and you won't be disappointed about products (that you don't have the internal roadmap for) not reaching the potential you sought in them.

Other than that very small point, I totally agree with the gist of his post.

I never took a position of disagreement. I simply suggested the means to hopeful anger prevention and possibly anger reducing through better understanding of his contributions to his anger.

Oh, you're correct. I will NEVER AGAIN buy anything from Microsoft because there is even the remotest hint of some future potential. The fact is, no matter what they say at the time, no matter how they market something, I can almost guarantee you that NONE of that will ever be realized. If they say, "Hey, this is just for YOU" then you might as well accept that whatever it is, it's NOT for you, it's not even CLOSE to what you thought and will likely be a complete waste of your money---unless it does something you absolutely want to do RIGHT NOW. There is NO "potential" with Microsoft. They'll change their collective idiotic minds and head down some different path just as you begin to believe them. Been burned WAY too many times, now.

Yup. I wish now people would feel that way about all of these companies.

Microsoft should get less afraid to get out of the lab. I believe LG or Samsung recently announced a fridge with a transparent screen and Windows 10, right? Microsoft should've gotten involved there and released something, could be as simple as an app to start testing at least the UI and possible services linked to this kind of use. Could happen even secretly, with them aiming to use this expertise later on this new Home Hub. This way they could avoid some Windows 8-like UI problem and go directly to a kind of 'secret' Windows 10 insider testing. The thing is: have in-lab research in parallel to direct consumer contact from scratch.

Is anyone on here thinking "this time Microsoft will see this through and fully develop it". Nope, thought not...

It does sound just "OK", to be honest. It seems very "Microsoft-y", a hub here, a new UI there, an additional desktop here, some features there. And this article makes the concept look like it's almost completely focused on desktop PCs. Is this even relevant anymore? I mean how many families share a desktop PC when we all have a smartphone in our pockets? Or tablets and multiple notebooks? Is it even a good idea to control everything from a PC that maybe not be in the center of your home? Where you can reach at it all the time? How do you access it from the kitchen, the garden or the balcony? I don't judge their concept before I have seen some real stuff but I hope that Microsoft will streamline the concept to only one powerful universal app, maybe just called "Home", that can also live on the Lock Screen and is cross-platform (just like Cortana itself). No additional UI layers or multiple apps / menus and so on. I also hope that Microsoft focuses more on mobile and even considers to release hardware, something like the Surface Dial, a simple device with a microphone array and some very simple Kinect-like gesture controls that you can connect to your home network and put everywhere.

I love Cortana, and am really pulling for Microsoft here, but 2018 is a long way away in tech and the competition won't be standing still. I bought an Echo Dot just to play with and see what Alexa was all about, and am very impressed. I bought Kindle Fires for the family about a year ago, and just last week Amazon pushed Alexa to all of them. I think Microsft is right to focus on the "family" aspect. In my opinion, the first one to figure that out will win. Microsoft has a great start with Hello, but if Amazon were to add some type of voice detection/id to Alexa to move back and forth between user AND could pull in data from Microsoft services ... she'd be hard to beat. I know the market is small now, but my fear is that this is going to be a repeat of Windows Phone. They will show up with a superior solution AFTER users are already entrenched and committed to other platforms.

This is what I want on my refrigerator (or in the kitchen somewhere).

LG already has the start of it.

Amazon is going to sell a boat load of Echos this holiday season, and Google will likely sell a ton of their data mining air fresheners. The more they sell, the more willing third parties will be to integrate with them. By the time MS releases a me-too device, Echo+Partner will be the standard and you'll have to break a mindset to sell another pairing. Hell, that's probably already the case. Why does Hue lighting have a native API integration with Alexa and iOS and Google, but they've foregone the obvious live tile and Cortana integration with Windows 10? What about Lutron? Ecobee? Are they all waiting for a home hub, just like we used to say they were waiting for UWP? How a company who is talking about rebuilding their future on the backs of bots and AI hasn't gotten a V1 of some sort of introduction to those platforms to market while 2/3 of the major competition has is mind boggling. The only way I can see MS penetrating this space is if they have a completely revolutionary form factor at a price point that matches the Echo & Google Home. Maybe a whiteboard with touch/pen input & camera & whatnot with the family hub focus. That may elicit a response from consumers, but it's hard to see them pulling it off. But even if they do pull of something cool - how long do you think it'll take for some perfectly sculpted sphere or cube or glass from Apple running Siri to hit the market? Will most consumers not blindly buy the 'new thing' from Apple?

windows home hub...for enterprise only....Sorry folks....had to. HA HA. In all seriousness, this looks really cool, BUT...and the big question always is with MS, how fast can they push this to us. By the time they do in most cases, the competition has blown past them...

Who the hell are all these trolls commenting here? Google and Amazon stuff is useless, it's not selling, this market needs a hero product and Microsoft can pull it off since their solution doesn't require anything besides W10 and maybe a cheap extension.

Agreed, in theory. BUT...as I said earlier how fast will MS push this to us. If they wait, as they are infamously capable of doing many times before, they will loose any traction things like this would have.

Would like Microsoft to pull this of. But i wont happen. In Sweden we don´t have Cortana in the first place. Every streaming feature ive tried in the Microsoft plattform sucks. I have every windows device around. Surface Pro, Xbox One and a Lumia phone. When i want to do some home media streaming thing i always end up using the chromebrowser and a chromecast device. It never works the way it is supposed to do in the Microsoft enviroment. Microsoft always has the best intention, best techniques behind and so on. But it never works the way it i supposed to do for the end user. There cant be any serious bugtesting at all at Microsoft. Everything i try from Microsoft takes about 10 minutes to find showstopping bugs and missing features that makes it useless for everyday use (or use at all). There is 3d party vendors that makes apps full of features that actualy works, like TubeCast and Spoticast for example. They build in support for Miracast, DLNA, DIAL, Airplay, Cast support and so on. I just don´t get why Microsoft has this kind of problem with streaming different media across youre network. Never heard anyone with chromecast or apple tv have any issues. But if you are in the windows enviroment there is no serius competing technology?

So after the anniversary and the creators update, we're gonna have a family update?

(bunch of random thoughts to follow) I hope it is better than Apple's Home Kit. That is terrible. It barely ever shows devices as connected. I tried it out (already had the Smart Home components, I just let HomeKit see them), but its just inconsistent and terrible. I'm ready to retired my Surface Pro 3 to a wall mounted Home Hub. Or my XBOX One. I don't care. Right now, Smart Home and automation have so many vendors and ideas that we need one produce that can help manage it all. Apple Home Kit seems interesting, but its "hubless" in its intended implementation and not very helpful. Smart home vendor solutions apps aren't much better. SmartThings is very flexible and highly extendible, but the UI is not optimal. Smart Tiles helps with this, but that requires a little more work that many might want and exposing your configuration to another internet service. As a feature, let's see how this plays out. The market is at the right stage in development for them to get on board. But they need to do it fast. Right now, deviced that can act as consoles are virtually non-existent (only real and dedicated solution is Wink Hub Relay).

I hope they will let me share Contacts to my family

It would also be nice to show a map with all my family members !

This is pretty huge. I love Microsoft's approach.

i love Cortana and their voice assistant defo the best but a home hub, hum they really need to conquer the mobile market first as there is simply to many apps, features old and new still missing from windows mobile 10. gestures plse, and alow edge new tabs to open to my choice of page or even my default page. Id much rather see them concentrate on these small things that really should be there anyway.

mny friends have started bying amazon hubs last year and if there was a apple equivalent most of them would have gone there because that's their eco system and that's because of the mobile market. It really is that simple.

I wonder has MS just become this company so focused on what's next that they are sacrificing the now? I just think its odd.They are working to be the company with the tech of tomorrow but wont have any users when this shift happens. I don't know. When Cortana was first announced...it was amazing now I don't know. I feel like I want to buy into Google Home or Amazon and forget about Cortana all together. MS should do something with Amazon so Alexa can share things with Cortana...

canted edit last year to this year as on insider and have a small bug

My vision would be an echo like device, and a family account that we are members of and we would all have this device, I could come home from work and say Hay Cortana send my mom some flowers on mothers day, or call my brother Doug and it would make a skype call to my brothers home device or hay Cortana, remind my sister to watch the big bang tonight, so when her device hears that she is home it would say Brenda, your brother wants to remind you that the big bang is on in 45 min, do you want me to remind you 5min before it starts. this stuff is awesome with family at other houses. what do you think?

For the past 2-3 weeks, my PC has been randomly rebooting, disrupting work I need to get done. So instead of doing that work, I get to go off and read all the random cargo cult fixes for Kernel Power 41 errors. So riddle me this, Microsoft: Why would I want to make Windows a single point of failure for my connected home? It may be Windows 10, but it's still Windows, if you know what I mean.

This is all very exciting! Although at the moment I don't see a use case for a Home Hub, it's definitely an exciting kind of concept. Any family member can add a shared task, reminder, calendar entry etc. with their voice, and any private inquiries can be authenticated with just their face. Everything can be seen and actioned directly on the welcome screen or on the go on their phones. I didn't see it in the article but is there a way to add shared tasks or calendar entries from a device other than the original PC with the Home Hub? Like remotely from another device?

I loved my lumia 925 and the 920 before it and looked forward to the next smartfone that never came. I was and still still am a windows fan but as time goes on I now have a nexus 6p & Amazon dot. I still use windows plus office for work and I still have an Xbox and surface pro4 I feel Microsoft is getting behind the times. Alexa is great getting better, I will buy Google home the future currently is home AI which is unbelievably good from a voice recognition point of view but more from a multi media pov Hololens looks brilliant but I can't afford it. Microsoft mobile doesn't have the apps but I loved the software..I never wanted to go android but for me and I never thought I'd say the it's great. I even get onto the preview so I'm in 7.1.1 Paul and Mary Jo I listen to(Leo of course) and they're great but from a consumer perspective I'm finding it hard to buy Microsoft products. I'm hoping they give me a good reason to go back. It'll be hard as I'm using a lot of Google services.... Not impossible though ..

Sounds great! How about getting Cortana available every country first?

I'm not familiar with the Open Connectivity Foundation... Will Z-Wave devices be supported?

Sorry if this was already asked, is this being planned for Xbox integration too? This would mean I wouldn't have to buy a separate PC just to go in my living room.

"The ability for Cortana to serve more than one user stands in stark contrast to perhaps the biggest limitation to Google Home."
Let's rephrase that:
"The ability for Cortana to spy on more than one user stands in stark contrast to perhaps the biggest limitation to Google Home."

I hope they make interactions with ALL mobile devices a top priority, if that AIO thing depends on it's own means of input for data input that would put most people off. What I mean is I just want to have something on my phone that I want to show up on that fampc and just have to tap my phone to that same fampc and done

But will MS market this properly? Will they commit too it? Or will MS just conclude if no understands it, they'll just drop i?.

This will be a very welcome feature for businesses who have departments that are both using shared accounts for the department and user accounts. Hopefully this feature will also later be supported by Active Directory or at least in Azure AD

Home automation is another burgeoning battleground among the tech giants and Microsoft is throwing their hat in the ring. I can imagine securely managing the Home Hub even from the Windows 10 device in your office or a wearable (Hololens, some sort of band/watch, etc.). There is a whole lot of potential for a seamless experience that will define the industry and make Windows 10 much more indispensable. Windows *is* Microsoft. I also cannot wait for an upgrade to the UI/UX of Windows. I think it has been relegated to the back burner for too long while the guts of Windows 10 were created. I am hoping for a more evolutionary flow between old, traditional UI elements (Start button, taskbar) and the tiled (Modern) elements (Start Screen tiles, etc) in NEON. Taskbar-located Hubs for People, Office, Home, Family, Specific projects, etc. (as hinted on for the upcoming "Creators Update") may eventually replace tiles on desktop (which can then be reserved for touch screen-only scenarios on small tablets/ mobiles/ wearable) . Personally, I only place my most commonly used apps on my Start Screen and click through (just like ordinary icons) when I need them - not enough info displayed and no way to interact outside of clicking on it.

Looks like the phone ecosystem all over again. MS has great ideas, but by the time they get their act together and get something released, not only is the competition miles ahead, but everyone is already invested in an ecosystem and will never switch. Same story, new chapter for MS.

Good, but they have to be FAST !!

Okay. This is all cool stuff. I'm all for easier family sharing technology on windows with family plans, hubs, dedicated platform whatever.
But I'm with Brad Sams regarding need of a dedicated Cortana device. Sure it's a me too device. But it has its merits. Just hear me out. What's Cortana? It's a smart digital assistant. But most importantly it is a voice assistant. It recognizes voice, decipher language and speech and respond in speech. And I for one think this mode of interaction with our digital world has its merits. For one it is the most clutter free interface. No need for graphic interfaces or APIs or UI/UX compatibilities. Everything works in the cloud, every support every service has to be supported and processed in cloud with user non any wiser. And what it can do is reduce local device manufacturing costs. You just need a device with a good array of microphones, speakers and internet connectivity. It is can be hassle free for user when it works. Cortana turn ON the light. Play music from Groove music. Play film on my connected device from store. Read me aloud the messages, emails, notifications, reminders, voice notes, phone calls, voice conferences, books, articles, recipes, queries, you name it. We are social animals and verbal communication is the best most intuitive way of interaction. Westworld has further strengthened this point and to some extent Mr Robot too. For some reason, if you ain't speaking to a screen, and don't know who alexa or Cortana is, you may think the user is making query to someone in next room and it doesn't look all that unnatural. My point is Microsoft is undermining Cortana's voice interaction interface potential by virtue of it to carry around screen interaction model of the past. And, I get that. You just can't do away with legacy. Smart Digital assistants are still childs and the transition needs to be smooth. And I praise Microsoft's approach of making it a complete assistant, not just voice assistant but the one that can interact with you on your mode of choice, may it be speech, keyboard, mouse, touch screen interaction etc. And I understand that it is important for connected family devices with screens. It will pave way for internet of things. Smart homes. But c'mon Microsoft, focus should be more on voice interaction and slightly less on visual cues. Because voice interaction is the future. It will pave way for robotics. We will interact with our smart homes, internet of things devices with our voice. Right now, one thing that should give cortana a leverage should be to allow it to use call recieving speaker grill and microphones on our phones. So that when we are making that verbal communication with Cortana we doesn't seem to be talking to phone but rather on home, with our virtual assistant. And all queries and responses would be voice. And it will be private. And natural. And why a dedicated device? Well you can't put good enough microphones and speakers on thin screen devices because of their thinness. A cortana dedicated device can be cheaper, no powerful processing technology needed, no screen touch or active digitizer technology needed. Just focused technology on voice interface and cloud computing. It could have a better array of omnidirectional high quality microphones that will help it understand queries from across the room or even within home. So for responses as well. A good high quality speaker could let you hear responses across your home, fulfill your media needs and may even come with multiple connected setup across the house. It could come with a good networking/router capability for your connected devices to display information on your nearest screen if need arises. It will be great for connected internet of things devices. It will be great for smart home and other similar setups. I've been asking for synergy between surface devices for some time now but the number one principal of it is to have the device be stand alone on its own if you don't buy into the complete ecosystem. And to drive the voice interface ecosystem and support and the merits discussed above. You may agree why such a device would make sense. For now we can wait and see what Microsoft has in store for us.

There is this literary construct called the paragraph. It helps. ​Ok, now that I've teased you a bit... I'd like to say Thanks for taking the time to share your thoughts.... Seriously.

Don't make me laugh lol, Microsoft has been circling the plug hole for years grasping at other people's ideas. I'm sure some people will buy this but most people won't because they already have echo or Google, very few people will bother with all three, talk about missing the boat they didn't even get the the shore. stop polishing your **** and get it to market like the rest do then polish in the back ground. and don't forget my tablet lies on the side with its cover closed that tiny little mic is not going to hear me saying Cortana from a room away like echo can and for God sacked get with the programme and forget the screen unless I'might going to see Cortana head speaking to me like in halo I won't be looking at the screen

All this have to do is work... Please!

Wow, this Welcome Screen sounds like what I've been looking for.

If MS has had this in the works for a year, and any other company trying to do this a day after this article posted would require 2-3yrs to do the same, color me not impressed...after almost 3 yrs my kinect on XO finally responds better to what is now Cortana, Xbox on....does that mean that after home hub is released, we will need another 3 yrs before it works the way it was intended? Yet that amazon echo seems to respond to voice the way its intended day one. I usually pile on scuba dog, but I get his point. MS removed the features from the XBO that he saw as next gen, then MS killed it with the refreshed gui. Nothing in this article deserves nothing more than a "that's nice".... The only real chance ms has with this if 3rd party devices embrace this and create something different than echo or google home. Imagine a screen less stand alone device with Cortana, and the center of the device has a blue pearl shaped object that looks like its suspended in a liquid and everything Cortana replies with is syncd to a pulsating hue that changes color based on the intensity of Cortana's response.. For the device with a screen, when in echo-google home mode, there needs to be animated face of Cortana onscreen with synchronized facial features lips, eyes (remember max headroom) but more like she was in the halo games, that would differentiate home hub from amazon and google. And of course it has to work. Go pull up the Project Milo demo and instead of a boy, replace him with Cortana, watch that entire demo and imagine its Cortana. Let us know when MS creates that vision..anything less is just late to the game....Akira out!!!!

Duplicate Cleaner is a useful program to help you organize the contents of your home hard drive or corporate network.
You'd be surprised just how many redundant or duplicate files you could find forgotten in an obscure documents folder.

The unability for Cortana to serve more than one language stands in stark contrast to Google

Cool, but what is "unability" LOL.

A cheap all in one in the kitchen just for this functionality is pretty darn cool. If it did nothing else but serve as a center instead of notes all over the fridge, I would be happy.

Like everything else Microsoft has done lately, Microsoft Band, Surface RT, Windows Phone, Lumia, they will run with this for a couple of years, get bored, then drop it, along with their customers.

Hey Cortana is a hit or miss on my windows 10 pc. Never had the problem with Alexa. A standalone device stands out. Include all the features which only MS can but give us a standalone device..

HONESTLY, i want a holographic cortana to take on echo.

Ah, can someone please tell me WTF is up with this site in the last few weeks?!?!?!?! Loading articles (hell even the main fcking page), reading comments, posting/editing/replying is a supreme exercise in pain! Fcking try anything & it remains a drama, no matter the browser on OSX, not matter if you've disabled any manner of malware/ad blocker! I'm fcking done with this site... Who would stick around when it's such a supreme fcking PITA to load articles, read them, & maybe read/engage with some of the comments.

Think it's your location/device, Bruh. Always has worked for me. Use Cortana to help you sign up for an anger management program.

I just bought a $7 microphone on Amazon and it picks up my voice from across the room. Wow, a $7 Alexa/Google Home!

The idea of an always on family account is quite nice. The article shows Microsoft are looking at one of the main problems with Cortana right now and that's to do with Cortana being reliant on a single user being logged in. The idea of providing access to certain information to certain people (and being able to revoke it from those people/the family) is something being discussed a lot right now. I know this is specific to a family setting but a lot of it can apply to sharing certain personal info with companies/gov etc. I hope there's the intention to bring it to Xbox One, going into the family UI when sat idle would be a nice touch, some way to get that family experience in the living room could be essential - A LOT of families don't have a central computer in their front room, we do have an Xbox in ours. Even though it can cause frustration (mainly for my wife when Cortana does the wrong thing 5 times in a row) it's potentially the family hub, an affordable and slim tablet could be mounted to the front of the fridge in an always on state for that room etc.

I would love to see this work with Insteon, Plex, and Sonos.

While this is cool, this is a bad move. You need custom hardware with a *good* array of microphones that are always listening.. My computer (laptop) is always closed or in a bag when I'm not using it. I'd rather sprinkle Echo Dots all around the house for $50 a pop.

A: Xbox has had voice controls and then Cortana support for years now. B: They're working on hardware devices as well. https://youtu.be/bikRuaJAv5g C: This is clearly part of MS's larger plan to leverage all fronts. Even on Star Trek they still have touch screen controls everywhere. Microsoft released wall mountable Pixel Sense screens several years ago. So this is the control software to tie it all together. You can bet you'll see this running on smart appliances like fridges with washer & dryer controls built in as well.

Aside from the features discussed in the article, an important underlying feature for MS to work out will be sorting out responses from multiple Cortana instances. It is frustrating to have multiple Cortana-enabled devices in close proximty (e.g.: Xbox One and Surface Pro) and have both devices attempt to resolve a, "Hey, Cortana" request. With the foundation of Home Hub embeded in the OS, it will hopefully be able to sort out proximity in the background and resolve commands according to context. For instance using the above example,"Hey, Cortana mute" applies to Xbox One, and not the Surface Pro, while, "Hey Cortana, what is my schedule for tomorrow?" resolves to the Surface Pro rather than the Xbox One.

References to the "family account" sound like a revival and extention of the exiled WP8 "Family Room" feature (shared calendar, OneNote notebook, group chat, and folder of sync'd photos). Another example of a useful feature canned by MS to A/B test another ill-advised, wing-and-prayer replacement. Group Me? Group this.....

This is going to be a tough nut to crack, primarily due to lack of speed to market and proliferation of i devices. There is a lot of confusion even over the terminology. Folks are linking to this article from hardware forums, like Vera, SmartThings, etc. They are going to have a hard time getting me to invest in this. I've been burned too many times. (I miss my home server.) And all it will take is one very solid Hub like app to run on an iPad and/or AppleTV and poof, this will disappear (sadly). I really want it to work as I have a wall mountable Sony all-in-one with a touchscreen that needs a purpose.

MS did tease a hardware device: https://youtu.be/bikRuaJAv5g MS has also had voice controls in the Xbox for years even before Cortana which was a couple of years ago already. Both iDevices & Android already have access to a Cortana app, not sure how or if it runs on the Apple TV though. I'm also still not happy about Home server. But MS has had a long therm goal in this area and the Xbox line is a big part of that. So I look forward to buying a cheap Windows tablet that I can run Home Hub on. I just might even buy an Xbox in spite of being a Playstation guy.

All sounds good, but before Microsoft is ready, Apple and Google will already have 99.9999% of this market locked up and Microsoft will find themselves in the TLTL category once again.

Xbox devices had voice controls and eventually Cortana before Amazon. Do Apple & Google even have hardware devices with virtual assistant support that isn't a phone or tablet?

Google does, not Apple though.

Not exactly correct. The AppleTV has Siri integration now.

I was thinking this same thing except I think if Microsoft implements Home Hub right and it works seemlesly out of the box with every smart device you already setup for Echo but also do so much more that those other devices just can't and wont ever be able to do such as controlling your PC or Xbox could allow Microsoft to sneak in and steal Amazon and Google's invested users without selling a single "dedicated assistant hub" hardware device at launch.

Reading the comments, a common concern is multiple devices responding to Hey Cortana. I would assume that the mics for the PC where home hub would live will likely be more powerful. So devices like surface pro or the phone wouldn't be activated. As for the Xbox, do enough people have a Kinect for that to be a major issue?(just asking)

Greta but like anything it's 2017, we have Apple, google and Amazon all I the home and already Microsoft seems paused to miss the boat all over again.

What ever happened to this. It was leaked before build 2017 then never materialized. I am starting to think that some people at MS see the OneOs vision and others use Droid.
Windows Central Newsletter
Thank you for signing up to Windows Central. You will receive a verification email shortly.
There was a problem. Please refresh the page and try again.