Microsoft is working on a new design language for Windows 10 codenamed Project NEON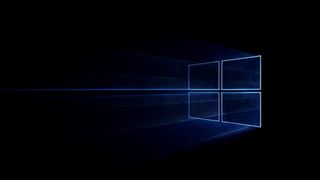 Microsoft has made several adjustments to its design language over the last few years, starting with Windows 8 and evolving into what we now know as "Microsoft Design Language 2" or MDL2 in Windows 10. With MDL2 being the current design language used throughout Windows 10, Microsoft has plans to begin using a much more streamlined design language with Redstone 3, codenamed Project NEON.
A Metro 2.0?
Cassim Ketfi at Numerama.com confirms our information and has heard Project NEON called "basically Metro 2". That designation refers to the first Metro design language (née Modern) that harkens to Windows Media Center up through Windows Phone 7 and Windows 8.
Metro was the defining look of the Windows Phone OS with strict principles and guidelines. It also kicked off the design movement of flat, chrome-less design focused on simplicity that even iOS and Android now mimic.
Per our sources, Project NEON has been in the works for over a year internally at Microsoft. It builds upon the design language introduced with Windows 10, with its simple and clean interfaces, but adds some much-needed flair to the UI that the current design language just lacks.
Details are still scarce, but we hear some of the new designs in the plans include adding more animations and transitions, with the overall goal of making the UI very fluid and "beautiful" compared to the current, almost static UI that is MDL2. One source familiar with Microsoft's plans described NEON as "Very fluid, lots of motion and nice transitions."
Other things we've heard include app-elements being able to "escape" the borders of a window making for a much more unique experience.
Update: Some more information about NEON reveals that it serves as a bridge between holographic and augmented reality (AR) and the desktop environment. It's a "UI that transports across devices" with a UX that maps to the physical world. It uses textures, 3D models, lighting and more.
We're still digging for more info regarding what other new improvements are in the works, but from what we've gathered so far, Microsoft is interested in making the UI in Windows 10 far richer, which is excellent news.
For those who like MDL2, don't worry, Project NEON intends to build upon the current design language rather than replace it entirely. This new design language will be a natural evolution to the UI rather than a complete redesign like the transition from Windows 8 to Windows 10. Developers building apps with MDL2 in mind won't have their apps look out of place when Project NEON arrives, but will, of course, have the option to add new design language elements if they wish.
Microsoft also wants to clean up the so-called inconsistencies that MDL2 possesses. As it currently stands, developers can build apps that feature their own context menus, app bars, hamburger menu designs and more, causing for some odd inconsistencies throughout the operating system. Project NEON aims to clean all this up by providing developers with clear and consistent guidelines when designing their apps.
Timeline
Internal plans appear to suggest that the bulk of this new design language will start showing up with Redstone 3 in the early Fall of 2017, but Insiders will likely start seeing these new changes a lot sooner, as Insiders are supposed to start receiving RS3 builds in April-May. There is also a reasonable chance we may see some NEON bits begin to appear in Redstone 2 in early 2017.
Microsoft will continue working on Project NEON throughout Redstone 3's development cycle and leading into Redstone 4 in 2018, where 3rd-party developers will also be able to take advantage of the new design language.
Microsoft has a lot in the pipeline for Windows 10 over the next 18 months, with Redstone 3 seemingly turning out to be a pretty big update for Windows 10, Windows 10 Mobile and Xbox One.
Stay tuned at Windows Central for more scoops regarding upcoming releases of Windows 10!
Get the Windows Central Newsletter
All the latest news, reviews, and guides for Windows and Xbox diehards.