Microsoft will donate $1 billion worth of its cloud services to nonprofits and researchers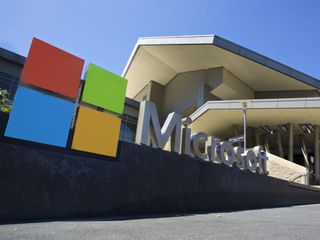 Microsoft is making a major investment in nonprofits groups and university researchers with a new philanthropic initiative. The company said today that it will be donating $1 billion worth of its cloud services over the next three years to those two kinds of groups.
Here's the breakdown of how this donation program will work, which will be run by the recently formed Microsoft Philanthropies division:
Serving the broad needs of the nonprofit community. A new global donation program will make Microsoft Cloud Services, including Microsoft Azure, Power BI, CRM Online and the Enterprise Mobility Suite, more available to nonprofit organizations through Microsoft Philanthropies. The program builds upon an already successful program that provides similar access to Office 365 for nonprofits. The nonprofit program for Microsoft Cloud Services will begin rolling out this spring, and Microsoft Philanthropies aims to serve 70,000 nonprofits in the next three years with these Microsoft Cloud Services.
Expanding access to cloud resources for faculty research in universities. Microsoft Research and Microsoft Philanthropies will expand by 50 percent the Microsoft Azure for Research program that grants free Azure storage and computing resources to help faculty accelerate their research on cutting-edge challenges. Today this program provides free cloud computing resources for over 600 research projects on six continents.
Reaching new communities with last-mile connectivity and cloud services. Microsoft Philanthropies and Microsoft Business Development will combine donated access to Microsoft Cloud services with investments in new, low-cost last-mile Internet access technologies and community training. By combining cloud services with connectivity and training, and focusing on new public-private partnerships, Microsoft Philanthropies intends to support 20 of these projects in at least 15 countries around the world by the middle of 2017.
Microsoft CEO Satya Nadella commented on this new effort:
Source: Microsoft (opens in new tab)
Windows Central Newsletter
Get the best of Windows Central in in your inbox, every day!
How about another 6" phone. Rather that. Better than just kissing a$$ to **** u dont even really care about.

You really sound like a complete moron.

Ah yes, the lovely individual in the comments section who managed to find a way to complain about a company donating products and services to nonprofit organizations and researchers. Congratulations.

Individual? You're adorable. I bet you there's going to be at least 10 similar posts

Trolls already posting comments below lol - some I know are Apple cry-baby's lol

That is a LOT of free cloud !!!

Please don't snatch it back, Microsoft.

I see what you did there.

For a minute I thought $1 Billion Cash of profit.

There goes the unlimited storage they took back

I don't think you understand what they are donating.

if you sign up for camra roll back your 15GB bous

Do I, an individual, count as a nonprofit organization? What if I'm schizophrenic? I'm also a researcher. I research, uh, how awesome Microsoft is.

I'm guessing if world peace were to happen you would complain on here..

There is no peace until the whole world uses windows 10!!!!

Smart move, reel them in MS....

Yup and them take it all back because of abuse. Pft I'm slowly drawn away from MS, I really don't want to

And how is that related to the article? It isn't. Just another entitled whiner who has to make sure that they are the center of attention by going into an article and complaining about something not related. You say you are slowly moving away from Microsoft, why don't you go to Apple. You will get even less free space, but then you can whine about how badly Microsoft treated you. And in a year or two, when Apple closes down their service yet again - just like they did with MobileMe which replace .Mac, which replaced iTools, which replaced some other "genius" suite of internet applications which Steve Jobs himself blessed humanity with - it will give you another reason to blame Microsoft. Or you can go to Google, which shuts down a few dozen free services per year. Sad that you think you deserve anything other than what you bought and paid for.

Thank you for that comment, couldn't have said it better

Comment? He wrote a fukin thesis!

It was a comment and far more intelligent and observational than yours

Have you ever written a thesis?

Microsoft has been "loyal" to non-profit organizations for a long time.
Our sporting club have a free O365 Enterprise Edition (including SharePoint online, Office) and we can buy MS-software with a very high discount. And people call Microsoft evil....
How much are Google and Apple donating? Enough said.

We have googleapps for our Not for profit business. MS offered Zippo.

Google crapps are free, nothing special google did. And I am sure if your org reaches out they can get something from MS.

Not for profit != Non Profit Also, Google apps are okay for the standard going price. Industry standard they are not.

Google turned down our non-profit.

They should also give some $$ to devs in order to bring some apps to Windows...

That was already tried. It didn't work as well as everyone hoped, because when the cash dried up so did further development and support of those apps.

Great for MS. Sadly they have very strick rules on what is not for profit. We are such a company but MS say not, so will stick with Googleapps.

As I replied above, 'Not for profit' is entirely different to 'non profit'.

This is a good point actually, since most hospitals, for instance are not for profit. But they aren't non profit.

How much of that research involves animals?

Since they are donating computer resources, I would say that no animals would be involved.

Animals need the cloud to for saving selfies and what not.

This proves it! Even an article showing the opposite side of the often assumed corporate greed of world commerce, will be viewed with negativity. World Peace wouldn't please this lot. :) No corporation is perfect or without blemish. But Microsoft is ONE of the great stories of human corporate\business accomplishments. They have changed the course of our species history, for crying out loud. But around here they are reduced to an App supplier on some brats phone. Sorry, I just had a triple shot of espresso. I might have gotten a bit wound by some of the WC kids this time.

.... No Microsoft has changed nothing for the human species. Posted via the Windows Central App for Android on my Lumia 950 XL

How are you running an Android app on 950 XL?

Ignore....he trolls here all the time! And becomes a cry baby when articles like this: http://a.msn.com/r/2/BBogo3s?ocid=News are posted about Apple.

Microsoft maps updated today... Can turn live tile off

How about they focus more on fixing the half ass consumer products.

How about donating to WP10 to make that **** better and faster, can you do that Microsoft...god damn it!

the non profit NGO i was invovled in already got free office 365 which including free oneDrive storage already. so will this a bonus to that?

Is that the same billion dollars of One Drive storage they took away from individual consumers? ;)

Ah so that's what they did with the OneDrive storage they took away from us.
Windows Central Newsletter
Thank you for signing up to Windows Central. You will receive a verification email shortly.
There was a problem. Please refresh the page and try again.