Microsoft will donate $1 billion worth of its cloud services to nonprofits and researchers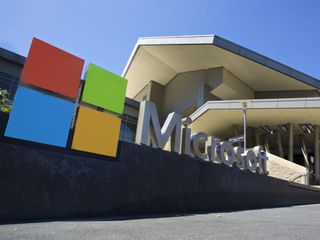 Microsoft is making a major investment in nonprofits groups and university researchers with a new philanthropic initiative. The company said today that it will be donating $1 billion worth of its cloud services over the next three years to those two kinds of groups.
Here's the breakdown of how this donation program will work, which will be run by the recently formed Microsoft Philanthropies division:
Serving the broad needs of the nonprofit community. A new global donation program will make Microsoft Cloud Services, including Microsoft Azure, Power BI, CRM Online and the Enterprise Mobility Suite, more available to nonprofit organizations through Microsoft Philanthropies. The program builds upon an already successful program that provides similar access to Office 365 for nonprofits. The nonprofit program for Microsoft Cloud Services will begin rolling out this spring, and Microsoft Philanthropies aims to serve 70,000 nonprofits in the next three years with these Microsoft Cloud Services.
Expanding access to cloud resources for faculty research in universities. Microsoft Research and Microsoft Philanthropies will expand by 50 percent the Microsoft Azure for Research program that grants free Azure storage and computing resources to help faculty accelerate their research on cutting-edge challenges. Today this program provides free cloud computing resources for over 600 research projects on six continents.
Reaching new communities with last-mile connectivity and cloud services. Microsoft Philanthropies and Microsoft Business Development will combine donated access to Microsoft Cloud services with investments in new, low-cost last-mile Internet access technologies and community training. By combining cloud services with connectivity and training, and focusing on new public-private partnerships, Microsoft Philanthropies intends to support 20 of these projects in at least 15 countries around the world by the middle of 2017.
Microsoft CEO Satya Nadella commented on this new effort:
Source: Microsoft
Get the Windows Central Newsletter
All the latest news, reviews, and guides for Windows and Xbox diehards.