Microsoft's Finland operations to lay off as many as 2,300 employees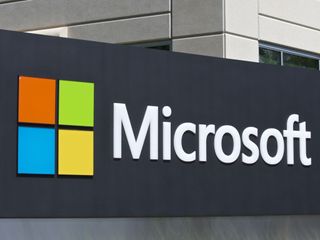 The recent announcement that Microsoft will lay off 7,800 more employees over the next 12 months will hit its Finland operations the hardest. A new report says that Microsoft will let go of as many as 2,300 team members in that country, which will be over half of its current 3,200 employees in Finland.
According to Finland-based media outlet Yle.fi, Microsoft plans to shut down its operations in the city of Salo and transfer its tasks to two other Microsoft offices in the cities of Tampere and Espoo. Microsoft has already stated that the majority of its layoffs will be in its phone division, which it acquired as part of Nokia's Devices and Services purchase in 2014. Microsoft also announced a one-time impairment charge of $7.6 billion due to that purchase. The majority of the layoffs will occur by the end of 2015 and all of them will be completed by June 30, 2016, which is the end of Microsoft's current fiscal year.
Source: Yle.fi
Please, the last one to get out, turn off the light.

You all are making jokes but this might be your last phone OS update.....

I hope you meant we will see more updates as they won't have to worry about making the update compatible with a thousand devices which was Nokia's strategy of if we builds a thousand devices, they have to catch on and gain major market share which we know was incorrect. Microsoft strategy will be to make premium devices and let them catch on.

Bad times moving on the Finland the hone based country if nokia.!! Really hard moves by satya as he said .!! :/

Surely for him was everything but hard.

Was it nokia that betrayed its employees or microsoft?

This is probably what Nokias needed to do a long time ago but didn't. They couldn't make the hard decision until they were forced to make the hardest decision of all..... Selling the d&s division. It is evident by Nokias decision to contact out devices out when it returns to the cell business in the future. They won't be stupid twice!

I know QBasic.. they should hire me.

I'm guessing Windows Phone won't be popular in Finland. They were already really mad that the lady round of layoffs was largest there.

Cause I think 70% of the laid-off employees were from Finland, and it wasn't good for the country's economy.

70% of Microsoft Mobile people in Finland will be fired. But that's only 2300. San Diego will be closed, a few hundred perhaps. And Beijing downsized. Rest must be in manufacturing side.

Windows Phone's share is almost %27 in Finland just because of Nokia

True but it was close 40% when Nokia was still in it. Posted via Windows Phone Central App

Well you can thank Nokia for this outcome. It's falling around Microsoft's neck but this is all a result of the years of Nokia's mismanagement and underwhelming performance. They caused this and Microsoft is taking the fall because Nokia wouldn't step up and do it.

You could also put some blame on MS for slow progress on software side and total lack of marketing.

I'm sorry, but Nokia itself is to blame for all of these cheap devices and confusing models: 430,432,530,532, 535, 630, 635, 730, 735, 822,830, 930, icon, 1520 (best phone). To many phones with no real differentiating factor; trying to fool people with numerical values. Nokia had cheap phones prior to the Microsoft deal and it didn't work, so what made them think it would work the second time around???

Who still thinks Nokia will use Windows 10 when they start to make phones again?

It's a design & lisence operation from get go. Perhaps MS would like to get Real Nokia W10 phone?

Damn how many employees they have, I might be wrong but I think they laid off 18K 2-3 times (or was it only once) , then 7.8k and now 2.3k

This from the same 7.8k, 2.3k are from finland

They let go of 18k over the course of a year. This was spread out through multiple batches, which tallied up to 18k. They are now lettign go of an additional 7.8k, with an estimated 2.3k comming from Finland.

Thanks for clarifying this

He didn't clarify as all of the 18k didn't get Laos off from Finland alone.a lot of them were from various factories and even Microsoft in the US

So total of 25.8k people let go in 24 months.

One day soon we will hear that Finland is a completely Microsoft-tech free country......

As a Finn I would not mind. I have to work with MS tech and it mostly sucks.

Oh, wow! Can I have your HoloLens then? LOL

Microsoft really hates Finland I see. First they capture Nokia which is finnish based company and then they erase every part and name of Nokia also their employees. So much evilness. :/

Oh yeah, they did it because they were Finnish. If Nokia was from Germany, they would've been like "nah man, we can't screw with them. Let's go with a losing mobile strategy."

It's not evil, it is business. They didn't want the overhead, they wanted the patents and designs. I am sure Nokia wanted out as well, but told MS take all or nothing.

They didn't even get the patents, just a ten year licence to use them.

I think its still net positive. Symbian would have killed Nokia. Now in the end MS paid good money to get loss making division of Nokia. Nokias future is bright as network giant. Perhaps even a phone or 2 incoming in some shape or form.

Yes. They will return to mobile & hardware devices in 2016. I hope they will make its first flagship phone running Windows 10 mobile. #NokiaForever

They will #NEVER make a Windows Phone again.

They can make Android phone and pay Microsoft the license fees.

Nokia will NOT EVER EVER return to Windows ecosystem. Platform that had killed their bussiness. If only they went with Android or continued the meego platform.... No, i'm not accepting any kind of "Android was crowded, meego was too young, windows phone was the very ideal option" answer. even they sold 20MILLION symbian smartphone that day. at least, Jolla has seperated their bussiness into software and hardware division. and the true Nokia fans will really hope Nokia acquire the HW div. thanks.

Nokia got 7.6 billion which they could have used to give it's former employees severance packages. You guys honestly don't believe Nokia knew this would happen prior to the sell?. They knew, they just didn't want to be the ones to do it!

Year 2017--Terry Myerson and Joe Belifiore are the ones laid-off due to the changes in company's plans. Phil Spencer's future in suspense.

Nadella is CEO of Apple or Google at that time?

RROD Readily Resigning Obviously Dumped

Why? Wait until MS decide if they will kill WP.

With all these layouts it's really a bless having a job.

Elop betrayed nokia and Microsoft betrayed him , and now Microsoft betrayed Finland

Don't know what's the point of posting articles after articles on the same topic, people are getting confused that more people are laid off but this is part of same 7.8k layoff.

It's not confusing at all if you read beyond the headline.

Read beyond the headline? Imagine that... He is right though. They could simply update the existing confirmed layoff post rather than making more and more articles on this related topic.

People won't read an article that long. Heck, they barely read the whole headline now. Adding more to an article just doesn't work, as logical as it is, because people are illogical by nature. You can see it in the comments here.

Nothing in this world can confuse anyone as long as they have a capable head that makes them read more than headlines.

This used to be Windows Phone Central, not Windows Central, and the posted news were mostly about Windows Phones, and the major part of those was about Nokia phones. My point is that repetitive news is not surprising in the time of such decline for a Windows Phone.

I have a thing in my mind .! Nokia will be again comin up next year probably after the period expires for which timing microsoft has taken up the nokia name as per the acquisition deal .!! And hope so it revived the Finland again :)

Nope. Finland's next big thing is ice lollies, that won't ever melt.

Also: San Diego unit will be closed and Beijing unit downsized.

Is Nokia coming back now?

I think this is a big move for Microsoft and after the windows 10 I think that Microsoft will take charge of the world and make google and apple are just two little company's that hope to be like Microsoft and this is just a small step I don't think that Microsoft wants to destroy it self by firing all of there employees they were fired just for sucking they're gonna replace all of those fired employees I think at least that is the case.

Mostly every European should ban this kind of layoffs, they killed nokia and their employees. And took the nokia hardware with them.

How can you ban layoffs? You can't force a company to employ people that aren't needed.

In India they can. And look how well its working :)

6 is about right. 3 high end, 2 mid and a pager

I thought it was Business, Budget, and Flagship, with a regular and XL of each. Dude, what's a pager? (jk, but how many teens know what it is?)

Who is going to make Lumia phones now?!!! Are flagship phones going to be delayed?!! Not good....

The surface division will be in charge of design I hope because despite everyone boasting about Nokia design, it isn't causing people to purchase them.

They closed a R&D division in Salo & San Diego and moved all their phone hardware development to their HQ in Espoo and Tampere in Finland. How many people does it take to design 6 phones? I'd say 3000 people is more than enough.

Finland needs a Bailout!!!!! Help them Greece!!!! Help them!!!!!

Greece could pay back what the lent from Finland. Or pigs could fly.

Why did they buy Nokia ? Why ?

so they bought nokia to fire them all!!!!

I heard that Satya really hates Linus Torvalds.

I really don't blame Satya here, but I feel this retarded approach of buying a company and then letting the employees go is not helpful for economy or company its self. Note: Satya and Bill gates are crime partners with Stephen Elop and S Ballmer, they should be equally punished from brining Nokia on board. I don't feel employees have to take shit becuase of big ppl decsion. These employees should be given first choice if MS is hiring.

The slow death of Lumia :(

... Which is so sad, because my Lumias have been the best phones I've ever owned

Thank you Nokia employees for creating some wonderful tech that has captured many memories. Best of luck in your future endeavors.

Sucks to see Finland hit the hardest.... These guys +gals and R&D department that remains with Nokia have made some iconic phones that we all know and love. My best wishes to them on their endeavours. If this blows up in Satya's face he will be left more than red faced, that's for sure.

Am getting tired now... If Microsoft don't get their shit together this will absolutely be my last windows phone and I will go back go to Ubuntu as my main operating system. Just because we live in Europe we don't get anything and now i am tired..

The key question that nobody ask is the following : How much money is Microsoft making every time they sell a Lumia ? and the answer to that is probably very little if any profit at all . Possibly even a loss . Nadella has no choice if he wants to keep Microsoft selling phones but to cut every corner , lest the Microsoft BoD orders him to shove it and abandon making phones all together .

It's a great chance for Nokia to reform mobile phone division!!!

Yeah, how dare you not lose hundreds of millions employing the original 25,000(!!!) Nokia people around the world to design 15 phones per year! I thought you were a charity!

To all of you who keep blaming Microsoft for this fiasco, remember that Nokia was about to go under. If Nokia would have maintained control, ALL the employees would be gone by now. As it is, many employees got to keep their job for much longer than they could have under Nokia, and while less than half are keeping their jobs, there are still many who ARE keeping their jobs. Under Nokia, they would all be gone by now because Nokia would have gone bankrupt with their problems had Microsoft not stepped in. People should be thanking Microsoft for softening the blow. It has cost them over $15 billion (7.6 billion write off now plus the original purchase of over 7 billion dollars) to soften the blow for those employees, and that's a heck of a lot to pay for that. Kudos to Microsoft for helping those people for as long as they could. They cannot afford to keep carrying them. I wish them well and hope the best for them in their endeavors as they search for new jobs. Microsoft does not hate Finland. If not for Microsoft, the entire 3200 employees in Finland would have been laid off by Nokia long ago. As it is, while 2300 are getting laid off, at least 900 are keeping their jobs thanks to Microsoft. Blame the people that didn't buy Windows Phone, because that's what Nokia was making.

I would love for Nokia to rebuild themselves to the old days, but sadly it looks like they're sourcing it all out to China.
Windows Central Newsletter
Get the best of Windows Central in in your inbox, every day!
Thank you for signing up to Windows Central. You will receive a verification email shortly.
There was a problem. Please refresh the page and try again.