Microsoft's plans for E3 2015 include giving 500 people access to Xbox FanFest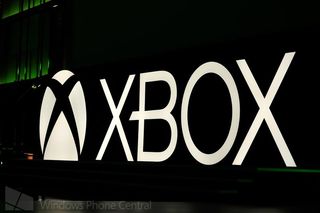 Microsoft will be in full hype mode during E3 2015, promoting upcoming games for its Xbox One console, showing off its upcoming HoloLens device, and possibly some surprises. Today, the company revealed some of its plans for E3 2015 in Los Angeles, including a chance for 500 lucky residents to attend a special Microsoft event.
First, Microsoft will hold its annual E3 media briefing in LA on Monday, June 15 beginning at 9:30 a.m. Pacific Daylight time (12:30 p.m. Eastern time and 5:30 p.m. GMT). Microsoft will show off new gameplay footage from previously announced Xbox One titles, along with reveals of all-new games for the console, among other events. Microsoft will stream the E3 2015 media briefing on Xbox.com, the Xbox Live Events Player for Windows 8.1 and Windows Phone and directly on the Xbox One and Xbox 360 console. The cable TV network Spike will also broadcast the event live in the US.
Microsoft will also stream another show, Xbox Daily: LIVE @ E3, on June 15-17 from 4-5:00 p.m. Pacific Daylight Time (7 p.m. Eastern time and Midnight GMT). Microsoft says:
Finally, people who happen to be in the LA area during E3 can register to be picked as one of 500 attendees of Microsoft's Xbox FanFest from June 14-16. Here's what those lucky to be selected can expect:
Entry into the Xbox E3 2015 Briefing at 9:30 a.m. PDT on Monday, June 15, at the Galen Center in downtown Los Angeles.
Invite to the exclusive Xbox FanFest Party on Monday afternoon, June 15, where fans will get to play the best exclusives and biggest blockbuster games this holiday and beyond.
VIP access to the Xbox esports Celebrity Challenge and Twitch Party sponsored by Xbox.
Meet-and-greet with some of the industry's top developers, leaders and influencers.
Even more surprise events during the week.
More information on how to register for Xbox FanFest can be found on the Xbox website (opens in new tab). Windows Central will be attending E3 2015 to offer first-hand reports of all of Microsoft's big Xbox One announcements.
Source: Xbox Wire (opens in new tab)
hope they launch Xbox slim at e3 ,

One and a half years after launch? Not likely.

Im only a 2 hour drive away, I would love to go.

Sucks being in the UK sometimes.

Only one person? Was hoping with a friend too

Does anyone know if they go to unveil a new xbox with "better" specs... some rumors like a TB hard disc system (and else) was in the air

Wish I could go... One day.

Sadly the Xbox Live Events player never seem to work on Windows Phone. Tried to use it during last E3, but no no. And was unable to find any stream that didn't require Flash. Hopefully this time I'll be able to watch it!

Well I never have any problems the links always work

Looking forward to all the cool announcements next month.
Windows Central Newsletter
Thank you for signing up to Windows Central. You will receive a verification email shortly.
There was a problem. Please refresh the page and try again.