MOSSA plans to release its workout videos for Xbox Fitness before Microsoft's shutdown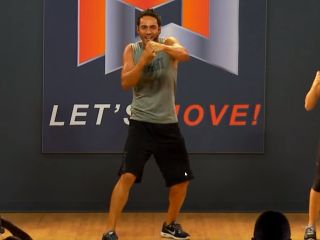 The fitness company MOSSA has revealed its plans to offer standalone versions of its series of video workouts that are on Xbox Fitness before the Xbox One service itself completely shuts down in July 2017.
Microsoft announced in late June that it has shut down purchases of paid Xbox Fitness workouts, but users who have already paid for those videos could continue to use them until the full shutdown in July 2017. In a YouTube message (via WinBeta). MOSSA's MOSSA Vice-President Cathy Spencer-Browning stated that the company's goal is to provide its workouts in some way long before July 1, 2017.
It looks like the plan is to offer those workouts either via DVD discs or streaming media, according to an email on Reddit that was sent by MOSSA. More information on those plans will be revealed in the future.
Oh wow this is the first I heard about Xbox fitness being shut down. MSFT really is doing a 180 here. Why did I get the version with the Kinect again?

Where have you been :-p The Kinect isn't really going to be getting much attention on Xbox by the looks of things. However, I do believe it is still a relevant device on PC where it can be used for specialist applications and research. We could see a V3 of Kinect, or just a re-cased version of the V2 hardware in 2018 IMO, after Scorpio is released to enable proper full room VR solutions - Until then enjoy having always on Microphone access for Cortana - I'll only lose all use for Kinect on Xbox once they let us use a USB Microphone Array for always on Microphone support. I kind of hope they do that so I can use my Kinect on my desktop for Windows Hello. Cortana will work with headsets, but I like being completely free to use voice commands around the room - As long as they keep improving Cortana voice commands will work well on the full release of Anniversary to Xbox

I guess I was in a cave. Extremely off topic but Cortana integration has been terrible for me on the Xbox one. The 2 issues that I've been having: Extremely slow "boot up" time for her to start, and trying to use "hey Cortana" when my phone is in the same room... Minor annoyances I guess, but I preferred the previous implementation much better.

The old commands did work better, but I've noticed improvements with each build - I just hope they accelerate this a bit now. My wife is hating the Cortana bugs and won't use the voice commands now until Cortana is finalised on there - TBH it's shown how much she relied on them to launch apps as she never uses the controller at all really. I get the same issues as you, and they do need to fix them 100% otherwise it's a bit of a showstopper. I get why Cortana should be and needs to be on Xbox but....The console struggles to run the Dashboard as it is and I do worry if it's got the grunt to do it with the current setup, they either need to heavily optimise things to get it working well or just drop Cortana from Xbox until Scorpio

One (potentially for some) big issue I had, which isn't a problem for me, but could be for those with Kids is that there doesn't seem to be a filter on Cortana. I tried saying "Hey Cortana, Pause" which works fine for me usually, it only happened once but instead of pausing Cortana did a web search for "P*rn." without the censoring....If I was a parent and this happened I'd be annoyed. I'm not so it wasn't a big deal and me and my wife had a laugh at it - Cortana on phone used to filter out swear words in dictation but not sure if it does anymore.

Ahaha the same exact thing happened with me and my wife!! I think I was trying to pause as well. Hopefully they will work out the kinks soon, but honestly msft never should have released her until she was much more complete.

Cortana has not been released. She is being beta tested by insiders for the explicit reason of ironing out the kinks before public release

Ah ok, I must be on an insider build without knowing it then. I did do the developer unlock thing to make UWP apps, so that must have been what got me on the preview builds.

I made a feedback post about using hey Cortana when other devices are around. Its really annoying. As cheesy as it sounds, lets hope for "hey xbox", "hey surface", " hey phone", or even "hey CUSTOM"

This very good of them if it will mean people don't have to buy again. Shame that it will essentially be videos and not as interactive but that's down to Microsoft's decision and not MOSSA. I do wonder if shutting down Xbox Fitness will put companies off working with MS on fitness related products in the future (On Xbox specifically I suppose) I'm not moaning about their decision to shut it down, I didn't really use it. But if I had to move all my companies content off the platform I would be wary if MS decided to try and re-launch this in a couple of years or anything like that. Good to see MOSSA doing something here for those who purchased their content - In a perfect world any video-type content you purchased from companies would be DRM-Free anyway so we could fully enjoy our digital purchases anywhere we wanted in a 100% legal way.

"I do wonder if shutting down Xbox Fitness will put companies off working with MS on fitness related products in the future" Microsoft's treatment of Kinect and it's complete failure to even half-heartedly fulfill it's pre-launch Kinect promises has completely screwed over all Kinect developers and publishers, from bigwigs like Disney and Ubisoft to a slew of indie developers who threw their life savings into years of development on Kinect games based on Microsoft's promises and are now completely screwed over. Microsoft doesn't give a crap that their false promises have financially screwed over these people. They did the same thing to Xbox Originals promoters and content partners too. People in the industry definitely are choosing not to work with Microsoft because of their crap (just look at why The Witness is on PS4 and not Xbox One).

I'm also upset with Microsoft's decision, and their horrible communication style, and I signed petitions to save XBox Fitness. But, to be fair, MOSSA and any developer can create standalone Kinect products. Ubisoft does it. I'm sure Microsoft financially supported XBox fitness content providers (at least by hiring programmers for handling the Kinect integration), and now it's time for these vendors to start working independently. MOSSA should hire some Kinect software developers and create an independent release. That is, unless Microsoft stops making Kinect altogether. But I doubt that will happen. They will still need a camera for things like Twitch and Skype.

The day they decided to not make Kinect a required part of the Xbox One was the death of anything related to the Kinect including this fitness program. I use the Mossa Core workout and it is pretty intense and works. I plan to buy their stand alone product as it is good but I will miss Kinect making sure I am keeping up and performing properly and tracking scores. Honeslty I use Kinect only for voice commands, xBox Fitness, and Skype. Motion gaming died long ago. Hope they offer something along with a mic array and webcam. With this new family room Surface, I feel that Microsoft is taking Xbox back to gaming only and not driving the family room entertainment anymore.

I did hope that Microsoft would promote the xbox fitness app instead shutting it off Posted via the Windows Central App for Android

It is not acceptable that I purchased content to own forever on Xbox store that they now say expires in a year. That is completely unacceptable.

As annoying as it in you can be pretty sure the terms state you purchased a license to access the content for as long as the service is available :(

You didn't purchase it forever, you purchased it as long as the service was available.

you can vote for stop shutdown xbox fitness: https://xbox.uservoice.com/forums/363186--new-ideas/suggestions/15001341...

User votes don't mean anything if that part of the platform isn't making enough money to keep justifying its development.

There are some workout programs on Xbox fitness that I wouldn't mind buying again. I will stay away from Microsoft platforms like this like a plague though.
Windows Central Newsletter
Thank you for signing up to Windows Central. You will receive a verification email shortly.
There was a problem. Please refresh the page and try again.