Nielsen will track which set-top boxes you use for streaming TV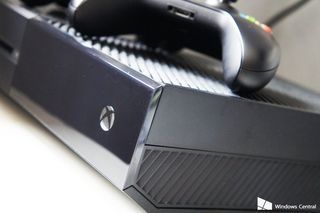 Nielsen, which tracks viewership for television shows, among other things, will soon break out its usage data for streaming set-top boxes by brand and device type. With this data, networks will be able to see, for instance, how many people are watching a show on an Xbox One, Chromecast, or Apple TV.
From Variety:
The company will also launch a new Total Use of Television metric. This adds the use of streaming devices to more traditional television watching to provide a better picture of a home's viewing habits.
Nielsen already tracks the total viewing done on connected set-top boxes for all of the TV content that it measures. This new step breaks down even more data for TV networks. Neilson's new metrics will be available for clients starting April 25.
Windows Central Newsletter
Get the best of Windows Central in in your inbox, every day!
I thought the Xbox One would replace my set top box. This doesn't seem to be happening.

It will. I have faith that it will happen by years end. Hoping for mid to end of summer. http://www.windowscentral.com/microsoft-reportedly-testing-xbox-one-over-air-tv-dvr-feature

Hopefully soon. However I work for a major Telecommunications company in Ontario. I can't see this working for fiber optic cable television. Plus it could cut into the money they make from their own rented boxes. Unless you pay a fee to have the option to use the Xbox One unit. I'd pay some extra money for it.

I'll be glad when ota TV DVR is released, I bought the tuner card for this very reason.

Well I'm fu#king sick of **** called Xbox one, pure ball ache install this update that. It's a joke I'm sick of it
Windows Central Newsletter
Thank you for signing up to Windows Central. You will receive a verification email shortly.
There was a problem. Please refresh the page and try again.