New report claims Microsoft has bought Wunderlist for up to $200 million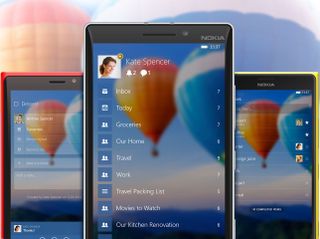 A couple of weeks after rumors first hit the Internet that Microsoft might be in talks to acquire the popular "to-do" app Wunderlist, a new report claims that the acquisition is a done deal. According to The Wall Street Journal, Microsoft has purchased the company behind the app, the German-based 6Wunderkinder, for between $100 and $200 million.
Neither company has officially confirmed this deal, but the WSJ claims that the Wunderlist team will remain in its home office in Berlin, Germany to continue working on the app. If the report is indeed correct, this will be just the latest acquisition by Microsoft for a mobile productivity app company. It bought the e-mail client Acompli in late 2014 and put its technology into the latest versions of its Outlook mobile apps. Microsoft also acquired Sunrise Calendar in early 2015.
Source: Wall Street Journal
Windows Central Newsletter
Get the best of Windows Central in in your inbox, every day!
It's gonna be great for Cortana.

I find the task management in Outlook to be severely lacking and they don't have anything else that works well. One Note is great but also wreak as a task manager, if they can build on Wunderlist and have it integrate with the rest of the office suite it would be a great addition.

This was my exact thought, purchase to improve the functionality of Outlook.

They shouldnt need to, Full Outlook already has probably the best task management built in. Kind of absure that the company who has been making Exchange for years has to spend $200 million to add a task manager to their email client...... when its already included in their full Outlook client.

It ain't task. Its a todo for general life

I agree, they don't need this, no matter how good Wunderlist is. They should be able to build something better from scratch using bits of Outlook as the back end. It could be a weekend project for their Outlook devs and an couple of interns. In 6 months they could have something better that would have cost them a fraction of this and would tie in with Outlook. I just don't understand these acquisitions.

Yes it could be a "weekend" product for their talented devs but until we see what the result of the rumour is, we don't know ms' intention. Also, in this current climate, its better to take what works and improve on it, with the way apple and google are doing things Ms doesn't have time to build things from scratch, they are playing catch up and need as much help as possible to be either on par or better. MS hasn't forgotten how to innovate, they have become better at choosing existing applications to apply their innovations to.

Yes. I'm sure you know better than MS whether they have time and resources available to retask parts of outlook to mobile. That's why they went and supposedly spent $200M, cause they forgot to consult with you. Bottom line is no one here knows the thought process and diligence that went behind making these decisions just like no one here knows how many months this weekend project would take for the outlook team. Why pretend otherwise?

I admit I don't know what went on in Redmond, but I've seen enough corporate decisions in my time to imagine the situation. I'm not saying it'll be a bad acquisition for MS, but I just doubt it's the most cost effective. It's also a bit of a kick in the face for their Office team (who're already down after the Acompli & Sunrise purchases). I just cannot see how a basic task manager (no matter how successful) can be worth $100mln. Say a good Office dev at MS makes $250,000 a year, That's 40 devs working for 10 years. The math doesn't work to justify this purchase when they've already got a lot of talented devs and could employ others to write a competing service.

People didn't understand the Minecraft acquisition either until HoloLens was announced. Who knows, these teams could be used for an announced project. We can't really say what Microsoft does or does not need if we don't know what's happening internally.

Yes full Outlook has a robust todo/task management functionality but this is for the mobile realm. Just like with the Acompli acquisition, this will, if true, allow ms to have new functionality to pipe into its mobile apps fairly quickly.

I wonder if the purchase was in part taking account for the users they would gain.

Re: Theefman,
I would like to hear more about how you use Full Outlook for task management? I have been struggling with it for years. I recently have been trying Wunderlist but so far, I find it too simple. Maybe I need to learn how to use it?

Sorry! Reported your comment by mistake. :P

They buy everything Google and Apple have.
In the past Microsoft used to innovate, now they watch those two and then renovate instead.

No. Like every properly functioning tech company, Microsoft both buys and innovates and has done both since inception.

Who did they copy hololense from?

Microsoft also bought DOS from Seattle Computer Products developed by Tim Paterson (who later joined Microsoft).

Really? Apple bought Siri. Microsoft created Cortana. <---example of your statement being false.

Well I love Wunderlist :P seems legit

I used it for about 5 minutes before I deleted my account and the app, a couple of years ago.

Well then it's simply not for you. I used this app with my family pretty much daily

n8, I'm sure it's a different experience from a year ago. However, I have had technical problems creating lists. Why this company was bought for $200 million surprises me. Bubble?

Slovenix, I just checked wunderlist out and created a task list. https://wunderli.st/X1xvjJ Not a great experience. UI is good and it works in IOS, Android, and Windows Phone. UX is not intuitive. I'm not sure if there's technical problems, but subtasks and task graphics don't display.

Well now their android and ios apps will be better I guess

Given they have let the Task management capabilities of Outlook alone for almost a decade, and have pathetic Task Management in WinPhone, while locking down access to third party Devs, Hell Yes! This has been a huge problem for both Outlook and Weininger for ages!

Re: MadSci2,
What is Weininger? I tried to research it, but didn't find anything?

Microsoft is going berserk... Thumbs up

Ballmers gone and Nadellas not effing around.

Intergrate into Cortana and vice versa... Making it more personal.... Imo

And OneNote???? I dunno wunderlist but this seems applicable to it

I use OneNote and Wunderlist independently of each other. I love OneNote for note taking, but Wunderlist is a much more capable task list manager. It is easy, and clear and works flawlessly across my tablet, phone and PC with great notifications and calendar integration.

Exactly. Outlook has a quite functional if confusing Task Management capability, but it's not stored worth a damn in WinPhone. For dinner reason MS decided years ago to push OneNote as a Task Manager, buys it's even more confusing and doesn't integrate with the Calendar. Honestly, where else do you want to see your ToDo list? MS has been effing around as the various software groups seemed to fight, win, then lose, these internal battles. Ask the while Outlook users have been left adrift. That sort of BS turf fight at the customers expense was of so typical of the Ballmer years. Nice to see it coming to an end at last.

Merging OneNote with wunderlist would be great, especially if they throw rooms into it all, and integrate with Cortana, as guy can dream

OneNote doesn't work as a Task Manager because managing tasks is more than creating lists and checking them off. You need Start & Due Dates, Recurrence, Completion, Status, Reminders, Owners & Delegation (Assigning), Flagging (Follow Up), Priority, etc. The mobile client has to support this, as well as the Desktop Client otherwise you're forced to use a specific machine to manage your tasks - and that's been the issue with Windows Phone. The To-Dos on Mobile aren't that good. Meanwhile, you can hook up your Outlook.com account to a Samsung TouchWiz device and their Task client works practically flawless with Outlook 2013 with almost all of the above named features. Wunderlist won't fix that. It's just another Fisher Price looking app to load up on your Desktop/Notebook and Tablet/Smartphone, when I'm sure many of us already have enough apps Synching on those devices and shaving precious minutes off of our battery life. Personally I just switched to iPhone and bought an iMac so I didn't have to worry about it anymore. iCloud PIM works flawlessly across Apple's platform. It's a basic 101 thing to make sure happens across your own platforms with your own services. Failure to do so, not only impacts usability of those services across form factors, but it looks sloppy as hell to potential users. A lot of people use Calendar Appointments instead of Tasks because of Poor Task integration in some PIM services, or poor application support at the OS level for 1st party PIM services. That shouldn't be the case. OneNote can work as a To Do client, sure, but it was never a Task client because people need Tasks often for different reasons than someone would use a [To Do] List.

Re: n8ter#AC,
THANK YOU! Very nicely said. All great and true points. I use my calendar, just as you said, for the reasons, you said. I would add, that another feature needed is a granular, active, relational "Priority" feature. I would think a software company (writing software) would certainly need and have this type of Project task tracking tool capable of dealing with multiple projects and all their tasks with shifting priorities.

They buy it, and integrate it with apps on other platforms.. What's the use? -_-

They've done the opposite of that with their acquisitions thus far. I can't imagine why they would change for no apparent reason.

How so? The article states thebe incorporated Acompli's tech into the latest outlook mobile apps. Said apps are now on android and ios, so how is his statement not true?

They just rebranded the apps. They were always there.

To provide high quality services and apps that are avaiable on all platforms and devices so that everyone can use them?

Wtf! Why do they need to buy this? To make cortana put all my shopping car to basket and then for joe in his next video to be like "Cortana can also put all your items to basket, isn't that truly personal"?

Made me laugh so hard roflmao

I like how the original report originally said $1-$2 million. I thought something was fishy about that lol.

Thats what its truly worth. I think ms over paid

Then you don't know the tech bubble. They have 13million users. Snap chat has 200 million and would probably sell for 20 billion.

They're paying for the userbase, not just the app. They could definitely develop their own app like this if they wanted to for the fraction of the cost.

You guys I think Microsoft got this no pun intended

Seriously. Love when people with no inner knowledge of either company nor the plans for the acquisition "weigh in" in on the decision. I also like to go up to play schoolers and ask about military strategy in the middle east, because you know.

Wait, you're telling me the White House isn't using primary school students to base their military strategy in?

What would be the point of having a comments area on your website except to encourage people to share their perspectives?? Indeed, few people here are experts, but the goal of having a "voice" in terms of making anonymous comments facilitates different people to feel comfortable sharing their non-evidence based opinions. In any case, a seemingly harsh response from someone who should be encouraging (unoffensive) comments from users to drive participation and engagement in the site. play schoolers? nice.

I'll disagree with you on both your points. It's not necessary to have those qualifications to have an opinion or even a valid opinion. For both your examples, I am uniquely qualified to "weigh in" in both matters. While my opinions may have more weight, that does not mean all other opinions are invalid. Those opinions just need to be taken with a grain of salt as the saying goes. Of course most times that grain is very large...

Actually, qualifications are the difference between having an opinion and having a valid one. Most people are confused and think their uninformed opinions are valid when, in reality, they're not. We have specialization for a reason.

Qualified valid opinions by specialists don't need to hide behind anonymity.

Agreed. Opinions should be rated by logic and and subject relevance.

So only unqualified opinions should be able to enjoy the protections of anonymity? That doesn't make any sense.

I'm not sure I understand your conflict. Please explain your logic leaps, most preferably in a forum post as if your explanation is lengthy as this comment format is not optimized nor conducive for extensive discussion.

Too bad Acompli never had an app for Windows Phone. It would have been the best Outlook Mail app for Windows Phone...

The basis of Acompli is Outlook for Windows 10. Same design, same functionality. It allowed them to "convert" to Outlook right away for iOS and Android.

It may have similar design, but the core app is totaly different in terms of functionality. The new Outlook Mail Preview app for Windows Phone is the worst mail client I have ever used. I can`t even sync my IMAP account with custom SSL ports and self-signed certificate. On iOS they just renamed Acompli Mail app to Outlook Mail and it's much better than the new Outlook Mail Preview app for Windows Phone.

Dude... it's a preview App. I went through thye pain of reverting to Win 8.1 on my L930 from Win 10 TP. So do i assume Win 10 sucks?

Don't get me wrong, I really like Windows 10 and I also submited many suggestions and issues in the Insider Feedback app. It's just that I have high expectations from Microsoft. They need to get things right this time. And fast.

And it's put out there to gain feedback, which he is giving. Just because someone's feedback is negative doesn't mean it's invalid. If he had said the app was the best ever, you'd have likely upvoted his comment. Stop the ridiculousness.

The coming universal app will be better. You'll see.

Considering that the next step is the Windows 10 universal Office suite I think it would have been a huge step in the wrong direction to try to shoehorn Acompli into that spot (replacing the actual Outlook app). It's a good strategy to get iOS and Android users into the MS services and Office world, but for Windows devices it doesn't make sense in the long term.

How to become a millionaire: create a productivity focused app with a great UX, make it cross-platform, acquire a user base in the millions, and then sell to Microsoft.
That's "all" you have to do! On a more serious note, how would they incorporate this app into their services? I haven't used Wunderlist that much, but how much different is it from Onenote or Evernote, which can also allow you to make and share lists? Posted via the Windows Central App for Android

Wunderlist is alot better than Evernote and OneNote since it's a to-do app by design, not note-taking apps. But, I don't see why MS need it, they can just add new features to OneNote to manage tasks as good as Wunderlist.

To go after copyright infringers naturally

The install base is the key. Many already use this, and it is a proven task list manager. They may find ways to draw users to more Microsoft products through integration.

That's nothing. I just read a local story here in Utah where Snapchat bought a local qr scanning company with about 4 college employees for 54million ...why? So you could use your username as a qr code. 54million.
They're all millionaires now. And most still in college.

So what will MS be doing doing with this app

Hard to say. In the long term, maybe renaming it to OneList and integrating it with Office, Outlook, Skype, and other MS software/services?

I guess it's a good investment, but I'm not sure how much it'll affect users.

Bought the app, or bought the company? Huge difference.

1st paragraph, 2nd sentence..

1st paragraph, 1st sentence........

For $200M I'd hope and suspect the company.

Hopefully Microsoft will make the use of Wunderlist on Android Wear better than it currently is.

If they buy apps, at least pull them off other platforms. What's the point of acquisition?

That'd be just stupid business practice. The other platforms is where the money is. They'd be losing money by making them WP exclusive. The point is to expand Microsoft services in other platforms. Microsoft is NOT a hardware maker. Their business is software. That means, they have to reach out to users on the successul mobile platforms too.

The whole point of buying the most popular apps is to get the users. MS is the largest software company in the world. It would be fairly trivial for them to build a competing app, but it would take years just to draw a decent number of the users over. Buying the app (and user base) only to make the app unavailable and lose all the users is a total waste of money. Unlike some other companies, Microsoft's strategy is to make their services available on as many platforms as possible. Personally, I like that strategy quite a bit.

Microsoft doesn't work like that anymore. Sorry to inform you.

They really should. There is no reason to purchase a Windows powered phone. They should try acquiring services that people use on daily basis, change their structure (suppose MS bought YouTube, you'd need a MS account to login) and make them exclusive to Windows devices. That will bring users to Windows,WM automatically. You see? You wanna taste technology? You ride with Windows or you suffer. God, I wish things were like that (:

That's not where the Money is though. The money comes from having the most users possible. It'd be like trying to get rich off a game and only coding it to work on Linux. You can't expect everyone to jump over to Lunix because of your game. Now if you make it awesome and then annouce in teh future that the sequal will only be on Linux, maybe you can increase the user base. (not saying that's what MS is doing, just providing an example) Also, I hate when people say no reason to purchase Windows Phones. How about the fact is a very stable OS, a nice UI, haven't seen one yet with poor hardware... there's plenty of reasons to buy one, don't be hyberbolic.

Reasons to not buy a WP -
1) Un-optomised Apps
2) Bad Multitasking
3) No exclusivity
4) Resuming/loading screens.
5) Bad battery.
6) No developer commitment. Reasons to buy a WP -
1) Keyboard

literally every reason you provided are either A) not exclusive to Windows Phone Apps/hardware, B) not valid examples of all Windows Phone apps/hardware, or C) both

Microsoft primary reason for success has been the addition of other software to their established software. Some of that software is developed in-house, some are acquired. The best example is Office which is Microsoft's cash cow.

Okay, but what's the benefit in purchasing a Windows powered phone?

With Windows 10 on the horizon, the typical message given to your query is...... Although you can experience said app on any OS (Android & iOS), the best experience will be on windows. I guess we'll have to wait and see.

But its more than Windows Services and you already have that on rival platforms with the companion app. I don't see any famous developer saying yes to write a universal app. Let's hope though.

The bottom line (as AvatarEW alludes to below) is, windows phone is not a priority in the grand scheme of Microsoft things as it has been a partial stab effort for sometime. BUT, with Windows 10 being pushed as an OS for "everywhere", windows phones are but one (little) peice of the equation. If Win10 is the big success that Microsoft is counting on (weaving the OS into every conceivable nuance of technology) then windows phones will have a chance to stick around. But make no mistake - Microsfot is all about Win10, not windows phones. Aside from a person's personal preferences, there really is no compelling reason to get a windows phone right now other than being convinced (or willing to bet on) Win10 being legit and a big success. With that possible traction, going "all in" with windows could be a very satisfying experience.

Fair dinkum mate. But it seems like W10 will be a success but not on the mobile version.

Ugh you are asking a very astute question. Allow me to conjecture that this is Nadella going back to Microsoft roots. Ballmer departed from those roots with several different projects (Zune, XBox, Windows Phone just to name a few) some having success but most failing. It remains to be seen whether Nadella's plans include the previous regime failing projects. For now, Windows Phone has at least the length of the Nokia agreement.

None, maybe to read articles written by a Daniel Rubino and use some 3rd party apps by one genius called Rudy Huyn. Laughs!

You have official and better apps so you can't miss Daniel Rubino.

I hate how these large corporations are buying successful small companies. It just eliminates competition for all the other competing companies in the same market, which is unhealthy economically speaking. Why can't they establish a partnership instead of buying them? Leave the small companies alone to compete! Gees.

Partnerships can collapse leaving one company with a hole it its platform. You complain that big companies need to leave small ones be, why not ask the small companies why they sell out?

That's why they existed on the first place.... Get big and successful and be bought. It's a dream come true for a small company.

They could say no. Snapchat did. Facebook did. Zynga did. Sometimes it works out, sometimes it doesn't.

"I hate how these large corporations are buying successful small companies."

Despite what textbooks say, Capitalism for capitalists is about achieving monopolies. It's only for the consumer that the idea of competition is spread like gospel. Companies hate competition.

MS is in a pretty fragile position... They rely a lot on the few very good apps that are available cross platform. If MS is trying to convince people to switch to their platform, it is important that most day-to-day apps they are using on Andoid or iPhone are available on WP, otherwise it is much harder to get people to make the switch. If Microsoft didn't buy Wunderlist, Google could do it and kill the Windows and WP apps keeping them alive on their own platform... Which would hurt Microsoft a lot. It's a little like the Nokia aquisition... They were too dependent on Nokia making Windows Phones to risk it being bought by a competitor and cancelling the Lumia line. In this case it is of course not quite as crucial, but then again - OneNote with the functionality of Wunderlist would be awesome, and clearly there are some very talented people at 6Wunderchild.. People whom Microsoft will benifit from having "in house". Microsoft are clearly focusing on the whole cross-platform thing, so the aquisition of Wunderlist is likely to only improve the app for all of its users across all platforms. (although they might change the branding like they did with Acompli).

Not really a fan of wunderlist personally. Due is all I need

The Due app looks like it is for a very small number of personal tasks?

W10 Mobile Outlook app lost a lot of the awesome features from 8.1. They learned nothing from us or Sunrise so far. Not hopeful they will learn from Wunderlist.

In my opinion both are lacking in there own right. 8.1 mail app doesn't support swipe to delete and win10 outlook has navigation that boggles my mind. The difference however is that the win10 outlook is and will be continuously updated and will incorporate and surpass the 8.1 version. I'm just waiting to see what the end(well as close to end as you can end as win10 will never trully be complete) product will be.

Agree somewhat. If I can't like the inboxes I want, pin the accounts or folders in those accounts I want - which I can't in W10 then that's is really almost enowto keep me on 8.1....so many emails b/t work and personal accounts and 8.1 made checking and organizing simple. You are right the new one....the UI is crazy un intuitive and I don't want a universal inbox a la google or apple.

Hmm... never understood the hype for that app. Never needed it. Appointments go to the calendar, lists to trello or onenote. Beside, their first Windows and Windows Phone apps were crap.

I love the app. All the friends I introduced it to love it as well and we collaborate on many lists. Trello has no WP app and a 3-year old Windows app. Wunderlist has a universal app they update weekly.

Have you used them lately? Because they're a hellova lot better.

This is amazing.........OneNote integration hopefully coming - add notes to Wunderlist direct from Onenote would be awesome. This is my new favorite app - keeps me organized. Integrating this into Outlook / Office / Windows in general is a great idea. MS is killing it with their aquisitions lately.

Nadella isn't dicking around, going for the throat. Makes me in Windows Phone!

Microsoft is on some kind of black-market HGH, and I like it.

Off topic, but has anyone used Acompli mail and Nine Exchange on Android?
I wonder why Microsoft didn't acquire Nine Exchange instead. Nine is miles ahead of Acompli. Yeah even better than the new Outlook app on Android.

Pay those 200M for devs you assholes !!!

Microsoft making great strides to make the company better. Now buy Konami! We need silent hill. Lol

Why does everyone have to get so dependent on reminders? Next thing you know, everyone will become ADHD because they are too dependent on computers reminding them. Posted via the Windows Central App for Android

Cool Microsoft! Make a live tile and I'm in!

I love their ChangeLogs for WP, although their Live Tiles and sharted lists system has been very unreliable for me so far. Still, seems like a good (possible) buy with lots of potential.

Feel like these apps they're purchasing where they already have something similar in the books, are a plan to get the news generation of app-centric users into the MS fold/ecosystem. Problem is, I feel like they're going to pull a Skype, where they have trouble integrating the technology into their current system that may work better, slowly changing it, to the point where it is just something else under the name of the original app.

I've always used OneNote for this stuff. Hope they integrate this into the OneNote and OneDrive family room somehow.

Wunderlist hat already a huge "crossplatform" user base, I think MS buy 6Wonderchildren because of that too Wunderbar


Jesus Christ. They could have had Spotify for a few bucks more...

LOL. Don't need Spotify since they Music isn't too bad lately. But according to the website Worth Of Web, Vimeo is worth about 3.1 billion. I say a controlling interest would be fantastic. Imagine what streaming training services they could offer for businesses and the rest of us.


I like Wunderlist for what it does. Good news on that front.

I love Wunderlist, and I love OneNote... If I could have the functionality of both in the same app, I would be very happy! :) On a side note:
Every time MS buys a company these days, it seems that they pay $200m for it... Strange how the valuation of all the companies is the same :)

My wish after purchase of Wunderlist. Inegrate it with Onenote. 1. onenote already has a large marketshare. 2. onenote notes can be shared amongst users (social) 3. many functions of wunderlist are similar to onenotes app functionality. Wunderlist is just more polished. 4. Combining wunderlist in onenote will give the end user a more cohesive experience and improve app quality. 5. More apps (volume) are distracting and counterproductive as they grow. Quality lies in collaboration and combining. 6. I always make to do lists and grocery lists with onenote. It has great cross device live syncing support. Is a great universal app. The polished wunderlist will make the to do list experience and grocery list even better in onenote and will increase the quality of the onenote app, that already has made a good name for itself. 7. "Onenote Wunderlist page" has a nice ring to it. 8. Wunderlist + Onenote collaboration will probably stand out better in the winodws store with the expected volume cluster clutter of apps to storm on the windows store. Is good for business for Wunderlist and Onenote.

Good. Posted via the Windows Central App for Android
Windows Central Newsletter
Thank you for signing up to Windows Central. You will receive a verification email shortly.
There was a problem. Please refresh the page and try again.