Windows Phone 8.1 Update 14157 rolling out to Preview for Developers users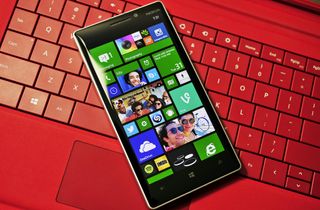 Microsoft has released a new update to the Windows Phone 8.1 Update 1 for smartphone owners who have installed the Developer Preview version of the OS, bringing the version number up to 8.10.14157.200.
Exactly what this new download is for is currently unknown. From the size of the download, and the fact that Microsoft didn't offer an advanced heads up that this update would be released, it looks like it is mainly for performance improvements and bug fixes. If you see any specific improvements that might be worth noting, please let us know.
One thing the update apparently won't do is fix the "0x80188308" error that some users have seen when installing the Windows Phone 8.1 Update 1 Developer Preview. In a post on Microsoft's Answers support forum (opens in new tab), a company rep stated:
Thanks to the many folks who tipped us along with all of the posts from readers in our forums!
Get the Windows Central Newsletter
All the latest news, reviews, and guides for Windows and Xbox diehards.
Cool!, but I don't see it - Dallas
Edit: Had to enable preview for developers again.. Ma bad. Downloading...

Arlington.... BTW.. Arlington kicks a$$❗❗❗
Nevertheless, I'm in Irving right now... Lol!

ALLEN TX WOOIOI. And yes got the update for really sense any differences

So, that's how y'all talk down in Allen? :-)

Really? That's awesome I go to UTD

No Texas metro here, Bluff Dale Community, not even a town.

When was the last time you saw a WP TV commercial in Houston❓

I see them all the time. Cortana feature commercials. Windows vs iPhone. Just last night, Verizon's extra GB per line featuring the new HTC One with your choice of Windows or Android side by side. Houston is all about Microsoft products.

Nou pas in grunn? Loat ja ;-)

Hey, that's not in Texas❗ Your ruined it... Lol!

Austin, TX, hook em' horns

You tryna encourage prostitution❓

Coppell here! Shout out to North Dallas!

Was North Richland Hills, now Houston!

Arlington's still the best... Texas is the best❗❗❗❗

I guess It will activate auto hide navigation bar option.

Let us know if that works. :) I'm installing the update now.

Turn off Wi-Fi.
As download begins, turn on Wi-Fi. Don't ask me why, but that's the only way I can kickstart the process on my 1020.

I'm getting an error saying there is a problem with the server or my connection. Are you getting this error as well? I tried both WiFi and 4G

Nevermind,I stepped outside and it started downloading

Thanks pal. I applied the trick you mentioned to get the update rolling.

its messing up with my phone now,928 . after I hit install it turned off now says my battery is dead. it was charging and had 70% + update: I unplugged AC cable, now it started spiining cogs

I have had this happen on my 920. I just did the power+volume up reset and it will blow through the low battery flash and start the phone and the update as well.

Same thing happened to my Icon...i just hit the power button to turn it back on and it started spinning cogs..

I'm wearing my Cowboys shirt today. Does that count?

I am scared of installing developer preview update because it may void my phone's warranty. When this update will be official is anybody knows please reply.

Does it solve the lag issue when returing to app list or start screen ? Anyone ?

No, it's actually worse than before the update.

Do you have any apps on an SD card by any chance?

No, I have a 920. I'm getting a 1520 or 930 tomorrow, so I don't really care anymore :)

I wonder if it fixes the BT headset music volume bug... I guess I'm about to find out....
...........
Anyways, there's this issue with the audio volume on my BT earpiece where call, and notification volume is fine, but music volumes are extremely low, and can't be adjusted higher... I think this actually changed on my 1520 after the official Cyan update.. I hope this fixes that because I wanna jam out at work without anyone knowing...

Same here...lags when Returning to the start screen from the app list or vice versa... :-(

I feel mine faster, not faster as 1gb ram device, but better than update 1 (720)

I felt the same too, i was like how can i use this and how could they make it that worse after an update? But that was just the start after the update when background processes might still have been running, because it eventually smoothened out. i am still not happy because it does lag many a time just like before the update. However this has definitely got to do with firmware. The start screen on my Lumia 1020 with WP8.1 Update without Cyan was much worse than what it is with Cyan. But then, the current available version of Cyan is fully compatible only for WP8.1 only, not the update. So we might have to wait a while till a tweak is in place. Theres nothing to worry as my other phone - the Lumia 920 with the official WP8.1 update runs buttery smooth, so Microsoft will release a final version only after checking all's good. Till then, enjoy the new features before its officially out. Cheers! :)

Actually it does! First thing I noticed! Did a whole bunch of going back to the start screen activities from different apps and not once did it lag :D @Lance_WPCentral

Thanks for your reply. Lets hope my phone behaves the same as yours after the update. :)

I also noticed that the popping sound that used to come when scrolling in a video has gone away. Anyone ?

What's new in this update? :) only some improvements?

Do you use the new lockscreen app? If so, delete it, start kids corner and exit it again. If you have used it, but never opened kids corner, do the thing stated above either way.

I din't install the new Lock Screen app so that ain't the problem. I'm still on the spinning gears. Once it is done will check out if the lag is still present.

Sir, i had my lumia 630. I had this problem of lagging after gdr 3 update that was released by Microsoft in first week of august. I was trying alot to have a solution against this problem of lagging. On my device one day i unintentionally removed my cortana app from my start screen (home screen) After that the phone has no lagging and my device is working out fine. I had no issue now. Its was really annoying. That lag problem. Now thank god its working fine. :) thanks! Try on your devices it may work. :)

I was having the same problem but i took cortana off the start screen and how it's working fine with no lag.

yes it still exist after update... I have L1320... was hardly 2 days on that new update... then i switched to cyan.. and got on old release of 8.1 :/ sadly it aint showing any update after installing preview for dev. app Don't know if preview updates are available for cyan users or not...

Thanks bro..... I fixed the bug

Mine has become way faster than before. Any sort of stuttering i had is not visible anymore..Lumia 920

Same as before, my home screen sometimes lags, sometimes it doesn't. I notice some lag when I close the WPC app, the tiles animation stutters. Returning to the homescreen from other apps doesn't induce lags though.

i have lumia 930 and it fixed the lag and its all running buttery smoothe again!

Remove cortana app from home screen. On my Lumia 630 i have installed this update. I was having lag. But after removing cortana from my homescreen. It working quiet fine and im having no issue of laaging. :)

My 925 is getting insanely hot for some reason.

Same with my Lumia 525 running update 1 and battery is draining out too quickly

Probably cause its reinstalling some apps, if you did not have the free space?

hai...is lumia 525 have navigation bar option....there is an option in my display settings but its not working...?is it working fine on yours..?

that's for vibration of the capacitive buttons, and has always been there, even sonce 8.0

Before, or after the update?

This was after the update. I think it was, as lilleverden mentioned, reinstalling my apps. I always forget that I have to wait a while before I can use it. It did get so hot that I had to put it down though, and it has a case on it too.

Hey Will, Since you have a 925, I was wondering if your microphone works. Mine hasn't been working since the previous update. I can't even use voice commands to cortana. Just wondering if any other 925 owners have this same problem?

Yes. Mine still seems to be working. I would keep looking around for a solution before doing a hard reset. I hate hard resets. Takes me hours just to put everything back the way it was.

I experience the same problem on my 822. I picked up a used 822, ran all the updates (besides this one) and it works fine. Did you install this update and notice a change in the mic working/not working?

My mic stopped working after the previous update. So I pretty much haven't been using cortana at all since. I was hoping this update would fix the bug but no luck.

This is actually an appropriate reply for once :)

Hopefully the bitlocker fix is in it. Can't wait for Cyan on my 920.

I really hope so. Want cyan for my 1020. Anyone update yet?

MS just released a new dev preview update. So far no word on bitlocker, but I'm keeping my fingers crossed.
Edit: nevermind haha, forgot which article I was on.

I have it on my 1020. It is kinda a pain in the ass but is you use the Nokia recovery tool to put your phone back to stock OS you can get Cyan, then put the DP back on your phone once you are current with your updates

Zuka, do you experience random freezing on your 1020? My phone seems to freeze at a random rate when it's on Stand By requiring a soft reset. --- Last friday I tried using the recovery tool, getting Cyan and also getting all the latest updates (outside of the DP) and the issue seems to happen. There's also a buch of other people in a Nokia support Forum experiencing the same. :( The random freezes started happening in April after I got the DP with Cortana, but now they are more persistent than ever. It's a shame because I feel like my Lumia 1020 is no longer reliable... and I have woken up in the morning and realizing that my phone was frozen, or i'd have missed the alarm...

I've been experiecing freezing since the day of HTC 7 Mozart and when I got my Nokia Lumia 1020 this year, hoping nothing happens right ? Come on, it's a new phone but sadly that it happens. Shockingly, the last 2-3 months have been kind of okay, no freezes. My knowledge tells me that the phone gets too cold, that's why the phone freezes. I'm serious ! because I live in Malaysia, it's kinda of a hot country and we have AC's. Those first few months of my Nokia Lumia 1020, it freezes whenever I wake up in the morning (provided I was late for my class, haih) and notice that my phone turns out to be very, very cold. haha !
but since some updates, that I don't know since when, no issues with freezing up till now. Well, just wondering, is anyone else experiencing camera issues ? Whenever I set my camera to 5MP + 38MP DNG mode, it freezes and my camera shutter is wide open and I can't use my camera, in which ever app. To fix it, I'll have to reboot my phone then it works.


I have same issue with Lumia 920, I went to Nokia service,station they told me to change screen, that's rubbish

Yes, a lot on my Lumia 625. I use it, normally lock it and then out of any random time, i just keep on pressing the unlock key, or double tapping the screen until I realize that I have to force restart the phone. And with every force restart, my battery percentage drops by 10-11%

This was happening to me too on my 521, I turned off all lock screen app badges/notifications or whatever they're called and it stopped. I turned them back on a few days later to see if it was still freezing and it seemed to fix it, for me at least.

Restart your phone after an update and also be patient, it will need to reinstall applications so it will be sluggish for a little while.

Hi mymarcio,
Don't know if you did see my reply on engaged but it might have something to do with an app installed that has a bug. Many people are complaining about clokhub being the issue. I provided you a link to that thread.... Anyway good to see you on wpc because it is the best source of information for everything related to Windows phone. I recommend downloading their app for your phone Regards
t

I have a 1020 and was getting random reboots and freezes. I deleted all my "here" apps and it fixed, hope that helps

I hope for error 80188308 fix

Sadly it isn't! They mentioned it in the Microsoft official thread about this issue bit.ly/1yWc1Fi

What does that error cause? My only recent issue is Cortana stopped notifying and reading texts when I get them.

It stops 8.1.1 from installing in the First place. It's due to an installation partition size bug.

Apparently that error is related to low o/s storage, (the amount allocated to the O/S needs to be increased) therefore it is not about how much free space you have.

I was able to get past that on my 920 by doing a full phone reset. That wipes all user data and apps of course, but at least in the Store once you update there is a "My Apps" section that shows you apps you own that are not on the phone, so remebering and downloading them all again is not as bad as I'd feared.

You can also select your last backup if you use the wizard to setup your phone and log into your windows live account.

I'm hoping that too. Don't want to downgrade my 820 when Nokia release Cyan for me =p

Apologies for my ignorance... Is bitlocker the fix to update to cyan from dev preview without having to downgrade to W8.0??


Yes that is correct. Once Bitlocker issue is resolved Microsoft wont have all the users on the Dev Preview on hold. So once Cyan is released by your carrier or country variant you can install it without any sort of downgrade :D

Downgrading is super simple and safe. I've done it four times now, on 3 different devices. All were on DP and therefore unable to get cyan, so I restored them with Nokia Software Recovery Tool and updated to Cyan. On 720 running 8.1 preview, it recovered directly to cyan, so after restoring from backup, the phone was up and running cyan in a matter of hour and a half (depends on your interent connection - 1,5GB download). Come on, do it!

It's not THAT simple. If you embark on this path, some things to remember:
* Music - even XBox Music subscription files are NOT part of the data update. Write down what you want to REdownload
* Games - progress will not be saved in most instances.
* Apps - they will reinstall, but you have to do the setup from scratch in a lot of cases like relogging in and losing data. Waze, for instance, did NOT keep my favorite addresses or recent addresses.
* Apps - if there are any that have since been pulled, you won't get them back. I lost a 3rd party OKCupid app that was apparently pulled.
* Apps - lots of apps will give themselved permission to run in the background. When originally installing, I would check them at I installed them. You'll now have to do into Battery Saver and deactivate the ones that you don't want running in the background.
* Accounts - the accounts are not saved in the backup, so you have to go into Settings and set those up. It's not "technically" difficult, but it is a pain in the butt. If you revert back to 8.0 don't let it auto-restore. Don't let it auto-restore after you update to 8.1/Cyan either. I installed the Dev Preview and did NOT auto-restore until after I did a hard reset AFTER that last upgrade. It was already a pain and a chunk of time, so I figured I'd do whatever I could think of to make sure that it went well. :) The "up and running" time will also vary by how much data needs to be restored and how many apps need to reinstall.

Great list. Always cracks me up when people are like "duh just flash it, it's painless and easy!". No, it definitely isn't...

I agree, It's a long task that I hate to do.. I hate to do it on a PC farless on a phone...

Excellent list and point. Also make sure you are connected to Wi-Fi when you do this because it will eat up over a GB of data when restoring everything...

I might do that if they don't fix it before I can actually get Cyan.

Bitlocker is a Microsoft encryption technology used by enterprises clients to protect data in devices. Nokia Cyan update messed up Bitlocker encrypted devices and Microsoft is yet to fix this issue. Wait for it and you will receive the update eventually.

Thanks!!! I Will wait then because this isn't it. I just update and cyan still doesn't show as available update. Its available in th country in based on and in my carrier.
I tried to back up but always give me an error message on my settings around 97%. Is it only me or it happened to somebody else??

Don't know if this is the issue for you, but the Live Lock Screen Beta was causing that for me. I uninstalled it and then was able to backup settings fine. I suspect that the only settings not getting backed up were for that app itself, but didn't want to take chances.

This backup bug has been around ever since 8.1 and has been reported everywhere by zillions of users. Some of the suggested fixes I can recall are: Untick the Text Backup option; Delete problem apps (no idea how you identify 'em though); WiFi on/off; Delete all previous backups from phone/onedrive; Lock screen background pic off/on/change, etc. etc. For me non of these worked, backup always stalls at 96%. Maybe it has been fixed in this latest update but I have'nt tried it yet.

Why wait, use Nokia Software Recovery Tool to install official Cyan (or Black - and update to Cyan then). It's a very painless process, it just needs to download ~1,5GB and it flashes your phone with official software. Don't forget to backup, and after restoring the phone, restoring from backup is also very simple. You'll need to re arange your start screen, log in in a couple of apps, but thats it. After you do that (so when you're running cyan), download and enroll into Developer preview program again to get the update 1 to 8.1 and update to update 1 to 8.1 (many updates. And 1s.) Or just stay on official Cyan, it's more stable and crashes less than DP.

Sounds stupid, but I don't want to deal with re setting up my home screen.

If you do a back up and restore, it will put it back to how it was

Have you tried this, did your homescreen restored to exact same state, including folders? If yes, I would flash my phone rightaway...

Yes but you lose in-game progress and a lot of settings in most apps.

It's true, the home screen doesn't get restored. I was under the impression it did, but i just recently used the software recovery tool, after restoring the back up my beautiful start screen was gone!

Not a big deal ,You can change the layout again :)

thats incorrect, it does come back. did you perform a hard reset after getting back to where you were? i installed dp, got update 1, then hard reset. from here follow on screen instructions ie put email address in, you will be asked to verify. text wont work so ask it to send an email, tap in the code and off you go. home screen completely restored and all apps redownloaded

You're homescreen will definitely be restored. I flashed my phone to the official cyan release 3 days ago then uprgaded back to GDR1 where I made the backup prior flashing.

Ok, just double checking. If I use Nokia Software Recovery Tool to go back to 8, install all updates, then use the phone reset after update 1 is installed and restore from my update 1 backup, My Home Screen will restore to the exact point it is topday, including folders?

If you're already on 8.1 update 1 PFD:
Backup settings messages etc.
Flash your phone to either 8.0 or 8.1 cyan. Do not restore your backup yet. Install PFD app then upgrad to gdr1. Reset your phone then you'll be asked of your microsoft account. Next you'll be asked to start new or restore backup. Tap on restore. You'll find your previous start screen but with grayed tiles. This tiles need to be installed so just let the phone do its thing. You will lose game progress however.

Awesome! I may just do that! Thank you.

Thanks. I am just starting to do the flashing. Hopefully, it doesn't take long... Thanks again, for all the replies....

I am thinking of doing mine now. Are you pleased with the outcome?

If you do a backup on the phone it will save everything perfectly so it only takes "TIME" to do.

What about games progress, does that back up too?

But it still wipes un-cloud saved game/app data correct?

Correct. The app has to be updated to take advantage of 8.1's backup system.

Exactly and that's why people (including myself) don't want to roll back to get cyan... I patiently wait for their fix, though I wish they'd hurry up since I don't even use bitlocker :)

Incorrect. It only backs up certain apps' data.

There are other quirks that I already typed above. The process is a bit of a pain to get your phone back to where it was, but there's nothing "difficult" about the process. You WILL lose some data that you'll have to manually put back (Music + Pictures, for example). You WILL lose some data that you won't get back (game progress). You WILL have to put setup info in (accounts). The whole thing takes a good bit of time.

Velocity increase detected

Working with lightning ⚡ speed

Non decelerate surge detected you mean ;)

Dramatically increase in speed? Seems speedier.

The pebble in the boot has been removed.

With my blue profile colour my phone makes me think of sonic the hedgehog

Lmfao... I'm at work and it just made me giggle like a little girl. Almost snorted there. Ffs. Too simple and unexpected :D +1

Excellent! Can't wait for it!

Please be the bitlocker fix.

Please read the article before commenting

Please don't be a dumbass and realize articles get updated.

Hopefully HTC will come fast with those updates

Yep, Im "preparing to install" on my T-MO ex-att 920 right now...

HTC users going to get this?

Every phone which has the preview

Doesn't look like it. 8X here and still waiting on the first 8.1 DP update. (Verizon)

Same boat, looks like updates for HTC have stopped until they fix the firmware

Oh, this is a nice surprise.

It replaces Xbox Video and Music with iTunes. Also completely gets rid of the gameHub for customer relief. We can all finally breathe.

Personally I prefer a game hub over having the apps list cluttered with my games.

Please tell me you didn't take this seriously...

Bwahahaha!!! Good play mate!

Of course not, I got the joke and enjoyed it. Just hopping that Microsoft legitimately returns to keeping games listed in the hub only in a future update. :P

I heard that it comes with an update for Waze...

At first I though you're telling the truth!

It is a preparatory update for windows phone 9

Haha lol.. there are still two gdr updates gonna come for 8.1 after that wp9..

Mine just removed the beta of the name out.

hi sam, and what happened to the htc 8x upgrade.

Probably exclusive as well

Try preview for developers again n check for updates .. In India I'm getting tiz update fab!!

Its and update for people who get the dot view case

hope it will be the bit locker fix ... :)

Love owning an HTC... #nokiaplease

1520 on AT&T.. Installing now

Fixed the bitlocker issue maybe? :P

Better be the bitlocker fix damn it

Updates that "roll out" are my favorite kind. Downloading....

SLOOOOOOOW to update on my AT&T 920... been at the spinning gears for about 10 minutes now and as soon as I say the above, the status bar jumped to the end.

Worked for me too. Thanks.

Downloading here in India

Could be the fix for the bitlocker issue to upgrade from DP to Cyan without recovery tool?

HTC 8x users are tired of waiting. Please wpcentral address our issue soon :(

are you sure it's wpcentral's job ?

Lumia Icon getting it now as well.

Hoping for blocker fix. I want to be able to freely update when cyan comes to at&t 1020 without reinstall.

Cyan is out for the 1020 lol but I'm not flashing either

Yes, Cyan is live for 1020 users on AT&T.. but, if you have the 8.1 developer preview, you'll have to roll back to 8.0 to get it... or wait for the bitlocker fix.

I know about the blocker/DP thing, but I don't know they had released it. Hmmm... I guess now I have to decide if it's worth flashing. Damnit Microsoft, tell us when we might expect a fix...

What about HTC guys? No update for my 8X and still waiting for the New firmware...

Yes there is no news about the HTC 8X update. I am fed up -_-

HTC really bailed on us with the 8X. Can't believe they let their flagship phone sink and take us all down with it. You can bet my next phone won't be an HTC.

I'm with you. Went the way of Nokia. Once u get a Lumia its like HTC was just a poor mans stepping stone to the high life.

Yeah, after numerous issues with the phone itself and having to get 5 replacement phones plus the lack of support, I am getting rid of my 8x as soon as I can and will never go back to htc.

Does this one fix the 80188308 error?

http://www.wpcentral.com/commenting-guidelines

I wrote the comment before they added the paragraph about the error.

Ah, sorry. Didn't realise. Usually they put (Update) in the title if they've added content like that after the fact.

Sadly no. Please refer to Eli A's post from
https://answers.microsoft.com/en-us/winphone/forum/wpdp-wpupdate/0x80188...

Downloading now. . . . . L1520, I hope this will fix my microphone not working on speaker and sometimes never works.

Could be a defect. See about returning it if it falls under the year warranty.

I hope this fixes some things that have me regretting installing UD1. The biggest irk is when switching from Bluetooth stream of a song/audiobook to the phone speakers, it will not play. Instead I have to go back to Bluetooth to hear it or restart my phone.

Let me know when the IE 11 issue where we see those stupid android ads and popups on Web sites is fixed!

Probably never. They were so proud of the changes they made they put up a massive blog post about it. Dont see them reversing those changes.

For the two or three sites that are rendered better there is now a crapload that don't work properly. Can't scroll, can't tap, can't zoom... and the list goes on. Sigh, why is it always two steps forward and one backwards with Microsoft?

The site is actually unusable at times due to the adds on my 920

Installing***- downloaded fairly quickly...

Sadly this update does not address the 0x80188308 error on the devices that are experiencing it, like my Lumia 920. Just saw this post on the 0x80188308 thread on http://answers.microsoft.com: Hello Folks, As promised I want to make sure you folks are aware of what is going on. We have a new update coming out today, however this update will not fix this specific error message. We are still working on this as a priority to get it out to you in a as soon as we can. We will continue to update this thread as we have more information. Thank you, Eli A.

Ugh. Why don't they tell us what the update DOES address?

Indeed it is... I guess they enjoy seeing issues discussed ad nauseam... lol

Aahahhahaahhshahahahhahaha downloading while typing... Feels soooooo Goodd :3

Well it comes as no surprise that my 8x is not getting the update.

Not available with HTC 8X

HTC 8X still nothing. :( For anybody. Don't buy anything from them. Today they anounce M8 with windows phone. Good specs but shit of support. Spare yourself from frustration. Don't buy HTC. I know that I will never again buy anything from HTC.

Cool! Switching to Android!

Goodbye bro. Btw a new virus has been found on android again. Hope u like it.

Hahah you just made the biggest lol of the day

hahaha.. best answer ever!

Thanks for the heads up, I'm sure that I'll be swarming with viruses pretty soon. Maybe Google will come out with a solution for that, possibly before the US Cyan update comes out for the Lumia 920 in 2056.

i think google the one who is providing pfd of latest os and and supersmooth os even in 512 mb ram and most highend games in 512mb ram.....and capability of completely install apps and games in sd card.....yeah google will come out with a solution when all of the users sensitve data are hijacked by the hackers...good luck with that

Good riddance buddy! I switched from android January of 2013, and have no regrets and have never looked back. I love my WP8, I have none of the irritating issues I had with Android , and my wife STILL has

You're pretty lucky, I unfortunately have only two regrets in my life; the HTC Titan, and the Lumia 920.

Haha lets see whether android will provide so many updates! Goodbye!

Soooooooo many updates, except for the 920.... So it doesn't really matter to me. Cheers!

Hi there. You seem to have gotten lost on your way to Android Central. Please try going to www.androidcentral.com.

Anyone aware of Mi3 Android phone?

Installing on my Lumia 820 INDIA

The fact it isn't available for HTC could indicate it is a fix for Lumia Cyan update... who knows.. still installing. Taking a long time for a 34 MB update.

Not sure about that as it's only for phones with the preview for developers app, I don't think the phones on cyan without the app are getting anything

yeah, took almost 30 minutes for my 920 to update. now my apps are reinstalling.

Updating in india Lumia 820.

All I want is cyan for this 1020 lol, battery life sucks since 8.1 (and no, I'm not flashing my device)

cyan didn't resolve battery problem on my 925

Any word on the 8x update?

new update makes the phone become a transformer.

It turns into a fire truck ??

I'm kind of pissed, mine just turned into a jet and flew away. What the heck!?!

Sounds like Star Scream, went to get to some ice cream :P (okay that was lame... lol)

My phone turned into megatron after the update and went apeshit on me like Gordon ramsay does on kitchen nightmares....

Yeah! My Lumia. 620 transform into HTC ONE M8 after update.
Totally loving it

Oh gosh I love wpcentral comments! XD

No update so far on my 1520.3 CV on T-Mobile

I hope it fixes the scrolling bug that is triggerred by Tweetium for example.

Is that where a subtle scroll can sometimes become a tap? Seems to have fixed it on my 925. I didn't have it as bad as some, but it's completely gone for me now.

Battery fixes and blank tiles fixes please belfiore

Downloading...820 in India

Hope it may fix battery issue..

So u mean u had a poor battery performance since GRD1 of 8.1 update Like me

I've had poor battery since 8.1 -_- Lumia 1020

I had awesome battery when I updated to WP 8.1 from WP 8 (mind you I waited till July to join the Dev Preview again) BUT. once I updated to GDR1 I did notice a decrease in battery when my phone was idle. Also in GDR1 idk if you noticed but in Storage Sense they seem to have messed with the Other storage issue again. Before GDR1 my Other storage was kept empty and Temp Files would get filled, now it seems they traded places. Temp Files is now kept empty and Other storage is filling up -_-

Yeah even in phone and my phone is almost w nowadays and battery performance is terrific or maybe its due to it getting old

For one it fixed the wireless charging in my 930 which did not work on DP update. Also it seems the purple hue issue is gone.

Aaack, had a bluescreen when it first tried to reboot and install. Another reboot seems to have resolved and update is installing. Will update if any other issues arise.

Fully updated, situation normal :)

Would be nice if we could get new updates every month with new features similar to Windows...Patch/Update Friday

No fuck given to India Lumia 720

Maha chutia Posted via Windows Phone Central App

update is available for lumia 720( india) also :P .. tose who are on pfd win 8.1 update 1

Just updated and HOLY SHIT, my 920 now is an m8

http://www.winbeta.org/news/windows-phone-81-update-1-preview-developers...

i hope it brings faster performance, also fixes for battery life, and something else

Got the update, apps feel snappier when launching. Hope battery life's better.

Don't get it. Lumia 920 FR. Edit: nevermind, I deleted the preview app ^^

i have a new option in lock screen called backgrounds , the only new thing found yet

ok maybe i just didnt notice it then but tbh i havnt changed lock screen in months lol

You have missed out on alot then lol.

Just got an promt of an update. Installing to 930 right now.

gears are spinning here in Indiana on my AT&T L1520.

howdy neighbor, I'll check my other Lumias tonight.

migrating data.. oh the suspense...

It now states that I have update .....200 Good to go....
where exactly does my phone want me to go ?

just remembered that I had my backup L920 in my car. getting it updated now. I knew my time at work was good for something....

gears are spinning on my L920

Done. Apps reinstalled as well.

my L1520 is reinstalling apps now

My 720 stuck on spinning gear from past two hours :O

Installing on my Nokia 1520 (AT&T) as we speak...

Still not fixed the not being able run the app+settings backup. Not backed up for a month now. L930

Just delete the old backup and backup again...

This hasn't worked for me. It will complete 99% then error out. Leaves part of a backup but haven't dared hardresetting to restore it yet.

Turn off text message backups, then try again. This is what happened to me. Afterward, I went through and weeded out my texts, and eventually found the culprit. No idea what it was about it that caused it to throw the error, but I have no more issues. Good luck!

Update. Deleted old backup as suggested and it has now done a backup. Thank you Manan, highly appreciated :D

Ah, I have this same problem. Not Dev Prev but on 8.1 with Cyan. Seems to start backup then stays at 8% or whatever and never moves.

Installing now, AT&T L920 I'm hoping it adds nfl directv sunday ticket and hbo go support lol, j/k. HBO Go for Windows Phone when I go to install it: Sorry, this app isn't available in your market.

Wow! I can't wait to get hold of this beast

wpcentral correction lumia920 in the philippines are getting the updates too....

Downloading on my 1020 Vodafone, germany

I downloaded as soon as I saw the article. Once it started it went faster than the last time. No problems at all

I'm still waiting for Microsoft to FIX everything they broke in Windows Phone 8.1... -the cursor -the photo hub -the music+video hub -social integration -camera roll X-Box Music is a travesty of programming as is X-Box Video, and I'm sick to death of WP being torn apart piece by piece in this misguided effort to become Android. Keep the Hubs and Social Integration, just add new features as needed to keep up and surpass the competition. As it stands, this doesn't fix Windows Phone, and until they fix it, I'm not upgrading.

Nice to hear another hating the new cursor. It's unusable.

I finally figured out how it was supposed to work but it still shifts a space away from where it should be when I lift my finger from the screen. It's terrible.

I totally agree with you. At least when using the old cursor we were able to see where we pull the cursor

I think the new cursor (caret) is a lot more precise and I find it to be much better than before.

Can you be more specific on your issue? I recall my curser still works, along with photo hub and camera roll. Xbox Music and video are apps and are not part of the OS. This would be like not upgrading to Windows 8.1 because of a new Office ribbon.

Yay! More alienation for HTC devices. OEMs really need to catch up with MS.

I've just received it here in Paris. Haven't launched yet the update, I'll keep you informed. Lumia 920 8.1

Anyone do this for there T-Mobile Lumia 810? Curious if I'll have issues or not.

And do you get the full 8.1 update? complete with Cortana? thanks for replying.

yup i have the full update with cortana and folders

What's the size of the download

Really? For me it clocked in at 34MB. Just finished the spinning gears, Lumia 1020 Rogers.

Thats weird i got the update to download and then it was on the installation process and it said cant install free up 648 MB at least i freed up and i redownloaded it but im sure ur right cuz it went very fast to download and i saw the storage after the upgrade only a little bit storage was lost. :9

Finished updating 1520.3. Nothing new that I see.

Won't work on a HTC 8S...

It says my phone is up to date Posted via the Windows Phone Central App for Android

Have you installed "Preview for developers" app?

Downloaded.. currently being installed now.. Samsung ATIV S

I'm not seeing it on the Samsung Ativ S neo.

Never mind. Got it! Make sure the Preview is enabled.

HTC will probably update my 8x phone when the Nokia 730 and 830 are out. Yeah ... It's Nokia4me from here on out :)

Downloading....
Hope it fix my cracked screen :9

Confirmed, this download fixes the footlocker defect. We can all now wear sneakers from Footlocker without pain.

i wish i could 'like' this comment !

This is a shoe in for best comment.

I see what you did there.

Finished updating L920 Serbia. Nothing new that I see...

Just completed the update on my lumia 1020 and instantly got a warning live lock screen beta may not be working an update may be available in the App Store. It immediately updated and everything is working

Does the Live Lock Screen app perform any better? It was very glitchy on my 1020...

I got the same message on my 1520 about the live lock screen beta. Then it said Live lock screen couldn't be opened... I rebooted the phone and everything went back to normal.

There is nothing noticeable about this update.. It is just a few fixes and speed improvements. It is standard procedure for any new code. The same thing happened after the 8.1 DP. There was an update within a week just to 'tighten' things up a bit. If you are expecting anything radical or the 'bitlocker fix', you will be disappointed....

Colour me disappointed, this update doesn't address the 0x80188308 issue.. I don't know how much longer I can hold out... lol. Once Cyan is released for CV 920's I am down grading..

Downloading now. Says I'll now have unlimited data..

you already do, you just have to pay for it.

Nothing changed?! Why this update?

This update fixed the video recording issue on nokia camera app (previously i was unable to record a video after pushing record button, the timer just stood at 0:00)

Still black, not cyan... Aaargggggh

i think that this update is an step forward to getting Cyan on the following weeks.

I always welcome performance improvements! After all my 520 needs everything it can get...

So what is this update about?

Immediately after this update I had a Xbox video update....linked ??

XBOX video update came out yesterday. You phone might have detected the update just now.

Haha ok...im always behind !! Thanks

What app is I that made that photography tile in the photo? I know, off topic but thought I'd ask.

Got kinda excited thinking it will include the Driver fixes for the 8X ... But No dice ... Meh

Does this fix the bitlocker problem?

A ton of apps are automatically be updated after the update.

they're not updates, they're just reinstalling. something i wish didn't have to happen.

Technically they're migrating their data to any new changes introduced by the update. They're not actually downloading again from the store.

Downloaded. Updated. And ready to go. what changed?

I just got it in Los Angeles at 11 am Pacific time today. Took about 20 minutes.

Installing on 925 n probably the only Aussie still awake as its nearly 5am here

Ah its iritating I am not getting this update Posted via the Windows Phone Central App for Android

So does it or does it not fix the bitlocker issue?? Someone plz check and tell..

No. This is an update to 8.1 Update 1. Nothing to do with the Bitlocker Fix. When that fix is available, it will be big news for those that do not want to take the 'recommended' route and rollback. I'm sure it will have it's own articvle when it's available.

Still can't login to pocket which seems like a browser problem. I even bought Poki.

Done. Would love it if the fix for the bitlocker issue were onboard. I guess we need to wait for WP Central to give us the latest.

Waiting for same any idea does it include a fix

It'd be nice if it fixed the bug where if you enable text to be read aloud via aux cable it didn't start blaring music through the phone speakers upon the is text completion. Anyone else having this issue with the 1520?

Never heard of that one..

Update live in Chicago on my 1520

No major changes .. Only a new talking point b/w DP users:)

My Lumia 720 is stuck on spinning gears from two hours :O , I tried pressing Vol Dwn + Lockscreen button but it's still spinning :(

Did it install for u Mohak.... am also facing same issue in my 720....it's spinning for long time...

Installed smoothly on my 720 with the SD card inside. I guess you try and remove the card and then proceed with the update. It has worked for some people below.

Version of the new update - 8.10.14157.200

100+ apps, installing again !!!

I guess we don't count any more.

Update size is 34Mb in India

Installing and migrating taking more time than downloading the update

Still same storage error as with previous update on my Samsung ATIV

For me this update fixed my internet sharing. I have a locked 925 on T-Mobile. I wanted to use internet sharing with my tablet and I couldn't get it to work. It worked with my laptop, but that was before I installed the 8.1.1 update. Now, I just tried out the internet sharing and it works. I'm happy because I can use waze through my Nexus tablet if it stops working or becomes to buggy on my phone. Thanks Microsoft.

My 520 after update and soft reset,boots faster! Apps feeling snappier,smoother interface i think....im not sure yet but my phone is now like refreshed. Will see in couple of days :) bitlocker issue not solved i just tried couple of time to update but nothing...

By the time we get all these updates on 8x the update wont be MBs chances are it will be GBs.

It's already 830mb if you have wp8

this update 1 for windows phone 8.1 sucks for my Lumia 520, todays update is installing from last 26 minutes(spinning gears), and the phone has gone super hot, like a fry pan.
I have had a bad experience(4th as of now) every time with this update, first, installed it without cyan took 50+ minutes, additional language pack to enable cortana took 50-60 minutes.
then on cyan arrival downgraded to amber, then after installing cyan, again installed update 1, took another 50+ minutes, afterwards my phone started behaving superslow, so I downgraded again and kept upto cyan until today morning, when I thought to give it another chance,...but was disappointed again by waiting on spinning cogs for around an hour, and now comes this update which I thought would relieve my pain..but again the condition is same..
anyone else facing issues with 512mb devices..or am I alone... many of you will say throw this and buy a better Lumia...but I am waiting for a dual sim lumia with 1gigs of RAM to replace this..

Remove SD card then try again

I am using 720 n after update it is behaving superfast I am really feeling pity on u but 720 is rocking the best fone ever u can get all updates till now completed on time n at good speed max 15.min.
So go for 720 the lighter n best battery life

Don't wait for botlocker issues to be solved but surely use recovery software and update normally to cyan and then u can see a huge difference in ur fone functionality and also the new update can be done after enrolling back to dev. Preview
So my friends dont wait just follow this and u will be really enjoying lumia

I got excited for this a bit then I realized that my phone doesn't support GDR1. Now I'm sad.

Installed. L920 CV Finland. Definitely faster :D

Just updated my 1020 in Finland.

You may want to hold off downloading. Not sure why, but it appears to have broken my Live Lock Screen App. Also, a ton of my games are glitched and say installing. Even though they have already been installed years ago.

that's typical for newly installed OS. the apps/games are restoring. leave it there for a few hours.

Apps installing after update is normal

I wonder if this person had ever installed any updates before?

No update for HTC 8X. Hopefully something soon.

Daniel Plz Fix lumia 520 equalizer not work

How is Daniel going to fix your 520's equalizer? lol wow...

But phone is showing upto date

Is your phone registered as developer phone?

Apps corner still doesn't save tile settings, kid's corner still requires pin.

Kid's corner requiring a pin is one of the most ridiculous things!!
Why don't Microsoft sort out these silly little niggles (great ideas, poorly implemented...).
Speaking of which, I hope they provide some structure to the settings menu. It's a load of rubbish in comparison to Android/iOS

I also don't like apps corner because it doesn't save tile arrangement on start screen, every time we open we have to arrange

Installed and working on my Ativ S no huge difference than before the update

Last update: Live tiles for pinned websites... Was that new? Like as in big windows :) ??

I know its old but how long ago did they start updateing live? befor it just showed me a title from the day i pinned it but now they seam to update over the day. i pinned wpcenteral as it updates in big windows 8 it does on the phone now...

Hopefully it will fix my flash not wiring on my Lumia 920

I don't know if this was the update that changed it but, Nokia 929 8.1, when you review the last picture in the standard camera you can now swipe to all the pictures in the roll!! Previously, you could only look at the last shot and I had to go to photos to see any other pictures! About freakin time on that.

So I take it my 8X is still not eligible.... crap.

Anyone know if the Music live tile is in this update? I saw before that the live tile would be added in a later update when GDR1 came out!

It should come in the next major Xbox Music update.

Upgrading my 1520 and 920. Crossing my fingers. Of course I started the download before reading all the comments/issues here.

Hopefully it fixes the bluetooth issue where it skips a few times before playing.

When is the official update 1 release?

Any update on what this update adds/fix?

I've got a lot of crash o ie after the update, everyday even on sites like amazon. Ie11 was not tested thoroughly when they made some changes, i guess.

IE has been crashing on me for weeks, it started out with just youtube.com but now it can be on any website. I really hope this update fixes it for me

Update is not working. Repeat

installed. i got laid after the update. thanks msft.

Stuck at spinning gears for about an hour!!! Did a soft reset once but no help!!

If you have an SD card. Shut down, removes and start again

Installing right now....I haven't uncovered any bugs but maybe this will improve some of the "resume" performance I have seen when switching between mapping and other apps.

Update adds limited wifi options under cell+sim

I really hope one of these updates will sort out the settings menu. It's laughably long - and confusing!!

Alphabetical order would be good start..

It's sorted by perceived or assumed order of popularity or frequency of access. So a mess for some, but there is a reason.

After installing update 1 on my 920, I've been experiencing weird issues such as the touch screen randomly not responding, lagging and random restarts. Not sure if anyone else experienced something similar but here's hoping this solves these issues, as I never experienced such issues with my phone before update 1.

Me too have the same issues...

Yup I've had similar issues, I found that the touch was kinda hit n miss which was starting to get on my nerves so I hope this fixes that.

In fact, the update 1 is not stable!! There have been freezes after I updated, and the WordFlow is not working properly (it's the reason behind freezes). Several apps, like WhatsApp, AED, etc are crashing like its the only function they're ought to do. The folders sometimes go blank, and the apps won't appear unless rebooted.

Have not seen much change on any at all, apart from under settings, when I touch display, i it crashes i.e it doesn't open. Any one noticed that??? Lumia 1520.

I just tested my 925 as soon as I read ur comment and I had no drama, try rebooting

There is no problem with display settings. I have Lumia 1020

It is faster, its a lag in the beginning after the update is done. But its more smooth imo.

I thought so too. Transitions, multitasking. The overall UI experience is much smoother. The battery seems to be holding out better for now. (925)

For the people who have problems with the endless spinning wheels check if you have a SD card installed. After i shutdown my ativ S and removed the SD card the update installed flawless! Good Luck!

I removed SD card on my 720 and did a soft reset...at last progress bar is moving :)

Nice to hear it worked for you!

I left my SD card in and didn't have any spinning wheel problems.

Sometimes it does sometimes is dont. I have absolutly no idea why it occures with some phones.

How can I shut it down while on the endless spinning cogs? Remove the battery? or soft reset? Please reply.

Nvm. I removed the back cover and removed the SD card while the cogs were still spinning on my 620, without removing the battery. Then put the cover back on and did a soft reset by holding Power+Volume Down button. It worked. The bar progressed and installed the update succesfully. Now installing the apps. Thank you!

I gave up and did a hard rest.
Microsoft, keep sleeping in tired of you.

I'v already got it! L625, Hungary

I've noticed a significant improvement in booting time. I did a soft reset twice to make sure I want imagining it and I definitely wasn't!

Experiencing some weird issues after the update, restart(soft) then it's flawless again.+521

Breaks Live Lock Screen Beta?

U still use it ? Majority uninstalled it ....

It was buggy at best. I had to factory reset my phone because of it. Also it doesn't mix with glance very well. Don't need yet.

I still wonder why they bothered calling it a Live Lock Screen. There's nothing 'live' about it....just some crappy, glitchy effects. I prefer the standard lock screen

Is the HTC 8X abandoned? What's the hold up HTC, Microsoft? This was your "signature" Windows Phone experience when you announced it.

Nothing noticed yet. Got stuck on the gears screen on my 1320. Pressed and held the power button to reboot the device and the update continued. And I do not notice anything at all.

I haven't noticed any new features or anything like that, though I did notice some things that seem to load faster. The listing of albums and artists in Xbox Music appears significantly faster. I have 20+ GB of music on SD on my Lumia 810, so it has taken quite a while to load the list - not anymore. I suppose this could be an effect of some kind of fix or performance improvement in the OS. (It also seems like the messages (SMS) list loads faster, but I'm less sure of this (the effect is not obvious).) On the other hand, I noticed that graphics got completely screwed up (negative and/or color disfigurations) for 10+ seconds once when I started the screen to log in. It lingered even after I've exited the Live Lock Screen app, so it must be system-level. Has not happened before (I think).

I had to go to phone update and download it manually even when I put it to download automatically + no notification about the update and I had to install it manually , what an idiot feature came from update 1 I kept waiting half an hour thought it's preparing to download I went to check and I saw two buttons first for install and second show details ! I guess u all had this stupid feature!

I have downloaded it and installed it on my 625 so far so good

Has anyone downloaded prev for dev to their Lumia 930? I don't want to affect my warranty and Microsoft say they don't take responsibility for any problems that arise.

I think the update is for OneNote !
As updated on Windows 8.1
Now I can highlight on OneNote (in format), does what the case previously?!

This doesn't solve the update issue buy it does improve smoothness a lot!!! Nice upgrade! Hopefully the next one will give us Cyan!!! :-)

Apps corner is no longer launching after the update. Anyone noticed the same?

For me is working. Just tiles messing up. But that was all the time.

How to report my issue to MSFT. The Diagnostics app fails to send any reports nowadays :\

Funny....i did have the preview for developers but it disappeared...now I cant download it again.. Strange huh? L630

The windows button now also needs a double tap to respond during a game.

Why can't I just force update cyan? We have always been able to in the past...force amber and black....does anyone have the firmware that can be bootloaded! I have a Lumia Icon and I want better battery life and blue tooth for my fitbit!

Is anyone getting the whatsapp error again when trying to exit the app? No notifications unless you go into the app? Lumia 930

Downloaded works fine on 1020,

I still have the 308 error and can't update to 8.1.1 (Ativ S). So the new small post 8.1.1 update is no use here, sadly. I hope Samsung pushes the official 8.1 soon (ever?), as seeing Cyan for Lumia is rolling out everywhere.

Anyone having any problems, ie overheating, etc when installing on a 1520? I don't want to have overheating or battery used up quickly after installing.

It has performance Improvement. The overall feel its now more snappier. And tile redraw problem is almost gone

My 720 restarts alot these days after the recent preview for developers update. Anyone facing the same issue?

My 1020 randomly reboots now.

Seems much faster than before, menus, apps and media

Definitely, even the Live Lockscreen response has improved.

Where do I report this issue to?

I now get a triangle at the top, what does that mean?

The triangle means you are roaming (since 8.0)

Well, still no firmware update for HTC 8X, so no no goodies for me :(

In this update....when the phone is Locked using a password we cant pull the notification center fully from the top....

Battery now roast hot. Screen flicker seems to gone.

My 1020 feels snappier. It's greatly welcome since my 1020 didn't like 8.1 much. Love this update, my phone feels like new.

What the heck!! I need the Cyan update ("available since last Friday"). Yeah, right :(

Guys, my 1520s navigational keys backlights are not turning on. The buttons are still functional but the backlight for all three will not turn on.

Internet Explorer is blazing fast and rendering sites much better.

See it! Its ready to get going when I get to WiFi. Hopefully this makes it so we can get Cyan soon.

See it! Its ready to get going when I get to WiFi. Hopefully this makes it so we can get Cyan soon. (in California on my T-Mobile Lumia 925)

Guys, my 1520s navigational keys backlights are not turning on. The buttons are still functional but the backlight for all three will not turn on. And I've already checked to see if it was the battery saver. It wasn't.

Internet Explorer is blazing fast and sites render better.

Also the bug inprivate browsing/bing/Cortana bug appears to be fixed. Now when inprivate is on, the search keeps private.

Still waiting for HTC to bring me the previous update...

My Icon definitely feels faster. Power button is now much more responsive most of the time.

The current update is basically fixing performance bugs but it also helps to free up some phone storage and seems faster than ever before..

Hopefully the bitlocker fix is in it. Can't wait for Cyan on my 920

Roses are Red Violets are Blue My Homescreen is Lagging What can i do? Remove the tiles? Bring up a few? Why MS, why it isn't so smooth....

The new lockscreen app doesn't work anymore! ...920

An update is ready to download...bt i m out if station baby...i cnt download it right now..

Hoping it fixes one drive photo sync

630 here, after the update I got 400Mb of storage more.. Don't know if that is the case but probably they optimized it for devices with low memory (like the upcoming 530?) my 2 cents

Just finished the update! Works perfectly, no issues.

Multi-tasking is much improved on my 1020 (I haven't seen a resuming screen in the last 4 or so hours - and I've been purposefully opening as many apps as possible and then switching between them).
The start screen is also much more fluid.
Nice little update :)

Hopefully the continue with their support, i don't know why but i suspect they will drop the os just like Windows mobile. I it's cost to be a Microsoft fan :)

Is it just me or is the latest update a performance enhancement cause my Lumia icon is moving much more smoothly now.

Hate to say this but the update did indeed speed things up for me on the Lumia 822-tile transitions are much much smoother. It got rid of most of the lag I had.

Any word when dev preview enabled devices get a fix so you can download cyan update(Lumia1020 swe)?

Just downloaded and installed the update.
The update process is pretty strange on my phone.. Downloaded the update, phone asked restart to apply changes. I accepted. Phone restart and spinning gears appear. After a while, my phone itself off..
Scary.. no restart, no sign of life..
Manually started my phone and "Almost done.." loading screen appeared and finnaly got "Success" message. Not sure why i had to restart manually my phone during the procress..

Anyone else having slomotions on main screen when u make live maps with 8.1 dp update 1 ????

Downloaded and installed fine on my Lumia 635. Haven't seen anything different so far. Maybe someone else will...

Why is there a problem with instagram

Dalydose, I hear what you say but you can not do the dev preview and just wait and see when your cyan or other features are available. Taking the fast way and being inpatient can create troubles and that's why it's called PREVIEW. Don't want the extra work then don't do it, don't sign up for it. If you want it then don't complain... It's fair.. It's a preview/beta and if you have something to complain then do it through the appropriate channels not here.

Now, in this new update in the settings it shows the name of the Wi-Fi I'm connecting to, and if the Wi-Fi sense is on or off.

My 925 seems slightly smoother after the update. The transitions, multitasking, the UI overall is snappier.

My 928 is much smoother and faster switching between apps.

Seems slower and laggier. Lumia 920 i'm not trolling , i wish i were :/
Don't install it

Intalled but really i don't c any changes. I hope more MS will fix SSL handler fr IE11 update 1.

Downloaded on my icon earlier. Looking on my Hardware Test app there was 122 packages in that update, OS mainly.

Lumia 920, India. Update installed and running on Black firmware. Seems a bit more responsive than earlier. Will have to see how it pans out. Too early to decide but battery seems to be holding well.

Our regretted download the latest update here on my L925 appearing on this leash "loading" and "resuming" when opening applications frequently, especially with Cortana, not something that happened before. 's Someone else feel that?

Even after this update my medium Store live tile does nothing.

I found something new here: when sliding down the notification area, you will notice that the notification icon will vanish.

I think it fixed the display problem when using people hub to post to twitter...the quote box was partially blacked out. Now it is normal. Dont know if anyone else noticed this issue.

Okay I got this update on my PD 521
Accidentally booted it during data migration
Now Start still lags a lil and WPCentral app passport and news feed is broken giving me Network errors.
I rebooted a few times and tried uninstall-reinstall but app still bugged. Will I have to hard reset again? :|

Can someone please tell me how to get dis update please

Seems that pressing power button to turn on screen on my Lumia Icon works more consistently. Wifi reception may also have improved by not certain.

I noticed my L925 is faster when opening whatsapp... Less laggy... Yeaaay!!!!

Successfully installed. Lucky no wifi needed because of that small size update. Cyan, please come to Malaysia already... Come to papa!

Still can't get or send media content on my Sprint ativ s neo

i am so done with htc's god awful support. still waiting on that firmware update

Internet Explorer still poor. Shows me the message 'Message from webpage: Your Android is poor install c cleaner to make it fast'
MS caught redhanded. And the worst thing is that they wont address these small issues and thats why WP doesn't grow.

Don't really notice the difference. Am I missing something? Stay tuned for more updates I suppose.

Store live tile issue not fixed

OK, I just downloaded this update. One thing I can see: IE 11 is much smoother and the page download times are significantly shorter. Using the same home wireless setup as before. Since there is no changelog at present, hope they took the time to make the display drivers smoother. Sometimes my display freezes when a call comes in.

What about the mic problem in wp8.1 Update 1 Preview? Any one reply is this update fix it.

not showing update notification and Update install notification in notification center.. have to check in the settings to know whether the update is downloaded... anybody have this problem?

It seems slightly faster and is not as heating during charging or long conversation (Lumia 930 )

The update make my 720 faster and more stable. Love the update

Am I the only one facing this issue? When I was installing WP 8.1 Update 1, the phone kept sticking at the gares and the process bar was not moving. I flashed my phone twice in an attempt to install the update. On the third try, I thought of removing the SD card, after I had realised it began to do the same thing. Upon doing so, the phone updated in about 10 min. I just tried to install today's update and I had to do the same thing. Anyone knows y it does that? Phone: Lumia 520 SD Card: Sand Disk 32 GB Class 4 Software: Windows Phone 8.1 Update 1 (Dev. Preview)

Nokia is still the king of WP. No threat to the throne yet.

I'm on dev preview and I have the 8x. No love for me (ever)

Got the new update installed on my Lumia 1020 ( I had to disable and enable wifi to get the download going) And I have definitely noticed a performance increase.... Especially when opening and closing folders.

On my 620 its showing an update is ready to download.....on downloading it downloads 3% then skips back to 0% and then again it shows an update is ready to download...any one else having this issue

I can't open 50% of my apps anymore, they say Installing in the app list but there is no way to open them

It has to reinstall the apps. Make sure you are on Wifi and relax for a bit. It will reinstall the apps automatically.

same here..(Lumia 620 India)

Is the lag only thing noticed? I just downloaded

I only noticed lag while the phone was reinstalling all the apps. Working perfectly after it was done.

Thanks for this informations! Perhaps anyone can provide more details on what are updated what are improved in this update?

Windows Phone 8.1 Update Update

I have the Nokia 1520 with cyan update plus the dp for the first update. I never had an issue with this device love this window phone.

Downloaded and installed the update earlier tonight. No noticeable changes anywhere, but really does seem to be smoother/faster overall. No more little lag here and there when transitioning between apps and the start screen..

Does this update help battery at all to anyone??

My Lumia 930 after the GDR1 update, the three buttons are no light.

it seems to fix my performance of lumia 720.....which was lagging in start screen scrolling before this update

Finally, it doesn't take my 1520 five minutes to shut down.

i think with this we have Navigation Bar will auto hide and when swipe up from buttom its display on screen :D

some apps are still showing "installing" after 8hrs of update..it seems the video calling icon of "in call menu' has been changed..

On my 620 it says an update is ready to download......but it doesn't download its stuck at 0% and says again that an update is ready to download....any idea guys???

Those who still seem to suffer from start screen lag after this update can try doing a soft reset. It will lag initially again and after that should be smooth enough. At least, that's been my experience.

I feel my mobile is so fast :D

This update is VERY "buggy" & "glitchy"--for lack of better/tecnical terms. Wish I had not updated!

What about mic problem in Lumia 925? Any one reply...

After installing this update Skype left in Installing... state. Had to uninstall it and install again. Lumia 820.

I got an update here in Finland. After update Facebook and Sports Tracker didn't work anymore. I reinstall these and then works.

The folder lines are the color of the accent.

Anyone tell me how much space has your phone acquired for system storage?

Nice new update notification. But still a pain in the ass to install. First try. Random error. Second go. Electricity went out, so no WiFi. This times the charm!

After updating latest preview had an issue with call history. Missed call history option is not good

I just got an update, thought it was for Cyan until I see the update information. :P My co-workers' 920 just got and Windows 8.1 update (not a developer preview) this time and downloading, but in official listing of Nokia it states still "Under Testing" in the Philippines.

India - Lumia 820 here. Seeing heavy improvement is battery life. Enabling 3G would drain battery within 8 hrs, but today after the update I see a mere 5% drop in battery charge even after 3 hrs.

After this update, my Lumia 720 is quicker than previous one. Photos taken also are coming out to be of better quality...thanks WP...

I hope it fixes the battery drain I have been having

Well o have pfd installed or nothing new perhaps some kind of bugfix or something

If u get problems like the statusbar is transparent or something restart the phone

and of course HTC has yet to push out the firmware updates. i feel bad for anyone who bought the One M8 thinking the phone would still be supported next week.

Successfully installed on 820

Can't see any difference. Automatic time option is still not there.

ive had my 930 for 3 weeks and im not chancing installing this update. when will the official update be available?

After update skype working very fast resuming and starting is very fast

hi guys in the latest dev version a new feature is available in music. i.e recently played option

Is there any problem for apps on sd card after installing this 34 Mb update..?? Plz reply fast

Is there any problem for apps on SD card after installing this 34 Mb update...?? Plz reply fast

Ok guys try removing cortana app from home screen. On my lumia 630. I have removed that app and now there is no lagging. I have installed this new update. :)

Is there any problem for apps on SD card after installing this update of 34 Mb....

I've notice a one bar of consistent signal improvement. Navigating throughout my 1520 seems to respond faster. So far so good.

This update seems to help my 928 boot up faster, also use less battery: only 3% comparing with 6% before. Fixed lags when returning to Start screen from app. But accidentally sometimes my phone drains battery so fast ~10% @@. Don't know why.

My camera on 920 has stopped working since I updated the phone this morning. I don't know if it's the camera or my camera apps because I can't open ANY camera apps: Camera, Camera360, Nokia Camera... Someone help!

Lumia 1520 UK region. Realised I have Cortana after the update now! Haha having fun

I'm seeing Issues with the update.. My mobile network range is always showing me "No Network found" for the same provider who's network is full on a different phone. :(
I'm unable to make calls because of this.. No internet.. I dont know how am I suppose to rollback

feels faster when i go to start menu and rezoom an app it's faster then before
l625

The update contains stability improvements

STILL no Cyan update from Verizon on any Windows phone! Guess they were too excited about making sales on the new HTC One M8 for Windows. Glad to see HTC stick it to Verizon and take away their exclusivity deal as AT&T will be getting the HTC One M8 for Windows as well. How does it feel to get screwed Verizon!? Ha ha ha! Now where is the Cyan update for my Icon!?

After updating the battery life slightly improved, performance is improved, but no fix fo secondary mic problem in L925 ☹

After updating the battery life slightly improved, performance is improved, but no fix fo secondary mic problem in L925 ☹

My 520 CV India took 10 minutes to install the update. NO difference found at all. Even no speed difference found. Maybe this is just a gateway to the bitlocker fix.

just hoping it fixes my bluetooth... +L1020

The Nokia Software Recovery Tool is very helpful. I downgraded my phone so I could install Lumia Cyan in it. After I connected the phone to the PC, it downloaded the new version (about 1.4GB) and installed it automatically after downloading. When its done, I checked my phone and it is already Windows Phone 8.1 and with Lumia Cyan. I only need to sign in and download again the Preview for Developer, activate it then downloaded the Update 1 + lates update today. I finished the whole thing in less than 30 minutes. My phone is Lumia 920.

WE'RE GETTING THERE.....
....and it will be worth the wait. (after 30 minutes) still waiting...

Wow.... my phone seems to be running faster....

Still not yet found any practical improvement on this update.
Hopefully MS will improve more on the keyboard design and Chinese language input prediction.
Thanks.

Fix the PD cyan update, thanks.

I have no idea what has changed in this update, but I know that the following problems and shortcomings have again not been addressed : 1.The photos taken with Lumia cameras (I have 2 Lumia 925 phones) are not good anymore (not sharp enough + not luminous enough + yellowish tint). The photo quality degraded with firmware Amber (it was way better with the Portico firmware and it was never repaired afterwards). I would never buy a Nokia phone for that reason anymore. 2.The WiFi of the WP8.1 +Update 1+ Cyan is very weak: it only works when my phone is within 3 meters from my router. This was way better in WP8.0. 3.The clock of my 2 phones still loses about 10 seconds per day (even when set to automatic update with carrier). It looks like the carrier is sending a pulse correctly but that it is not treated by the OS immediately, hence a slowdown of several seconds per day.
The NTP feature of WP8.1 Update 1 does not work when a SIM card is in place. 4.The search button (right lower part of my screen) still reacts to a touch much to fast, I am always sent to bing/cortana because I touch that button unintentionally. 5.I still cannot print office files, pdf files, e-mails, etc to a WiFi printer from within WP. The annoyances above are the reason(s) why I would not buy MS/WP/Nokia phones anymore.

Good points but they have given us Apps Corner instead of anything useful I see. Oh and XBM, oh no didn't mean that last one.

Do you guys also experience lag and LiveTiles becoming transparent for a short while when scrolling with WP8.1 dev. preview? I still don't have Cyan (L920, Carrier unlocked, Europe) but I hope Cyan will fix that.

I haven't noticed anything yet. Most likely stability & security updates

And this update made my phone more laggy and less responsive.. What this update was supposed to do :/

Is there any changelog for this update. Did it yesterday but found noithing new, propably only bug fixes... :(

I think it's a minor update :????

I never uninstalled live lock screen, just lived with the 2 second delay when I unlocked my phone. I couldn't scroll my start screen down right away after unlocking. Now its more like .5 seconds, barely noticeable!

I'm wondering when I'm going to get the WP 8.1 update let alone update 1.

Feels faster.. And I noticed some things while reinstalling some apps from store... Hope you can help me figure them out.

Just updated. The notifications seem to load faster, folders opening/closing animations are faster, and when trying to close an app from the multi-tasking screen it is easier to drag the app screenshot down.

Stuck on checking for update. Anyone else?

There is a problem with one of the servers or your internet connection. :/

I can confirm - no more lags on the homescreen!!! After I go back to it from some app or whatever, it shows almost imediately w/o lag! I'm very satisfied :)) (Lumia 620)

What I've notice on this update is that it improved my XBOX MUSIC, before the update, it was buggy, it also lags and hang up when changing songs/shuffling music/playing next track, then after the dev update, it went from laggy to a smooth music player. I'm thankful that it improved my xbox music. I didn't notice anyy other improvements rather than that. Thanks by the way, I'm from Philippines :D

I'm not seeing it with my HTC 8X.

Start screen lag is gone after this update and is pretty bug free except for the fact that I CANNOT PLAY ANY FREAKING VIDEOS, AT ALL, WHATSOEVER!!

Live lock screen beta is not working properly after this upgradation . Lumia 625

Live lock screen beta performance is lessened after this update. L625

I don't know what this update brings, but I can confirm that even on the Lumia 520 browsing though the phone feels much much snappier. I'm getting short "trying to connect" messages when browsing in Internet Explorer, haven't noticed those before. The Music app loads MUCH faster than before, no lag when returning to the home screen or apps list... The animations lol either sped up or shortened, but maybe that's just me. However, the sound when I turn off the screen is still delayed by half a second (even though the screen does turn off immediately), I've had that issue ever since I installed the 8.1 Dev Preview. Has anyone else experienced this issue?

The camera option in Bing Translator has stopped working since this update. Anyone else experiencing this problem? I am still on a Pre-Cyan 920.

Guys plzz.... Help me my update downloading is not beginning its just showing 0% there is no fault in my Wi-Fi that is for sure plzzz... Help me out

My download is not beginning its just showing 0% plzz. Help me out

Whats new guys any news??!

How long is the instalation of the update? Mine start like 1 hour before and still have 0% complete :( (With the last update was the same thing)... Please reply me

This has fixed a problem that I had on my Lumia 1520 and Lumia 610 with the initial 8.1 Update 1 where if I had headphones attached, received a text, when audio begun playing again it would play out of the loudspeaker and headphones.

Just installed it now!Hope it fixes the lagging problem after the live folders update.

After using it for a day I can tell that GPRS connection works more stable than ever before on my L1020

Installed last night before going to bed - hope that my 920 will become stable again…

installed on L1320 - battery draining too fast even when it is kept idle. After update internet sharing not functional though PC shows connectivity. Wont install if sd card is in. Now using nokia software recovery to revert back to cyan

Greetings, Never had a lick of problems with previoius updates on my 925, but this one decreases my battery life by at least 1/2 (battery pro + reports 25% usage/hr when playing Zombie Defender), heats up the phone, and drops calls, and messes up messages!!!! It had no adverse effects on my 520!!!

I find this update is significantly increasing battery life again on my Lumia 1020, after it had been suffering lately.

Has anyone yet mentioned that it seems "faster" yet?

Lumia Icon (929) Update went without issue. Notable improvement over all.

Any info on bitlocker issue? WP central guys, any updates?

One change I noticed: Cortana now understands my Australian accent :)

Is it just me, or is there a high battery drain after the update?

Stupid...
With NO support on both HTC 8s & 8x...

Apparently I got my phone - Lumia 1520, bricked upon installation of this latest update. I cannot kick it. Volume up + power does not work. Any other combinations neither... No reactions - dead black screen. Nope, I haven't Bitlocker installed. I am upon travel and phone is dead. Fortunatelly I have another one in pocket. I can only hope I will be able to recover with Nokia recovery tool... Anyhow, after this experience I opt off preview...

My phone is dead. Nokia Software Recovery tool does not kick the recovery at all. Phone does not react in any kind of way, no keys combination, nothing... Anyone with ideas, which method to try yet?

mmm...i see some improvement in battery life..9gag used to drain my battery...well 9gag (rudys version) also got an update so not sure if app or this update

This update makes my lumia 520 more faster. :)

After this Update, Suddenly my headset right speakers are not working... :( Anyone with similar issue??

MS and Nokia need to fix the Overheating and Major battery drainage issue on L920 with this firmware update or the next one because i have had enough with this WP sh*t platform and L920 Sh***y device!!!
If this is not going to be fixed with cyan or the next update i will be forced from MS and Nokia unprofessional behavior on fixing major issues to to upgrade to an iphone 5s or maybe the iphone 6 if it will be released!
I have replaced 3 L920 so i dont thing the issue is hardware related!And i m waiting for a fix almost two years!!!

There was some blank screen issue off late on my Lumia 920. That seems to have been fixed, post this issue.

This update straight up broke my 820. about 30% of my apps are 'installing' and about 40% don't even start. After I tap it, it just closes instantly. It's been like that for two days already. Anyone know how to fix that?

Not sure if it was there before, but now when you add a new event to your calendar, under the heading "status", there are these options: free, tentative, busy, out of office. Is it new?

After the last update it seems that my battery drains too fast. Maybe it's my idea but I don't think so...

Hi, When will this update come to non Preview for Developer WP81. Regards

This update makes the notification center freezing..

I've got some type of bug after my update. With Skype. If someone calls me on Skype while the display is off it will not wake up. No buttons work or anything. Just rings forever till I do a power volume up reset. AT&T Lumia 1520

Still not upgraded yet :3

How can I get black or cyan update. Having amber and preview for developers? Thanks

Do you have a Nokia Windows Phone 8.x device? http://www.wpcentral.com/nokia-software-recovery-tool-available

my phone says its up to date..????? Ativ S Neo with 8.10.14147.180 thanks

nevermind, had to tap the preview app again and reload the agreement: dwld now: hope this fixes my MMS issue. ill let you know

ok. updated and kinda fix the MMS issue: before i had to enter the settings: now i dont. i can still send pics but i can not recieve them: no other issue so far that ive notice with the new update

Still not receiving this update on my Lumia 1020, Cyan, 8.1 Update 1.
Reinstalling and enabling Preview For Developers did not solve.
Could it be device (CV-DE) or region (NL) related?

Not sure if anyone commented on this already, but I noticed this installed (or updated?) a "Rate Us" function in Settings.

Updated both my Lumia 928 and Samsung ATIV SE. Lumia 928 appears to be working fine - smooth. No issues as of yet. Samsung - same bugs as before (reboots when I try to use the camera and screen freezes randomly forcing a hard reboot.) Sigh... was so hoping those would be corrected. Waiting on Samsung as usual. Should have bought the ICON or held out for the HTC One... The ATIV SE is worthless right now on 8.1 - Thankfully my Lumia 928 is working great with this update.

I see a small arrow next to the wifi/4g signal bars.. this is however when i try to upload data i guess?

<p>Microphone was sotp working after update. And also I cant connect to any PC. What Should I do?</p>

Hello, do you have anyone the bug like me? I have issue with hardware buttons light, because this is very bad behavior in windows phone 8.1 developer preview what i have installed (latest version of wp8.1 and fully updated). I have HTC X8 and in my region it's still unsuported format of the OS therefore i have the developers version... Please tell me someone who has the same model like me, do you have this behavior too?
This look like the buttons react to the lights, in system setting i try to working out but without final set up... I try to turn off the battery saver etc. Please help me

this update is showing problems on message writeing there is a problem in writing SMS htc's when i write Sms the keyboard stops typing BUT after i remove Keyboard suggestions it works fine so what is the problem in it