New video showcases the power of Windows 10 ARM on the Snapdragon 835
A new video from Qualcomm gives us a quick overview of all the benefits from Windows 10 running on a Snapdragon 835 processor.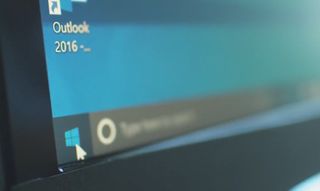 Qualcomm has today released a new video that gives us a quick overview of Windows 10 on ARM, showcasing programs like Microsoft Office running on a device powered by the Snapdragon 835. Qualcomm says the Snapdragon 835 will power a new generation of Windows 10 PCs starting this holiday.
The quick video overview shows us Word, PowerPoint and Excel working much like you'd expect on a PC, except this PC is powered by an ARM chip. The video also shows us a full HD movie playing super smooth in the Movies & TV app, highlighting gigabit LTE for super fast downloading.
HP, Lenovo and ASUS aim to release first Snapdragon 835 Windows 10 PCs
Qualcomm is calling these new Windows 10 devices powered by the Snapdragon 835 the "next generation of PCs", with ultrafast networking, fast wake and sleep, and super long battery life. We can't wait to see what kind of devices OEMs announce over the next few weeks and months leading into the fall.
Windows 10 on ARM will be launching with the Fall Creators Update in the fall of this year, where the first Snapdragon 835 powered Windows 10 devices are expected to go on sale. Are you looking forward to Windows 10 on ARM devices?
Zac Bowden is a Senior Editor at Windows Central. Bringing you exclusive coverage into the world of Windows 10 on PCs, tablets, phones, and more. Also an avid collector of rare Microsoft prototype devices! Keep in touch on Twitter: @zacbowden.
put it on a phone and i am sold

Just by reading Qualcomm's 835 specification page, these devices will be whatever you want to be. https://www.qualcomm.com/products/snapdragon/processors/835/

I'm more excited see Windows ARM on ultrabooks, laptops, and 2in1s than on Phones. These would be a great Chromebook competitor. Long battery life, gps, always on, instantgo, fast, thinner devices, fanless...

Wow... Office and a video file. That's incredible.

Ha, I see your not impressed but that's not surprising as the video didn't give much but "sizzler" vids never do. Anyway, I'm looking forward to the potential hardware form factors that this will generate.

Exactly! Just think of what they are doing with intel chips, but it likely will take MS to show them how it's done.

Oh, win32 programs running on arm... Not impressed? Go play with phone apps.

I didn't think Movies and TV was a Win32 app. But I stand corrected. In any case they showed us things on ARM that already are compatible with ARM. Now if they partnered up with Blizzard and had Starcraft Remastered showing on this THAT would be a cool demo. I'm not knocking the tech itself, just the mundane means of showcasing it.

Ya, they are showing things that are already there for ARM. If they showcase full photoshop editing or PC Games running, I will be more than impressed...

There from ARM? Nothing software-wise comes from arm.

I'm pretty sure he means that they already can be run on arm processors, and I'm pretty sure you knew that. He also didn't say "from" unless there was an edit.

I saw "from" on the notification... Which is what I responded through. :)

Aha, yeah, that happens to me sometimes too.

They showed that months ago -- using Snapdragon 810.

There's a demo where they show Windows10 ARM running full photoshop editing and PC Games running https://www.youtube.com/watch?v=PaSmZzo3Y_c

I get that Photoshop and Auto cad seem to be the go to software that people talk about running because they are industry standard packages, but in the real world 99% of Windows users will use email, spreadsheet and word processing software most of the time. So it makes sense to show people using then.

Why game on Arm, other than as a technology demonstrator?

That was just an example, but I mean show something that people haven't seen before. Actually something that would be really good to showcase is point of sale software. Showcase that on a smallish form factor device that doesn't cost an arm and a leg and you'll get a LOT of businesses on board. A lot of places use iPads for a portable point of sale, so stealing that market would be genius.

This advertisement is not targetting the normal consumers, they will have no idea of what Snapdragon is, and probably like you will not be impressed by the Word/Excel or the movie. Qualcomm is showing the prosumers the device running on their 835 with WoA can handle the full office apps (cross pasting works) without problem. The movie is to show the power of the gigabit LTE. They are showing a device with perks from both the PC and mobile world.

MS already showed us Photoshop on ARM PC
here you can see it https://www.youtube.com/watch?v=A_GlGglbu1U&t=2s

they already showed it doing photoshop and some video editing

https://youtu.be/A_GlGglbu1U

Full Photoshop was already shown running on windows on Arm already. It was also running really well. They cold booted the application just to show PhotoShop booting up and it was damn good for a Arm chip.

The previous video with Photoshop wasn't enough for you? *Edit* i guess i should've scrolled down further as many have mentioned this already.

which is what you want on a mobie device.

No, not at all. I want modern programs on my mobile device.

if you want modern programs on your mobile devices, THAT IS WHAT APPS ARE.....for being mobile...win32 is old technology, and they do not work well while mobile. simple. But then again, look who i am typing too.

That's what I said. Win32 on ARM is pointless to me. I have a device with more power than any arm-soc can provide today and modern works in continuum.

It'll be based on your needs. An arm powered device will most likely provide much better battery life along with a lower price point.

Yes, and when the performance tradeoff is not a problem and I can have 32gb of RAM in an ARM laptop I might consider that... But until then... AMD and Intel has me covered.

NO problem. again win32 on phone, being used mobile would be pointless.

No thanks. Modern apps are better fitted for different screen sizes.

The only screen you need while moble is the one in your hand. continuum is a hack.

Continuum gives me exactly what I need from a phone. It gives me my apps on a screen no matter what size.

You use your "phone" as a desktop then....nice! might as well just buy a desktop. Mobile phones are for being mobile, not tethered to a monitor. plus, continuum "APPS" do not do 1/4 of what you can do with IOS and Android apps.

I have a desktop and a laptop, but carrying my phone is a lot smoother. Why would I tether my phone? It just sits in my pocket.

Win32 apps ? that is huge... Now I can install Windows 7 :)

A full HD movie downloaded in seconds while on the go IS incredible.

True, although in this day and age where streaming is a thing it's kind of unnecessary. Downloading large files on the other hand, like sharing audio master files or raw photos/video would be amazing.

For my job I need win 32 apps, so this is why I havent purchased and won't purchase Windows 10S, Windows ARM is the future for Pro people like me

Windows 10s isnt x86 dependent. I'll be shocked if we didn't see it on arm!
I think windows 10s + woa + continuum is their mobile play, honestly.

"super long battery life".... I hope so.

We already know what to expect for battery life of Intel's mobile processors and Qualcomm's 835 crammed in to current phone's. So an 835 in larger form-factors, with larger batteries should be really impressive.

ehmm... Samsung S8 has S835 and it can hold charge for 1 or 2 workdays at best. Dont expect too much + the CPU itself .. if you push it too hard and play with it all day dont expect it to last for i dont know... 3 4 5 days... it wont. Doesnt matter how big batteries will be in it, it wont last

If it lasts a day full (18-20 hours), THAT'S AWESOME for 2017. Expect more improvement in the coming years. Also better battery technology.

While i love my Core M powered Surface Pro 4 but I'd be ecstatic if i got 2 full days of constant use out of it. Even you can't deny the fact that battery life will extend due to better efficiency and larger batteries.

Papple, what lines are you reading between now? Nobody suggested 3,4 or five days of battery life with heavy usage. I clearly stated, with current 835 devices we know what the baseline could be. AND yes, if you can add larger batteries to anything, you can get extended life too. If I hook it to my car battery... I could probably get a month.lol

Are you comparing a phone size battery to a laptop size battery?

This is massive. Give me this on a foldable phone. And ill go in day 1. Don't have to worry about support from developers. When its the most supported OS in the world.

but the win32 platform is not made to be mobile so doing things while mobile is not going to be any different than windows 10 mobile. So DOA!

I think you missed the word, "foldable."

This will boost the 2 in 1 market. I don't understand why some of you want desktop programs on your phone, some of them are terrible on a 10inch screen, a 5.5inch would be worthless for most of what I do on my desktop or laptop. Would need a stylus and a magnifying glass or a touch based interface like modern phone apps.

Two words for you to look up - Continuum and Cshell.

Ha ha, bingo and you wrapped up my comment in 2 words

Continuum as it is now is a joke the same joke as DAX is on Samsung so.. you are talking about alternative future which can happen but... as we know Lumia 950 didnt change the market. Everybody was like: all we need is a powerfull HW and the phones will sell itself.. it didnt happen

Not the same thing Pappale. This is the whole shebang.

Continuum run by a Windows 10 Pro or W10S machine (reverse Continuum but Continuum if that makes sense) would be so much more powerful! It'll be actual DESKTOP OS in your phone.

Manufacturers have tried to turn phones into a PC for years, there is little consumer interest. I personally don't want my phone with limited battery capacity to be my phone and computer, would need to replace it annually as the battery burns out. My S7 battery is already junk with about 500 charge cycles in 14 months due to regular screen casting and Hotspot usage. Still paying monthly on the phone and it needs a new battery.

There's no need for continuum with full Windows.

It's all about continuum am excited about and bet many are. Not separate mobile OS. Same win10 transforms UI seamlessly based on screens. So a mobile form factor, always connected, runs win32, long battery life, that can transform to fit any screen size I connect to.

It's a geek thing. Most if the people on this forum aren't students, or sales people it housewives. Who want affordable and reliable tech that will plod along doing the same old stuff for years and years. The like new and shiny and fancy. Ultra portable is the new big thing. They don't like to be reminded that most businessman would rather pack a second battery for their laptop than to pack a tablet with twice the battery power but half they keyboard comfort. Or that most IT departments don't have the budget to give everyone Surfaces.

Me, haha, i need all that ***** on a Mobile device and plug them in a bigger monitor when i need...

My thought is the Win32 programs would only work in Continuum. I agree, why would you want iTunes, Photoshop, etc on your smaller touch screen. It would be neat to see Win32 apps running on a mobile device even if they're only enabled while using Continuum.

Yes, connect to an external monitor via Continuum wirelessly or wired. I can already do that part with my 950XL.

Windows RT all over again

Can you explain this? Devices will be running full Windows 10, other than architecure how is it's fate and/or execution the same as RT?

They keep the name simple Windows running on arm chips will be very restricted like Rt, it's gonna have some big name desktop apps running on arm like back on Rt when they demonstrated full office on arm. Why won't they update the old Rt devices cause in theory it should run this Windows 10 on arm or cloud.

I'm having trouble understanding what you're trying to say. This version of Windows (to my understanding) has no restrictions, it's just FULL Windows 10 being emulated to run on ARM devices, meaning apps don't have to be developed for it, as they will pick up the same updates as any other PC. As for updating a Surface RT to run this, how capable do you think the processor is in the RT compared to an 835? Technology has come a long way since then.

Let's just wait and see cause Microsoft has let me down so many times im probably just frustrated.

It's time you moved to apple or android. They never disappoint. ;)

Ive been in every Microsoft mobile disappointment zune, Rt, mobile 5 , 6, 6.5, 7, 8, and soon lumia 950 10. At least Apple & Google is a bit less of a disappointment.

Exactly, i like to be disappointed...

Clueless? This is a full Windows 10. They already showed to run full Photoshop, Office and World of Tanks on it.

That's the point my lumia 2520 ran desktop office and it ran on arm snapdragon 800 processor. The IPad pro is still arm and runs a couple of x86 programs. Microsoft is calling it Windows 10 to avoid the Rt crap from last time. I hope I'm wrong cause I'm still interested in a "low cost" Windows tablet.

I thought it was the other way around. Microsoft hasn't done anything to Windows 10, it's the 835 that has the power to run it.

The former ARM devices are 4 years old and were designed to run a 32-bit OS. I'm not sure it would be beneficial to anyone moving forward to include unnecessary support for slower, legacy devices at the risk disappointment. I have a Surface RT tablet and a Lumia 1020, which also did not run 10 well and Microsoft has to draw a line in the sand somewhere.

The old RT devices are to weak to handle X86, Snapdragon 835 is significantly faster and actually has the performance to run windows. If you put X86 on an old surface RT it would be slow even compared to Atom.

Atom is not slow, by any means (at least Atoms from 2014-2016); I have 2 Windows tablets (one from 2014, the other from 2016), they both run Windows 10 very well, can handle watching movies (the 2016 one can handle 1080p x265 so it's great for a really low power PC). They both can play some Windows Store gaming, LOL or others low-requiring games and some emulators (i used to play PSP emulator on the older one). Atom CPUs are great, infact. Let's not compare these Atom (2014-2016) to older (2010-2011) Atom, they were slow and too energy-demanding for what they delivered.

I didn't know that RT was able to run full Photoshop.

Would have been nice to see the demo do something that Windows RT couldn't do, like run desktop software rather than something already on iOS/Android.

This is gonna be an IPad pro running Windows.

No, it's going to be another Windows 10 device doing what the competition still can't do. :P

The desktop version of office isn't on ios or android.

Damn, it can copy and paste stuff, how can an arm processor handle this kind of heavy work!!!!

Find a device now with an ARM processor that can copy an Excel sheet to another apps.

I use a bunch of Store apps and Chrome all day. I know it will run Chrome as-is, but has any word on an official Windows port to ARM?

No way google lift a finger to support a MS initiative, but if they don't have to do a full rewrite maybe they will throw them a bone since they support all versions of linux.

It might work as-is with their existing code base. I'll have to look into what libraries Microsoft is going to be supporting for desktop development. There was an unofficial port of Chrome to 64-bit before Google did it

Google and Microsoft don't have the best mobile relationship. Maybe if Windows 10S really takes off then they would be forced into porting their browser into the Windows Store. Google fought Microsoft on the great YouTube app they created because YouTube wasn't going to. They made it so difficult for Microsoft that MS decided to revert the YouTube "app" back to a mobile web link. Android has been the Windows of the mobile space for years, so when Windows wanted to be the Windows of the mobile space, Google saw a potential big compeditor. iOS has a good market share, but it wil always be limited by the fact that it only runs on Apple devices. Windows desktop and mobile are the most secure OS on the market, and Android is not very secure. Unfortunately Microsoft fumbled the Windows 8.1 and 10 mobile versions, so they're back to square one. Hopefully the rumored Surface phone will see a renewed interest from MS.

Why would you need a port when it'll run as-is?

Because the in-place emulation will be more resource intensive

Hm, if it's all too slow when emulated, there is no incentive to use it... What difference in performance do you expect?

As my earlier post said, because I wouldn't be buying it to just run 3264-bit apps. I will use it with UWP Store apps that are able to be compiled as ARM in the cloud. Also, if the Windows OS could be considered the main drain of power when using the device lightly, the entire OS complied as ARM will be very efficient

No available in my country?

good job MS, now bring win 10 to cars and smart tv too

We've been attaching Windows PC's to our televisions going on 20 years now and never limited to the apps/performance current "Smart Tv's" have to offer.

I think he's talking about an integrated unit. Kind of like an all in one but larger in size.

Windows used to be in Ford cars. They used Microsoft Sync to integrate with the car.

Exactly what I wanted: an even less powerful tier of PCs!

Dear Power User, you still have the option of buying Intel-based computers for your tasking computing needs - they're not going anywhere. As we all know though, most people never really need all that raw power under the hood, instead they can enjoy using their regular apps in cool form factors, with the benefit of some previously mobile-only features.

"instead they can enjoy using their regular apps" Sorry...are we still talking about Windows? By the way, if a core M3 powered machine already offers budious performance, these ARM machines will be an absolute mess.

Do you already have an arm powered device for comparisons? I'm perfectly happy with my Core M3 powered Surface Pro 4 and i'm definitely not a regular user.

M3 powered machine with gigabit LTE?

intel has a 32 core i9 for your hardcore master race.

Yeah, he needs the horsepower to troll.

Superlong battery life?? Come on. As far as I know, battery life cannot be improved without reduced performance. That's law of conservation of energy! And this is marketing.

Smaller SOC's that have everything built in (ie bluetooth, Wifi, etc) allows for larger batteries.

Integrated chips alone cause better battery life on top of what you mentioned.
It's like some people come here JUST to complain. I wish they would just do better if they could, instead

Looking forward to this a lot! Also wondering when WC will start telling people how to switch everything to Android or Apple shortly after

Ah1 The vaunted - and much hoped and prayed for - revolutionary Windows Phone cometh? Just, Satya, please make sure it also has a Lumia-level, world beating camera!

I think the world beating camera days are over!
Most newer devices have really good cameras and I like it. Takes one less consideration out when making a buying decision

Has anyone thought about how this affects Intel? Of course there will always be a place for x86 but ARM is truly encroaching on Intel's territory for the first time. I wonder if Intel is planning anything, like an ARM-based retaliation.

They tried with the atom processor, but stopped development all together.

You do know that they only cancelled the SoFia microarchitecture, which would be used for Smartphones-aimed Atom CPUs, not the Atom lineup itself, right?

Oh, thx, no I didn't. Thought it was all gone!

This makes sense of so mush. The 10s locked to the store. Mobile. Tablets. Great path ahead me thinks.

this is not W10S but W10A

Only interested in such on a Smartphone...

Plently of smartphones available or coming with the snapdragon 835. None comes with a dead OS though, so that might be a problem...

It's only dead if the phone doesn't boot... But i get your point

Crazy stupid question...do you need an Anti-virus with Windows 10 on ARM?

Not crazy or stupid. With my limited knowledge on how viruses actually work, it could be that the exploits used are still present in W10oA. Unless a virus requires binary changes, it could still do damage assuming all of the same underlying OS code is there. Of course, it is completely possible to write a virus built specifically for arm processors (android phones tend to be a target).

I'd argue that's a good question, actually. Do you mean specific anti-VIRUS? or malware, exploits, and the like...

Not the most impressive presentation I've seen. I need to know that it will run EVERYTHING I can run on an Intel-based tablet (I'm NOT interested at all in a Snapdragon powered tradtional PC). Guarantee that, and I'm sold on this for tablets.

I need this on a Netbook but I still dream that someday Windows ARM runs on a phone and it will be my daily driver

So much comment hype, I think the execution will be somewhat underwhelming for a lot of you...

If this device can offer the same level of performance as my Core M3 powered SP4 and provide better battery life, LTE, QI charging then i'll pick one up. Right now all we can do is think of the possibilities.

All I think is It can't do what my iphone and g-note does while mobile. thats what I want with a MOBILE device. Do what I can with my iphone and G-Note. Connecting to a monitor, etc has no use for a mobile device.

I cant wait. I am currently holding off to see the mobile PC's. Otherwise its surface pro or Asus.

It's nice to see Gavin Belson landed on his feet.

Surface Phone. Cough cough

So i'm playing with my surface phone and ... wait ! i should go to work! So i connect my phone to TV via HDMI or ... , Run photoshop and do my stuff :) That's cool! isn't it?

The video really didn't showcase anything. You couldn't really see the "power". It doesn't take a lot of horsepower for copy and paste or typing in Word. They didn't even show app launch times to see the power.

If they make one for the surface 4, I might be interested. All else is on microsoft now to get windows 10 ready and right for ARM. Windows 10 is still messy. I hope composable shell will fix a lot of perks of windows 10 for arm and that windows 10 on arm for mobile touch screen devices will see an improved tablet experience UI and optimized use of live tiles. That would give me a big smile.

It's why I am not buying replacement devices now, waiting for Windows an ARM all along. Except for going to buy an LG V20 to keep me going for the time being, while my 79 year old mother in law is going to enjoy my Lumia 1520 on Windows 10.

Arm and usb-c should be new standards for mobile devices...

There is a crazy dream I have where Microsoft reveals that the whole reason the S8 is in MS stores is really because they are working with Samsung to deploy WoA to them. I wish it was realistic.

There'll be no stopping the Windows 10 juggernaut folks!