No Motorola Q10 at CTIA, Hands on with the Q9c in Lime Green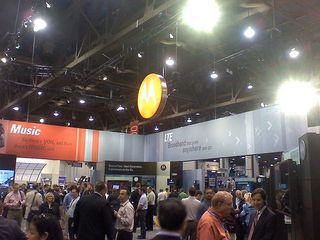 We snagged a few hands-on pics with the Lime Green Moto Q9c (Brushed metal, nice!) - expect those pics later today. The bad news from the Moto booth (as though they needed more) is that the Q10 we spied in a Moto promotional video is nowhere to be seen.
Looks like the Q9h is still the cream of the Moto GSM crop for the time being - the fact that Microsoft confirmed that it would get a Windows Mobile 6.1 update helps, too.
Update: Those promised hands-on pics of the Q9c in Lime Green:
Windows Central Newsletter
Get the best of Windows Central in your inbox, every day!