Nokia dual-SIM 'Moneypenny' Windows Phone currently being tested in India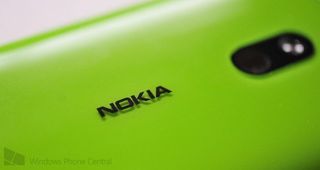 The unannounced Nokia device, codenamed "Moneypenny" is making the headlines again. Now the mysterious dual-SIM Windows Phone has been spotted in India for testing and evaluation. If you're not familiar with the codename, this is rumoured to be Nokia's first attempt at a dual-SIM Windows Phone.
Zuaba notes the product code RM-977 alongside an estimated price of $130 (after conversion), so we should be looking at yet another low-end Windows Phone to hop on to the success trail of the Lumia 520. While the final retail price may be higher than what's stated in the shipping document, we can't imagine the Finnish manufacturer increasing the price substantially.
Moneypenny shipments in India
What's interesting to note from the information above is how there are two variants of the device, both single and dual-SIM. The screen size is reported at 4.5-inches, just shy of the monster that is the Lumia 625. There are still details that require confirmation surrounding Windows Phone 8.1, as well as what will be the final specifications for the RM-977.
However, what we can do is expect to see the Windows Phone be announced at the upcoming Mobile World Congress 2014 convention. Should we see the Nokia Lumia Windows Phone released with support for dual-SIM configurations, this would be a massive step forward for Microsoft's platform. There are numerous instances where multiple SIM cards are handy and Moneypenny will look to plug this gaping whole.
Are you in need for a dual-SIM device?
Windows Central Newsletter
Get the best of Windows Central in in your inbox, every day!
Rich Edmonds was formerly a Senior Editor of PC hardware at Windows Central, covering everything related to PC components and NAS. He's been involved in technology for more than a decade and knows a thing or two about the magic inside a PC chassis. You can follow him on Twitter at @RichEdmonds.
I still wish Nokia made phones separately, one can dream

knock, knock, knock ... penny... knock, knock, knock.... penny... knock, knock, knock....moneypenny

Lol big bang theory's awesome

hahaha GANG BANG "PRACTICAL" :D

Wasn't it supposed to be the high end Windows Phone 8.1 ? EDIT: nope that was Goldfinger !

You want to make me feel disapointed cause i have bought 520? Yeah right

You said gaping hole, which started to make me chuckle. But then I noticed you spelled it whole. Joke's over.

I live on the Isle of Man, where the UK operators don't cover - so we have Manx Telecom and Sure (a branch of Cable & Wireless). But of course, they con't cover anywhere in the UK. Given how often I travel back to the UK for various reasons, I'm always carrying two phones with me. A top-end dual SIM phone would be the bee's knees for me.

Unfortunately the market for dual sim + high end is very small, as often poorer nations demand the dual sim phones. There are a few high end android devices with this functionality, but we may be waiting a while for a dual sim high end wp8 device.

I love the Isle of Man TT!! Very brave men indeed!

I too live on the isle of man, its a great place with a fascinating history and as Chris says just two telecoms providers through whom roaming can be quite expensive. My ideal phone would be dual sim, with sd expansion, all the lovely features of the 929, in a similar form factor, i currently have a 920 which has provided me with some stunning footage of the TT which thunders past my house. If you haven't been to the Isle of Man, stick it on your bucket list, you wont be disappointed

4.5 inch display for $130??!! I can vouch for this one!

Price in these docs will be different from retail prices.
Note 3 was shown at Rs 30k but actual retail price is Rs 50k

Nokia is growing.make exclusively wp app to beat the lagdroid

Hope to see soon, really wanting sual sim

Screen 4.5 inch $ 130.? definitely worse than lumia 520
:-(

Why use 620 for this... Its an awesome phone .... Not a cheapo ...use the 520 for it.... Even in the past all cheap dual sim rumours are filled with this phone's pic... Its a great phone all high end features at best price possible.... Why why why !

I'm gonna miss Nokia. I'm quite fond of the Lumia line ups. 1520 and the 2520 are beautiful pieces of hardware. These may be my last Nokia devices. :-(. I've owned so many Nokia devices I can't even remember them all.

Unfortunatly, dual SIM phones are usually low end devices. I wish there were dual SIM flagship devices!

Yes i AM, especially in Brazil where the carriers rip us of anyway they can. And having two phones just takes up too much space in the pocket.

Evleaks has posted a pic too.
it has look similar to Asha series lets hope it is wp8.1 device not a Asha phone

So if money pennys low end guessing gold fingers high end maybe?

The highest one will be Doctor No.....

Reports out that Zuaba.com also leaked/ confirmed the Nokia 2020 tablet/ 8.3" inch tablet - Nokia Illusionist(?)

Why haven't you used the Evleaks photo on twitter? You have to scroll down a bit, but why don't you use it? Evleaks are VERY trustworthy!

For the last couple of months I been tryig to get my hands on a dual sim windows phone. I seen many sites that claim they are selling a dual sim windows phone liek this one: http://www.shopclues.com/lumia-610-3.7-touch-screen-dual-simdual-cam1-gift.html?utm_source=markgroup However I want to wait until nokia says something officialy before I buy. Why do I need a dual sim phone? I have both at&t and t-mobile as carriers with two family plans.We travel alot to mexico and At&t covers us down there for calls but no data or txt (well at least not uncluded in price). Then t-mobile gives us data and txt and is cheaper than at&t overall. So yes I want a dual sim windows phone. Right now I am using an asha that works great however it's not good enogh to leave my smartphone @ home.

Put it right next to the Microsoft store in the Mall of America and I'd never leave.

Can you imagine in the future going to the mall and seeing a Lumia store.. A store where you will have a vast selection of Lumia phones, tablets, all in ones, watches, and accessories.. There will be Lumia clock radios with wireless charging built in, Lumia smart home systems, Lumia TV systems, and so on... I'm imagining in the future that Lumia will be a brand name like Samsung, Sony, or LG...
Its all about what MS decides to do at this point, and it seems as though MS is very interested in being a devices company.

Ummm... yeah. They'll be called Microsoft stores.

Lol. I know.. But, it's fun to dream, Mr. Kill my dreams pantsy poo❕

Nokia is on fire!First 2520 and 1520 as well as Nokia Asha 503 and now 2020 and this one!!!Rock and Roll Nokia!!!

Low end!!! I was day dreaming that would be Lumia 725 or some 720+ :/

a 4.5 inch phone for $130?? wow!
Windows Central Newsletter
Thank you for signing up to Windows Central. You will receive a verification email shortly.
There was a problem. Please refresh the page and try again.