Nokia to make Windows Phone 7 the main focus of new devices in North America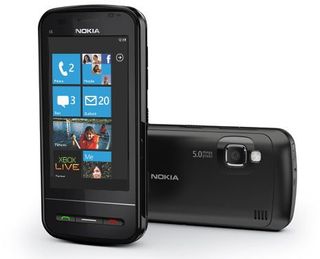 In a big gamble by the Symbian-based smartphone giant of the world, Nokia is planning on making some pretty amazing changes in their emerging US market in the near future. According to an interview with AllThingsD, Nokia's plan is to shift all interest in the US and Canada from manufacturing and selling their current lower-end devices and feature phones, to creating a market that revolves around all things Windows Phone 7 and the accessories that go with it.
It's all done in an attempt to restructure the major brand over the next several years to become a superior manufacturer of Windows Phone 7 devices, and from the words of a Nokia spokesperson, it sounds like it'll be one of the final shots the company will have at regaining some footing in the US (and later the world). "The reality is if we are not successful with Windows Phone, it doesn't matter what we do (elsewhere)."
We've already seen some of the work that Nokia has been doing with WP7 devices in their upcoming (and yet to be announced) "Sea Ray" line, but it looks like we'll soon be hearing a lot more as Nokia is also preparing a marketing blitz to announce upcoming launches. With the largest marketing budget that the company has invested to date, they're looking to rebrand themselves as leaders of not just WP7 devices, but smartphones as a whole.
Of course, Nokia won't be ignoring where most non-smartphone users come from, and rumor has it that WP7 "Tango" is being released with Nokia's low-end smartphone consumers in mind. At ZDnet there is some well-founded speculation on the partnership between Nokia and Microsoft in making these new devices. If Nokia can win over the masses of low-end smartphone owners with a less expensive WP7 device, Microsoft wins too - as writer Mary Jo Foley puts it, "Tango is "all about Nokia" and focused on hitting the lower-price point for Windows Phones that Microsoft and Nokia execs have been promising." This makes sense too since, for the most part, the vastly un-penetrated non-smartphone market is just waiting for cheaper prices to arrive for these mobile computers.
The changes will also include moving their sales force to Sunnyvale, California; which is much closer to the Microsoft Research Campus in Mountain View than their previous locations on the East Coast of North America, but that won't be finished until early next year. For now, get ready to hear more news from Nokia's North American branches. It looks like they'll be bringing us something big to talk about in the near future.
Source: AllThingsD and ZDNet; Via: Engadget
Get the Windows Central Newsletter
All the latest news, reviews, and guides for Windows and Xbox diehards.