Nokia reportedly will sell HERE Maps division to Audi, BMW and Daimler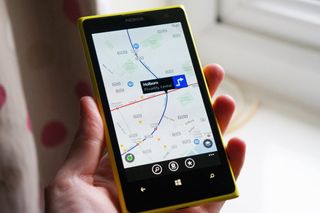 Nokia's quest to sell off its HERE Maps division may have come to an end. A new report claims that the company is close to signing off on a deal that will sell the maps division to German-based car makers Audi, BMW and Daimler for over $2.71 billion.
Nokia put its HERE maps business on the block earlier this year, and it attracted a number of suitors. However, it was the trio of German car companies that apparently had the best offer, according to The Wall Street Journal:
Source: Wall Street Journal
Hmm I thought they would get a lot more than that.

It's enough for a full map service.

I think that's overpriced. Microsoft got Mojang at $2.5 billion and that's worth way more than HERE.

Map services by HERE > crap games like Minecraft

How can it be crap game if it can bring more revenue than HERE map?

Ok well how are you measuing quality between the two. I haven't played Minecraft in a while, but I don't remember any game breaking bugs in it, how ever I have had Here miss streets.

Varies between person. I found Minecraft to be very boring. HERE Maps has failed me, but were I to go out and need GPS mapping today, I'd still use it. Were I bored and wanting to play a game right now, Minecraft wouldn't make the top-100 list of games I'd fire up. It's a useless game, to me.

That is true. However the one does not exclude the other either.

Wait 'till hololen comes out with minecraft, many people will be drooling at the crap game ;) ...

Minecraft cannot be compared with map data for car navigation systems. On one side - spare time filler - on the other - software and data important for industries and everyday life.

For you it may be crap, but for others it's not. When you look at the popularity of Minecraft it apparently appeals to a big audience.

Microsoft should've bought "Here"

I agree, Microsoft should've bought it. Now what's going to happen to maps? I for one prefer them over any other map service.

What we want is something like Here or better than that and I believe Bing maps can do that. It is lot better on WM10.

If MS could improve it with offline downloads, full traffic reports, voice nav, and other things, it would be great. Its still barebones for 8.1 though.

A game worth more than a company that collects mapping data for thousands of roads in countries all over the world and updates them year after year? Nokia did overpay for Navteq when they bought them but there's no way Minecraft is worth $2.5 billion and definitely not worth more than HERE.

It's worth more because its waaaaaaaaaaaaaYYYYY more popular.

The irony of today's world - forget intrinsic value, it's popularity and hype that counts, and especially anything related to social networks...

Basically how IPOs and stock prices work.

If you saw the incredible amount of time younger kids and teens are still putting into Minecraft, you would see the value more clearly. They absolutely are getting value out of the game and don't look to be getting tired of it anytime soon.

Here losses millions every quarter. Minecraft has >60M paying customers and generates 200M a quarter in profit. Here has no profit and will never have any profits. Massive selling AAA game franchises like Batman, Elderscrolls, Minecarft, Assasins creed, The sims, Diablo, Warcraft, Halo, Battlefield & Call of duty are all worth more than Here maps, because they generage billions in actual sales.

Well said. Either way glad it's gone hopefully to a good new home. My s class coupe could do well with here.

Audi owner here. I would say be prepared to pay even more for map updates. Currently, Audi charges 350 per update and it HAS to be done at the dealership. Gone are the days of just buying an updated DVD and popping it in. Technically, they have fewer things to worry about from an inventory standpoint and yet the map updates went up in price with the move to the software update model. I do not trust the germans with anything except engineering. When it comes to overcharging, they are very good at it.

HERE isn't the most watched IP in YouTube history, garnering 3.9 billion views per month, every month. Ten thousand people didn't buy tickets to attend HEREcon, setting a world record. No one is making a Hollywood movie about HERE or spinoff videogames. There are no HERE Legos or other licensed toys on store shelves. HERE books don't dominate the best-seller lists. HERE costumes don't annualy top the list of top Halloween outfits. No one has purchased 75 million copies of HERE. Not only is Minecraft worth more than HERE, but it's worth way more than $2.5 billion. It'll go down in history as Microsoft's greatest acquisition. Meanwhile. HERE won't even be around a decade from now.

It would be incredibly weird if a mapping service did inspire those things. I fail to see the point. Sure, Minecraft is important, I get it. HERE has a different value and it is mostly based on what Nokia has spent there or what a private company would pay to create a service like HERE. Regardless, mapping is very different than games. I really don't see the point of comparing either and then defending it. I enjoy HERE. It's not quite as good as Google for local searches but on Windows, it works great. The transit and offline features work better than Google's as well so I will miss it were it to be killed for Windows tomorrow. Hopefully that doesn't happen. Glad Microsoft has something more permanent in line to replace it too.

The point is pretty clear: Minecraft is worth more than HERE. HERE is vastly superior to Google Maps.

HERE is NOT vastly superior to Google Maps. HERE's routing, and on-the-fly rerouting, sucks.

Privacy issues alone make it superior. Google cannot be trusted. That said, the HERE Transit app is definitely superior to Google Maps in my metro area.

Why on earth would you watch HERE on YouTube? That's the dumbest thing I've read today.

Sooner or later mojang's 15mins. of fame will be up just like some of the fb game dev companies that have since seen declined interest

Sounds like the best option for them.

I did not see this coming... but, it makes sense.

What does this mean for Bing and Here Drive? Will we still have first class maps and sat nav? Will they still be free? Here maps are always in date, unlike google maps which are yeeeeaaarrrsss out dated!

Bing have their own map services. It has a lot of potential for Microsoft.

No they don't. It relies on Here. Without it there is no Bing Maps.

It doesn't "rely" on Here. It uses some of it's data.

Microsoft has been collecting mapping data for a VERY long time. Who remembers Street and Trips with the USB GPS receiver?

I had that and bought Auto Route also. Got around Europe one summer with it!

There is a Windows phone Map app that is the default for non-Lumia devices. However, most Windows phones are Lumia devices with Here apps pre-installed. Open the People app and tap on an address to view it in the stock Map app. Selecting the voice navigation will open Here Drive+. Here apps and the Map app use the offline maps you download through the phone's settings, so it isn't tied to Here apps if they happen to leave the Windows platform. I prefer the Here Maps and Drive+ interface over the stock Map app. I don't see the Here apps being pulled from the Windows ecosystem since they know there is a strong user base, and it is now available on iOS and Android. I believe Microsoft has been working on a Bing Maps app as a replacement for the stock Map app that will be more like the Here apps. I think Windows Central wrote an article about it, but I'm not sure.

I'm pretty sure Microsoft had an agreement in place to license Here. Whoever buys Here, will have to honor that agreement till it expires. I doubt that the automakers will not renew the agreement after it expires. They have no grudge against microsoft, like google does.

I think there is a 3 or 4 year agreement, and I believe Microsoft is working on a Bing Maps app so they don't have to rely on Here apps as much. Bing Maps can't be any worse than the stock Map app.

I think there is 10 years agreement.

Google maps years out dated? Funny.

My street has existed for 6-7 years, it's not recognized by Google, Here and Bing, both see it and have a street view of it.

I'm not saying that all services don't have their errors, but I have had Google Maps give me multiple completely incorrect locations. Even using my home address shows the entire wrong side of the half circle drive I live on. I've found many a tow truck driver and service repairman sitting on the wrong side of the drive staring at their GPS units. Bing, Here, MapQuest and even the much abhorred Apple map services all have it correct. But, that's probably none of my business...

I could be wrong but I'm guessing your not in the US. I've heard Here is much more up to date in Europe but in the US Google is much more up to date. Here still recommends taking a major interstate that has been closed for months due to a massive rockslide they are clearing saying there are no delays whereas Google knows it is closed.

For me HERE is way more helpful than Google. I use it in New York City and Long Island. I've used it elsewhere in the US with no problems. Meanwhile my dads android misses traffic and isn't great with side streets while HERE is very good with both for me.

Really? I've found HERE to be terrible in New York City and on Long Island. And God forbid if you know a shortcut or other route to your destination, it'll hang the HERE app, while it stubbornly tries to get you back on its original route.

It's probably your phone and not the app.

What ever Bing uses, I have find it to be more out of date than Google for aerial shots. Search for World Trade Center map in NYC city. The Bing aerial map is from before the One World Trade building even began contruction. That was over 9 years ago! If you zoom in, the photos are a little more current, but not much. On Google, the aerial seems to be within the last year. Sad, but I go to Google if I am interested in the latest aerial shots.

Do all 3 have the same parent company?

Daimler: Chrysler, Mercedes, Smart, etc
BMW: Mini, Rolls Royce
Volkswagen: Audi, Porsche, Bugatti, Ducati, etc

Daimler is a pile of shit.

Correct, which is why I laugh when people eBray about how awesome their new Jeep is. It might be awesome now, but it won't last through your loan....

I beg to differ there Steven I bought my Jeep Grand Cherokee in '99 (4.7L) and its still running strong after 249,000 + miles. No major drive line problems either Just routine maintenence and upkeep. About 50/50 road versus off road miles and useage.

FYI Daimler doesn't own Jeep, Fiat does.

Of course, and I take it you have done an extensive amount of research to support that statement? Also, Chrysler merged with FIAT to create FCA after the financial crisis. Daimler hasn't owned it for the last 10 years.

Well i just checked the full list for VAG: VW, Audi, Lamborghini, Porsche, Bentley, Bugatti, Skoda, Seat, Man, Scania, Neoplan and Ducati... my my

You do realize chrysler is not owned by Daimler they are owned by the Italian company Fiat Posted via the Windows Central App for Android

And Audi owns Skoda and Lamborghini and others.

Not Audi own Lamborghini, Volkswagen does, VW owns Audi too..and many more

Technically, Audi owns Lamborghini and Lamborghini owns Ducati. Essentially, VW owns them all. It's a confusing map of ownership based on what made sense financially at the time. VW will be simplifying it soon - they're splitting them up in 4 divisions - into mainstream cars, mainstream luxury, supercars and commercial.

Actually Aman2901 is right, Audi own Lamborghini, VW own Skoda however...

Chrysler is owned by Fiat.

Advance technologies and Networking.

Licencing the name to iPad knockoffs?

Their name on my Lumia 1020 and 1520

There goes windows phone support

That's never going to happen, WP is probably the only os that uses HERE maps! why would they drop support?

I think it is even on droids and iOS. And working way better.

It's the same, but it is on Android for sure. I'm using it instead of Google Maps....

Yes, it's there. How many users actually use it? I bet most users stick with the default mapping solution on each platform, even if IOS' solution sucks.

I use it on iphone. WP version way better and smooth. I use a lot and stopped using my car nav. HERE is updated and very accurate for me in Dubai.

Facebook uses HERE maps. HERE maps are available on Android and iOS and it's better than both Apple and Google Maps. Believe me, they don't need WP to survive. Actually, if they needed WP to survive, they'd be dying along with WP.

Well we lost here transit and city lens amogst others, so why not full here support.

It's not needed any more, is it?

HERE Maps? HERE Drive? The best map/sat nav apps I have ever used! Plus the service is free.

Audi, BMW and Daimler are not google

HERE transit is already gone, drive and maps will follow soon.. I really liked Here Transit, it was a great app which worked very well for me.. Things are getting thin for Windows, Microsoft needs to step up and quick as they're losing the mobile war.. fast

How do you mean it's gone? It's still on the Windows Phone Store in the UK so it hasn't gone.

HERE Transit still available on my USA view of the Store as well as the other HERE stuff.

I have Here Transit on the windows mobile preview.

I never used it, because it did not work at all for me. It is now integrated into the normal here maps however

You talking about Livesight and not Transit. Livesight was integrated with Here maps and ready was separate.

Moovit is twice the app HERE Transit was. In New York City and Long Island, it never had the correct times, or even the right stations, for the subways or the LIRR.

BMW is a Windows Phone consumer

More a "Nokia costumer". They have a long-term contract with Nokia for some of the phones. Staff was using Symbian smartphones until 2014 and BMW replaced them with Nokia Lumias.

Yes they are, MS has made huge inroads in Europe. Which is why I wish they would put there focus here and not on the US.

Well, if they must sell then this. This will keep the great maps in business and available for phones and cars.

Sometimes I feel how good it'd have been if Nokia had not chosen this path to the dark side

Ya right. They would plunge their market share further.

Rumors nothing else. If exact details like these would have leaked then Nokia would be required to confirm them. They have not so lets see what the price will be in the end.

How is their stock not going up with this news?

Because the deal was already priced in. The network equipment/services business is incredibly competitive, requiring a ton of investment for little returns. And then they have a big IP portfolio to license out. Not exactly the makings of a massively successful business. It will likely plod along, but I don't expect, and apparently neither does the rest of the market, major things coming out of Nokia anytime soon. That said, I hope I'm wrong. Nokia has been many things during its existence, all kinds of industries. So let's see what they can do now that've freed themselves from the shackles of the profitless mobile and maps businesses.

And Microsoft did not buy HERE Maps why exactly? Even if just to take it out of the market and have one less competitor against Bing Maps.

Bing maps uses HERE maps for the most part. They would have just brought it in-house by buying it and the tradeoff probably wouldn't have been worth it.

Because Microsoft is a software company, not a mapping company. I thought Nadella had made that abundantly clear these last months?

To my understanding, Microsoft wanted to purchase HERE, along with the Devices division. But, Nokia wanted more than Microsoft was willing to pay, at the time.

Cheaper to license the mapping data than to buy and operate Here maps.

They probably should've bought it as a defensive move like they did when they bought the hardware division. I believe WC wrote an article that said MS is working on a more robust Bing Maps app so they can rely less on Here apps.

Well on the preview you can tell they are sourcing data from more agencies. Also you can load corrections into Bing Maps

Well, if they retain theit autonomy, it doesn't really make a difference. They'll potentially have more resources as well, which is good in the long run. Plus it makes it easier to develop built in navigation systems for said companies (and I assume to those who buy stakes later on, as well)

Isn't here already used by most car nav systems?

If those 2.7 billion are right, we may not be seeing a FULL sale but only a partial sale. It's worth to keep that in mind. At any rate, if they sell, thank God it's to the car makers. It means that my cars will start all having HERE maps too since I'm smart enough to only buy German cars ;D By the way, Audi isn't a company. The Audi brand belongs to the Volkswagen Group ;)

Correct, Audi is part of Volkswagen A.G.

Smart enough to only buy German cars? There are plenty of German cars that suck, and plenty of non-German cars that are amazing. I'd say it's more like you're just as much a fanboy of certain cars as you are of Nokia.

Most German cars are great, but recent Volkwagons have had a spotty after sales reliability record. I know a couple of VW Passat owners who always grouse about another week that their car is in the shop yet again. The most rock solid cars I've ever encountered were Japanese: Honda/Toyota/Nissan. Say what you will about the driving experience, but those things last forever.

Yeah, my first thought was that this should mean that BMW, Audi, and VW's cars should have much improved built-in GPS systems in their cars for the foreseeable future, which just increased my incentive to buy (particularly a BMW).

I'm an affraid user. I loved here maps and all its apps, they are super good in Chile even in rural areas. I'm afraid to lose here maps in my 930 and also affraid of not having it anymore in future windows phones, since I love them

You are right, everything is today being developed for Android and iOS. Windows phone has nothing special except Cortana, but that is no longer special. Microsoft killed Nokia and preparing to kill Windows phone itself.

Bing uses HERE services for their maps, I doubt they will be left in the dark, Bing is Microsoft, therefor we will not lose support on WP (hopefully)

No matter they may change it to google maps, which is better than bing..

Tough chance getting Google to allow that. Remember the jerks they were in the whole YouTube argument - Microsoft practically offered them another plaform for free, and they went out of their way to not have an official YouTube app on Windows Phone.

Uhmm ... where did you get the idea that Cortana was sooooo special?

Nokia killed Nokia. Were it not for the sale of the mobile business to Microsoft, Nokia would be continuing to mount losses. Nokia's mobile platform was a sinking ship long before Microsoft entered the picture. Nokia was very successful with phones for quite a while, but they failed to keep up with the market.

Why do you stressing so much for a f*cking phone? Just use it.
I can assure you will not die just because Here was bought by German car makers.
Just use it.

I think Nokia should sell everything. I never saw this type of downfall of any company which was undoubtedly a leading brand...

Yea well BlackBerry is still around so what is your point?

It is true but like nokia, which was creating innovation in mobile technology i have not seen. Nokia ruled over a number of years in the phone market....

Nokia, killed by the Trojan and Windows Phone

Nokia was killed by Nokia itself. Time to start accepting it.

First windows phone was not from nokia. Samsung produced windows phone and left it, but nokia was continue because of its CEO who was a Microsoft agent.

Nokia had a board of directors and they signed of on the Microsoft deal. Microsoft was the only company willing to help them transition their phones. They approached Google first and google wasn't interested in helping them. They didn't need Nokia. Nokia was bleeding money way before they went to windows phone. They needed about a year after they signed to agreement to make the first windows phone. That would have been the same case if they went android. If they went with android, Symbian would have been just as much a burning platform. Nokia's manufacturing cost structure was way too high. Do you really think that Nokia would have stood a chance trying to market their phones against samsung? They didn't have the capital to go head to head with the other android OEMs. Microsoft's cash infusion was the only thing keeping Nokia afloat.

Nokia's pretty much alive. Time to start accepting it ;)

Nope, Nokia was killed by Elop

I agree, now Nokia is looking for the partner to jump in the market. Lets see how much will it success. It may take a longer to make its position in market as people have lost faith in Nokia. So first of all nokia must assure their costumers. After this deal with Microsoft, I am curious about the Lumia name.. Will Nokia once again manufacture phones with the same name and OS. Does anybody have any idea??

Nokia was killed by its own blindness of the changing market and stubborness to evolve. Even after the first iPhone was introduced, their response was the miserable N97 failure. They hung onto Symbian way past its sell-by date, and it took down the company.

Here maps was a life saver when traveling in europe last year with no data. Venice, Rome, and France, can get lost and find my way back via streets or bus.

Now where the hell does this put HERE Maps on Windows Phone ??

They will continue licensing the map data except it will be from the auto makers instead of Nokia.

Don't you mean car-makers?

No because they don't just make cars....

Here maps/drive is great. Easily the best out there and the offline feature is a selling point. It's actually one of the few things that seems to impress my Apple owning family members. So, my question is this, if we lose Here apps, will Bing whatever be a worthy alternative? Also, will there be the offline option like we have with Here? I really don't want to lose the features and quality of the Here apps, if we do U sure hope MS can step up their game in this area.

The current maps app in windows 10 mobile as well as desktop has offline option...you can download maps you want...since it uses the same map data...its pretty much like Here...so yes...there's an alternative

And it will hopefully have new features added. Live traffic redirection and way points maybe. Here drive hasn't had any new features for 18 months at least on windows Phone. I tried for the first time at the weekend, it worked just as good as here drive. On windows 10 mobile, Here transit will be the only here app that I use and maybe my commute. Though without Cortana in Australia I think there are no favourite syncing between mobile and desktop in the maps. Perhaps I'm wrong?

You can search in stock maps on WM10 as well in Here drive while navigation for a destination and don't require to have offline maps download. Just click when it's says search offline. It will get you the directions without the maps downloaded. I don't know if it works with every places but it has worked for me all the time when there is no data pack or at no network coverage area.

It is nokia which gave a recognition to windows phone, and here is one of the leadind apps of windows phone platform.

HERE Transit is superb--at least in the city I live in.

It is great in Australia too, if it had Live updates then I would use it everyday. It is good for trying to find out how to get somewhere you don't know. Always save my hotel in it and pin to the start screen when I travel.

They are mad just selling all good services !!

atleast its good to know ,that they are selling it to those great companies... i love AUDI :)

MS is stupid for not buying this.

I don't think so. I guess operating a mapping service is damn expensive and it is way cheaper to just license the data

In the US, is there any mapping solution that you trust more than Google Maps? Business info, up-to-date road status and pending map changes.

"Google" and "trust" words do not agree very much in the same sentence...

At least where I live, almost every business that provides directions to its location on its website uses Google Maps. Posted via the Windows Central App for Android

You're right. I've found HERE Maps info in the NY-NJ region to often be way out of date, and their navigation and routing in HERE Drive is less than impressive.

They finally can start producing fishing boots again now ;)

I read that as flashing boobs at first

The internet has ruined you :D

Next news. Microsoft isn't going to be happy with the deal they get for maps after a buyout and either bring mapping back in house as a poor substitute or drop mapping support from Windows Phone and try to leave it up to developers.

My BMW already uses Here maps.....on my lumia 930 weeehheee!!!.
Sorry was funny when I started typing this now it seems a bit rubbisher

I'm glad its gone to those manufacturers... Hopefully it should stay free and be updated constantly as they wouldn't want to be running old maps on premium vehicles. Well done Nokia.

And I would love to buy an Audi or beamer

Audi died for me as I've heard they are using android for their software. I don't trust them to make android run efficient. I can only imagine it lagging all over the place ...

I can't imagine its any worse than the built in crapware

Awesome news. That should kick google out of my Audi.

And then you will regret it because here maps just doesn't have as much data as google

Depends where you are from

Nokia better continue its network business instead of planning to return smart phone market. They have no advantage now in making phones.

Nokia better continue its network business instead of planning to return smart phone market. They have no advantage now in making phones.

Why not just wait what they have to offer in one week?

Google doesn't even want here maps. I guess that's sufficient to tell how bad here maps is.

Why would they want it? Proves nothing.

Google doesn't want here because it would be pointless for them to have 2 mapping division. HERE is much better than Google maps anyway. At least in Europe it is, plus it is used in the vast majority of cars today.

Come on Microsoft, make you move....

They already have and it's a better navigation solution in Bing Maps.

As long as it remains free and up to date, I don't mind them selling it. I hope they don't start charging for subscriptions and stuff.

And it simply means it will be discontinued for existing mobile phones... And rebuilt for car navigation purposes only

Hope so the bmw, Audi will make the HERE maps better... HERE maps is the worst navigation, no details does not track the vehicle accurately, does nothing useful, it was a stupid app and still it is.. Lets see wat update will go through when it is in the hands of bmw and Audi...

So if car manufacturers are buying it to power their inbuilt sat nav, how long before the free mobile versions are removed?

Tomtom did and is still trading.

So this is where Here maps goes to die. Oh well. Posted via the Windows Central App for Android

At least its not apple or google, although I hope the apps will survive on WP

Hmmmmmm.... so... there is little focus on camera hardware for forthcoming MS phones (my #1 reason for choosing Nokia/WP), now HERE is being sold off (my #2 reason)... ...shall I just give in and become yet another droid or iSheep?

How do you know that MS is giving up on camera hardware? The flagship phones will have great cameras. Just because they aren't making a 1020 replacement at the moment doesn't mean anything. MS needs sales so they are focusing on mainstream phones for now. A 1020 replacement could happen next year.

Why would they do that? I thought Here was doing great. It is easily the best mapping service imo. I wounder what wil happen to the service. Perhaps the trio will make it exclusively fir their cars?

I was hoping that they would sell to Uber. Uber Maps would be incredibly accurate because of all the data they could collect from their drivers. Strap some cameras on top of some of the cars and suddenly they would have unbelievably good street view around the world. It would be a truly viable alternative to Google Maps. Plus Uber has so much name recognition in the transportation sector that it could actually take off with the average consumer, rather than the largely unknown "HERE" brand. Now these car companies are just going to hold onto the tech for their systems and not update it the way a tech company would. Such a shame.

Here maps has been taking too long to approve my Map updates, I own an Audi so its good news as it is my car of choice.

So.... Why did Uber get denied after offering $3 billion?

S#IT! Not to these scum bags! What a pity!

Will HERE still be free for future Lumias?

Soon the HERE apps will be still free?

There won't be any Here apps for Windows 10 anymore.

Was hoping MS would take it, lord knows they need it, MS make app is shite in its current form.

I have to say, Windows 10 Mobile Stock Maps app is pretty damn good. Maybe even better than HERE app in general (using HERE's data and Bing's)

And the how does its drive function perform?

Rubber Glove and Lube Division. (Sorry, this reply intended for the What's left of Nokia post)

So, no here maps and here drive from now?

If I was Nokia, I'd sell it off too. Just make Android phones and use Google Maps, let them take on the expense.

Nokia is very stupid to do this. Have they gone crazy. This will almost certainly seal their coffin. Goodbye Nokia was nice to be with you since childhood.

A German website is reporting that Nokia won't release new Here apps for Windows 10. The map functionality and navigation will be provided by Microsofts own apps. Cortana will replace Here Transit.

What does this mean for our here maps and drive apps on our windows phones? Free offline mapping better not be messed with.... Time to turn auto update of apps off me thinks

It'd be nice to be told what this means for the future of the service. I won't really argue about the merits of Here+ vs other mapping services. I will say, living in the USA, if there was a reliable way of running Google Maps on a Windows Phone, I'd be using it. That said, I have no real issues with Here+ (I think its search function kind of blows), and find certain small aspects of the navigation to be dificult to live without when using some other services (oddly, the feature I find most difficult to live without is having Here+ beep if I go a set speed over the speed limit). I find the talk about Microsoft's own Maps a bit confusing. It has always seemed to me that Microsoft's Maps is basically an inferior skin/UI (but, better search), of Here+ Maps' data (on mobile; Microsoft's Maps preview on the desktop has made some big strides on the skin/UI...though appears to still use Here+ data). I've not seen a single incident where the two maps didn't have the exact same identical data when I plotted a location (including the exact same mistakes). Microsoft's Maps UI/features on mobile just blows. I find it odd they made a big deal about a new Maps experience for Windows 10...but it wasn't really. The Maps preview on the desktop is definitely a new experience (same data, but much better interface), but we haven't seen any of that make it to mobile yet (the irony of Microsoft's harping about Universal apps and Windows 10, while they ignore it themselves and concentrate on a web version of their Maps with the Maps preview isn't lost on me, and probably isn't lost on developers looking to see some actual action behind all the buzz words related to Windows 10's launch and promise). This web experience through a browser is the attitude that allows so many developers to ignore making good apps for Windows 8/8.1, and I see no real reason why that'll stop with Windows 10 when even Microsoft appears to follow that attitude. Anyway, here's to hoping we eventually see the app versions of Microsoft's Maps see the love and care the desktop/browser version is seeing, and until that occurs, here's hoping that Here+ maps on mobile isn't yanked out from under us.
Windows Central Newsletter
Get the best of Windows Central in in your inbox, every day!
Thank you for signing up to Windows Central. You will receive a verification email shortly.
There was a problem. Please refresh the page and try again.