Nokia reveals inbound Windows Phone 7.8 features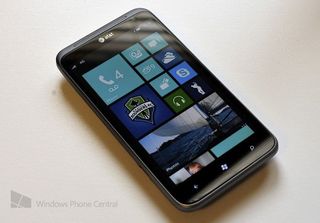 Nokia appears to have revealed the highlights of the coming Windows Phone 7.8 update scheduled for the previous version of the operating system.
It is well known that the home screen will be updated to allow the three new tile sizes and remove the familiar side gutter but looks like much more is coming.
The list of updates shown includes:
From Microsoft:
New homescreen experience with more room for your Live Tiles. Now resizable.
Set the Bing image of the day as the Lock Screen wallpaper.
Pocket and child Lock screen Security
20 new accent theme colours
From Nokia:
Bluetooth Share (for DRM free media files)
Cinemagraph add-on to create blend and photo and movie-like animation, creating photos that are alive
New camera lenses to remove unwanted objects in your photos such as passers-by or people on the edge of the shot the spoil the photo.
Updated Contacts Transfer application
Updates Contact Share application
Ringtone Maker application
Nokia are of course committed to providing continued support for their customers by way of excellent apps to enhance the user experience. They are bringing their Ringtone maker, Cinemagraph and other updates along for the ride. Confirmed also is the ability to transfer non DRM media by way of Bluetooth
The core OS updates from Microsoft include the ability to set Bing as the lock screen wallpaper and also the addition of Pocket and Child proof lock screen. Could this be a Windows Phone 7 version of the parent friendly 'Kids Corner' functionality? If so that will be a really good new addition to the older platform which will be still in active service for some time to come.
What we can't see is the examples of these features that follow the survey, shame that was left out. Nokia are keen to keep their users happy but perhaps they need to be more diligent with these leaks, anyone would think they wanted to let the cat out of the bag early.
Let us know what you think of this feature set, will this be enough to keep existing users happy and bring along a few more? Comments below are open now.
Source: Symbiantweet
Windows Central Newsletter
Get the best of Windows Central in in your inbox, every day!
I can't wait! I have two Lumia 900s drooling right now! This is all I want for Xmas!

Anybody knows? What about Samsung?( especially bluettoth sharing?)

dude.. keep on asking them on twitter.. i have asked them.. but they tell me as soon as they know they will make it public... please post your response here...

tahnx. i'll ask them about it, and if i get any informatn i'll write about it. probably here.

Might depend on how old the handset is. My gen 1 Omnia 7 would be lucky to get anything new for example. I don't mind that it will be all but ignored these days (it's over 2 years old), but Samusng have only ever delivered one firmware update which provided nothing new (I think it fixed a MAC address issue). All I wanted was for Samsung to put their own AllShare on the device (DLNA) but they couldn't even be bothered with that - although the Focus and Focus S did get it. So, while I've been happy with my Sammy in the main I look upon Nokia with envy at the way they support their handsets. The Lumia 800 has been improved a couple of times since I got one for the other half and the Nokia apps are first class.
It was the main reason I ruled out the ATIV S (aka Galaxy S 2.5) - lucky I did too, it has yet to make an appearance.
And then there was the Orange network, who all but deny the existence of Windows Phone. Still on 7740 here so between Samsung and Orange (EE) I have no doubt I won't be getting 7.8 at all.
I'll stop whinging now... :)

Over 2 years? Why don't you upgrade?

you will get 7.8... because it's directly delivered by MS.. so don't worry.. i own a samsung omnia W... and it does have all share... i had purchased my device Jan 2012...

i also buy my omnia w , and i'm looking forwward to this update. how do you think, omniaw get some features as nokia announced ?

Im also an omnia w user..when i bought this phone it was best in indian market compare to lumia series... But nokia did very wel in past few month in there softwares... Now although samy is best in hardware but they did not do anything in there software... So i hope atleast after 7.8 they could develop their software... Finger cross. :(

We can only hope and wait for news frm samsung.

It's not coming directly from MS. 7.8 is still going through carriers which is probably why MS can't give us a good date. Only WP8 updates come directly from them.

no 7.8 is a direct update MS had announced it

Wrong. From the official Windows Blog:

"We know you're eager to get the Windows Phone 7.8 update, and we want you to know that we're working closely with our hardware and carrier partners to get it tested, approved, and rolled out to as many devices as possible in early 2013."

The way MS announced WP8 updates and then the 7.8 update afterwards at Build, a LOT of people like yourself mistakenly though 7.8 would be OTA. 7.8 is still WP7 meaning it's going to come from carriers.

Well i recide in India, where the phone is not from carriers but from retailers so how will i get the update...
I use Samsung Omnia W.

WTF??? man no BT for others... No lenses for other... SamDUNG is a piece of shit...

They haven't said what Samsung will provide, that's a Nokia leak only.

true.. but you know Samsung cares a fuck... they are all Galaxy S III and Note II... they are not even bothered about ATIV S...

Yes you're right, they don't care. That's why several months ago, when I was looking for my new WP, I went winth Nokia (L900). Reading posts & news I realized that my other options were not supported by OEM's. Only Nokia, even with it's financial problems & so...they manage to keep a full WP experience to the users that believed on 'em...Not only that...built in quality & staying in touch with owners... So, I have a question... isn't Samsung the biggest companies in the world? so why are they not supporting WP 7.x anymore?, or even worse Where is the first WP8... come on guys, let's be clear, only the Nokia WP 7.x users will have "decent" WP 7.x experience.

That's why I love Nokia. Best WP oem.

Very nice Nokia! Nice to see a company going above and beyond.

Here's my question how i,s this update gonna get to my lumia
900??Ota or Zune?? They dont support Zune anymore?????

They don't update Zune but there's no other way updating it, so...zune it is

Zune exists for WP7 users. How did you not know this if you use WP7? How do you sync your stuff? :O

Zune still works, even on a Windows 8 PC so there wont be any problem updating.

Buy a mac and use the WP connector on that? Man I'd laugh if that was the only solution if MS decides to totally screw whats left of zune over one day.


ya i was really hoping for that too. still will be super happy to get this upgrade though. not gonna complain too much, it really bridges the gap between wp7 and wp8. Many of the features we won't get are due to hardware limitations, so can't be disappointed about those.

Where is the "disable bing button" option ??

Honestly, if Windows Phone 7.8 had been out, upgrading to a new phone running 8 would've been a tough sell.

It won't be in 6-12 months when all the WP8 exclusives (due to native code etc) come out. For now though, there's very little reason to upgrade.

Maybe for you, but I don't think for everyone. Personally, the only thing in 7.8 that interests me at all will be the Bing image on the lock screen. I'd much rather have gotten IE10 or the enhanced speech support in 7.8 instead of that awful new Start screen or "Kids' Corner."

"awful.new start screen"? Yikes... ok...

Are you stlil on 7.5? because I've been using WP8 for 6 weeks now and hearing people say the 7.8 update would be good enough just sounds silly to me.
all you really get with 7.8 is the start screen. while I really like the new start screen, that's not what makes WP8 so much better than 7.5

Ms should have made all apps of wp8 to run on wp7.x also. Though nokia are pushing this update lack of availability of new apps will be a bummer

That would have been almsot impossible. The WP8 devices have mardware much more powerful than what WP7 has. You'd either had to release chuggy, slow games that use the power of the newer Snapdragon S4 on WP7 devices and have people complain WP has choppy apps or you'd have to throttle the power of the apps and have the processing power in WP8 devices wasted because things had to adhere to running on a 1 GHz single-core CPU while the WP8 devices had 1.5 GHz dual-core processors.

Sorry, I don't believe any of that is true. Some of the WP8 models coming out are on-par with or lower spec'd than some WP7 models. WP8 was built specifically to scale upwards (utilising 64+ cores) as well as scaling down to budget hardware. There are two reasons we don't get upgraded to WP8: 1) it requires a potentially risky process to fully flash the old hardware and 2) the carriers simply don't want to do it as its financially unviable to do all the testing and support when they can just make profit selling new phones instead.

Well at least some apps would be compatible. Take android for instance there are lowest spec single core to quad core processors. Google are not limiting the apps only for quad core and only for single core. Those that are not compatible will not install and which require low specs will. At least we will have a chance of getting new apps unlike now.

Any thoughts on whether or not the HTC Trophy will get 7.8?

Any source on this? Or just speculation?

No source specifically, but I've never read that one some devices would get it and others won't, as far as I understand, if your running 7.5 right now, you will be able to upgrade to 7.8 carriers notwithstanding. Basically its up to your carrier to block the update to your device. All WP7 devices were manufactured with specific hardware minimum requirements, I've not read one limitation on hardware for legacy devices that disqualify any said devices from getting the update.

Oh.. Waiting for Samsung's word...... Hoping for bt sharing

Samsung users are stuck in an Abyss... with Nokia Users staring at us from the top and laughing... Samsung is in bed with Google...

Yeah really bad treatment by Samsung.... No quality exclusive apps... No word about updates... Really feeling bad for buying Omnia w over lumia 710

Nice. These updates will make the great Lumia 900 even better. Nice to see Nokia taking care of their customers.

I really hope they don't limit live lockscreen to just Bing. I mean, it's really just a fourth size of live tile if you get down to it. I'd love to see live ESPN lockscreens for your favorite team(s). Weather could be really cool too.

Sooo can we assume that the "From Nokia" features are for Nokia mobiles only?

WP 7.8 on Nokia easily covers like 80% of Windows Phone 8 at this time. In my day to day usage of the Lumia 920 I haven't used anything new besides BT file-transfer, the new tile sizes and lockscreen customizations (a couple times). Besides that everything new for me is hardware (e.g. PureView), which you can't change on older devices. That said, it does kind of suck that IE10 isn't making its way to 7.8, besides performance enhancements one is also losing out on Find on Page, just saying. Besides that, 7.8 on Nokia is a robust update, enough to keep one's phone fresh for another year at least.

Agree; and precisely why I purchased a new off contract Lumia 900 two weeks ago. What Nokia is bringing to 7.8 will be more than satisfactory for my use. I will look to purchase new Lumia devices that come to market next November (or whenever WP9 hits). I am really enjoying my new Lumia 900:)

Hopefully it comes out by January.

I just have one question, when this update rolls out will it keep all my settings and everything (gamesaves, pictures, ECT.) or wipe it clean to install?

The former... Updates never wipes your data (unless something goes terribly wrong?)

Thanks for the heads up, always Leary of things like that. Had an iPhone that had that issue, but yeah that's apple.

Why would you put the picture of an AT&T HTC Titan with 7.8? Everytime I think "Bout freakin' time..." and then it is completely unrelated. You are really pulling on my heart strings WPCentral

Aaaaaand a little Nokia advertising

All I want is the "Keep WiFi alive" Feature.

Only thing I'm missing from the list too. Happy about Bluetooth transfer and start screen, plus the Bing wallpapers, and now my Lumia 900 is close enough to WP8 as I could hope. Very happy with this phone, and Nokia's support of it :-) I actually upgraded to a 900 after I heard it wouldn't get WP8, was no big deal to me

Where improved media player, new store, new hub, and over that why this os wp7 grabbed 5 gigas of my storage?

The OS only uses 200-300 MB. If you're referring to "reserved space" then that's your apps, files & saves

The phone looks like a "htc/Samsung" hybrid.

Bluetooth file sharing will be available for HTC Windows Phone 7 Series ?? I have the HTC Titan (Titan X310e) and I hope I will have the BT File Sharing :P

P.S.: A guy gave me a reply few days ago on the Facebook wall of Microsoft France that WP7.8 will be available on march 2013 for Belgium... Is it RIGHT or FALSE ??

No text size options then. :/

Lenes from Nokia, thanks Nokia.

Nokia. Nokia. Nokia. Have we heard anything from um....who was it, oh yeah MICROSOFT?

Is that a Titan or Titan II with 7.8? I've never seen any custom roms for the T-II.

HTC Arrive user on Sprint. I guess I'll need all the luck in the world to think of getting 7.8 before my Sprint contract expires in July. Left Verizon for this phone and it would be great to see 7.8 on it for a while. ;-)

It would be awesome to get this by Xmas! Im waiting til march to upgrade, maybe surface phone will exist by then =)

WP8 will some time adapt as Android, or perish. Lenses? Kids corner? bluetooth sharing(in 2013?)? colors? live wall papers? ring fucking tone maker? is this what we call features of a smart phone?
we probably still wont be able to search text on the browser, save pages, download any kind of file and use it where i want to? backup text messages? TRUE MULTITASKING on so many fuckin GHZ processors with so much of RAM? A simple 10 band equaliser? Assign different rngtones to different contacts? Simple built in voice recorders, unit converters, micellaneous? FCK MS on your innovation. I feel cheated buying a WP. My next would be an Android for sure

I've been seriously thinking Android too, the GS3 is awesome, but I can't get over the buggy software. My windows phone Never crashes ;-)

Oh yea, im glad that Nokia supports they're products but im sick of all the Nokia exclusives already. Microsoft has helped them so much, the software should be available to any windows phone

So what did MS help?... All they did was to waive the license fee. Nothing elsee. So dont keep talking crap.. Anyway they are done with nokia.. Now they are courting with htC.

I'm also looking forward to 'Jolla' - www.youtube.com/watch?v=tRZxM9rNyZ4

What about keep wifi on fix for 7.8? There are many things that can be added from WP8.....

Microsoft should inform us with any form of progress with the update. But obviously its all a marketing scheme. Letting wp8 sell as best as it can, then when sales stall, release 7.8 and low range wp7.8 phones like lumia 505. To promote windows phone. Obviously in 2013 a new wave of wp8 phones is expected. Its all TRUE, wouldn't you do the same? Just my theory really... Lol waiting for 7.8 for my titan 1

We know what we're getting, just make available to us already!!

I got that survey. The Cinemagraph and lenses demos were pretty slick, especially the removing unwanted people from the photo

Bluetooth sharing... Nice!!!

If you really want 7.8 today, download a rom from XDA...but, you will have to nuke your phone to do it... losing all your data unless you have away to backup....

Actually I'm glad I stuck with WP7 because with this update I could argue that 7.8 is better than WP8 because of the fiasco that is Xbox Music. I plan to upgrade to WP8 come November 2013 but they better have their music situation straight by then.

Just another rumour...
M waiting ages for the update..
Hope i get it by jan..

Very nice...! 7.8 update will make my Lumia 800 even better. Feeling good after choosing Nokia..


Its ok with wp7.8 features I like my lunia800 so, I'll wait till November for the next version of the various OS eco system(IP & WP) may be WP will get more advanced and another bunch hardware requirements might be needed for wp8!!
But now WP is best ecosystem

is the bluetooth file transfer available for Samsung Omnia W too ?? and what is the release date of 7.8 update ??

So it says that you can get the Bing live lockscreen. Does that mean we will be limited to just the bing one, or will we be able to use other live lockscreens? I really want that ESPN one, or the other one that WPC did a great bio on. And then I want to be able to customize my notifications like in wp8 :(

All I wanted is USB file access, Zune client sucks, and its asanine to only be able to get Office docs off via email or SkyDrive :(

Here is one that I can't get an answer on...bluetooth audio for videos. I know that WP8 has finally fixed this (received a notice from the MS Suggestions system) but no one will tell me if 7.8 will have it. Considering the fact that it's been WP7 users who have been complaining for 2 years about this, one would hope that MS has the good sense to include it in 7.8.
WPCENTRAL: Can you find out more about this?

Nokia's adding lenses? To what? The lens functionality isn't on the list of things MS is bringing to 7.8. Did they just mean photo apps?

Aww.. Bluetooth for everyone would have been swell :( ..


So...that's it? I was really hoping for something a bit more useful or interesting besides the tiles.

Cheers Folks :),
Updated my Lumia 710 with Windows phone 7.8 at my nearest Nokia care center. Wow! looks cool and decent. Start screen is awesome, Bluetooth transfer & Ringtone maker applications are great. Need to explore more.
Thanks for the Nokia & Microsoft team. Hoping for more surprises ahead.
Request you to explore opportunities in the VPN domain for usage by corporate world.
Bye Bye

Wher's the cinemagraph app...????


Where's the cinemagraph app..???

Windows Central Newsletter
Thank you for signing up to Windows Central. You will receive a verification email shortly.
There was a problem. Please refresh the page and try again.