Nokia wins favorable assets ruling from Indian court in tax dispute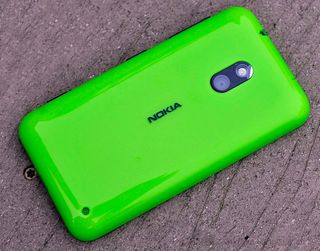 Nokia is currently in a $333 million tax dispute with Indian authorities, but the company has reported that the Delhi High Court last week ruled in their favour. This ruling was in a case where the tax office froze some owned assets. Nokia also states the company is working closely with authorities to ensure that a solution to remaining issues is found.
Nokia previously had its facility in Chennai raided by authorities, which it later classed as "unacceptable." The company is a major brand in the region, with India proving to be a stronghold for affordable Lumia and Asha mobile phones. The company has said it had sufficient assets in India to meet its tax obligations and would indeed share details with tax authorities.
Oil company Royal Dutch Shell, and mobile giant Vodafone are both fighting claims by Indian officials.
Source: Indiatimes; thanks, riffraffy, for the tip!
Rich Edmonds is Senior Editor of PC hardware at Windows Central, covering everything related to PC components and NAS. He's been involved in technology for more than a decade and knows a thing or two about the magic inside a PC chassis. You can follow him over on Twitter at @RichEdmonds.
Good job Nokia :D I wish we had that color for high end lumias. I wonder why they don't offer those colors.

They need to bring out colors again, I'm not feeling all this black and white like with the 925, 928, and now also now 929 and even the 1020 only had yellow with the black and white....we need green, red, and especially CYAN!!!! Like what's going on with Microsoft and Nokia!!

The colors are limited for the 928/929 because of Verizon.

What Bout the 925? They could of had colors foe the back since that part is still plastic, and how about the 1020? No Red or Cyan!?!?

Ditto on the 1020. I definitely would have gotten a cyan 1020 if they were available. I had to settle for matte black because the yellow just isn't my thang.

Good to see that the politicians were defeated by Nokia and the Courts. The Congress party very well knows that they are going to lose 2014 elections, so they are resorting to as much loot as possible before they are thrown out of power.

Thanks for educating us on the political landscape of India.

What??!! Its the tax authorities who are interpreting rules differently than Nokia. There is a big loophole in Indian tax rules, which companies like Vodafone and Nokia used to their benefit. Govt didn't like it, but then its the law. Nokia sued the Govt of India in court and won. So did Vodafone. How does loot come into picture here? Every government across the world tries to squeeze as much tax as they can, that is not corruption or loot. Congress will probably be kicked out by the people in next elections, that is democracy at work for you - but your statement is simply ignorant.

Lol.. You know already how things work in India. If IT authorities are all good there to force laws, they would not leave the corrupt politicians. There might be loopholes, but everyone knows there who gets benefits from it.

Wow, what an enlightenment, FYI, this is the law department, not the political party like congress.

Lol hard. Are you Indian?

Has everyone got the amber update ?

No,every device in India except the 620's with the .001 firmware has got the update.......dunno why the 620 was left out :'(

Yup......still no update as of yet.. :/

I would find it funny and a smack to officials faces if all major companies decided to just up and leave any given country at the same time. What could they do then?

they just can't, business is not done this way mr. ignorant. you could have clearly read that india is a stronghold market for nokia lumia and asha range of mobiles.

Um read again. Wasn't implied for just India. And it was meant so that gov. People would get there heads out of there asses world wide.

Good in the sense they got the verdict in time, else if you are not aware of trials and cases in India, should better read it. I thought this might settle after Nokia being inside MS only !!! Didn't think of this coming out so easily / early !!

Nokia India discontinued the 820.Lumia sales may be hit because of this :(
Windows Central Newsletter
Get the best of Windows Central in in your inbox, every day!
Thank you for signing up to Windows Central. You will receive a verification email shortly.
There was a problem. Please refresh the page and try again.