Opera Mini for Windows Phone gets updated again to fix instability issues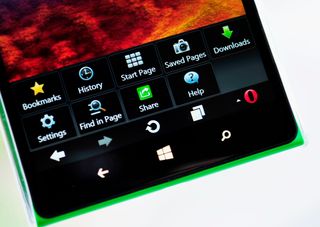 Opera Mini for Windows Phone has been updated once again, just days after its release. This marks quite the start for the company's beta, which has received a steady supply of feedback from the community trying out the new web browser. What's new in this latest release? Well, you'll be pleased to learn the app is slightly more stable – in other words, Opera Mini no longer crashes when loading a website.
Aside from the dire instability issue being addressed, we're not sure what else is contained in version 0.9.0.2, nor do we know what fixes have been implemented by the developer team. That said, we're sure they're hard at work on squashing as many bugs as possible and noting down all suggested improvements. As we noted in our most recent article about an update pushed through for the app, the team are urging everyone to leave feedback.
Windows Central Newsletter
Get the best of Windows Central in your inbox, every day!
Rich Edmonds was formerly a Senior Editor of PC hardware at Windows Central, covering everything related to PC components and NAS. He's been involved in technology for more than a decade and knows a thing or two about the magic inside a PC chassis. You can follow him on Twitter at @RichEdmonds.
Updated long back... Too slow WPC!!!! Mode: IE!!! :p

they also assumed that this update fixes the instability issue :P

Still crashes and still can't render many web sites. WPCentral site is quite funny. Although that is about the worst site I know of to get a good, fast render from any browser. Was WPcentral designed for Safari or what? Certainly not optimized for anything Microsoft or Android based.

WPCentral looks fine on UC


This new update to their site today did really help. Thankfully.

Not for me and my Lumia 720.


Mobile version of WPC looks and works great on IE on my 1520.

Uninstall and reinstall... It works after that

Did it. Still not working.

Mine updated just over an hour ago. So for WPCentral to publish an article in such a short space of time doesn't seem that slow to me.

RELAX guys. its still on beta. they want us to help them. dont complain too harsh. just tell them nicely what to fix. alright?

First build worked fine for me. First update: Started crashing when loading pages. This update: Worked ok first session but now crashing when loading pages.

Same thing here! Also, never could watch videos with it....When they fix constant crashes and make it play videos... that is going to be AWESOME!

Beta means something is fully functional and is out for tuning. This one crashes at point 1. That is just loading the app. It qualifies for an early development release but not even in their dreams for Beta. It is so sad to see the browser I've loved rolling itself in the muck. First chrome engine, now this... The browser that was the envy and inspiration of every serious browser designer becoming this. So pathetic. They are not fooling me twice. Long live UC.

Still crashes (L720 WP 8.1 None-Cyan)

Garbage. Make Opera Mobile ffs! -_- Posted via the WPC App for Android using LG G2

Opera released a browser that looks five years behind with bugs. You can keep your trashy browser.

Wtf,the app doesn't even open.

Could be the last update not the latest update... Check for updates again

still better than Xbox appss atleast. to be honest I didn't notice any dffernce in Opera mini & other WP apps.

@DMC, BECAUSE YOU ARE DUMB

This is the third update tat I received since downloading it in the first few hours of release. The app is now working on my L920, where it always crashed at start up before. The app seems to be more like Nokia Xpress, rather than a full web browser like Internet Explorer. In that regard, it is much faster and loads better than the Nokia app. I'm curious to see how much data I will save using it.

Still not working ... Stuck at the loading screen. It says something in a weird language

Same, something written in chinese

Keeps saying cannot connect to network even when using WiFi

Try loading www.telerik.com in Opera and IE, big difference huh!

Well the main difference is IE loads up a decent looking webpage. While opera crashes before it loads Posted via the Windows Phone Central App for Android

Doesn't crash anymore for me. Not a bad browser overall, a little bit more wp-like design instead of the 90s look wouldn't hurt though.

The title should be "Opera mini updated with more bugs"

Ha, good one! And yeah, still crashes!

I am waiting for a news "Opera Mini for Windows Phone gets updated again to fix ugly UI."

Indeed. The UI is horrible and makes no sense on WP. Plus, it just doesn't seem to be offering much. I personally like Maxton and UC Browser far above Opera....especially what's happening in UC Browser Preview app.

Well it runs now, but WPC looks terrible!

Same experience here. The only thing that appears to make WPC look decent is turning on Single Column View but that option doesn't fix the terrible rendering of the header, menu's, and comments.

Version 1 - Worked
Update 1 - Going to a website crashed Opera
Update 2 - Opera crashes after boot If they are trying to make it even more unusable they're doing a great job.
Update 3 - Forces phone to reboot OS (soft reset)
Update 4 - auto bricks your phone
Update 5 - Makes it explode in your hands
(My guess on the next three updates)

It's a Beta application. This means that you use it at your own risk because it will contain bugs. That is the point of Beta apps so the developers can identify bugs by putting the app out into the real world.

I haven't tried it because I don't have a Windows Phone but I'm interested in switching from Android. However, from the description it sounds it's an Alpha or some initial internal build. Public Beta builds must be more stable than crashing on launching. Again I don't know the percentage of people who have the problem, but I'm seeing a lot here. Posted via the WPC App for Android!

@dashrendar
This place has become nothing more than a complaints department of late. So I wouldn't take it too seriously what people are moaning about.

@borin srun. Please elaborate. How exactly have I told any lies? Or you can just go away and play with yourself if it makes you feel any better.

It's not Beta , it's more like pre-pre-beta . Such things must not be in store .

@WP ZTE 78 So where else can I download the app from if I want to try out the Beta and give my feedback? Bear in mind that I have a 1020 so I can't just simply side load the .XAP

That's what I've told everyone that complained about it lol. It's just for me its only ended up progressively worse, so I made a likely roadmap for the app. Derp

they should finally enable scroll while zooming, even when i had android years back they didn't have that in mini, but they did in the normal version

The update has fixed the crashing for me using a 1020 running 8.1 DP Black (no Cyan for me yet).

Everytime a beta app is updated I remember Instagram... Lets all celebrate the one year birthday of it!! :)

ill download this in december, by that time, all bugs are already been squashed, lolz

Shit ! I forgot the birthday. Lol

Btw opera is still crashing with the speed of usain bolt

You should go to the Opera forum and give them your feedback. By the way, it's not crashing on my 1020 anymore which is progress as far as I'm concerned.

It crashes...not opening!

It's invisible on my Lumia 625.every time I go to store and search opera mini its shows installed.but unable to find on my phone.not even in application list.

Yay for WP support! Boo for not being able to set defaults :/

It still crashes instead of opening on my HTC 8S. :-(

Works extremely fine on my phone
Lumia 720 windows phone 8.1 update 1 without cyan

Works on the Icon, but uploads don't read the actual filesystem. I tried uploading an image from it: it couldn't read ANY images.

Crush again... Lumia 720 and 625 user..

Works fine on 8.1 DP update 1, L1320.

Works for me after updating! Running DP 8.1 on a 920.

I ditched it after use it once. I'd rather use IE or surfy

Instantly crashed loading google, uninstalled

Well, update is stabilized the crash but still sucks when it comes to rendering websites. Also cannot report issues/bugs as submission of error report gives an error message....

Seems to be working now on my L920 8.1. How can I remove the google search bar???

Updated just now and it does not crash anymore. Nokia Lumia 920, cyan, WP8.1.
.
I can browse wpcentral.com and successfully login. However, it does not show any news feed like it should. There is no news feed at all. White blank page for news feed. And some words are not showing properly (only show a blank square icons).
.
But it is improving compare to yesterday which I cannot open Opera Mini at all.
.
When I click' News' menu on wpcentral.com it takes me to 'Manage Your Account' page. So something is still not right.

still problem...while select " see more stories" in facebook after loading complete only white screen come..nothing on display

Still crashing, as others have said this is only beta so no point complaining yet, but it is totally useless at this point and the reviews would indicate the crash on open is happening to almost everyone.

Use my tricks ( Only for those who are facing webpage loading crash problems ) - Open Opera mini beta > choose the pre included speed dial ( not the one you added but pre included one) > let it load > after that you can use any tab , any website to load smoothly with no more crashes. - till 3 update comes you can use my tricks for browsing and downloading .

Working for me now on Lumia 1020 8.1.1, was big fan of operamini through the years glad to have it back. Well done opera thank you

It keeps on crashing it does not load any site !

Fixed for me on 925 with 8.1.1

B.c. Not working or opening application in nokia Lumia 525

Crashing crashing Lumia 525

It starts but cant open any page.

I hope the interface could be a bit nicer. Hehe

facebook.com is displaying blank page....other sites are working though

Uninstall... And download again. Yep. It fix now

Why can't they just make it bug free like they did with android and even the ancient Symbian had opera without problems . Why windows phone apps always come late and worse than the android and IOS versions of the same app.

Opera needs to make this version update automatically from Windows Store on my phone. Since everyone is complaining nothing is fixed, I'll wait !

can some one tell me where are all my downloads stored which are downloaded using opera i only see them in dowloads of opera, but they are no where to be seen from files app.....

First u have to open opera mini and click download and select the downloaded file and save it in sd card or phone... Then u'll be able to see it in files.

thanks for replying but for me it gives only two options Open and Delete the file, no saving option

What kind of file is it? Open the file u'll get the option mayb...

Still crashing lol... Can't even open it..

The UI of this browser is worst.....UC browser looks far more better than this but the only problem is that its not as fast as IE

wpcentral.com still does not display correctly

Confirmed this but other sites render okay so maybe Mobile Nations issue?

Can't download any videos!!

Still crashes after 0.9.0.2 update :(

Used to work, then it stopped loading sites, same after today's update, uninstall / reinstall and now it just crashes after boot.
Lumia 521 PfD 8.1.1~

Patience dude.. Its a beta version and they are trying to fix it..

Omg people lecturing me on how it's beta when I was one of the first to sign up and even made a guide for this browser in the forums xD

Works fine on my 925 after new update. But like others said in previous posts, you still can't watch vids on YouTube...says I need to get an app in the app store.

Still won't open.. Stuck at loading with something in arabic script...reinstall didn't help. Lumia 520 cyan 8.1.1 dp

Still crashes after uninstall and reinstall
822

Opera mini works smoothly in my 630 before this update. Now, its not opening.

Updated, now crashing when opening the app. :/

" Opera Mini no longer crashes when loading a website." So I have to wait longer until they fix the crash on load issue i have. Ok, I'll wait. But not too much longer.

WPC does not open properly in this browser. But at least does not crash anymore.

Some sites render okay (not great but adequate) while others just look terrible. Also noticing some sites aren't redirecting to mobile version...not sure if this is an Opera issue or the site being browsed...try newegg.com and you'll see what I mean.

My bad!...it appears newegg does have a mobile version of their site.

The more sites I try the more it appears to be site specific. So I guess the issue is found in the coding of each site not so much within Opera

Wow! Now works on my L925! A bit slow but its fast switching between tabs! Me like! A little more improvement on speed and usability - no option to change from Desktop to mobile browser. Some sites rendered as full desktop. No option to change icon size only zoom. But this is getting interesting. Thanks Microsoft and Opera.

Finally works on my 8X. Nice! My favorite browser back in Windows Mobile days.

On my HTC 8s it tries to load but crashes immediately after so I haven't been able to use it. Previous versions loaded but unfortunately not this one. Also have 8.1 installed.

Finally stable on my Ativ S with DP 8.1.1! Connects over cellular, and my home Wifi but not through my work Wifi. Gives a message saying "Content blocked by operator".

The UI is very Android-ish. I don't like it but more apps the merrier.

Now instead of working on low end phones and crashing on higher tier phones. Now it crashes and cheaper phones and runs on higher tier phones. That's what it looks like now lol. 1020s and 925s Ativ S has it working, but crashes or fails to run after boot on 620s 520s and my 521 and I think an 820 too. What a mess.

I have 1020 uninstall the mini opera and then installed it .... But :( still not working

Huh ok then, well still for a Beta its not good o.o

It still crashes as soon as it opens... Useless opera mini... Updates are of useless

Hmm its alive... It's alive.... Still needs an UI update.....

For those that were lucky enough to have the browser working. Check out my Quick Guide here : http://forums.wpcentral.com/windows-phone-apps/309864-opera-mini-beta-wp...

Doesn't load on Lumia 1520. I see only loading screen and some arabic letters.

opera is making IE look awesome and prestigeous :P

Still crashes, can't open anything

Instability? The thing doesn't even launch on my phone. Promptly uninstalled.

Still crashes on 520 lol!!

Lol I reinstalled it, and now it will not even start up... (htc 8s, wp 8.1)

So Beta means I can release an app which can't even open or work and can keep saying that don't complain its in beta......Dev .....Make it work please and let us find the bugs...

Doesn't even start with the latest update.

And still crashing every time... +520

Stil crashes on my 520 as well

Second try... today, still can't open it :( Lumia 1020

Still crashes...I wonder what they fixed...even worse...now I can't see the home page itself and crashes faster than any crap...totally disappointed

It was crashing while loading a page, now crashes when I try to open the app. They are getting better with each update, I guess. Are they really sure it's beta?

Why can't I find it seaching in the store from phone!?? I had to scan the QR code from this article to install the app! Why can't I just find it simply by searching "opera mini" in store from phones. Even I my elder brother was complaining that he also can't find it from store on his Lumia 630! Any idea guys??

May be because it is a beta app. And beta apps, atleast for me dont appear in the store, unless a link directing it to is accessed,such as a qr code...

Still crashes .. Not work in Lumia 625.

How disrespectful of the Modern UI!

I still won't use it, get rid of Google search and use Bing, don't force me to use Google.

Man it doesn't even open!!!! WTF is this!!!!!!!

this update is also of no use..

Naah.. It still crashes, even after today's update... :|

The rendering of a page is slow and the the formatting is cluttered (it looks different than on IE). But at least it doesn't crashes anymore. And the UI reminds me of the Symbian era. Make it modern.

Again starting to crash was working fine,,just tried opening thru Cortana ;-)

Just resumed trying to use this beta and, wow, what retro-step to 10+ years ago! I'd forgotten what Opera looked like (used it on original Windows phones) and it's still the same. I would have thought an WP8 UI would have been the order of the day and a 21st century make over alongside some innovation. It will take a lot more work for me to use Opera. Here's hoping as well as Microsoft updating IE.

Took forever to open it. Uninstalled already

Nice now Firefox and Maxthon beta where you,at

Maxthon is in the store already. Version 2.0.0.0

Updated just minutes ago but still crashing

Still the same problem don't open

Now uninstalling.....crashes n crashes.

I'm enjoying it now.l1020..

Original: ugly, but functional. First update: crashing constantly. Second update: an error every time I try to load a website.

Its slow and soo ugly Uc Browser is a much netter alternative

After updating on 11th sep 2014 update The CRASHING or EXITING Problems Is STILL THERE :
(1) CRASHING/EXITS atomatically but crashing problem has been minimized in comparison to 10 sep update.
(2) Connection problem is still there i.e. Always says " oops Failed to parse client request. Transcoder: a20-10-06 Client: Opera Mini/7.6.8/hifi/elm".
(3) While SCROLLING the PAGE UP/DOWN IT LAGS OR HITCH IN EVERY 1-2 SEC Interval.
(4) The top search & url and bottom navigation bars r more then enough THICK and the BUTTONS r more then enough BIG.Making screen size small in lumia 630 WP 8.1 where we cant hide our phone navigation bar. OPERA IS THE BEST BROWSER IN MY VIEW FOR MOBILE DEVICES.EVEN I M SO CRAZY ABOUT OPERA THAT I WAS SEARCHING FOR IT DAILY ONTO THE STORE EVEN I M THE FIRST ONE TO DOWNLOAD THIS BETA VERSION.
BUT PLEASE CONSIDER THESE POINTS AND THE REST IS AWESOME SPECIALLY THE SMOOTH LAYOUT.
opera mini i love U.
Simply WOW,Thanks To Opera software And Microsoft.

Oh wow still crashing,seems faster this time I crashing..

im i the only one who thinks that the ui is not the right one? maybe is looking good on other platforms but for windows phone just doesn't fit with the modern ui. terrible combination.

Updated but still crashing while loading websites.if I clear history then it works fine for 3-4 minutes and then start crashing again.it's not beta ... It is fucking alpha. Full of bugs, I don't know what kind of updates dev are pushing.it's second update I guess

How do I change search to not use google?

It's annoying still crashes on my Lumia 625 pisses me off. But anyway its a BETA

Works on my 1020 WP 8.1 u1

1st build crashed while loading This latest build seems decent enought except: 1) Won't play video 2) Text wrapping is not functional - big loss as this is my #1 most loved feature in Opera Mini!

Still crashes and ui is not looking awesome. Please, Opera, do something!

Friends first uninstall it then again download it then it will run smooth

It doesn't fix any issues- it just closes when I open it, randomly. Using a Nokia Lumia 520

Finally the update has stopped the instant crashing for me.

Still browser doesn't open...

After update mine not crash while loading web page Lumia 1320.

Crashes often, not working on my L720.

Opens just fine. Search works fine with Google. Not possible to choose Bing as search provider. Seems slow compared to IE. Some sites looks weird.

Why aren't the guys complaining about how WP central looks on UC Browser and opera mini not use the WP central app

Every version crashing like dog

Just give the opera mini guys time to work on the app like we did with the BBM beta which graduated to the fully fledged app after a few weeks in beta.

FINALLY!!! 3rd time is the charm. I can now start the browser and see if I actually want to make regular use of it or not.

Still cannot pass the loading screen on NL620

2:15pm EST Lumia 920 uninstalled the old, downloaded the new app, cruised around a bit and seems to be working fine. Loads quickly and very smooth. Thank you Opera. I'll check back later.

Did anyone get opera as shown in the pic??

Most worst app I have ever seen
The app not at all opening

Is this supported for Lumia 720
Coz the app is installed but not opened, can a anybody suggest plz ...

At least it does open now on my 1020, but sites are poorly rendered. Still needs a lot of work.

I can't even open it!! It crashes after few secs!!!!!!

Still insta-crashing for me!

runs quite good on L920 w/ Cyan! Just had some small input glitches ... But cant log in on outlook.com with 2-way-verification. Page reloads when I try to click the code input or the "remind me" option ... Tried to post a bug report, but cant submit it. (and the keyboard is overlapping the site when typing text)

And again app crash on my lumia 620

App doesn't even open. Constantly says connection failed

Lets just accept the fact that OperaMini will never work on WP ..

After 1st update, always force close, i try to reinstall but still fc...

Updated Opera on the 2nd in my Lumia 925 cyan developers preview GDR1. This app crash when opening a webpage. Im getting annoyed wt this app. Sooner or later, will uninstall if no further improvement. Wasting phone storage! Even simple popup unable to open!

Still crashing again n again...... :( :(

9:08pm Lumia 920 Crashing again from the home page. C U LATER.

Still crashes when loaded

Crashed & CRUSHED!!! Buggy app.

It is working fairly well for me. Where is opera mail ?

Updated the beta on both my 925 and 1020 phones and it won't open on either. I get beta isn't the finished product but this is ridiculous. Opera: pull it before it hurts your reputation any further.

I will rather use surfy unless some browser is able to handle facebook properly.....its shame facebook app is worst but none of the browser can handle facebook. WP a dumb phone.

Still crashes. But I am holding out on opera im not selling it short. I had it in my Symbian Nokia and I missed it. Its one of the web browsers I missed on the phone. Opera I am behind you. Dont rush it as something as good as you is waiting for!!! Super excited for the final stable version.

Please update your opera mini to todays version v.0.9.0.3 frm store.Crashing issue fixed.
And please rate it onto the store atleast 3 stars and feedback to fixed issue and fixing the next prblm such as download,exit button,various language fonts nt supported,top/bottom thick bar taking more space of the display.THANKS.

Got the update tonight and it continues to crash at startup. I guess Opera just isnt for me on WP.

It still crashes on my Lumia 525 Cyan.. :(

Still crashes..even after the latest update

It is the same app from when it came out for android with gingerbread. It sucks and looks like old tech. They just ported the app over and no real changes. Its garbage. That's why it crashes.

OPERA MINI is an awesome Browser for cell phones till date.I am still using it in symbian s60v5 nokia 5233.
The Best and Important Features are...
(1) The loading time of any page whether it is a heavy site or light.
(2) The back and forward pages not load upto 6-7 times approx THIS IS THE BEST FEATURE WHICH I LIKED THE MOST.
(3) The TABED browsing works awesome for me.
(4) Data consumption is very less due to well catched memory usage and ofcourse THE BACK/FORWARD PAGE WHICH DO NOT LOADS UPTO 6-7 TIMES APPROX consume data for the users. OPERA MAKE A BEST UPDATE FOR WINDOWS AS BECAUSE MANY OF YOUR FANS WAITED SO LONG THAT WE CANT WAIT ANYMORE.
AND PLEASE DONT CHANGE THE BASIC FEATURE FOR WHICH OPERA MINI IS KNOWN.
WE ARE WITH YOU.

Why they see the need to present me with so much Google links on my windows phone is unacceptable to me. Only Google service I use on my WP is the YouTube app that was written by MS. They need to Metro-ize this browser and show WP appropriate links like Bing, Outlook, OneDrive etc. Posted via Windows Phone Central App

It always crashes. It's not fixed yet. I couldn't even use. ...i use lumia 620.... I hope new update will come soon..

Opera mini App not un in L520 when I open the app close inmediatly please can fix

Still crashing at a speed of Koenigsegg agera one! :P Lumia 620 wp8.1 black

May someone with enough experience coding apps explain me why is hard to develop apps such as Opera for Windows Phones?

It's still shows same problem when I start opera mini. The problem is "connection failed- unable to connect please review your network setting". While uc browser and IE are working.

Buggy app from opera. Don't waste your time and storage space by installing opera mini

Got updated this morning still crashing after a while. On l920 Cyan

Those who have posted negative
comments for crashing issue and given
1/2 star ratings (Both in windows store
and opera website) PLEASE RE COMMENT
IN STORE AND OPERA FORUM about
TODAY'S FIX UPDATE and kindly PROVIDE FEEDBACKS RELATING : DOWNLOAD
ISSUE SMOOTH SCROLLING LAG ISSUE
EXIT BUTTON ISSUE TOP/BOTTOM THICK
BAR TAKING MUCH MORE SPACE ISSUE
HINDI UNREADABLE ISSUE. THANKS TO ALL USERS PLEASE RATE
ATLEAST 3 STARS IN STORE AND WRITE
FEEDBACK TO FIX THESE ABOVE ISSUE IN
POINTS.

Its in a more stable mode now, after the latest updates, no more crashes, Atleast for now...... Saves data more than uc browser #myopinion

Keeps crashing when I try to use it.. can't even open on Lumia 525