Palm Announces Windows Mobile 6 -- in Australia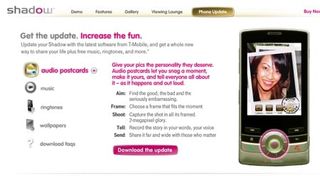 Palm's Australian site is officially showing that the Treo 750 will be getting a free update to Windows Mobile 6 "soon" (people are betting "soon" equals early September, as we previously reported (opens in new tab)). Is anybody else thinking about putting on a sandwich board reading "Give us WM6 NOW" and marching around AT&T's headquarters? The ROM is ready, it's been ready for a long time. Maybe with the rough week Palm's been having (opens in new tab) they could cap it off with a little good news - convincing AT&T to just let them release the darn thing in the US.
Read: Palm Australia - Products - Palm Treo 750 Smartphone - What's New
Windows Central Newsletter
Get the best of Windows Central in your inbox, every day!