Pantech Matrix Pro Makes the Duo Feel Unwanted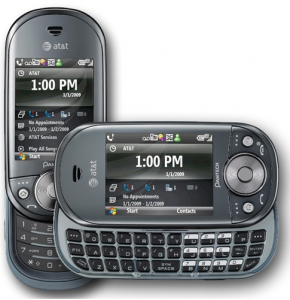 We didn't really give the Pantech Duo the attention it deserved. It was (and is) a neat little dual-slider that, sure, felt a little plasticky and looked a little cheap, but nevertheless was a totally legitimate Windows Mobile Standard device. Well, it looks like Pantech themselves must've thought even less of the Duo that we did, because for their update to the device they're dropping the "Duo" altogether in favor of calling it the "Pantech Matrix Pro."
The Matrix, you may recall, was a simple feature phone from Pantech, so that's the brand they're continuing by adding "Pro" at the end of it. Likely the Matrix sold pretty well for them, so this wasn't a bad move. On the other hand, we're still feeling guilty for giving the Duo short shrift -- seeing Pantech do the same adds a pang.
Anyhow, the Matrix Pro hangs onto the dual-sliding action and improves the look a bit and the specs just a tiny bit more
Windows Mobile 6.1 Standard
3G HSDPA, Quad-Band EDGE
AGPS, Bluetooth (No WiFi)
2 MP Camera
528 MHZ Qualcomm MSM7201a Processor
256 ROM / 128 RAM
3 hours talktime
320x240 QVGA Screen
Price and availability unknown -- more's the pity, because we totally owe it to Pantech to give this Matrix Pro a spin. [via Engadget Mobile]
Get the Windows Central Newsletter
All the latest news, reviews, and guides for Windows and Xbox diehards.