PC market shows first growth in 5 years, IDC reports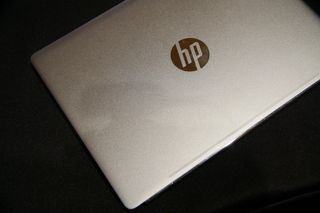 According to the latest report from analysts at IDC, the PC market saw an uptick in the first quarter of 2017, showing its first signs of growth in five years. At a total of 60.3 million units shipped, year-over-year growth measured in at a minor 0.6 percent (via Axios). Though that is a relatively minor jump, it stands in contrast to the 1.8 percent decline that IDC had been forecasting for the quarter.
All five of the top vendors — ranked by shipments — saw some measure of growth for the quarter, with HP taking the top spot with 13.1 percent. Lenovo moved to second place 1.7 percent growth, while Dell settled in the third spot with 6.2 percent growth. Apple and Acer round out the fourth and fifth spots with growth of 4.1 percent and 2.9 percent, respectively.
Interestingly, while the top five were up, the last group, simply referred to as "others," saw a somewhat hefty decline of 11.4 percent.
While a positive sign for the PC market in the short term, IDC pegs the minor growth on a replacement cycle that is just kicking into gear:
Keep in mind that IDC's data only counts what it classifies as "traditional PCs." That includes desktops, notebooks and workstations — but, crucially, not tablets.
Update: Gartner is out with its report today as well, and it paints things in a slightly different light. Overall, its data shows a year-over-year decline of 2.4 percent to 62.2 million units. Per its analysis, the business sector saw modest growth that was "offset by declining consumer demand." Like IDC, Gartner sees PC gaming as a growing niche market going forward.
Windows Central Newsletter
Get the best of Windows Central in your inbox, every day!
Dan Thorp-Lancaster is the former Editor-in-Chief of Windows Central. He began working with Windows Central, Android Central, and iMore as a news writer in 2014 and is obsessed with tech of all sorts. You can follow Dan on Twitter @DthorpL and Instagram @heyitsdtl.
Unlocked Alcatel Idol 4S in $285 on Amazon.

Yeah right,send me that link

Here you go: https://www.amazon.com/Alcatel-Windows-Unlocked-Smartphone-Goggles/dp/B0...

So is that a good sign or a really, really bad sign? 🤔

nah, i wouldnt buy it for 285 W10M is dead-ish so the price will drop even more in the upcoming months. Wait for the 120 price tag. They will be happy to sell them to anybody

Pretty good news! IDC doesnt count 2 in 1s in their PC sales data like Gartner and that is the only tablet category that is growing, so PC sales should be even better.

Honestly this has never been a big deal, they are declining because everyone already has a PC. Most households only have a couple computers, and they don't need anymore for what they use them for and the upgrade cycle is like 4-6 years. These news articles just deserve the response of 'well duh'.

Exactly, and add to that the 'upgradeability' of PCs and it's quite obvious why PCs will not grow as much as mobile. Put an SSD into a 4-year old PC, and it runs even faster than it did brand new :-) Need a high-res screen? Go shopping for a new monitor and maybe new video card as well, same goes with memory etc. In the mobile world, you're pretty stuck with what you get so you have to get a new device for every single upgrade, hence the huge 'growth' difference between PCs and mobile. Just think about how many phones you have used over the last 5 years vs. how many PCs you have used within the same time, it's more likely you've changed phones far more frequently.

For me the answer to that question is "two". Two phones, two PC's in the past 5 years. In fact, if I count my Windows tablets & laptops it's actually 6 PC's. Of course in the next 5 years it'll be lucky to be 1. I bought my WP7 in March 2011 and kept it until Feb 2016 (to my current 950). The upgrade cycle for phones should really be 2-3 years if people upgrade at the end of their contracts... but a huge number of people aren't on contract. But I'm not exactly typical... I know a few people still using Windows XP machines, because all they want to do is read their email and type Word documents.

Everyone's replacing their five year old machines.

That's exactly what I did last week!

Number 1 reason why... comouter manufactures are finally putting cutting edge technology in slim sleek devices. Especially in the mid range price market $750 to $1,500. It took them 3+ years for them to realize maybe they should do the same thing cell phone manufactures do, but wuth theur laptops. I think in another 2 years there will be even double the sleek & sexy amount of affordable laptop devuces on the market.

Meanwhile, them so-called "post-PC era" toys are still experiencing double digit declines ( https://goo.gl/PZXCG0 )...

Re: aka MrElectrifyer,
A google shortened URL to a website on a Microsoft based forum? Google click bate? I'll pass.
.
What is the real URL?

If you really want to know you can use online unshortener tools, such as https://unshorten.it/ This is the real URL... https://www.recode.net/2017/1/31/14460952/apple-ipad-sales-still-falling

Re: schlubadub,
Thank you.

That's right chumps, EAT that data... 😅

Does the press ever bother fact checking IDC and Gartner reports? Once upon a time, I decided to look into things, and I wasn't impressed. I don't know about the other companies, but Apple does (or did, not sure about now) report Mac unit sales, so it was possible to compare against these. Here's a thread I made over year or so ago: http://forums.windowscentral.com/microsoft-news-rumors/408884-remember-t...

Does this include people who buy/build their own PCs? The component market seems to be doing OK

I am confused, I thought the macbook was the best selling notebook of all time? ha ha...

Windows OS the greatest ever... Microsoft putting money in billions of peoples pocket, OEM and other partners unlike stingy apple wankers

I agree...I am poking fun at apples marketing and followers.

In my home alone we got 5 Windows PC, laptop and tablet but according to IDC who excluding custom rigs, 2in1 and tablet we're PC-less home What's the point of this data???

I dont think it does Brian! I think its just manufacturer sales.

In which case I don't have a pc according to that data!

This has the potential of being really good news for HP which in turn could be good news for MSFT. PC sales at the enterprise level increased is a big deal. If I'm a business looking to flex my influence I would need to increase my footprint. What better way to do that then with a PC that can fit in your pocket. The HP Elite 3X was just the tip of the ice berg. If MSFT can bring home their commitment to mobile in some iteration next month at BUILD, then I think it will give a reason for companies and consumers to remain optimistic about the PC/mobile experience that everyone has been hyping up for the past three years.

These articles are always hilarious. Not just picking on WC here. All the analysts articles. There's no decline in PC usage. PCs are at a point where some upgrade them every 5-7 years. I know some on there 8th year. Runs windows 10 fine. And does all the work they require. You cannot compare it to the Mobile Phone market where EVERYONE gets a new phone yearly FOR FREE!!!! There will be a point where the Mobile market will crash when people can no longer get these £600 devices free on a yearly basis.

The cost of the yearly free phone upgrade is hidden in the phone bill, so there shouldn't be a phone market crash because people can't get a free upgrade every year. It could crash due to other factors and events, but probably not that.

No it would crash. People only have £600 phones because they THINK it's free. If they had to physically buy the product up front every 12 - 18 months people would have the same phone for 5-8 years. We are already reaching a point in the current phone era where each new model is a smaller improvement than the last. I don't know a single person with a phone older than 24 months. And the amount of people who have no idea they could phone up their provider, keep there existing phone and cut the bill in half as the phone is paid for is crazy. The current model of selling phones is dangerous and volatile. Literally 95% of the people I know have no idea their contract for their new phone is them taking out a loan. A missed payment affects their credit rating. With the ability to soon be able to select any provider on devices like Tablets, phones and laptops without the need for a sim card but instead buy a monthly usage this current model could soon be gone in 5-6 years.