Raven Software QA developers under Activision Blizzard are unionizing [Update]
The group was formed with help from the CWA and the ABetterABK Workers Alliance.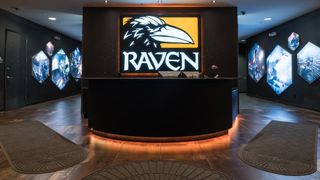 (Image credit: Raven Software)
What you need to know
Raven Software QA developers have announced plans to unionize with assistance from the Communications Workers of America and the ABetterABK ABK Workers Alliance.
The plans for the union, dubbed the Game Workers Alliance, have come following the strike Raven Software QA developers have been on since December due to Activision Blizzard denying 12 members new contracts.
Activision Blizzard has reportedly used surveillance and intimidation tactics in an effort to silence workers.
The developers are giving Activision Blizzard management until the end of Jan. 25 to respond before filing for union election through the National Labor Relations Board.
Update Jan. 21: Activision Blizzard management has responded, stating that it is "carefully reviewing" the request for voluntary recognition.
Quality assurance developers at Raven Software, a studio acquired by Activision in 1997, have worked with the Communications Workers of America (CWA) and the ABetterABK ABK Workers Alliance to form plans for the Game Workers Alliance (GWA) union. As reported by Polygon, the GWA represents the first time workers have formed a unit, with 78% of Raven Software's QA workers supporting the union according to a CWA representative.
Notably, several of Raven Software's QA developers have been on strike since December after Activision Blizzard denied 12 members of the QA team new contracts. According to a report from The Washington Post, the strike has no end date in sight, and the developers' demands have not been met.
In a news release, Raven Software QA tester Becka Aigner gave a statement: "Today, I am proud to join with a supermajority of my fellow workers to build our union, Game Workers Alliance (CWA). In the video game industry, specifically Raven QA, people are passionate about their jobs and the content they are creating. We want to make sure that the passion from these workers is accurately reflected in our workplace and the content we make. Our union is how our collective voices can be heard by leadership."
According to the CWA, Activision Blizzard has not been cooperative with workers. There have been reports of the parent company utilizing "used surveillance and intimidation tactics," which includes the hiring of "notorious union busters to silence workers." In response, the CWA has reached out to Activision Blizzard to encourage cooperation with the GWA so that the union can be officially recognized.
"We ask that Activision Blizzard management respect Raven QA workers by voluntarily recognizing CWA's representation without hesitation," Communications Workers of America Secretary-Treasurer Sara Steffens said. "A collective bargaining agreement will give Raven QA employees a voice at work, improving the games they produce and making the company stronger. Voluntary recognition is the rational way forward." Raven developers plan to file for union election through the National Labor Relations Board if management doesn't respond by the end of Jan. 25, Pacific time.
This news follows the recent bombshell that Microsoft plans to buy Activision Blizzard for Xbox, which would include Raven Software as well as all of Activision Blizzard's other subsidiaries. If the deal goes through in 2023, developers will report to the CEO of Microsoft Gaming, Phil Spencer. Until then, Bobby Kotick will continue to serve as Activision Blizzard CEO, despite widespread calls for his resignation from workers and media outlets alike.
Update Jan. 21 — Activision Blizzard responds
In a statement issued to various media outlets, Activision Blizzard has responded by stating that it's "carefully reviewing" the request for voluntary recognition of Raven Software's union by the CWA. The company's full statement is below.
"Activision Blizzard is carefully reviewing the request for voluntary recognition from the CWA, which seeks to organize around three dozen of the company's nearly 10,000 employees. While we believe that a direct relationship between the company and its team members delivers the strongest workforce opportunities, we deeply respect the rights of all employees under the law to make their own decisions about whether or not to join a union.
Across Activision Blizzard, we remain focused on listening closely to our employees and providing the improved pay, benefits and professional opportunities needed to attract and retain the world's best talent. Over the past couple of years, this has included raising minimum compensation for Raven QA employees by 41%, extending paid time off, expanding access to medical benefits for employees and significant others, and transitioning more than 60% of temporary Raven QA staff into full-time employees."
Brendan Lowry is a Windows Central writer and Oakland University graduate with a burning passion for video games, of which he's been an avid fan since childhood. You'll find him doing reviews, editorials, and general coverage on everything Xbox and PC. Follow him on Twitter.
Imaging a Game Developer who gets tenure when they leave. Is that... necessary?

Unions aren't without their fair share of problems, but overall are a huge net positive. Unions are what helped America become the economic giant that it is, and their demise is directly related to the skyrocketing increase in economic inequality. I wish them luck!

Problem is most QA personnel at most of the major studios are contractors.
That includes Microsoft, where they are by most reports wellpaid by category standards ($20/hr vs $8-12 elsewhere).
Contractors tend to have little to no leverage with most companies, typically becsuse tbey're not directly employed. Amazon is subject to these unionization attempts but since contracts expire...
...they never get very far. Even if they did, Amazon can put up the contract for re-bidding and the u ionized employee be outbid. Given the impending change of ownership at Activision, Kotick (remember him?) can just ignore them and run out thd clock, cancel the contract if going through an outside employer of record, or just fire the lot and fight with the NLRB and pay any fines.
MS is known for being a generous employer to their debelopers but they also reorganize annually and regulR fire the bottom 5% of performers.
The tech world is not the smokestack industrial world. Good luck, children. (BTW, tenure only exists in academia. Not in business, where everybody is subject to termination in ond form or another. Even CEOs, main owners, and Founders.)

I have not followed this part of the story as closely. But generally, contract employees have no rights so it'll be interesting to see how their attempt to unionize will even be accepted at the NLRB. Even within pro-union states you have to be an actual employee to join a union and contractors are not employees. I'm not saying it's impossible, I just need to see more info (and this site has been pretty bad about 100-word stories of late). As for Microsoft, this is an easy solve. Open a new QA "studio" and offer all of them FTE. They will have to leave the union to take the job, but you are talking about 30 employees. Microsoft will likely be willing to eat it to make the problem go away.

There's lots of things they could do right up to closing Raven and transferring the staff to other studios.
Thing is, in mergers lots of jobs can and do get eliminated, rendered eufemistically "redundant". Activision can agree to anything to shut them up and in a year those "permanent" jobs be gone. More, events may have overtaken their issues. In this case, MS is heavy on contracting but also one of the top paying employers (if not the top) and definitely non-union. Their QA contractors get $22 an hr vs $13 at Activision, which is actually on the *high* end, apparently in the $11-15 range for the likes of EA, UBISOFT, and Sony. FWIW there's this: https://www.youtube.com/watch?v=Yb34vRSIi7I&t=39s
Relevant section is around 6min. QA is not a great paying job anywhere but few contract jobs in tech are and Raven is in Madison, Wisconsin not Silivalley. Unionizing may not buy them anything if what they get is less than what non-union MS baselines.
Windows Central Newsletter
Thank you for signing up to Windows Central. You will receive a verification email shortly.
There was a problem. Please refresh the page and try again.