Report: Netflix wants to expand into gaming
The streaming media giant apparently wants to offer games to subscribers.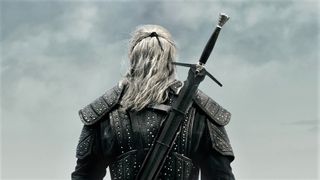 (Image credit: Netflix)
What you need to know
Netflix is reportedly looking for an executive with video game experience.
The streaming service has hosted several shows based on video games, and it's also made
It's considering offering games to subscribers in a bundle, similar to Apple Arcade.
Netflix is apparently trying to get into the gaming industry, according to a new report. The company has been shopping around for an executive with gaming experience as it looks to expand its offerings to entertainment media.
The report comes from The Information, which cites anonymous inside sources who say that Netflix has approached gaming industry veterans with offers to join the company. What they expect this new hire to do, however, is unclear, with the sources saying that the strategy is up in the air. One idea is to offer a bundle of games to subscribers in the same manner, like Apple does for Arcade subscribers (good thing it didn't compare its services to Xbox Game Pass because they're not really all that similar).
Netflix and gaming aren't exactly strangers -- the company has of course produced some of the best gaming adaptations to date, like the animated Castlevania show and The Witcher (which takes at least some inspiration from the games). It's also dabbled in video game adaptations of its shows, such as the Stranger Things games that have cropped up for mobile and consoles.
The service has tried its hand at interactive shows before, such as the film Black Mirror: Bandersnatch, which mimicked a choose-your-own-adventure story.
Netflix later released a statement to multiple outlets saying, "Our members value the variety and quality of our content. It's why we've continually expanded our offering - from series to documentaries, film, local language originals and reality TV. Members also enjoy engaging more directly with stories they love - through interactive shows like Bandersnatch and You v. Wild, or games based on Stranger Things, La Casa de Papel and To All the Boys. So we're excited to do more with interactive entertainment."
That might sound like a confirmation, but "interactive entertainment" doesn't necessarily mean games. We'll have to see what the company comes up with. In the meantime, if you want to catch up to Netflix on console, get yourself a good Xbox Series X headset.
Get the Windows Central Newsletter
All the latest news, reviews, and guides for Windows and Xbox diehards.
Rachel Kaser is a Windows Central gaming contributor, who's been writing since 2013 and gaming since the age of five. She's covered everything from gaming news, reviews, and analysis -- if it exists in gaming, she knows about it. She also contributes to Future's other sites, iMore and Android Central. If you want to hear her opinions on games, pop culture, tech, and everything in between, follow her on Twitter @rachelkaser.