Rock Space is a brand making its name around Amazon, often as a budget choice appearing in searches for networking hardware. Their latest router, the AX1800 (RSD0619), touts its Wi-Fi 6 capability for high transfer speeds and capacity for multiple wireless devices. It certainly sounds like cheap and easy access to cutting-edge wireless tech, if it's true.
For less than $100, your choices for Wi-Fi 6 enabled routers aren't so vast, so the AX1800 aims to conquer this budget corner of the market. It promises modern wireless on the cheap, but how much performance can you realistically expect when cutting the cost? We found out in our Rock Space AX1800 review.
Bottom line: A barebones router that offers Wi-Fi 6 compatibility with tremendous signal strength but lackluster security options keep it from standing out as a tempting option.
For
Affordable
Fast 2.4GHz band
Strong wireless signal
Against
Weak security
Bizarre text translation throughout
Rock Space AX1800: Price and availability
The Rock Space AX1800 (RSD0619) router is available from the official Rock Space website and Amazon.
Launched at $100, it currently retails for $80. Further reductions may apply in the future, so it's worth keeping an eye on Amazon if you're in the market for a cheap Wi-Fi 6 router.
Rock Space AX1800: What you'll like
For its price point, I was impressed with the feature set offer from the AX1800. In terms of what Rock Space advertises, it's all here. The four external antennas felt like they might be just for show, but I was pleasantly impressed by the superb wireless performance. Testing the signal in my usual network environment, I had better Wi-Fi than I would usually expect in the farthest-reaching rooms of my house.
Considering I usually use a mesh system for my wireless network, I had expected worse performance from a single unit router, but the AX1800 kicks out an admirable signal. Positioned next to my modem means it's at the center of all things connected, and I have a lot of Ethernet devices. Fortunately, Rock Space included four Gigabit LAN ports, perfectly serviceable for my devices. Of course, it's nice to enjoy faster multi-gig ports on a base router, but for $80, it's still useful to have a wide array of Gigabit options.
With the Wi-Fi 6 standard, you have access to MU-MIMO and OFDMA technology to handle multiple users at once without slowing down the data traffic. I had every phone, tablet, desktop, and laptop in my house streaming various media, and no obvious breakdowns occurred. Beamforming helps the AX1800 focus wireless signals on particular devices, with its dual-band signal performing best on the 2.4GHz band. Since I had no problems with multiple connections, there were no worries about bandwidth on individual devices.
Our older tablet still reached the maximum downstream rate during downloads over Wi-Fi, so there are no issues with the 802.11 signal. The 5GHz band is functional, offering compatibility with modern wireless devices, but speeds didn't climb much higher than 2.4GHz when testing file transfers between 5GHz devices. Distance from the router didn't significantly affect transfer speeds, but the advertised 1201Mbps must require the perfect environment because I couldn't attain anything close. Again, it is functional, compatible devices will connect to the 5GHz, and it will at least help prevent Wi-Fi congestion.
Setup was simple, but with a caveat that I'll get into later. For novice networking users, Rock Space makes its official app available to help with getting started. I used the remote dashboard through my web browser and was taken through a few steps to name the network and set a password. It's mostly painless, with the comforting benefit of WPA3 password encryption to keep any undesirables out of your network. Overall, you get what you expect from a Wi-Fi 6 router. The dashboard is barebones, but most functions are there, minus some critical network security options.
Rock Space AX1800: What you won't like
For how simple the AX1800 was to set up, it lacks too much in the way of security. Connect the power, and it immediately broadcasts an unprotected signal, putting any Ethernet-connected devices at risk. Add to that your password displayed in plain text on the proceeding confirmation screen, and I had no faith left in the design of this dashboard.
Rock Space might offer encryption for your wireless password once the AX1800 is ready for use, but recommending the same password for admin access is another red flag on their approach to network security. Most of the features on the dashboard are what you expect from a router, offering real-time traffic statistics and quality of service tools, so the lack of any proper anti-malware option seems all the more baffling.
Something else troubling lurks all around the Rock Space dashboard, and it's the unusual language used. Reminiscent of poorly localized off-brand hardware, many of the UI messages displayed read like something you might find on an online translator. Buttons are labeled "Goto Home," and notifications read "the setting is successful," removing any confidence that the AX1800 is a reliable product to withstand years of use. It feels like too much of an afterthought, a product of a lazy UI design.
On its construction, the AX1800 is mostly fine. It's a plain, black router with nothing outstanding to see, but thankfully doesn't try to emulate the space-age aesthetic of other brands. Its simple design wouldn't be a problem if not for the flimsy wireless antennas, which is a shame, considering the incredible wireless signal. Its antennas can be rotated but feel as though they could easily snap if accidentally turned in the wrong direction one too many times. The whole thing is strangely lightweight, to the point of feeling hollow and fragile.
Rock Space AX1800: Competition
Considering everything that Rock Space has done right here, it's tough to recommend the AX1800 over its competitors. The TP-Link Archer AX10 is not only cheaper but has an almost identical feature set. Selling the Rock Space router on its few merits alone is tough. It's a cheap way to set up a strong Wi-Fi 6 signal at home, but the specifications are too close to give it a significant edge.
Swipe to scroll horizontally
Category
Rock Space AX1800
TP-Link Archer AX10
Capacity
Dual-band
Dual-band
Line rate
AX1800 (573.5Mbps / 1201Mbps)
AX1500 (300Mbps / 1201Mbps)
Antennas
4
4
LAN
4x Gigabit LAN
1x Gigabit WAN
4x Gigabit LAN
1x Gigabit WAN
Beamforming
✓
✓
OFDMA
✓
✓
Encryption
Up to WPA3
Up to WPA3
The Rock Space AX1800 doesn't perform well enough to outclass the TP-Link Archer AX10, considering its missing security functions. Superb wireless signal strength means that the AX1800 still stands as an alternative for those on a budget if nothing else is available. If you're willing to take the proper steps to protect all of your connected devices, you'll find the impressive wireless performance might somewhat balance the downsides.
Rock Space AX1800: Should you buy it?
You should buy this if ...
You need a Wi-Fi 6 router on a budget
Your home struggles with wireless signals
You shouldn't buy this if ...
You'll broadcast sensitive data on this unprotected network
Kids or pets might knock into this fragile router
Rock Space offers tempting deals on modern networking technology, but the AX1800 is not without its drawbacks. For less than $100, it's a decent way to access the Wi-Fi 6 standard and the advantages it brings to networking speed and performance, but the lack of security is a caveat that demands consideration. If you're looking for a cheap router and can protect your devices elsewhere, you'll save plenty of money here.
The wireless signal provided by the AX1800 is outstanding. Its performance from a single unit router compares to some of the best budget routers on the market but requires careful consideration of its unprotected traffic. Fragile construction means that anyone with rambunctious children or hyperactive pets should keep the router safely positioned, owing to the easily damaged antennas and overall weak assembly.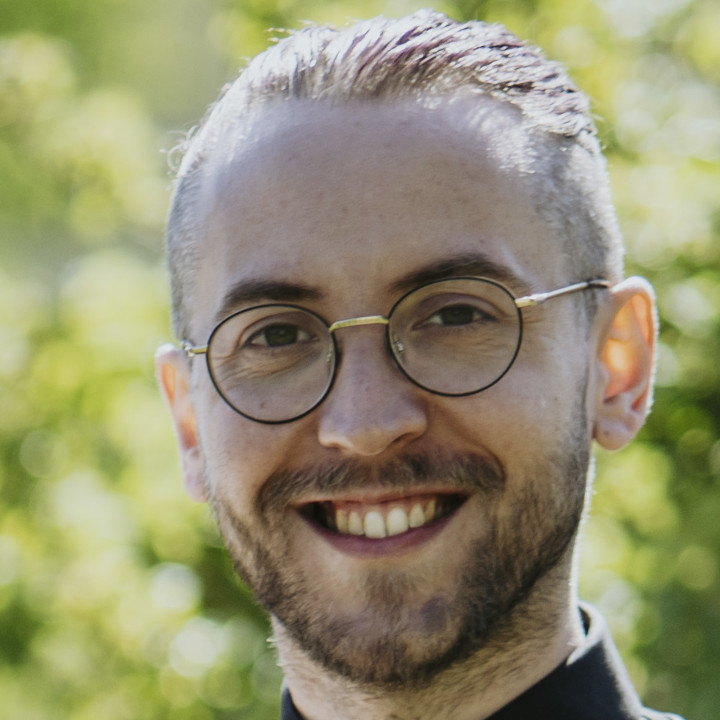 Ben is the channel editor for all things tech-related at Windows Central. That includes PCs, the components inside, and any accessory you can connect to a Windows desktop or Xbox console. Not restricted to one platform, he also has a keen interest in Valve's Steam Deck handheld and the Linux-based operating system inside. Fueling this career with coffee since 2021, you can usually find him behind one screen or another. Find him on Mastodon @trzomb@mastodon.online to ask questions or share opinions.