Rumor: Nokia and HTC both working on dual-SIM Windows Phones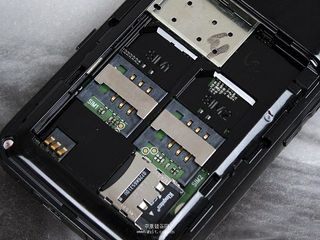 Back in September, Evleaks revealed on Twitter that Nokia was working on a dual-SIM version of Lumia 720. So far, the device hasn't materialized in front of us yet. But according to latest rumors, it's still on the way: Nokia's dual-SIM isn't dead yet.
Citing an unnamed insider source, Chinese tech site WPDang reported that both Nokia and HTC are currently preparing several dual-SIM Windows Phones. Unlike on some Nokia feature phones where you are allowed to shove in two SIM cards, but only one will work at a time, SIM cards in these devices will work simultaneously.
I'm not sure about users in developed countries, but in China and India, there is high demand for such devices. Having two SIMs working together immediately opens up several user scenarios:
Business folks running frequently between two cities could equip their phones with local SIM cards from both destinations. Long distance and roaming fees are evaded, and there's no need to swap the SIMs around.
Different carriers for talk and data: China Mobile has THE BEST GSM network coverage in the world (well, covered from subway tunnels all the way to the top of Mount Everest), but their 3G network comes in a weird standard called TD-SCDMA which is poorly supported by phone makers. China Unicom's WCDMA network is lacking by quite a bit in terms of coverage, but the data flows pretty fast when there actually is reception. Dual-SIM phones allow people to enjoy the best from both worlds.
Sadly the insider source didn't give an estimated date of release. 2013 is almost running out, and there's hardly any time to slip a device or two into the Nokia World conference. Let's see what happens in 2014.
The source also revealed that HTC will be releasing three new Windows Phones during late 2013 and early 2014, including HTC One loaded with Windows Phone 8. Hopefully there are nice surprises on the way.
Source: WPDang
Get the Windows Central Newsletter
All the latest news, reviews, and guides for Windows and Xbox diehards.