Secrets on the inside: Nokia had Android, Microsoft had the Surface Phone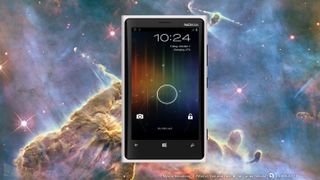 Shortly after joining Nokia as CEO, Stephen Elop issued a company internal memo titled "Burning Platform". The memo served as a wake-up call for Nokia to rethink their strategy going forward in regards to which mobile platform they were going to build the company upon. It was then a couple of months later at Mobile World Congress 2011 that Nokia announced they would be using Microsoft's Windows Phone operating system.
Since then, tech pundits and consumers alike have cried for a high-end Nokia smartphone running Android. Nokia has always shot down those pleas, but that might not having always been the case internally. Nokia had Android running on Lumia hardware at one point.
A post by the New York Times details the history between Nokia and Android. While Microsoft and Nokia have publically always seen eye-to-eye in regards to their bullishness with Windows Phone, behind closed doors things weren't so rosy. An internal secret project at Nokia had Android running on Lumia hardware. The project was sort of a Plan B if things with Windows Phone didn't work out. The deal between Microsoft and Nokia was always up for renewal at the end of 2014.
Nokia wasn't alone in having a Plan B. We've always heard rumors of a Surface Phone, a device from Microsoft to save Windows Phone from OEMs. Over at The Verge, we now know a little bit more about the long rumored device. According to internal sources, Microsoft had several prototype devices internally as their own Plan B. The secret phone project was headed by Terry Myerson.
What pushed Nokia to really look into Android? It was the progress at which Microsoft had with the Tango update for Windows Phone. Tango was the update that allowed Windows Phone to run on lower end hardware, something that Nokia was adamant about having. They played around with Linux and Android on low-end hardware internally as Microsoft worked on Tango. As we know, the next billion smartphone users will come from hardware that isn't on the cutting edge.
What would the world be like with Nokia making Android devices and Microsoft producing their own hardware? We'll never know, but we'll might see those questions answered in a weird way. Microsoft phones made by "Nokia".
Source: New York Times, The Verge
Get the Windows Central Newsletter
All the latest news, reviews, and guides for Windows and Xbox diehards.