Share your personal path on the Windows phone platform!
At Windows Central, formerly known as Windows Phone Central, we've used and reviewed a ton of different Windows-powered mobile devices.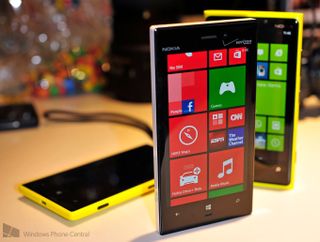 In fact, it's probably safe to say that combined the Windows Central staff has used the majority of Windows phones ever released. And when you use so many different phones, it can be fun — and a bit challenging — to try to look back and remember your path on the platform that led you to your current phone.
There's a lively discussion going on in our forums on this topic right now.
The concept is simple: try to remember every Windows phone (or other phone) you've ever used, and then list them using this simple format: Windows phone 1 > Windows phone 2 > Windows phone 3 > Windows phone 4.
It's that easy. So pop on over to our forums and chime in. You just might remember a gem of a phone that you'd forgotten you ever used.
Al Sacco is content director of Future PLC's Mobile Technology Vertical, which includes AndroidCentral.com, iMore.com and WindowsCentral.com. He is a veteran reporter, writer, reviewer and editor who has professionally covered and evaluated IT and mobile technology, and countless associated gadgets and accessories, for more than a decade. You can keep up with Al on Twitter and Instagram.
Windows Central Newsletter
Thank you for signing up to Windows Central. You will receive a verification email shortly.
There was a problem. Please refresh the page and try again.