Skype pulled from app stores in China
Skype is no longer available to download from mobile app stores in China.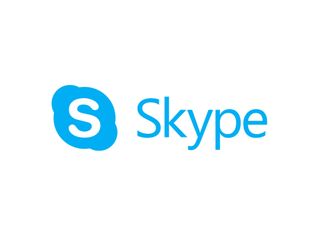 For a month, The New York Times reports, Microsoft's Skype has been unavailable to download from app stores in China. The app disappeared from Apple's App Store, as well as a number of third-party Android app stores, according to the report.
In a statement to The New York Times, Apple acknowledged Skype's disappearance from the App Store, noting a conflict with local law brought to the firm's attention by China's Ministry of Public Security. From Apple:
A Microsoft spokesperson told The New York Times that Skype's removal from Apple's store is temporary, and the company is "working to reinstate the app as soon as possible." Microsoft did not address Skype's disappearance from third-party Android app stores, which many Chinese Android users rely on because many of Google's services are blocked in the country.
Navigating the Chinese government's grip on the internet within the country can be difficult for foreign services, particularly in the realm of messaging. As The New York Times notes, a new law governing cybersecurity that China began implementing in June could have an impact on access to foreign messaging apps like Skype, Signal, and WhatsApp. For now, Skype still works within China, but its removal from Android and iOS App Stores will limit access to it.
Windows Central Newsletter
Get the best of Windows Central in in your inbox, every day!
Dan Thorp-Lancaster is the former Editor-in-Chief of Windows Central. He began working with Windows Central, Android Central, and iMore as a news writer in 2014 and is obsessed with tech of all sorts. You can follow Dan on Twitter @DthorpL and Instagram @heyitsdtl.
怎么办呢,只求uwp不要像WhatsApp那样挂了就好

Soon to be removed from everywhere else. Because it doesn't work.

It had stopped working after it was bought by Microsoft.

It certainly began its decline at that point.

I would like to defend Skype, because it's been great for me, including the UWP app... until recently. I assume it's just the current version, but now I frequently have trouble connecting with contacts. It looks like we're connected, but sending a text just shows "Sending..." and never actually sends, or waits hours to send. Voice and video calls don't go through when it's in this state. Generally, a full computer restart fixes it, but nothing else (including restarting Skype or even changing the routing (which should force it to reset all of its networking connections) does. I have the same problem on multiple computers with this version, so I don't think it's just my main PC. I have not gone back to try the desktop version, but probably should, at least for diagnostic reasons. Still, it's been so good for so long for me, I'm willing to give them the benefit of the doubt on this as just a single glitchy update. I love the SMS integration with Skype on my Windows Phone and I'm so much happier with the UWP version for the background updates. Well, except this last one that seems to have broken it. :-)

Skype is so broken, that's become a running joke and not a funny one. When I posted about skype being made obsolete by Microsoft teams on the skype blog 'showcasing' the return of granular presence controls (which are still broken), I noticed a resurgence of skype centric movement and in the absolute worse possible places much to my chagrin, as the experience was so woeful (you had to login as guest for the future decoded event). I would have ended up with subdural hematoma from banging my skull against the wall (a gazzillion times) in frustration if I had no more will power to engage any more with skype or ran out of patience.

And, Microsoft just seems to be completely ignoring all the feedback on Skype. They keep focusing on inane garbage like emoji and NOT on that actual functions and stability.

To me it feels like office politics has englufed the Skype Team completely, it would explain why there been so many haphazard approaches whilst ignoring what made skype what it was - a reliable messaging service with focus on quality.

Thanks, just reminded me I need to buy some shares in tencent.

usa and china have one thing in common: control

we everyday using skype as a business communication tool, is working fine.
as it pulled from china store it's not surprise as many international services is keep pulling out from china market, as china is a very unique market which all under controlled by their government...just like google services, WhatsApp, facebook, all you can't find in China.

I think the latest skype update is awesome. Sadly not many want to use skype anymore. Comparing WhatsApp and skype i say Skype is better, but people still want to use heavy apps like Facebook messenger

Seriously, who cares?! We are not living in China, as long as not happening in our country, who gives a damn what is missing in China?!

The world is made up of approx 257 countries, so no you don't speak for all of us.

Whatever platforms China uses will increase the global numbers for those platforms. You want WeChat to be the dominant messaging platform globally so China can snoop on all your chats? God damn short sighted fools.
Windows Central Newsletter
Thank you for signing up to Windows Central. You will receive a verification email shortly.
There was a problem. Please refresh the page and try again.