NAB 2023: Adobe announces major updates for Premiere Pro, After Effects, and Frame.io
Brand-new security features and easier collaboration.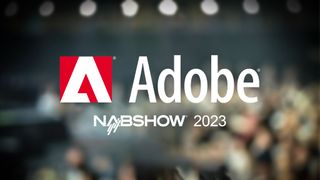 (Image credit: Windows Central)
NAB Show 2023 (Nation Association of Broadcasters) has kicked off in Las Vegas with several companies showing off their latest hardware and software updates at the annual trade show. Adobe usually has a powerful presence at these conventions, and this year is no different.
The creative software company has revealed several updates coming to After Effects, Frame.io, and Premiere Pro this year. These changes will make the programs easier to use for both individuals and teams.
Premiere Pro gets auto tone mapping and text-based editing
To kick things off, Adobe announced that its video editor, Premiere Pro, has been streamlined to make the video editing process even faster and more convenient than ever before. Some of these features are live, while others are expected to ship by May.
Collaborative editing within teams
Premiere Pro's collaborative editing features have been updated to make the process faster while ensuring the project is worked on and saved properly. For added peace of mind, all changes are saved locally within a user's device as well as in the cloud.
Adobe has also worked to reduce miscommunication errors that add to post-production time. The recently added Sequence Locking makes it so that a person can take ownership of a section of footage, and no one else can edit it while this is in effect. Additionally, the new implementation of progressive project loading makes it so that only the sections a person currently needs to work on are loaded. That way, team members can get the exact sequences they're meant to work on without affecting others' work.
Built-in text-based editing
Image 1 of 2
Premiere Pro is already worth the price of the subscription as it automatically transcribes imported videos using Adobe Sensei, which is impressive in its own right. However, the software gets even more advantageous with the brand-new text-based editing workspace, which makes it easier to find specific parts of recordings and make changes to them. For instance, say you wanted to get a soundbite of a specific sentence that you remember hearing while recording. You can search the transcribed text and quickly locate that part of the video in just a few seconds rather than comb through the footage to find it.
Additionally, It's also easy to move clips around in the timeline directly from within the text editor while using the same shortcuts rather than having to leave and make these changes elsewhere. It's worth noting that Premiere Pro is currently the only professional video editor with text-based editing built into it at this time.
Text-based editing is currently still in Beta but is expected to ship by May.
Unifying LOG and HD footage color in a sequence
Image 1 of 2
As we all know, each recording device displays different colors, brightness levels, and tones in its footage. It's for this reason that many editors are extremely familiar with LUTs (lookup tables) as these are used in video color grading to make sequences shot on various devices look to their best advantage.
However, now Premiere Pro seeks to do away with this extra LUT editing step by introducing automatic tone mapping. This quickly fixes up footage from various devices by employing the best coloring and contrast for each sequence. It also serves to make footage shot between LOG and HD capture devices look more uniform and appropriately detailed, so viewers aren't jostled by visual differences.
Adobe noted that it respects the fact that working with LUTs and having the knowledge to do so is a source of pride and control for many editors. As such, tone mapping and the ability to automatically detect video log colorspace can both be turned off if desired.
Premiere Pro workflow improvements
Adobe has been hard at work making quality-of-life improvements to that enable Premiere Pro to work faster and provide more helpful features. Here are the latest workflow improvements.
Background Auto Save: Works in the background to make backups without disrupting the user experience. This enables the ability to step backward on your work when needed.
System Reset Options & Effects Manager for plug-ins: Quickly clear cache, wipe preferences, and troubleshoot incompatible plugins.
Accelerated GPU: Effects and transitions are employed far faster than before.
Other workflow improvements: ProRes render previews, more zoom levels, title and graphic batch adjustments, direct export to Media Encoder, and more.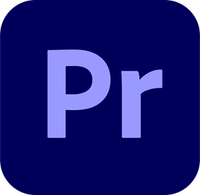 Get all of the tools you need to edit your videos as quickly and professionally as possible. New updates are frequently brought to Premiere Pro, ensuring that the software will get even better as time goes on.
After Effects is more approachable than ever
After Effects hits 30 years in 2023, and to celebrate, Adobe has worked to make the visual effects and motion graphics software faster and more approachable.
Color management made easier
Native support for ACES and OpenColor IO have been added to After Effects to help reduce color inconsistencies that come from videos being shot with multiple devices. This will slim down the amount of time it takes for artists to apply uniform effects across different shots.
Finally, a Properties panel and Colorama color picker
A brand new Properties panel on the right side of the After Effects window allows effects artists to change stroke colors, anchor points, rotation, opacity, text properties, keyframing, and more without having to navigate through deep-seated layer menus. Users can also determine what properties specifically show up in the Essential Properties panel for a super fast, customized workflow. This will make the effects process a whole lot more convenient.
Selectable track mattes were a popular addition that Adobe added to After Effects last year, but now they've been made even better. Users can now create and use keyboard shortcuts with this feature to make it easier to access their most-used tools. In a similar vein, Colorama now defaults to the After Effects color picker to help users quickly find the exact tone and hue of a color they want.
These are all welcome changes and ones that will feel familiar to anyone who uses Photoshop, Illustrator, and other Adobe software that employs the Properties panel.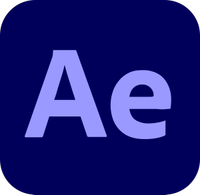 Add beautiful animations, effects, and transitions to your videos using this amazing program. There are plenty of tools at your disposal as well as a large community to learn from.
Frame.io brings better security than ever before
Adobe completed its acquisition of Frame.io back in 2021, and since then, it has worked to improve the video collaboration platform for its users. The software has already been an extremely convenient place for teams to share video projects, get feedback from others, and get updates in real time. Now some important updates are making Frame.io even better for creative teams and those they work with.
Ground-breaking security watermarks
Security is always a major concern for creatives and enterprises. With that in mind, Frame.io now has a brand-new feature called Forensic Watermarking. This is "an invisible watermark that's undetectable to the human eye embedded in the video... [it] can survive file copying, screen recording, or even external recording from cameras and mobile devices." These watermarks can be created within seconds and can be applied to clips as short as 30 seconds. That way, your work will always be marked as yours, even if someone steals it and markets it as their own.
But what do you do if you think someone is using your work? Users can contact Frame.io support reps, who can then extract the invisible watermark from the video (if it is there) and get information on who has the rights to the footage. Any additional actions to take will be determined from there.
Frame.io now works with photos and PDFs
Frame.io is expanding its abilities to work with photos and PDFs, which will make the software usable across more departments and not just video teams.
As part of NAB 2023, Adobe also discussed how its native camera-to-cloud integration has extended to FUJIFILM X-H2S and X-H2 photography cameras. This means that RAW, JPEG, TIFF, HEIF, 8K ProRes, HEVC, and H.264 files taken on these cameras are automatically sent to the cloud (via Wi-Fi, Ethernet, or smartphone tether) and appear within Frame.io for team members to edit and review on whatever platforms they work from.
This drastically saves time and allows work to get done faster since photographers can keep working on their shoot while editing teams can dive into enhancing the still media right away.
Editing and asset comparing made easier
Frame.io now allows teams to see all annotations, comments, and feedback on any still file all at the same time. This includes Adobe RAW Photoshop, Illustrator, or InDesign files. Simply click on the comment log on the side, and additional details for a specific annotation can be read while non-destructive markings on the still image are visible.
Frame.io has allowed users to compare video files for a while, but now the ability to compare versions of still projects has also been added. That way, teams can easily look at changes and determine if something looks the way they want it to.
In other news, a new integration with Capture One allows photographers and tech teams to upload and share files from anywhere in the world using Frame.io's camera-to-cloud feature. This will make it easier for wide-spread teams to gain access to projects quickly and get working on them in little time, regardless of distance and time zones.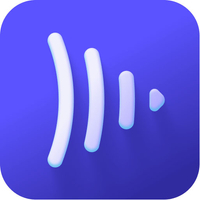 Share media with team members as soon as its available and cut out the tedious uploading process. Everyone can get jump started on their work as soon as possible and cut down on post-production time.
Exciting things are yet to come
Adobe has always been on top of developing updates that make creative work a whole lot easier. The many quality-of-life improvements and added tools announced at NAB 2023 will undoubtedly streamline many workflows in the professional creative space. It's amazing seeing the best video editor, Premiere Pro, getting even better.
This is only the beginning of the year and so there are sure to be even more announcements from Adobe regarding its most popular programs. Adobe listens to its audience and works to implement many of the most-asked-for features, so we expect great things still to come.
Get the Windows Central Newsletter
All the latest news, reviews, and guides for Windows and Xbox diehards.
Self-professed gaming geek, Rebecca Spear, is one of Windows Central's gaming editors with a focus on Xbox and PC gaming. When she isn't checking out the latest games on Xbox Game Pass, PC, or Steam Deck; she can be found digital drawing with a Wacom tablet. She's written thousands of game guides, previews, features, and hardware reviews over the last few years. If you need information about anything gaming related, her articles can help you out. She also loves testing game accessories and any new tech on the market.