Sprint Nextel's controlling interest sold for $20 Billion and change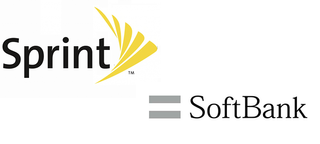 Controlling interest in Sprint Nextel has been purchased for $20.1 Billion by the Japanese mobile operator, Softbank. The announcement came today at a Tokyo press conference and represents the largest overseas acquisition by a Japanese firm.
Softbank will invest $20.1 billion into Sprint with $12.1 billion to be distributed to Sprint Stockholders and $8 billion of new capital to strengthen Sprint's balance sheet and fund efforts to expand Sprint's network reach.
Softbank Chairman and CEO, Masayoshi Son commented that,
The agreement transactions are to be completed by mid-2013 when a new publicly traded entity, New Sprint, will be created. Sprint is hoping to benefit from Softbank's successful deployment of LTE in Japan. Softbank on the other hand gets a newly created U.S. subsidiary and a major foothold in the U.S. wireless market. A foothold that could be used to acquire additional, smaller wireless companies.
What does all this mean for current Sprint customers? It's really too early to tell but maybe, just maybe, this may open the door for our Windows Phones to have more of a presence on Sprint.
Source: Sprint; Thanks, Rudy, for the tip!
George is the Reviews Editor at Windows Central, concentrating on Windows 10 PC and Mobile apps. He's been a supporter of the platform since the days of Windows CE and uses his current Windows 10 Mobile phone daily to keep up with life and enjoy a game during down time.
That's why Sprint teamed up with Verizon to prevent ATT from obtaining T-Mobile

I guess that's what they get for not supporting Windows Phone. Karma.

well effectively this allows Sprint to continue their beligerent practice of pushing iPhones so they can finish out that commitment. If anything it means Windows Phone gets screwed on that network. SoftBank is essentially the iPhone carrier in Japan and I'm sure they won't mind sprint continuing that path in the US.
If SoftBank injects a lot of Softbank into Sprint and excercises all that was Nextel from it, it might resemble the Sprint of yore when it is all over with. Honestly I'd start by going back to the original Sprint Logo and ditching that crappy yellow color scheme. I'd like to consider Sprint again once they have retired all of their antique CDMA technology and are Vo-LTE.

I wonder if the iPhone deal had anything to do with this?

Probably contributed to it. For it to be profitable they needed an insane amount of new users using iPhone just to break even. Like a number equal to their entire user base.

One less unlimited data carrier.

I doubt that. Softbank is one of the best carriers in the world, and they turned around Vodafone Japan in 2006 wheb they bought the failing branch of Vadafone. This is a good thing for Sprint and consumers. I look forward to a new prixing war that will have ATT and Verizon worried. And since Vadafone UK owns 45% of Verizon, they will know what Softbank can do and be worried.

At&t now the only major US owned company

As long as Sprint's U.S. management gets a good shakeup out of this.

Wonder when I'll get an email telling me I'll have to pay more for my unlimited plan or your unlimited plan no longer exists! Oh well they don't have the phones I want anyway. : /

Unfortunately SoftBank will likely double down on iPhone and Android instead of bolstering Windows Phone. We need another avenue to win market share.

I wouldn't say that. Softbank adding more capital to Sprint allows them to support more phones. And even if that is the case - Sprint currently has zero planned Windows Phones and none in its current line up. So that didnt change.

Seems to me like New Sprint won't be that much different than Sprint, Old Sprint, or Future Sprint... unless of course Future Sprint is Softbankrupt...

I had always thought Sprint was worth more than Tmobile USA with the media always refering to Sprint as the Number 3 carrier and and Tmobile as number 4 but if Im not mistaken, with 70% of Sprint going for 20.1 billion puts the total worth of Sprint around 28 billion which is far less than the 38 billion AT&T offered for Tmobile

Does that mean Tmo was worth $38b or just that that was how much AT&T was willing to pay to try and re-monopolize the phone market?

I, for one, welcome our new Japanese overlords!

So sprint won't counter offer for metroPCS. Now we know why

I guess I'll probably stick around until my wifes contract expires sometimes around feb/mar and then, more information will be out and I could make a better decision from that. From what I saw on their english language site, they ae a little more supportive of WIndows than Sprint, if you consider they still offer a few Windows Mobile devices. It's more than Sprint does with their old WinMo device they still offer.

How ironic that they sold for the same exact amount (20 billion) that they threw at Apple just to get the iPhone. The reality is that it was a bad investment just to be able to carry one phone.

Softbank is an amazing phone company. Honestly I'd love to switch to sprint if they'd get some Windows phones on a prepaid deal. Seriously, though, after my time in Japan I began to love how they do cellphones. They could make a killing in the US.

Not just the US.. The prices in Europe are insane aswell.. I hope they get through here too and give us better service for what we pay for.. I mean, €55 for 1gb (over 3G), 150 min and unlimited texts (vodafone netherlands) is insane.. :-/

Sprint have lost money in the past 19 quarters and are 15bn in debt. Softbank are 10bn in debt. Do the maths. It won't work out. Credit ratings agencies are already on red alert

Actually not to long ago I called for an etf price the lady I spoke to says why I said because u guys won't be getting any windows phones soon so I want out she went to her manager to confirm then she tells me there will be at leas 1 windows 8 phone back of my head says lier u just want to keep my business :-( it be nice if it were true though

Maybe the new owners will actually try to sell some Windows Phone 8's on Sprint. Just a thought...

terrible service anyways!!!
Windows Central Newsletter
Get the best of Windows Central in in your inbox, every day!
Thank you for signing up to Windows Central. You will receive a verification email shortly.
There was a problem. Please refresh the page and try again.