Sprint is no longer selling Windows Phones on its website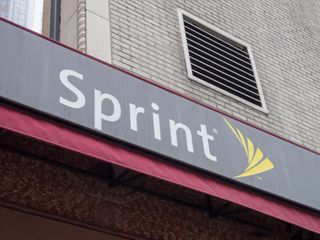 Sprint, the third largest wireless carrier in the US, is no longer selling any Windows Phone devices on its website. So far, the company has not yet commented on this decision.
A quick check of the Sprint website shows that not only does it not show any Windows Phone units on sale but that the selection of smartphone operating systems on its menu is only showing iOS, Android and BlackBerry models. We have contacted Sprint's PR reps to see if they have any comments on this move but so far they have not responded to our inquiries. If and when they do, we will update this post.
While Sprint itself may not be selling any Windows Phone models, other retail outlets are offering phones from the carrier, at least for now. The Microsoft Store website is still selling the Sprint models (opens in new tab) of the Samsung ATIV S Neo and the HTC 8XT. Amazon is also selling the ATIV S Neo (opens in new tab).
However, this action by Sprint is also not unexpected. The carrier has never been the biggest supporter of Windows Phones, at least compared to its competition at AT&T and T-Mobile. Even Verizon Wireless has shown more support for Microsoft's OS this year than Sprint has.
Source: Sprint Thanks to dorelse for the tip!
Windows Central Newsletter
Get the best of Windows Central in in your inbox, every day!
MS may have very well killed WP in the US by not giving their loyal 920 users a high end upgrade. I wouldn't be surprised if before the years over another big carrier drops them too. They did it to themselves!

Oh yes the Verizon only Icon trapped indefinitly at Windows Phone 8 with some hope of 8.1 but very little for 8.1 Denim with Hey Cortana, a feature that was promised as coming right away with the 930/Icon release. No the Icon does not count.

i agree that the Icon is not a successor to the 920 (by virtue of CDMA vs GSM), but it is certainly a flagship. Complaining about lack of Cortana or any specific version of WP8 is rediculous. Download the dev app for free and upgrade to the newer versions. I have had Cortana on my 928 since May, why would anyone wait for Verizon or AT&T to do that for them?

The icon is not an upgrade for the 920. The icon is not compatible with anywhere near the number of networks the 920 was, since the 920 was an open GSM compliant handset while the icon is a Verizon exclusive locked to the CDMA network and if you put a SIM into it the frequency support was pathetic to use on any other network.

I understand that the icon/930 aren't in all networks but why isn't it an upgrade to the 920, its basically the 1520 specs on a smaller chassis.

You mean to say, "since the Icon, like all Verizon LTE phones is SIM unlocked and your typical quad band world phone". Is that what you meant? It must be, since it's reality...

What are you talking about?

He doesn't know. Denim and "hey Cortana" were unknown at the time of the Icon's release.

8.1 was unknown at the time of the Icon's release...........im not happy about Verizon's support, but at the same time, the 8.1 Developer Preview is still pretty awesome. Ill never go back to IOS / Android

1520 is the only phone I would consider an upgrade to the 920 at this point but it is a huge phone and not for everyone.

Okay...? You do realize the Icon is just a smaller version of the 1520 right?

Except for glance and SD card support.

To be honest I believe Microsoft is going to do what Apple and Samsung are doing and realease one flagship phone a year and hoping it is to all carriers or at least most from the time it is released. Then release alot of low budget to mid range phones through our the year. We all know they are waiting for windows 10 to release their next flagship lets be patient but I will say us being patient is going to start running thin if they continue having us wait like they do every time they update the OS.

Last I checked both Apple and Samsung release a flagship ever SIX months. Galaxy/Note and iPhone/iPhone(s).

IPhone is every year. Samsung is about 6 months because they have the galaxy S series and the note series. MS should follow Samsung with the 9xx/15xx series (win10 with stylus support) respectively. Maybe even throw in a niche 10xx somewhere, even if it's only every 1.5 years.

LOL, I've never seen Apple releasing a lot of low budget to mid range phones through the year!!!

I dont think Sprint's decision had anything to do with flagships. This is likely temporary.

The htc One M8 for windows is a good phone.

MS is about software and having it's services on every device. Wouldn't MS be smart to develop a slick UI to go ontop of Android and offer it to all Android users. Then drop Windows phone. I'm sure they can deliver a seemless experience from mobile to tablet to computer to TV regardless of the true OS on the phone. #raisethewhiteflag

Basically Microsoft has already done this. Not with a UI shell, but with apps for Android and iOS.

A bit early to raising the white flag ain't it. You can though if you want to, each to their own and all that but im keeping myself calm and waiting for two things mwc and build. These two events will tell us were ms is taking wp.

You know the term "putting makeup on a pig"?

Bad news, wtf is MSFT doing?

See this is the thing. MSFT isn't doing anything!

So does that mean we won't be bothered with unnecessary Sprint news?

Big deal it's Sprint... the very distant third place carrier in the US with less than half the market share of number 2. Yes the optics of this news may not be good for Windows Phone but people in the US have a tendency to think the USA is the center of the universe. New flash, it's not. Just my opiinion but if Microsoft is to compete in this market they need to consolidate their line to no more than 2 or maybe 3 SKU's. A part of the iPhone success is the fact they have exactly TWO current model SKU's. Never have they hade more than 2 SKU's in a given year. Leaving aside the disaster of the code berhind Windows Vista, a big part of that disaster was the confusion of so many SKU's. Wake up MS and learn from your past mistakes!

Agree completely, been saying the same for yrs. There should be a Lumia flagship, phablet and a cheap one. Then MS can just market the Lumia brand and it has a better shot at sticking. No one can be bothered to know 920, 928, 930, 720, 820, 830, 1030... it's ridiculous.

Sprint can go f*ck themselves. Not only for this, but for about a million reasons. They are just absolutely the worst.

That's why I left some int a few years back. Lack of support for phones I like will not be tolerated.

It's a mystery why Windows Phones are not selling. Sure, there aren't any actually available to buy in the vast majority of places and in the few places where they have them the sales people push other phones, but still. It's a mystery for sure! I'm glad that Microsoft pumps out ads for phones that don't exist in the stores though. Surely money well spent.

Lol. They can't choose between the current glut of flagship devices. Posted via the Windows Central App for Android

People are followers plain and simple. Most people are tech ignorant as well. So when they go out to purchase a smart phone all they know is "all the kids are using the apple". Coupled with Apple amazing marketing to convince people to spend twice as much on a product and you have the state of the mobile world now. How Apple convinced people to spend the money they do on what is basically a word processor in their mac line still baffles my mind. Plus you have a million different fly by night companies selling Android phones at your local convenience store and grocery store at dirt cheap prices.

When WP8.1 was announced back in April, there was a lot of mainstream online coverage. I had people actually talk to me about it when they saw I had a Windows Phone (and this was the Lumia 521), and they were generally very positive about the coverage. At the time, the iPhone 6 was still just a rumour and 6 months away. If Microsoft would've had an exciting phone to release at the time with Windows Phone 8.1 on it (preferably with Cyan's SensorCore and BT LE) AND been able to actually have it IN STORES like malls, Best Buy and Costco at the time (they still have NO Windows Phones except the dirt cheap prepaid there, and none on display) they could have capitalized on the buzz and interest. Of course, Microsoft didn't. And there were no exciting phones available. And the phone that WAS released around that time was the excellent Lumia Icon, but it had NONE of the new functionality that people were excited about!! And what's worse, it STILL doesn't have any official update to WP 8 and none of the new functions only available in updated firmware. And it's not being sold anymore by that carrier either. Microsoft completely botched the little window of opportunity they had this year. Yeah I know... just wait for the next version, right?

True, but you don't put enough of the blame on the shoulders of the carriers.

I don't really care who's to blame, I just know that when Microsoft announced the most exciting mobile product they had had in years, people couldn't actually buy it where they usually buy phones, and thus they didn't. Whether that was Microsoft's fault or not is irrelevant to me. I mean, people STILL can't go to any cellphone store and buy a decent, not even high end, just plain old average run of the mill Windows Phone. That's an insane business model.

I agree with you, it's on Microsoft 100%. I'm fed up to hear about how carriers are the issue, there is nothing stopping Microsoft from making an unlocked phone that people can buy to use on any carrier. Microsoft is its own worst enemy.

Carriers dont rule what consumers can buy outside the US so there's no excuse for Microsoft not executing on the launch of WP 8.1, just their typical incompetence.

They aren't selling because there is no single flag ship. The numbering scheme is about as generic as possible.

Generic like 3, 3g, 4, 4s, 5, 5c, 6, 6+?

I don't think it's the numbering scheme that's at fault. Lumia needs to be associated with a particular model "Did you get the new iPhone?" "Have you seen the new Galaxy Note?" "How about that new Droid?" With those phones, the version or generation is irrelevant. Each one is a brand to itself, and it doesn't matter much if you get an iPhone on AT&T, Sprint, or Verizon; it's essentially the same phone. You buy an accessory for that phone (such as an Otterbox), and it works whether your're on AT&T, Cricket, or EE. But with Windows Phone? Not the case. Each carrier has different models of phones, so manufacturers are hesitant to make products. There should be a more consistent lineup. Each year or two, come out with a new phone in each lineup, and make it the same across carriers. 520, 620, 720, 820, 920, 1020, 1320, and 1520, for example. Each model has the same screen, same form factor, same camera, same size, etc. regardless of carrier. The 500 class are your budget phones. The 600 are budget phones with bigger screens and slightly updated specs. The 700 is the budget phone with upgraded camera. The 800 is the mid-level phone. The 900 is the mid-level phone with a larger screen. The 1000 class is the flagship phone. The 1300 class is the mid-level phone with a large screen, and the 1520 is the flagship phone with a large screen. Just keep it simple.

Exactly the argument I've been making. Too many SKU's, too many models in the Lumia line for ANY of them to gain traction. Perfect example is the Surface line. Microsoft isn't making "cheap" or entry level tablets.... the Surface is high end and they are leaving the budget devices to other manufactures. So it should also be with phones IMO

Yes.
If MS wants to appeal to a large audience, they NEED to capture consumers in the US.
Those consumers buy FLAGSHIP phones and there are no recent ones to generate buzz for Lumia. McLaren would have saved Windows Phone

When they took over Nokia, the branding should have been, did you see the new Sufrace Phone. Make it part of the Suface Family.

They need a Lumia Surface Edition or Lumia McLaren soooooo bad it's not even funny.

What the hell... I was helping a Sprint user who asked me what Windows Phone to buy just last night... Now they're gonna think I'm crazy and that there are none...

Oh Sprint, how I do hate thee!!

Good, because I'm no longer signing up for Sprint on their site.

Leave from Sprint guys. LET EM SUFFER WHEN THE WINDOWS PHONE TAKEOVER HAPPENS!

It will, everything has to come down sooner or later

It wont, any other expectation is just wishful thinking.

It's okay :) Sprint sucks anyways

I wonder if this has anything to do with CDMA techology since both Sprint and Verizon use CDMA. Hmmmm. Something to think about.

Especially since none of those phones that sprnt have the supported chipset for 8.1.1 volte addition

It seems that everyone hate windows... Why? I don't get it?

How quaint. You must be new around here.

Because People are dumb. And Apparently people are using the Phone like a pocket pc and want 1000 apps on it. mostly instead of just open the website on ie.

While Sprint may not matter I think Windows phones are doomed in North America. Crappy selection that's not always available and the people selling the phones have an absolute dislike for the product. I don't know how Microsoft pulls itself out of this quagmire but I'm done with this platform. Goodbye and thanks for the memories. Hello selection, variety, and applications galore

Sadly, I think I'm at the end of the line too. This just isn't going to happen.

Fine, goodbye. Don't forget to say goodbye to Halo and the beautiful live tiles. You don't have to announce your leaving to us. It's annoying and we get sick of reading it.

Try to not take it too personally Nicholas. Its an indictment on Microsoft, not your choice of phone. Now back to your parents basement for more Halo

Don't take it personally. You new here Nicholas? I've had multiple windows phones back to my Samsung focus. In fact on my recommendation 3/4 of my department is using a windows phone. It isn't taking off, its always a step behind, and the Icon not getting upgraded fiasco is the end of the line for me.

And Canada hasn't seen a true flagship phone available from carriers since the Lumia 1020 back in August of 2013. I think Windows Phone will fill a niche market but unless Microsoft figures out a way of appealing to the market in North America its future is grim. Their devices don't sell. This forum can downvote me and tell me I'm crazy all they want. The facts don't lie. Carriers won't carry phones that don't sell and I doubt an operating system upgrade is going to convince many outside the technical community to change. I'm shopping the Android line and loving what I'm seeing and what a pleasure it is to have some choice on high end phones.

Just do it. Leave. Hehe. No one really cares, honestly. Everyone should be happy with their possessions. If they aren't, they are entitled to move on. That you and others are leaving WP is more of a social comment and belongs on Twitter, Facebook or somewhere similar.

Thanks for your permission RayWP7. Apparently you cared enough to make a comment so I must have touched your fragile little love affair with Windows Phone. I didn't know free comment was now being funneled for content review through you. However, I will most definitely leave. That's what great about choices; we're all allowed to make them.

If there's an app I REALLY want that's not coming to WP, I'm gone too. I have a Samsung Android tablet and an iPad mini, and I hate both of the OSs. WP is so much better and easier to use. I REALLY don't want to leave WP, but it's getting to be ridiculous to always have to miss out, and not on the big apps only. As a tiny example, there's a couple of food and drink establishments I usually go to that have app based Internet-connected jukeboxes where you can select the songs. They use different systems, but both of them have one thing in common: neither have a Windows Phone app. And that's the story over and over and over again for many situations. I don't really care, but it would be fun to have that app. But can you imagine if you're a kid and you go there and your friends have the app on their phones and can play with it, but you can't? Is it a big deal? No. But it's one in a long line of tiny little deals that add up to why it makes no sense to choose WP for the average guy. I think this platform is done unless W10 seriously improves the app situation. I think MS does have a chance to do that, but they really need to do everything right.

I'm not giving up on WP. But you did made a point there.

Throw a Windows launcher on Android. Problem solved and you get to keep your UI.

That's the kind of shit I don't want to have to deal with. And skins usually only make things look the same anyway.

A launcher is as easy as installing an app. You can even make the UI better than Windows Phone as many of the launchers allow you to adjust things like the app drawer or you can add widgets to the home screen. I remember the app drawer being really annoying as you only have a single column and you would have to scroll forever to find an app. With the launcher you could make the drawer 3 or 4 columns.

Finding apps in the app list on WP is actually so much easier than in android or iphone because of the simple letter search, that's just my opinion though.

You can search apps by letter or name on Android and iOS as well. I think that was one of the things Apple was suing for. You have to know the name of the app for that to work though. If you don't exactly know the name then you are left scrolling through a ridiculous single column of apps. It is frustrating once you are used to a proper grid.

I knew you could use in built search to type it out, but I always use the letters in the list, didn't realise there was a similar system in the other two, I'd never seen a way to utilise it in my time with them. Going to make getting to settings easier when I'm erasing phones at work, that's for sure.

and the question I keep asking to people with that comment: why do you download an app if you don't even know its name? I have tons of apps, and I could name every single one of them without looking...

Not every app is named as it appears in the app stores. Example, I downloaded an app from the app store called 7 Minute Workout. I couldn't find it for a while because in my app list it is called Seven. Some apps are like this.

Great but sad point. You nailed it. WP could be an awesome platform but if its not cool to use, you wouldn't see nearly the App selection as the top two. Especially if most of the tech pundits have turned fanboy and are always sneering at WP. Carriers don't help the situation by suppressing rather than promoting the platform. It doesn't help that consumers are willing to pay double what a phone is worth just to be cool and In, or MS can't even hire good enough dev teams to develop a decent music App.

It's been said before, come to Europe where the market is. Forget the US, relocate Redmond to the EU.

Except the most Windows Phone users in any one country is...you guessed it, the US.

And how's that working out for you? Carriers are dropping the product. Big 5 EU countries have more users than the US anyway. We worked this all out a few months ago.

Working out great for me. My carrier and the carriers that cover What you don't really understand is that there is AT&T/Verizon and then everyone else, as far as carriers in America. Sprint is about to lose (if they haven't already) the 3rd place position to T-Mobile. We'll miss all the sales of the Samsung Ativ and HTC 8X that they weren't selling anyway. As of Q3, Sprint had about 54 million subscribers. Verizon has 125 and AT&T has 118. So losing Sprint who sold their soul to iPhone and doesn't sell any Windows Phones and has less than half the subscribers of the two leading companies doesn't affect me at all. As for country by country distribution; here's a reminder. I don't think it makes sense to move to one of the European countries.

That's when you run in call of duty or battlefield..

Noun. 1) An Olympic race and event involving hastened running, commonly denominated in terms of meters long, sometimes equated by heats and/or best-of's. #You'reWelcome ;)

That's why I'm getting ready to move to T mobile

Sprint was probably not making much money off of WP. What is 3.5% of 3.5%?

It doesn't matter....in India windows phone market share reached at 15%....Gr8 news for microsoft.

Same here, italy http://www.windowsphoneitaly.com/news/varie/10275-kantar-nel-terzo-trime...

Not saying India doesn't matter but my friend owns an art exhibit and even though she loves all her clients she absolutely lives (rather her business lives) on the few people who come in and make thousand dollar purachses. They are her bread and butter, not the customers who come in and buy a $35 dollar print.

Sprint can go scratch! Left them a while ago for T-mobile..mobile data is so much faster now!

Well, that's one less carrier exclusive we will have to deal with. The evil, hateful, spiteful part of me wants to celebrate this because Sprints sucks nads. The more sensible part of me says this could be and will be the start of a trend if Microsoft doesn't get their shit straight soon. Yet they are still selling Blackberry so sales must not have anything to do with it. Must be another reason.

They have old stuff and I'd be willing to bet that they are waiting on the next wave. They don't have money to advertise anyway, so they might as well wait until Microsoft is pushing the new devices and then they can stand on the corner and say "We've got that!" :)

Hopefully they are doing this in order to add New Phones, remember Microsoft is dropping the "WIndows Phone" brand and is going with just "Windows". So again i hope they are on the urge of adding new Devices hopefully also some Lumia ones. This is just wishful thinking that I hope plays out.

I want to believe this so badly. There were stories back in September that it looked like the "selfie" Lumia was heading to Sprint. I was so hopeful!

Oh Sprint. You need all the help you can get.

Left Sprint 2 years ago after being a 10-year customer. Haven't missed them one bit. I will not go back to them, especially after this news.

Sorry guys, u.u I abandoned WP... This thing with Microsoft supporting iOS and Android before their own platform just gets me angry. Maybe until windows 10 or I don't know u.u

You realize how much they've put into Windows Phone? Their focus is on Windows 10 right now!

My in-laws use Sprint. Almost signed up for a family plan with them years ago but even back then Sprint's WP selection was spotty. I use to think Sprint was an up and comer. Now the news gets worse every time they're mentioned.

I have Sprint, I get a pretty good deal with 5 phones on contract. My inlaws and myself have windows phones and htis is irritating. I was already considering jumping ship and now I am pretty sure I will.

Sprint just became more irrelevant

Well, the two phones that Sprint had (Neo S and 8XT) are both over a year old. They just didnt' get anything else. Sprint has had very few Nokia phones over the years (I think 2 in the past 10 years at least), so the small time likes of Samsung and HTC in the WP market is the limit. This doesn't suprise me at all that Sprint would remove the WP's from sale at this point in their lifecycle.

Come on, how long wp in the business!? 4 years!? That span of time they supposed to have solid foundation. Manufacturers not making money, carriers dropping it, why? Not much people want it. 4 years, wp 7,8,8.1, and they're still thinking what people needs.

Windows phone is "failing" because the stores arent being insentivised enough to sell them. The dumb-a$$ "sales" people mostly dont know their a$$ from a blackberry. All they know is to tell people Jimmy Fallon and Justin Timberlake are pimping the iphone so it must be the best. Sprint is garbage, at least in and near Austin, TX so screw 'em. Other than that, Microsoft needs to do an ALL OUT SALES BLITZ in 2015 by losing money on windows phones becaue they are giving most of the profit to the carriers to sell them. Then, like magic, in 2016 we will be in a whole new level of market share. You are welcome, MS. Feel free to contact me for my commission check on this brilliance.

Yep was in AT@T waiting to pick up a Nokia 635,and every person coming thru the front door was directed to the iPhone and Android display's.They had a M8 For WP and a 830 sitting in the back of the store:/It's scary sitting their listening to customers that have no Tec savvy at all,and buy what the AT&T Rep suggests.

Generally the reps are not tech savy either and just do as they are told.

When I called AT&T about my insurance claim after my Lumia got soaked, the rep advised me that I was out of a contract and could get the new iPhone. Ugh. When I go to the insurance website, it offers to replace my Lumia with a Samsung Galaxy Alpha, Android device. How will Windows Phone ever sell if the sales channels keep forcing the competition down consumer's throats?

I was thinking something similar...MS needs to hold a contest with sales associates from all the major carriers and something BIG for the person or persons who sell the most WP phones. Expensinve vacation, new car, cash bonus, etc... Sadly, our ideas would never make it past the shareholders.

Thing is MS just sells the software... I think in a lot of cases its being given away and they are even using their patent portfolio as leverage to get manufacturers on board. Does anyone really believe HTC created the M8 just because they wanted to see how windows phone would work out? Wake up and smell the coffee! They got a discount on patent licensing for their android portfolio.... That being said now that they have purchased Nokia I bet we'll see a duplication of Google's strategy with their Motorola purchase... Low cost, high end, devices as a showcase of what can be done to help other manufacturers get the picture... Devices must be in the pipeline for awhile before they see the light of day... I bet MS offered HTC a sweet deal to get the M8 out as a high end stop-gap allowing them to focus on an upcoming technology showcase... Much like the surface is with their PC line.

Screw the US. Concentrate your efforts on Latin America, Europe, Asia and Africa. Stupid americans.

But what about South America?

So many conclusions from so little information.

Interesting considering Sprint just pushed the 8.1 update to the Ativ S Neo: http://support.sprint.com/support/article/Find_and_update_the_software_version_on_your_Samsung_ATIV_S_Neo/WServiceAdvisory_542_GKB55022

Yeah, this news makes me wonder if I'll see HTC's promised Windows 8.1 update this month for my HTC8XT. I've been running the DP since April. Honestly when HTC/Sprint pushed back from Sept to Oct then to December; I gave up hope. I'm just waiting until next June 2015 when my contract is up to move on to AT&T. I'll miss the unlimited data from Sprint but I won't miss the dropped calls, spotty signals and lack of WP support. I know AT&T has it issues but if you're a fan of WP then AT&T is the only carrier to go because of their selection of Lumia, general WP from other OEMs and at least they get timely WP updates.

Thanks for the info. Updating my baby right now!

Get it over with Microsoft.... Launch your own satellites, plant your own towers, and make your own carrier.

For crying out loud, go even further and use the government funded called lines and start your own variety bundled with Xbox live. Screw' em. They won't give us what we want; u got the capital -do it yourself.

If they had great coverage and tmobile like pricing, I'd jump lol

Sprint..... for the door. LOL

If they still sell BlackBerry, then there is nothing to be worried about......

Who the heck was still on Sprint anyways..? Like 4 people?

Cute, very cute. Still laughing.

The retail situation has been an embarrassment to say the least and that fact that a company like MS could allow it to continue this way is pathetic. Even the AT&T store I have gone to for the last 3 years is terrible with WP. The last time I went in there is a perfect example. I had just gotten my 1520, went to get a sim card and the guy proceeded to tell me that MS was laying everyone off, was getting ready to discontinue the WP line and would be filing BK soon. I then proceeded to angrily correct him and tell him that he is the perfect example of why they aren't selling. Idiots spouting from the mouth when they have no clue what's going on. And where is MS to fix any of this...nowhere to be seen.

LOL they said Microsoft, the third largest company in the world, is going bankrupt? Hahahaaa.

You should had killed that guy.

Yes, that's what he was telling me and someone else behind me. And I did almost kill him. I can tell you this, he got to witness first hand my blood pressure going through the roof. I was burning red and not happy.

Those of us on Sprint since the Ativ S Neo knew Sprint was done with WP a long time ago since they took it and the 8xt off display in short order and havent even rumored another device since. As of this morning, I bought a 1520 off of eBay and am going to Cricket. Sprint has been done with WP, and i'm finally done with them.

These carriers pick up the shittiest WP they possibly could get, the OEMs dont update them (Hello? HTC and Samsung) and then wonder why they dont Sell. Then you get an OEM (Nokia) that updates the hell outta them and the carriers balk at releaseing it. Yeah, I kinda through verizon in a sprint thread... but the US mobile phone market is horrible when it comes to this schtuff.

Sprint boooooo wtf who should get the blame for discontinued WP for sprint

The fact that they still have Blackberry even though they have less market share speaks very largely about MS / WP image.and reputation.

To be honest which carrier really supports it. Walk into any of the big carrier stores and you will not see a single WP poster. Walls are plastered with apple and androids. Sales Reps have no clue WP exist or even if they do they try to push the other platforms. Numbering scheme and exclusivity is a major problem as well. Need one high end phone from MS available on all carriers. Lastly maybe the fact is majority of consumers just don't like the tile OS . After launch of Windows 10 we shall know if this platform will be around for the long run or will turn into Web OS.

It's pronounced "win-douze."

I was flat out told by my buddy who works at Verizon, that the reason he doesn't want Microsoft to succeed and suggests customers to avoid them altogether, is he doesn't want to have to switch ecosystems, if the majority of better options end up somewhere else and everyone else switches. Ridiculous. Microsoft needs to offer an incentive to carrier sites offering bonuses to the employee that sells the most WP's.

Microsoft just needs a flagship sold by them at the store, omg make a killer device to show off WP, that's why google is ahead in so many ways, what is Microsoft waiting for

Even if some people don't like Sprint, this is bad news. As of now, Verizon and AT&T carry 4 Windows phones each and T-mobile has 2. Even though Sprint isn't a huge supporter, every bit counts. Lets hope the other Big 3 don't follow suit. I've been a WP supporter since WP7 and while I want the platform to do well, if something doesn't sell, companies pull products. It's all about $$$. I'm on Verizon and wanted the Icon like you wouldn't believe... We know how that turned out. As mad as that made me when they pulled it, I do understand from a business point of view. I imagine that Sprint just wasn't selling enough Windows phones.

That's a pretty big deal for WP.

Also like the comment above those people that work at retail store they think or believe that they are top nerds and they know it all, I don't consider my self knowledgeable but when people ask me what phone do i have I proud to said WP. And show them what it can do. Just like a iPhone or android but sometimes people want what other people want. You knows copy each other. Like if an artist has a iPhone they should have an iPhone because is kool

Exactly.I also don't hesitate to show or tell to people about my windows phone.

as a windows phone user this makes me sad ... maybe windows 10 mobile (or whatever they end up calling it will ... the combined RT/Phone sku for win 10) will turn things around a bit.

I guess I am not switching to Sprint!

Frack Sprint!! After Windows 10 comes out things will change.

Windows Phone is NOT an issue..it's the carriers. I really enjoy my WP. My wife has an Android Samsung and after borrowing my phone she wants one too. It is stable, great on battery life and much more user friendly and easier to use than IOS or Android. I got it through my AT&T account and recently, when I went to their store to get a phone for my son, I struck up a conversation with the salesperson about my phone. He had one too; "had" meaning management made him give it up to push the I Phone 6. He told me how much he missed it and admitted to me (it is obvious if you ever go to a phone store) that AT&T reps are told to push the Apple and Android devices and to push people away from the Windows phones. It's a shame and MS really needs to work things out with the providers or they will never gain market share.

Such an emotional story. But true.

True. My friend works for T-Mobile and flat out says they get more commission pushing Android and IOS.

I sprint faster than sprint.

I got on the chat on the Sprint site. According to the rep, they should have some WPs back on the site at some point, but she didn't have any details. Here is the exchange: You: Why aren't there any Windows Phones listed for sale on the site? Megan: I am sorry, we do have any windows phone available at the moment. Megan: You may check your options at your nearest Sprint store or contact our TeleSales department at 1-866-866-7509. You: At the moment? Do you mean that there will be some available soon? Megan: Yes, that is correct, but we do no have any information for upcoming potential devices

There was never much hope. Just a fool's hope... -fingers crossed-

Apps are killing WP. WP will be gone in 2 years

gasp!!!! Sprint was selling windows phones???? when was this????? U_U

After this move, I can definitely see more Sprint users who frequent this website switching to greener pastures. I'm glad to be on T-Mobile. There aren't tons of options for Windows Phone, but at least we've got something! Plus, there's always the possibility of going the unlocked route.

Lol this article makes the previous one about sprint's cheap plans even more laughable ... I know everyone wants to blame Microsoft but can you put a gun to carriers heads and make them sell the phones you guys on sprint Verizon and T-Mobile want the thing they should do is do a high end unlocked phone for all carriers they sell and promote themselves... Also people seem to think the 1520 is too big as someone who loves smaller phones but has the 1520 your wrong it's fine once you use it

They're probably going to come with some "Windows Phone isn't selling well" B.S. Why I say B.S.? Because in order for them to sell well,you have to show support for the platform just as you do the others. Your salespeople need to be trained and updated on WP happenings and not just steer people to other platforms because of an easier sell or perhaps personal preferences. You have to have up to date devices,make them easily accessible and show support afterwards as well. None of which Sprint does,so of course you won't get positive sales of the platform.

You are so correct. I went into an att store and the rep there actually asked a client for her needs. Client wanted something easy to use and felt overburdened by all the options on Android. The agent directed her to a Lumia and pointed out its ease of use and was knowledgeable about all the features. Training your reps make a world of difference.

Like Sprint ever asked for a good WP anyway. They are the worst for getting phones you want. Plus their service is subpar which is why I left. Only thing that sucks about this is not having cheap phone presence on a budget carrier like Sprint.

It's still all about the app gap. It may not be the yawning chasm it used to be, but it remains a rarity for companies to release on WP at the same time as IOS or Android and apps mean a lot to the average consumer.

the joke is, all the apps the average user wants are there. the apps which arent on wp are all extravagant and for a small group of people

Not true. My friends have their credit card apps on their phones and they aren't available on WP. My friends have watch ESPN and we don't. Also a good ESPN app is missing, don't forget about instagram missing features that are in the IOS and Android version of the app. There are many more apps missing or not as good that the average consumer wants or needs. The app gap is big and so is the gap in the quality of apps we have.

*sigh* im having to upgrade to iphone from the 8xt at this point. sprint is the only service i can get at home. maybe some day again windows... im going to miss you!

downgrade to iphone you mean? :)

Why would you need to do that? Is it not easier (and much cheaper) to keep using your current phone with a Sprint sim-only plan?

I'm probably one of the more active Sprint (8XT) owners here...I won't be leaving Sprint (in the short term) anyway to stick with WP. I'm going to jump back to my HTC One (M7) for a bit and let the market settle out. I'll reevaluate it in 6 mos. after 2 or our 4 lines have come off contract. And I'm sorry, but all the 'crappy service' comments just do not ring true in my personal experience. I had good 3G service before the upgrade, spotty during the upgrade, and great 4G LTE everywhere I travel. My experience with Support has been very good as well...but I don't ask for unreasonable requests either. So, I'll be sticking with Sprint for a while longer...and its not like my 3 8XT's stop working if Sprint drops WP completely.

Forget US , come to India MS ;)

MS, while you're at it visit Pakistan as well.

Crappy Sprint!! I left them over two years ago for their decision then to stop selling Windows Phones. I can't buy any argument from them if their reason for not selling Windows Phones is due to poor sales. According to statistics, Blackberry has a smaller market share but Sprint continues to sell them... No love for Windows Phones from Sprint and no love from me to Sprint. I wish I could stop their postal mailings to me asking me to come back!! Never never never!!

Easy, Just write "Support Windows Phone and I'll come back!" Otherwise, NEVER NEVER NEVER!! on return postage stamped evenlope.

How can be possible that they stop selling Microsoft and keep blackberry???
How such things can happen in usa?
What are doing Nadella and Belfiore??
Why MS is having all theese problems on his homeland? BB is from Canada and MS is from USA Wp has poor sales and blackberry ZERO sales, but sprint keep BB! Thats's a scandal Nadella should be resigned immediately!

Blackberry but no Windows? WTF!?

Sprint is like the Windows Phone of cell carriers. I doubt many will notice. :(

I'm not sure if I should laugh at the insult to Sprint or cry at the insult to Windows Phone.

At least the 5 people who had a windows phone on Sprint are getting upgraded to 8.1, unlike those of us on Verizon.

So have you tried walking in to the MS store it a T-MO store to buy the m8 windows phone nope not there exclusive on line only this is what hurts WP exclusive.exclusives. Now mind you I can buy a high end Android,or iPhone anywhere.

Welp, they weren't getting my telecom dollars anyway..and never will.

Says the guy who still trolls Sprint friendly websites, including Sprint's community forums, and S4GRU which have not so kind words in regards to this and other fud Rubino and company have spread for years. As a matter of fact, this report was a sneaky way to detour all the heat he was getting because of personal attacks to other sites dedicated to Windows Phone, and Sprint gave him back a "screw you" response, and in what a way they have done.

Well...this article is probably making me jump ship. Sad day. I have been a huge windows phone supporter. Currently on 928 with Verizon. But the lack of app support and now this...i can smell a dying breed...

If a carrier that you aren't even on who is desperately pitching half-off deals to get people to switch, and has never carried a Nokia/Microsoft Lumia device convinces you to leave because they stopped sellling Windows Phones...you already wanted to leave.

If they stopped selling them at the stores, I could almost understand. But stopping online? Selling BB but not WP? Plus, units are already developed and in the pipeline. And I'm sure MSFT would have agreed to be their distributor and drop ship for them. Something not quite right with this story, or at least the conclusions people are leaping towards. Interesting to see what happened really

So they finally found another use for that dark space in the back of the store?

Sprint was never really in the Windows Phone game. How many Nokia or Microsoft Lumia devices have they ever carried?

Oops...I see Sprint has issued a statement saying they will carry new Windows Phones. Microsoft always had a loyal following of Pocket PC users. Windows Phone is magnitudes better and still improving. Sprint will need to prove to us they are truly cheaper. No gimmicks...not even half of my bill and my ETF's paid. My Sprint bill was almost never correct. Service is poor. Although they were Pioneers in mobile broadband and mms.Maybe we should deliver a truckload of 630's to the Sprint CEO?

I believe Windows phones will do OK in the near future because of the fact that we need more than two choices. The reason Android took off was the fact that it was another choice besides Apple. Windows is still THE choice for desktops and with their combining the two into one it will give PC users a reason to use a Windows phone instead of the other two. But Microsoft needs to push this in ads and let people know they have a good option over Android and IOS. Then maybe people will see a reason to use a Windows phone.
Windows Central Newsletter
Thank you for signing up to Windows Central. You will receive a verification email shortly.
There was a problem. Please refresh the page and try again.