Sprint PPC 6800 Delayed, Renamed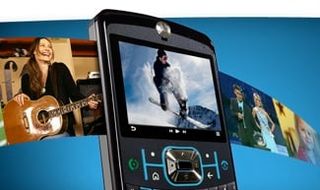 Engadget Mobile has a couple of pieces of PPC-6800 news. The first is that it won't be coming this month as hoped:
That's a good news/bad news sort of deal. Here's some other good news / bad news (opens in new tab). The good first: the PPC-6800 is getting a decidedly cooler name, the Mogul. The bad is the same: yet another HTC device with a confusing set of multiple names and brands depending on which carrier the device is on. Perhaps to help with that branding insanity (and to drum up excitement during the delay), HTC has launched a teaser site for the device: http://rsvpmissionpossible.com/. Looks corny, but sometimes corny is ok.
Windows Central Newsletter
Get the best of Windows Central in your inbox, every day!
is ok. but i understand the device wont be available until thanksgiving weekend regardless! who can wait so long.

I hope this phone doesn't have as many defects as the pocket pc (6700)! And does anyone know if you will be able to send pictures to people with the Mogul?

I have the 6700 and I send pics with it. You just have to upload a cab to it. I got it off of a sprint site.