Sprint shares Q1 report, still making a loss with network upgrades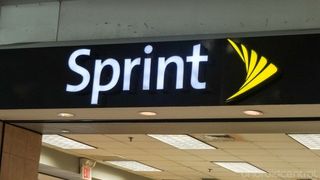 Sprint has released its financial report for Q1 2014, which boasts a record operating income of $420 million, the company's best in over seven years. That's where the good news comes to an end as the company's report also highlights a loss of $151 million in the quarter alone, but compared to Q1 2013 this is at least a substantial improvement. The carrier is still experiencing issues with 4G LTE upgrades, more affordable plans launched and customers switching providers.
The report also states the carrier had a net loss of 231,000 postpaid customers during the quarter, which was down to network outages associated with the company's network upgrades. The prepaid sector of the business posted a net loss of 364,000 customers, which was primarily caused by alterations made to the Lifeline program recertification process, impacting customers subscribed to Assurance Wireless. This was offset by the addition of 121,000 wholesale and affiliate customers in Q1.
The report closed with the announcement that almost 3 million customers are subscribed to the Sprint Framily plan. Things aren't looking too bright for the carrier, but we'll have to see how reports shape up once network upgrades have been completed.
Source: Sprint
Windows Central Newsletter
Get the best of Windows Central in your inbox, every day!
Rich Edmonds was formerly a Senior Editor of PC hardware at Windows Central, covering everything related to PC components and NAS. He's been involved in technology for more than a decade and knows a thing or two about the magic inside a PC chassis. You can follow him on Twitter at @RichEdmonds.
467,000 net subscribers left the company that quarter, but losses went down from $600 million to about $150 million. It'll be interesting to see if Sprint can finally pull itself back around...but overall, it still seems to me there's a lack of direction here still from this carrier. I guess there's always the rest of 2014.

Who gives a shit? This is not even related to windows phone

It's carrier news. WPCentral has reported on earnings statements from the major US players for a while now.

That's why it was given the "General News" tag. If you aren't interested, simply do not read the article.

u mad, bro? Of course, that's why we're using "General News" categories. Genius, we know.

They sell two WindowsPhones you jerk!

No one is forcing you to read this article. Windows Phone doesn't exist in a vacuum. This new is related to the entire industry. Personally, I'm more than okay reading about anything technology related. It helps in painting a better picture of the market.

As someone living in the US I care. Eat a bowl of ducks.

Left Sprint for T-Mobile and the 925. Never looked back. Better service and better Windows Phone.

Agree, Sprint is the worst US carrier... They suck.

Better coverage for less money. And more phone options that we like.

I'm not a sprint customer anymore, I had a good five years though. Great customer service, good devices, and costs were fair. Here is one opinionated piece of advice. More towers for coverage. This was the deal breaker for me.

Agreed.... I left Sprint the Day the Nokia 920's came out. I now have much better service, better performance and saving $60 a month.

I thought Sprint was trying to buy T-Mobile??

I've heard the same rumors. Let's hope that doesn't pan out.

Sprint should just add a few addtional counters and make themselves into a pawn shop and call it a day. Most of the Sprint stores I've ever been in look like one anyway.

I wonder if they're still hurting from paying $81 million for the iphone and they're still making more money off Android? Big mistake when they could have just made better Android pones and payed far less to get really good Nokia Lumias.

I'm a very happy Sprint & WP customer. I really hope they'll continue to bring in more WP choices, Nokia/MS or not. Choice is good! Don't know how its NOT related to WPCentral...its news as a Sprint & WP customer I want to read!

I liked Sprint but coverage sucks. I am a OTR truck driver and I use Verizon don't want to but unless. I am in the middle of nowhere I get 4g. With Sprint the coverage is pathetic..sigh would love to get rid of Verizon. But me need my interwebs so I can play my mmo while on the road.

More stupid from Sprint I'm so I ditched them else I would missed out on my 1520.