Summing up the Microsoft E3 Presentation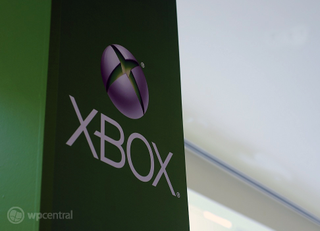 Phew! It's been a hectic morning / afternoon / evening for those who tuned into Microsoft's E3 media briefing presentation, which showcased Halo 4, Xbox SmartGlass, Nike+, Internet Explorer for Xbox, and more. Should you find yourself being in the dark and didn't manage to catch the broadcast that was streamed a few hours ago, fear not as we have you covered from the floor.
So what was announced? From top games to new sport media sources, there's a lot planned for Xbox this year and beyond. Head on past the break with a coffee and supply of biscuits.
Games, Games & Apps!
As one expected, Halo 4 took to the stage with an adrenaline pumping trailer (see above) showing off superb graphics and a sneak peek at what we can expect in the next instalment of the series. From what the trailer showed, Master Chief is back with Cortana (which looked to go rampant), and is battling what appears to be Forerunner constructs as well as the Covenant. It'll be interesting to see where the story goes from the ending cut scene of Halo 3.
Later on when Xbox SmartGlass was demonstrated, Halo 4 was used as an example how WayPoint on Windows Phone (or the tablet, etc.) is able to handle match invitations from friends, and should the user accepts, the app will then connect to the console, save the game and launch the lobby. Usual WayPoint features were present, as well as lore and other information that is presumably unlocked as the player progresses through the story. It's going to be one adventure to remember, that's for sure.
A second large title for the Xbox system was showcased behind Halo 4 - Forza Horizon. Not much was revealed in terms of gameplay, but we can expect a more open world for drivers to cruise around in. It's set to bring a whole new experience that will immerse the player into the massive world that's being offered.
Forza Horizon is looking to be released late October.
South Park: The Stick of Truth made an appearance, with creators Trey Parker and Matt Stone taking to the stage to introduce a trailer for the upcoming title. Check out the trailer for South Park below. Should you pre-order the title when it's available, you'll be able to grab exclusive DLC, with the 'Mysterion Superhero Pack' being entirely unique for the Xbox 360.
The first three episode packs (DLC) for South Park will be released on the Xbox before other platforms too. If that wasn't all, Kinect is supported for taunting, laugh attacks and the ability to call Cartman a "fat ass" to provoke a response. Check out the trailer below, and look forward to an early 2013 release.
If cartoons and fighting the Flood isn't your cup of tea, then how about Dance Central 3, Tomb Raider or Fifa 13? No? How about Splinter Cell: Blacklist? Controlling Sam Fisher and joining him on his adventure is always a challenging, but enjoyable experience. Using stealth and cunning tactics to overcome the enemy with minimal attention to reach objectives is the aim of the game.
Gameplay demonstrated at the E3 presentation saw new gameplay elements, including the ability to use voice commands via Kinect to distract the enemy, killing multiple targets in slow-yet-fluid motion, and intense realism.
As well as the above titles (and other games), Nike were at the event to unveil Nike+ Training for the Kinect and Xbox 360. The app (and service) will enable users to work out with body moves, physical strengths and athleticism assessed, areas for improvement identified, and a personalised workout plan to help achieve personal best created right on the screen. The app will help build motivation through challenges, social encouragement and connectivity via a mobile app (presumably for Windows Phone).
Xbox Services
Xbox SmartGlass took up a few moments to demonstrate how the service, which is set to launch later this year, will enable those with mobile devices to control their Xbox 360 and further extend their gaming experience. Xbox SmartGlass is set to turn a standard television in the living room into a smart TV that can pull down rich media content and more. Check out the article dedicated to the SmartGlass announcement for more information.
As well as connecting your Windows devices to the Xbox 360, Microsoft also unveiled the Zune music service replacement - Xbox Music.
The highly anticipated service refresh will see Xbox Music being released on Xbox, Windows 8, and Windows Phones. Microsoft demonstrated the upcoming service in a short video (see below), but has failed to provide a date as to when we can expect to see Xbox Music go live. If you're used to Zune, the interface looks familiar with Metro elements found throughout the experience.
From the demonstration we took away stronger social integration as well as a presumably improved post-Zune Smart DJ. A library of reportedly over 30 million songs will be available through apps on its platforms, but we might see competitor devices seeing an Xbox Music solution in the future when the service launches, especially if the Xbox app available for iOS is anything to go by.
Internet Explorer is heading to the Xbox console. Yes, you read correctly, Internet Explorer. The web browser is set to be released this fall in all countries that support both the Xbox and LIVE service. Kinect and Xbox SmartGlass will both be supported for navigation to be more user friendly, bringing the web to the big screen.
Moving onto entertainment on the Xbox, since it's a media centre as well as gaming console, some improvements to the UI and services were announced at the Microsoft E3 event.
Previously, as well as the Metro UI redesign, Microsoft added voice search functionality via Kinect and Bing to make searching for entertainment much easier for users. This feature is being made available in 12 additional countries: Australia, Austria, Brazil, France, Germany, Ireland, Italy, Japan, Mexico, New Zealand, Spain and Switzerland.
The catalogue of customised sports, TV, mobiles and music apps from leading brands will continue to improve / increase with more unique ways for content to be delivered through the console. With this new entertainment content comes new sport partnerships, which is exactly what was announced during the presentation.
Sport sources will include a new WatchESPN app that will stream live video from ESPN, ESPN 2, ESPN 3, and ESPN U. A new NHL Game Centre app will boast 40 live games on a weekly basis, and the NBA Game Time app with League Pass will supply over 2,400 live games
Overall, Microsoft has revealed some superb plans for the Xbox system, as well as potential for Windows devices. With Windows 8 coming this fall, joined by more Xbox content and Windows Phone "Apollo", it could be a killer year for the software giant.
As always, be sure to keep updating our website and / or feed for more announcements and news from the floor at E3 over the next few days.
Rich Edmonds is Senior Editor of PC hardware at Windows Central, covering everything related to PC components and NAS. He's been involved in technology for more than a decade and knows a thing or two about the magic inside a PC chassis. You can follow him over on Twitter at @RichEdmonds.
Any word on the Final Fantasy title heading to wp7?

Sadly, no. Don't think Square Enix will be showing it, either.

So will Xbox music be compatible with my Zune HD?

That's the same thing I'm wondering...

I'm willing to bet yes. Hopefully, anyway. Wonder how it'll effect the Music hub on WP.

Well if you watched e3 closely when they were showing "Xbox music" The Windows Phone had the same Xbox music app running as the Win 8 Tablet. :/

"A library of reportedly over 30 million songs"... OMG, this is bigger than iTunes, right???

I am quite dissapointed with Microsoft Conference... Honestly, I was expecting more...


It matched our predictions pretty closely... Next year's will have the new console stuff.

I was expecting new games. Every game they showed in the conference, it was something we knew about (except the new Splinter Cell, which was rumored but it wasn't official til today). There were no surprises. I think the focus of the conference was on Kinect, and that's something I really didn't like.

YOU SEE WHAT ANDROID AND IOS HAS DONE TO SOCIETY!!! Now everyone expects new hardware every 3 months or so. LMFAO!!!!!

Or maybe its just the long time console life cycle that has folks expectations up.

And it isn't even about new hardware. Its games that aren't in any way the usual or connected to Kinect that folks want to see. Maybe it is high expectations. I just remember E3 being much more exciting than this

What the heck man of course it was exciting, the smart glass thing and internet explorer on Xbox, what is wrong with you?

Hahaha what has IOS or Android done for society? One word NOTHING. Microsoft blows away apple or android products and more innovative. I see apple products are just all hype and useless and see android products has buggy and laggy problems and malware virus love

You don't what your talking about has I went to the event and everyone was very excited was they have seen. Many people cheered saying Xbox the best. Shows you why apple or Sony and Nintendo just can't beat xbox

Wow but yea Nintendo has lost it

How has Nintendo lost when they haven't even had their press conference yet?

Read many of the various reactions from gaming sites. I wouldn't say everyone is excited. Reactions are mixed and that is probably being nice at this point.


Because they want a new gaming system. why make a new gaming system when you can just expand the capabilities of the original one? I see Gen 7 lasting at least another 3 years making this the longest generation

All of the Xbox LIVE entertainment sources like the watch espn app and the other stuff needs to be available on Windows 8 tablets and Windows Phone 8 devices.

Heck yeah man. That would be awesome.

technically that's two words, or a word and a number.

I just hope next Xbox will be backwards compatible there are so many current gen's games I need to play... .

Don't worry, it will be. The PSVita is stupid because you can't play your psp games on it.

Any word on a tactics style Halo Wars game? ;)

People. E3 isn't over yet. Also, I'm pretty impressed with just Smart Glass, and the upcoming IE for xbox. Both look excellent.

Spoken by a true optimist.
Thank You....

Fun fact: E3 has *not even started*. It starts tomorrow ;)

I the MS press conference an A- for variety in content and new experiences. But the Xbox gets a B-, they need more exclusive and original games.

first off, where the hell is the verb in the first sentence, second, are you a PS fan or a Nintendo fan? XBOX 360 may not have a lot of exclusive games but they do get a lot of exclusive DLC. XBOX Live is the largest online video game community by far. Also XBOX is becoming more of a media center device than a game console. More and more, I believe XBOX 360 will be about media consumtion and less and less about video games. With more and more exclusive SERVICES, XBOX is likely to stay King of the consoles and in my opinion stay an A++ console. While I understand that the XBOX is a gaming machine, I think that we need to think about more than games when it comes to it.

Do you actually believe exclusive DLC is going to move consoles? No one is going to buy a 360 just to get exclusive Call of Duty Downloadable Content. I don't know any self respecting gamer who would make such a decision.

And you contradict yourself by saying in one breath the 360 is becoming less of a video game console and then another acknowledging it is. Again, read long time gamers feelings on the 360 becoming more entertainment focused and you will see that its not a popular direction. Personally, I find myself watching alot more Netflix and Hulu on my 360 than playing games only because I am finding less and less games I am really interested in. I hate First Person Shooters, which seems to be the go to genre on the 360

Oh be quiet, the same games for 360 are also on PS3. PS3 can't even come close to doing what the 360 is doing and will be doing

I wonder if Zune pass subscriptions will carry over and if the service will continue

They already said that they would carry over. I'm using xbox music on my ASUS bamboo laptop running Windows 8 release preview. It works fairly well.

it is so hard to hear that while knowing that I can't get the pass over here in Germany =/ would be so awesome... :D

I experimented with this the other day. Zune Pass works fine on Win8's Music app for both streaming and downloading. It seems though, from my one experience, that the DRM scheme used to play back the protected wma files downloaded in Zune on Win7 will not work on Win8. I couldn't get them to play at all. But I just needed to redownload those albums directly thru the Music app on Win8. So I guess that's bad news for people with a lot of downloaded Zune Pass content? At least for now.

@Zuner, I'm a longtime XBox fan. Been with Xbox since day 1. I even had the "Duke" controller and loved it's massiveness BTW. But there's nothing wrong with being critical of them. I like Xbox and want it to do better. I gave a A- for MS, and a B- for Xbox. What's so bad about that. And I have no idea what happened to the verb, it just disappeared, lol. I do have a PS3 though, but it's only for the exclusives.

Lot of childish behaviour here. Why iOS or Android has even been mentioned in a thread purely based on Xbox based releases is beyond me - armchair experts I suspect. I think the announcements are; interesting - more based on making the Xbox a media centre aposed to actual gaming OS optimisations. Being a Sony man, i'm disappointed.. Though Halo 4 looks nothing short of stunning!

No mention of gears of war?

I personally love the direction Microsoft is headed in I use my Xbox for everything and I use my WP for everything and when win8 comes out it will just be more that I use im especially excited about IE my ps3 buddy's have been ranting about their crappy browsers lol now we have a real browser and I wanna see how well it works :)

what we have to remember is that microsoft just reallly started making money of xbox in terms of sales since that subsidize the consoles. they want to capitalize on it. i cant imagine what the next xbox will be like nothing short of amazing.