T-Mo Dash in Black Nears Official Status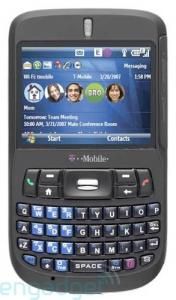 There it is, folk, an official-looking product shot of the T-Mobile Dash in black. As we told you before, there's literally nothing new here except the paint job. Same EDGE data, same 200MHz processor that frankly does better than you might expect, same T-Mobile branding. Let's hope that we're at least going to get WM 6.1 on it out of the box.
Here's our question, though: T-Mobile has likely finished up their UMA/T-Mobile-at-Home/call it what you like, but we call it VOIP software for the Shadow II, why not toss that on this Dash refresh as well, to justify the stealthy black look?
[via Engadget]
Windows Central Newsletter
Get the best of Windows Central in your inbox, every day!