T-Mobile wants better coverage inside your home and it's asking the FCC for help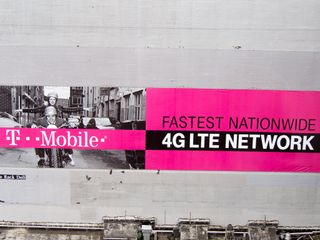 T-Mobile wants its phones, tablets, and devices to work better in your homes and buildings, and to do so it is petitioning the FCC to make that happen. The Un-carrier wants to be able to buy more low-band spectrum to improve in-building coverage in the next FCC auction, and T-Mobile wants the FCC to alter a few rules to help it succeed.
Stating the importance of low-band spectrum, T-Mobile's VP of regulatory affairs wrote:
Here are some of the important changes that T-Mobile is requesting:
In particular, T-Mobile has asked the FCC to increase the size of the "reserve" so that no matter how much spectrum is up for sale, at least 50 percent of it will be held in reserve for competitors with little or no low-band spectrum in that market. This change is critical to guarantee enough "reserve" spectrum to sustain four strong national carriers into the future as the FCC has said is important.
The FCC has also established two minimum sales prices for the licenses, which we believe needs to change. Under the Spectrum Act that directed the FCC to conduct the incentive auction, the aggregate auction proceeds need to cover any compensation for participating broadcasters, relocation costs, relevant administrative costs, and funding requirements for our nation's emergency network, FirstNet. In addition to meeting these expenses, however, the FCC has decided the licenses will not be sold unless another arbitrary figure, based on a complex formula involving the U.S. population and the bandwidth available, is also reached. As we have shared with the FCC, this threshold is unnecessary and creates a new barrier to entry for wireless broadband competition.
What do you think of T-Mobile's proposal to amend some of the auction requirements? Do you think this would help create a more even playing field for smaller carriers?
Source: T-Mobile (opens in new tab)
Windows Central Newsletter
Get the best of Windows Central in your inbox, every day!
Chuong's passion for gadgets began with the humble PDA. Since then, he has covered a range of consumer and enterprise devices, raning from smartphones to tablets, laptops to desktops and everything in between for publications like Pocketnow, Digital Trends, Wareable, Paste Magazine, and TechRadar in the past before joining the awesome team at Windows Central. Based in the San Francisco Bay Area, when not working, he likes exploring the diverse and eclectic food scene, taking short jaunts to wine country, soaking in the sun along California's coast, consuming news, and finding new hiking trails.
They spelled desperate wrong.

All good if its for better reception

Yes it is fair. FCC should not allocate spectrum based on the highest bidder because that locks out competition. The FCC's role in this should be to: 1. Protect overall spectrum efficacy. 2. Ensure fair distribution to competitors. The FCC is not a for profit entity.

Go get 'em T-Mobile. The Gov't needs to take these into consideration especially with the Growth T-Mobile has achieved inspite of the BIG Two (AT&T and Verizon)

Tell T-Mobile to give me better Windows phone support then they can ask for my help. +830 that!

If by more WP support, you mean more timely updates to WPs they sell, I agree. If you mean they should sell more WPs, that's a double edged sword. So many of the problems in the US are related to carriers offering phones at all. I get that T-mobile can't stop offering phones yet simply because a lot of customers don't realize how they are harmed by carrier phones and are more comfortable with what they are familiar with. But on the other hand, I think its good in the long run if they spun the phone sales off as a separate business that's owned by T-mobile that sells phones, including ANY that can work with their network.

Yes please. The reception in my home is terrible. I never get more than one bar of 4G, and that's on a good day.

I think we would all benefit by making the competitive playing field more level. Not just, he who has the most money wins.

All t-mobile should do is invest in a better network , more masts does improve signals inside the home , same problem in Europe poor network as they cheepskate on the number of masts needed to provide coverage

You do know T-Mobile has MORE towers than any other carrier, right? Getting the low frequency spectrum is what they need to fix the problem of coverage.

While I won't argue that point (because I remember hearing it too); I'd point out (at least in my area) that Tmobile's service sucks when compared to AT&T or Verizon. Quantity does not equal quality. I'm on the fence when it comes to the government helping corporations be more competitive against their larger counterparts. Verizon and AT&T are bigger because they've been smarter and done better business than Sprint and Tmobile. I do agree with not allowing Verizon and AT&T to merely buy up all of the spectrum via their deep pockets.

Yeah, because that's totally on topic.

Update my Nokia 925 to 8.1 TMO!