Twitter makes policy changes to help combat abusive users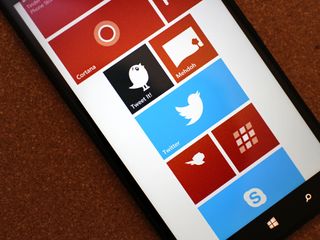 Twitter has announced some changes in its policies, along with some revised enforcement options, designed to combat the abusive users of its social network. The changes include expanding the definitions of Twitter's violent threats policy, along with more options for the company's service team to lock out accounts.
Twitter's violent threats policy now include "threats of violence against others or promot[ing] violence against others" in addition to "direct, specific threats of violence against others". The company says:
Twitter's support team now has the option to lock out accounts that generate abusive comments for specific periods of time, which they feel will help if many users start posting derogatory comments on one person or group. Those users will be contacted to delete the offending posts before their account can be reactivated.
Finally, Twitter is testing out a new feature that will allow them to spot abusive posts. The company said:
These changes come one day after Twitter gave its users the option to receive direct messages from any other user, even those that are not following them.
Source: Twitter
Windows Central Newsletter
Get the best of Windows Central in your inbox, every day!
This is basically censoring IMO.

Maybe. But it's their service. You don't have to use it.

Can still use beautiful vocabulary to vent out anger right??

looking for post mentioning 'Twitter got an update, finally' -_-

Twitter is taking all the fun out of the application

Do you mean threatening others with violence is fun?

I get 'mentioned'/tagged in so much spam posts. And have to go to the full site to delete em. All you can do is report a post as spam, then block the user to remove it. Bummer.

If only they bother with updating WP app...

Yeah they should take that time and update the official app.

Terrible. Such content policies already exist. How does twitter define in better terms what will be allowed and what won't be?
...
They're a lot of hypocrites and ideologues that believe opposing views, views contrary to their own, to be "offensive". These weak minded individuals have proven they're not above falsely reporting these views as abusive and/or harmful.
...
Inciting harm, violence and death to anyone on any forum is illegal and have laws already on the books to combat these issues and concerns. There is no need to create further policies that you all ready know will be used by ideological sycophants to harass, discriminate and limit ideas and speech they've deemed socially unacceptable.
...
This is why twitter is not a true forum of sociable free speech and expression. If such platforms continue down this road of limited speech and censorship then perhaps an alternative to twitter should be created.
...
So while I disagree with those of opposing views, I will not condone nor take part in the stiflingly anyone's God given right to express themselves without intimidation.
...
Twitter.....this is all about censoring speech.

Still not sorted the Block button. Most pointless thing ever. Yes, let's block a user but they can still @ us.