Twitter will start showing tweets from people you don't follow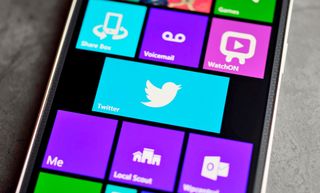 Twitter has today announced the popular social network will display tweets from random users you don't currently follow in a bid to bring more relevant content to your home timeline, and to pick up some new friends along the way. Twitter isn't shy at testing out new experimentations with its micro-blogging service and the team has been actively working on the new feature that you'll either despise or find rather useful.
Some users have already been involved in this experiment, which Twitter has now launched as a new feature for the entire community. So how will these tweets be selected for your home timeline on Twitter? Content will be displayed to you based on numerous factors, including activity from accounts you already follow, the popularity of said tweets in question and how people in your network interact with them. More details available on the Twitter Help Center.
How do you feel about being shown tweets from people you don't follow, but may be of interest?
Source: Twitter
Windows Central Newsletter
Get the best of Windows Central in your inbox, every day!
Rich Edmonds was formerly a Senior Editor of PC hardware at Windows Central, covering everything related to PC components and NAS. He's been involved in technology for more than a decade and knows a thing or two about the magic inside a PC chassis. You can follow him on Twitter at @RichEdmonds.
Bringing tweets from random users you don't follow to bring more relevant content to your timeline? How are random tweets supposed to be relevant? I'm already following people who are relevant for me. Then why random users?

Who the hell wants to see random tweets. Its like going down the street listening to peoples conversations and telling them your personal stuff as well. Kinda creeps me out.

They likely timed this feature for random political propaganda purposes ahead of the U.S. elections.

Yeah, Bing is a pretty good option for random, useless information as well.

That sounds very random. Companies are only interested in themselves. How does one benefit from random tweets from random people who bytheway I have no interests in. I only follow folks i like, I.e. Rihanna (she commited twitter suicide) Premier League, Dej Loaf, Cassie (sexy)... as you can see im very selective. If I cared for tweets from random folks I would've followed everyone on twitter. Now I see how/why people leave one service for another.

I don't think they're literally"random". They're obviously going to try to find stuff that you actually would find interesting.

Now I have to be more careful tweeting on twitter. Some random people will see my tweet ._.

Eh, Twitter profiles are public. You shouldn't be tweeting things you don't want others to see anyway. If you were really concerned about that, you can set your profile to Private and only followers can see your tweets.

Isn't that always the case with twitter? Random people will always see your tweet (when one does a search for example)

Youtube is doing this too, I hate that feature.

I'm sure they mean tweets from suggested people. i.e. people who tweet on topics simliar to you or tweets that you favorite. Kind of like the 'suggestions' tab. I don't see anything wrong with this unless it's not separate and not opt-in.

If Twitter nabs the tweets from its list of similar people, the new tweets are going to be 99% irrelevant to my interests. Twitter has yet to include anyone in the similar people list that is similar to me. Edit: That said, a lot of the people I follow tweet and retweet a whole lot of irrelevant-to-me crap, so I might not notice the extra items.

I believe it would be a way for them to make more money!... The "random" word I think it means "previously selected tweets or accounts that pay money to twitter" to appear on our timelines ... Publicity, brands, news companies, and so on.

We follow 10,000 then you get another 10,000 irrelevant tweets. So what's Twitter relevant for again?

How about Twitter releasing the Beta to the masses. I would love to be able to share content easily.

Tumblr shows posts from users you don't follow as well

Is there an option to disable/enable this feature?

Indeed if you can enable/disable it I have no problems with it. And than I even like it because if they never try something there is no progress.

I don't like it. Let me do the work and find out who I want to follow. I don't want/ need any help.

I swear these folks think were all idiots? How the hell does random tweets from accounts I don't follow supposed to bring more relevant content to mg timeline? The relevant content on my timeline are from those I specifically choose to follow. Not some random crap. Its these dumb ass moves that have users scratching their heads..

i thought update came. so i rushed into WPC

As long as these tweets are shown in the right position on the timeline (you know, time-wise), this MIGHT not be purely bad.

Until those tweets become so numerous that you no longer see the tweets from people you actually follow.

Yeah update the app and then we'll talk.

One more reason to stop using Twitter. Whoever came up with the idea is retarded. I DO NOT WANT some random tweets in my timeline. Twitter has been killing itself for quite some time now. Their leadership is clueless.

It's ok I don't use twitter

How about a nice update. Posted via the Windows Phone Central

I'd be happy if the app showed notifications.

How about an update first then you can do whatever you want...

Ridiculous. Defeats the purpose of not following people other than those you elect to follow. User choice and preference. They should make this an opt in only feature.

Honestly, it feels like rubbish....and i'm killing my Twitter account because of it. I don't care for it if there is no control over peopole i follow. My Third eye is telling me...commertials everywhere!!

Why d fuck would dey do dat ...anyway I dnt realy like twitter

i like twitter more than fb. its way better but this feature is stupid.

They already do that. That shit I stopped using it.

F*** this! So because iPhone is popular, I gotta put up with random tweets just because I and followers talk about it (and how bad it is)? Because that's what it sounds like. Or I have put up with anti-Microsoft stuff even though I only follow people who actively support the company. It may be the end of my Twitter activity.

I'm into Windows Phone and twitter suggests me Android users lol :D

I'll drop Twitter if there is no option to turn this off. I barely use it anyway.

How about twitter updating the app?

I already have retweeted tweets from People i dont follow... That's already enough

Lol, its going to be a mess and allot of pissed people be un following randomly.

Why, this is the most useless thing I have ever heard of.

Dream league soccer is come the Windows phone store.Download now guys !

Sounds like they're going to monitor and track keywords in things you tweet about. That way they can use them to advertise other pages on your timeline.

This will actually get me to open my twitter account more often

Android has this since long time ago. All people I know (unless they're Twitter freaks) deactivate this stupid thing because you even get notified about those tweets. It's really annoying. And I'd rather have an app update + notifications fix + something else than other people I don't care about to show on my timeline. I mean, if I'd care, I'd follow them.


I hated fb when they brought all this extra crap everywhere. Thank god I don't do twitter. If they do this they should have an option to turn this so called new feature off.

I guess this must be only for brands like accounts of WPC or Nike... Because if they start showing just some random person's tweet on my timeline and mine on someone else's. Then we have a problem :|

Do people even read the articles anymore? The article states that you will see random tweets based on who you are currently following, who they are following, what's hot and trending... Sounds like an algorithm will be working to cull stuff for you. It's not totally random.

It ain't cool stuff its advertisements that I don't want for example I follow both Nokia and Microsoft but now since I follow Nokia and Microsoft twitter will send me a bunch of tweets about cell phones and OS I don't like like IOS and android or iPhone and Samsung galaxy I wouldn't mind it if they sent me tweets about other windows phone OEMs or windows 10 but I don't like android or iPhone so why force me to look at there ugly mugs.

But I agree that there should be an option to turn it off or on.

Delete Twitter then. O well, it was nice. I don't want people I don't follow.

All I can team you about twitter is that they need to fix their shit Windows Phone and Windows apps.

Bringing me unwanted tweets from people I don't follow is exactly what I wanted!

As long they dont tweet advertisements

Not this again :D I like my timeline to be organized. That's why I use twitter at all.

It's getting privacy less already.

Do that and I am off Twitter!

I'm permanently getting out. How do they determine relevancy? Base on what sort of database/reference?

Why they care about that stuff I don't need (and they already show promotion tweets) but don't care about growing amount of huuge lags?

Looks like my block function is going to get more use.

Random tweets? That will blow up everything cuz you wont see tweets from the people you're following! Should add a option for this so people can decide whether to show or not!

Another brilliantly horrible idea

It already does that and it's annoying.

That need to update their widows phone app

Isn't that what Gleek has been doing for some time now? Showing random tweets who you don't follow ?

That is a load of crap. Buh bye.

Thats not cool. I am not interested in people I don't follow

Random is never good.My timeline is filled up already.Please don't add to it!!

I wont be upset if this twitter update skips windows phone. Devs always take longer to bring the latest features to WP so maybe this time that will work to our advantage.

Haha... If its someone you don't follow, then how is that "relevant"??? Haha. Doesn't bother me either way because I really don't use twitter that much, but I thought it was just funny sounding.

Nope. So much nope. Twitter is fantastic as highly curated, I don't want random content showing up. Retweets are bad enough already.

That's a very fascinating idea - you can use your time more in tweeter than in other social networks, that's the reason behind it. I guess.

How about twitter app update?

Time to delete Twitter for good


How about an update to the official app?? WP could really use one right now.

I noticed this happening for a few months now. First one or two, then several a week. I'm evaluating how much value Twitter continues to have on my device in general and if I couldn't get along without it. It is yet another reason why MS baking this into its phones is a bad thing. Especially since Twitter don't pay any of my cell bill to take up residence on it.

They should update their app on Windows phone :-/

Tell me I'm not sleeping...lolzz
why I will see post by others, I don't even following...

Probs just laying the groundwork to insert random sponsored tweets (ads)....

say the feature will be fine if you get tweets you like ! but it will never happen and they can stick this feature were the sun dont shine

Just checked and no app update. So, suck it.

I'm starting to hate Facebook & Twitter.

And so twitter tried something new to make everyone think that they are going to be seen by random people so tweets become funnier and greater in number, meaning more internet space is taken up by boring tweets meaning twitter stays relevant, meaning blah blah blah

It's funny how everyone is freaking out when they haven't even unveiled this functionality yet. I think it's a great idea, but only if it's opt-in. It's possible it might appear on a separate tab or there'll be some sort of filter. Who knows. But everyone who's freaking out, is being unreasonable without actually seeing their implementation.

This looks more like a precursor to allowing advertisers to be able to pay a premium to put stuff into your timeline. I follow the people that I'm interested in following -- and I don't need any extra noise on my timeline. If I can opt out, great. If not -- then it may be time to find the next social network.

Another good reason to get rid of this service. Then I'd be social media free.

Stopped using twitter awhile back and now only jump on as a requirement for contests.

If I wanted to see random tweets, I'd follow those accounts. This has been on both my Tumblr and Twitter accounts for some time now, and the Tumblr AI's actually been pretty smart about it, but Twitter has been abysmal.

They don't even LET me follow anyone anymore, there's a LIMIT to how many people you can follow?! =s

I thought this was something twitter was already doing?..

If people really think this is random they having no idea the level of data mining and analysis these companies do. It'll probably work really well, you won't only be following authors and get tweets about jersey shore or kardashians or crap like that.

I'll be reporting any random tweets as spam. If there's enough complaints, hopefully they'll bin this daft idea.

That's an excellent idea!

In the photo of the article it appears a tile for Watchon. How do I find this app.

This is stupid. There's a reason I CHOOSE to follow certain people. It's because I actually care to hear what they have to say. I do NOT want spammed by people I don't know and have not chosen to follow. There needs to be a way to opt OUT.

I already put up with their incessant "promoted" crap If i cant opt out of this thats the end for me stupid twitter :¬(

As a YouTuber who uses Twitter to help build an audience, I think it's a great idea. Although, I hope you don't get random tweets in my feed that have a graphic nature.

It's a double edged sword. You will.

I wouldn't mind this. But there should be a setting to turn off/on

Why this shit happening... Another facebook thing that twitter is introducing... Grrrrrr...

Dumb. If it gets bad enough I may stop using twitter....

NOOOOOOOOO! That's how I feel.

As long as they have a feature to turn that off in case we dont want it.... if not, it will be horrible. If i want to read tweets for random poeple i would just go to TT. Twitter is more and more advertising about things i dont care...

So now they're just defeating the purpose of following or not following someone. That's a little fucked if you ask me.

Lousy idea, just as bad as some of the stuff facebook tried and failed. If they don't give me a way to disable it in settings I'll delete my twitter account.

In a general sense, I think this is a bad idea. Part of what I liked about Twitter was that I had control over the content I saw. Now I do not.

Stupidity ..!! Twitter is being another Facebook

That's just great...they are getting so hard up they are resorting to this. Won't take me much to Uninstall.

I only follow 23 people and i can barely keep up.

I'll have to test it to have a real opinion about it. I'm not thrilled about it, though.

I'll block each and everyone of those random tweeters they try to force-feed me with. Maybe they'll get the message.

This is almost as bad as Yelp recommending only relevant reviews. What is wrong with these companies?

This is ridiculous. If I wanted random tweets then that is exactly what I would look for on my own!

This type of "feature" is enough to make me stop using twitter on my phone. Isn't this what suggestions of who to follow are clogging my email for??