Two things you can't do in a restaurant anymore combined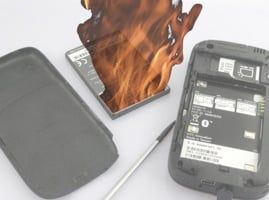 Thing 1: Smoke (in a growing number of cities)
Thing 2: Jam cellphone signals.
Two great tastes that taste great together? I'll admit that both are things that are guilty pleasures of mine, but I'm trying to quit right now, I swear! (Ok, I haven't jammed RF signal, and neither should you - it truly is illegal.)
Read: Wave Bubble
test
Windows Central Newsletter
Get the best of Windows Central in your inbox, every day!