Waze: No plans for Windows Phone app update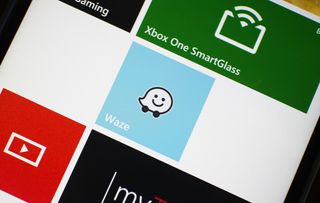 We might never see another update to Waze on Windows Phone. At least that's what we've heard directly from Waze on Twitter. Waze is a popular navigation app that offers turn-by-turn navigation, user-submitted speed traps and more. It's a highly popular app with millions of users who prefer it over other navigation services. The thing is Google bought the company last summer, and we know friendly Google is towards Windows Phone.
A Windows Phone Waze user asked the company via Twitter whether or not development of the Windows Phone app had stopped. Here's the response from the company:
There you have it. The last update for Waze on Windows Phone came out in February of this year. It might just be the last update made for the app on Windows Phone since there are no plans. The tweet from Waze is over a month old, but there's no reason to suggest their plans have changed.
Still using Waze on Windows Phone? Let us know
Source: Twitter
Thanks for the tip Nicholas!
Google was on roll of buying stuff, and what we got is that (cliper?) team...

Huh? Microsoft didn't buy Los Angeles Clippers.

We, the users, need to take this matter into our hands. Google thinks they can screw us up like it does not matter. Let's express our complaints to the developers of Waze via Social media or directly by email

With that said, I think MS is responsible for the declining market share of Windows Phone They are giving developers reasons to stop supporting the platform. In the case of Google it's the perfect excuse

Could not agree with you more! MS is dropping the ball. They came to the party a day late and a dollar short. They are messing Win 8 platform up BIG TIME! They are not serious. They could have and should have thrown support and seriously developed the WinPhone8 platform. I have met MS employees in San Jose who do not know how to use a Windows Phone!!!!!! In fact all the employees I know have a Windows Phone as A BACKUP phone. This is sad, if the employees do not believe in the platform, why should we the general public. RT is a failure and it was a declared failure at launch, there was NO NEED for that peice of 5h!T, the general public saw that but MS koolaid drinkers kept the platform for so long.... why? Start screen or no start screen for Win 8 OS? Why not pin the Start Screen tiles on the dam metro screen? That is what I did and am happily surviving! More heads need to roll and the ones remaining need to think really long and hard. Marketing is not helping by thinking the platform will speak for itself, more needs to be done. I have fooled enough people with an Apple logo Glance screen, showing them the ability to live track game scores, stocks etc with a live tile impresses many so much so that when I tell them in the end that they are NOT looking at a new stealth Apple device yet-to-be-released and its an already in-the-market exisiting Windows Phone, they become impressed! I may speak for it and support it for a while... but my patience is running out.... stop releasing 100 types of phone, its confusing and there is no need. 4.5 should be a standard, there should be a hero elite high class phone, released with TOP specs and an annual model, an average common phone, released bi-annually and a low end phone throw in a large screen phablet AND THATS IT.

Since you have all the answers, perhaps you should contact the MSFT board of directors and see if they can install you as the CEO.

Hook me up if you have any leads....

Well f....g SAID laevanay !!!!!!!!!!!!!!!!!!!!!!

Too bad the people at the FTC are Google hacks. I thought buying competetion when you are the dominant force in an industry just to harm competitors was considered an illegal monopoly. Guess I'll uninstall and start using Here Drive again.

How do I get Cortana and it to sync up my favorite locations?

I think by signing in using Nokia account in Here maps

Been waiting for a month now, for Cortona to start giving me today's for my work commute. Isn't happening.

Under Cortana settings(notebook), there is a places list. You need to add your home, work/school and all the other favorite places and then Cortana will start giving you your work commute route with traffic.

Actually he is not alone... Was working for me before update 1.. Hasn't worked since.. Maybe I need to refresh her memory? another thing I noticed was that she isn't recognizing some tiles I have pinned anymore... Going to try re installing those apps, and see if things change.

Why people write "cortona" if it is "Cortana"?

It happened to me yesterday. Installed Cortana with gdr1.

Believe you have to also set it in your calendar appointments too.

1) Bing maps
2) Press the 3 dots to retrieve the hidden menu.
3) go to "favorite places" Or go to Cortana 1) go to menu
2) go to places Tadah... Done son.

The HERE apps need to be updated for support with Cortana

It is integrated with here drive, try saying "take me to [any of your places]"

No, that's not integration, that's just WP handing off requested navigation information to the default nav app. Integration would be, your places Collection syncing with WP favorite places. I've been using HERE and have a lot of saved places I would like to easily request directions to from Cortana. It would also help in providing Cortana with public transit information a so she can update you about getting to work on time or what not. Stuff like that.

Oh, I have my places saved in bing maps, most of the time I add them asking her "where am I?". Its handy, works with cortana & here and also I get my places as I sign in my account.

Here drive is much more better

Nope, Waze is far more accurate. But it lacks offline mode. :/

And you just highlighted the most important feature of Here maps.

In Panama Here doesn't have traffic status, Waze is the only option

That only applies to Microsoft

I only use Here Drive anyway. Waze is obnoxious. And seriously, fuck Google. I've made an active effort for the last year and a half to move clients completely off of all Google services, Android devices, etc. So far, I've taken away tens of thousands of dollars of business from them. Of course, it was easier before Microsoft discontinued the free Live Custom Domains service :/

Such a bad move by them. I got a lot of people on that too (instead of paying for gmail for businesses). Office 365 with it's cost per account isn't a good alternative to free outlook.com account with a custom domain. I though they should have made it easier for non-techies to buy and set up there own domain in outlook.com and they end up canceling the whole feature

Well said. If you have a small business, its hard not to use Gmail and custom domains. Microsoft is loosing people in the millions because of this.

Personally I am moving my personal email off google and on to 365 small business. Because it almost free if you want to use one drive. You get 1tb of space for less that £40 a year. plus you get your domain and alias and mail groups. On top of that you can set up a sharepoint site to share with people if you want. Show me 1 tb of cloud storage for less than £40 a year. Obviously it get more expensive as you add users but I still think it is value for money

Office 365 is not designed to be an alternative to a free Outlook.com account.

Microsoft sent everyone who uses custom domains with outlook.com a free trial offer to Office 365 and positioned it as the replacement for it, so it is an alternative according to the company that runs both services

+1, but LOL on the tens of thousands of dollars comment. I'm sure they're shaking in their boots...

LOL true :). But every little bit helps. Enough people move off their services, they'll get the message :)

So I'm finally relieved to see someone complain about this. i was turning dozens of customers on to Outlook.com for this very reason. Most actually prefered the interface to Gmail. Please sign the petition that was started. Maybe MS will take note of it, http://www.change.org/en-AU/petitions/microsoft-keep-current-outlook-com-custom-domains-as-is-without-forced-migration-to-premium-office-365-subscription


That petition makes no sense. Microsoft isn't forcing migration to Office 365. Current accounts with a custom domain email will still work, you just can't add new accounts or remove existing ones. There's also no way techncally to add new accounts on Office 365 while keeping existing accounts on outlook.com. Those are two different services and your dns can only point to one or the other

Hah. Idiot. Having a monopoly is not illegal; if that were so MS would be in line first for it's desktop empire. It's illegal to abuse a monopoly in one sector to increase your marketshare in another. Which MS was convicted of doing with regard to OSs and browsers. Google buying Waze is fine.

I didn't get any team, lol

I don't know.. You tell me.. :-):-):-)

Oh, i think i get it now..... *feels dumb*

And so android users didn't get shares in a lot of companies (Waze)

I don't use anything Google, and never will.

Google clearly sees Windows Phone for the threat it is. With Microsoft cutting licensing fees and lifting hardware restrictions for OEMs they have clearly taken a path that eventually wil create growth and succes for the platform.
With Bing starting to taking off in the USA and hopefully a more succesfull second half of 2014 Microsoft can finally make some inroads in to the powerhouse that Google is!


Well if Google does not see's WP as a threat they would support the platform, WP has million of users they choose to ignore. Well this latest Waze thing shows they go out of there way to make sure Google services will not support WP
.
And why? Becouse WP has the potential to become real competition to Android. Like Android it's open to use by any OEM, it offers phones on all price levels. This makes WP far more a threat then iOS could ever be. With cutting the license fees and getting more OEMs on board WP will be wider available. The only reason Android got so big is becouse it flood the market with thousands of different phones from over a hundred different OEMs. With WP getting more OEMs, and Bing getting momentum in a important search market, the USA, Microsoft could hurt Google in its core business. So even with WP not being a big threat to Android at the moment it's getting everything in place to become so in the near future. You might say I'm an idiot? Well I think you are for not seeing the bigger picture ;-) Posted via Windows Phone Central App

Love Waze...but I missed that Google bought them. Another thing I guess I'll stop using....

Damn Google for this!!! This must be their doing - In my country, Waze is the most prominent navigation app there is. Everything is in there, and Waze can practically find anything in here. Waze was developed here, this is why it's so widely used here... No Waze for WP here is a serious blow to WP's efforts to gain marketshare (even though, I must admit, WP's marketshare here is probably quite minimal, I'd guess around 3% to 5% at most). DAMN YOU GOOGLE!

Yup. Ditto ever hear they bought Waze. I was using it but no more. I have reviewed it and given it 1 star then deleted it.. I don't use Google products I'd there is a viable alternative (which there is to just about everything except YouTube). Waze has been "Baleted"

There is MetroTube/MyTube, unless you are referring to the YouTube service in general, in which case, Dailymotion, Vine and Vimeo are pretty much your only other options, they kind of have the market cornered.

I'm talking about Google products in general, not third party developers who use APIs to make apps to access Google services.

I use Waze almost everyday. If I'm serious about trying to get directions to some place I use HERE DRIVE. Not sure why this type of user reporting couldn't be employed into the HERE maps.

Honestly, I think Nokia is willing to take the hit on accuracy than have a bunch of people playing with their phones while driving. I'll admit that feature of Waze always bothered me. But, Microsoft could keep the game part of Waze. Integrate it with Xbox Live and offer driving achievements.

Xbox live integration, I love that! Good idea!

But, NIST... Most of us know how to find the restroom in our own homes... That green stuff is killing your short term, dude!!!

I am betting , waze owns patents on real time crowd sourced traffic data .. Aka why Google paid 6 Billion $ for Waze

They paid less than 1 billion for it. If they own any patents it's probably about crowd sourcing map creation itself and not traffic collection (Nokia and other companies have been doing that for a while). Map data is worth a lot of money. Nokia bought navteq for a lot more, I've read somewhere that Google has 7,000 employees working just on google maps data. Automatically created maps are worth that 1 billion alone

They are actually collecting that traffic data from all active users but the Here Drive app was using it in strange ways (only for daily commutes for a long time, that might have changed). The hazard/accident/poice social alerts are nice, but not as critical as traffic based routing

Yep, they bought them a while back, just after the WP app came out. Everyone here was saying 'there goes Waze on Windows Phone'. Then Waze came out and said 'don't worry, Google owns us now but they let us run ourselves. WP is definitely still supported.' Then this.

I'd just the usual corporate lots told to placate anti competitive government regulators. Who promptly move their attention somewhere else and then the Google's of the world can get back to their intentions all along

I think we know the full story here - Google will incorporate key features of Waze into Google maps and perhaps by the end of 2014 waze servers will be phased out. Since we can't even get Google maps for WP and the poor guy who has ported a copy has to change the name every week. HERE drive is our best bet to get features like Waze (driver reports, more route choices, etc) so my vote is to somehow convince Nokia that's worthwhile. Maybe an in app optional purchase for those additional features if Nokia can't see the point of just giving those away. I'm heading to Finland (actually just the app store to review and comment). Grass roots! Viva WP!

Now that Nokia is no longer in the WP game, I expect them to put a lot more effort into the Android/iOS versions of Here apps. Even with the licensing deal that gives Microsoft ownership like rights on the data, Nokia has to do what's best for it's shareholders. That's great mapping apps on the leading platforms. soon enough, even the Here apps will be better on other platforms

They don't care about us. We're only 5% of market.

Installed base is 5%. There is a key difference between shipment marketshare and installed base.

I love using Waze. But have been worried since Google bought them. But after the previous update, my hope went up a little that this would continue. F*** Google. I guess I will start using INRIX again. It's pretty good too.

MS purchased Skype and still leaves it for dead on WP. Perhaps google won't interfere too much either.

Too bad, it's useful sometimes.

Yep, I found it handy from time to time. But I had to stop using it because it was frankly one of the most inefficient apps I've ever used on any platform. So badly built.

I don't think you used it long enough to get accustomed to how it works. It's accurate, will update frequently and provide new route if traffic slows down up ahead. My favorite navigational app on WP. Only downside... Uses slightly more battery than Here Drive+

it is so accurate than once my sister lost a boxing fight she wanted to see for that.
and it always wanted us to get in the big traffic where an accident happen... yeah sure, accurate......
and yes, my sister and her boyfriend used frequently, and it just never seemed to be that accurate most of the time.
I guess for some it works and for some it doesn't work, so you should not pretend only because it worked for you, it would work for other people, in different cities, traffic and all those variables.

Stick to Here Drive then, and good luck if you need to reroute.

Well ... If it's for daily commute, I'd rather try to memorize every potential area that might be packed with others by trying different route for first few days to memorize surrounding characteristics of every options. That way, I can always chose which option I can use best. Avoiding traffic and still find a comfort area to drive.

Pretend? WTF are you talking about?
How am I pretending? I'm giving my personal experience and I stated that he hasn't played with the app long enough and the reason I said that was BC he stated the app was badly built and I don't agree. I think if he would've used the app longer he might of seen the logic behind the design...
Its not Waze's fault your sister can't box maybe she should stop pretending.

I think you get him wrong. I'm sure he know you said the truth when you said it works for you. But you should take that as a conclusion that it also work for everyone (hence, he said pretend that it work for everyone). I'm just correcting your missunderstanding here. To debate this, go ahead on to him, the original owner of that statement. :)

I think I understood the majority of his comment. I don't think he meant to imply that his sister actually is a boxer but more that they missed a boxing match BC of Waze routing them back into traffic. My original comment was towards Nick Rolls stating the app was badly built... I did mention "accuracy" BC that's key to any navigational application. It updates frequently BC it has a strong community to support its accuracy and has changed my route a few times in the past due to traffic change or that a quicker route has been located. The design might not win awards at first but the longer you use it the more you understand the logic behind it. My complaint was the battery usage on this app... Its not horrible but an hour drive will drain your battery down to 60-65% with the screen on.
Maybe the Waze community where he lives is small compared to mine (Los Angeles, CA) and maybe that's why he had bad experience... Idk. I'm not pretending anything...

By badly built I mean badly coded. It is a massive battery hog and the UI is laggy as hell even on non-512MB devices. I enjoyed the functionality but when the app causes the phone to use more battery than a car charger can provide, and the device heats up significantly because of it, someone in the dev team doesn't know how to code properly.

I don't know about the UI lagging (1020) but definitely agree with the battery consumption on this app. I think we all do.

In my experience it if by far the best navigation app for driving in rush hour. Its much better that Nokia Here Drive at rerouting you through side streets to avoid major traffic. But it eats up battery like no other app on earth. I was hoping they would invest in fixing that and providing landscape view. But given Google's track record of shutting almost everything they can out of the WP infrastructure, this is disappointing, but by no means surprising. If anyone has a recommendation for a nav app that is equally good at rerouting based on traffic, I'd love to hear about it.

I think that there are some companies paying others to boycott Windows Phone, such as tinder, as an example.

F tinder, I hope they go bankrupt and people go out to date the old way

That's a strong reaction. Posted via Windows Phone Central App

That may work for the older crowd, the next gen are growing up with social media as an outlet. Not a good sign Imo... Always buried within their phones.

Yeah, face-to-face socializing is becoming a lost art. It's sad.

I'll that a pun? F tinder...

And there you go. Uber is next.

Uber is way expensive in my country anyway. I'm so glad i checked the trip fee before i went out, would have left me stranded! Haha

South africa, I checked a trip from the city centre (where all the clubs are) to my apartment building, a about 20km trip, and they qouted me R256. Now that would be about $25, for a one way trip, which I find vrazy expensive, id rather just call a friend and pay him back the petrol and a big mac for his midnight troubles haha

Strange. It is actually quite cheap in India then - I would probably pay INR 450 for 20 km using UberX here, about 78 rand. Obviously it would cost less to call a friend, but you must compare to the costs of any other car service or taxi. One thing I've noticed is that the app's fare estimation is always crazy high. It looks like 20km should be ZAR 150, at 7.50/km, add maybe half an hour to cover that distance, 15 ZAR time fee. Shouldn't be more than 200 ZAR at most.

There'll probably be a future update...to pull the actual app from the Store.

...and revoke the app certificate to stop it working on devices it's installed on!!!

It's garbage anyway. The whole idea behind it is dangerous. An app that encourages people driving cars to part status updates about traffic whilst driving is a bad idea.

&1. I don't want Google in my ecosystem anyway

Agreed. I booted out Google from my ecosystem a few years ago. Have had no reason to look back ever.

Yup. Same here. Not touched a google product inc youtube since 3rd June 2009 :)

I have been staying away everythng Google. But still use Youtube once in a while as there is no alternative.

You don't do it while driving but I guess you didn't know that, it is helpful and has gotten me to work on time when it told about traffic jams or accidents to avoid because someone was already stuck in the jam

Incorrect. In fact, you receive prompts to update the "real-time" information. I receive one every day for the closest red light camera. Back on topic, I believe Waze is the best navigation app for the tri-state area (NY, NJ, CT). If map information is fresh (should be as it is not stored locally) and app functions, I will continue to use.

The app stops you from posting anything if the car is moving. You have to say it's you're the passenger before continuing. That said, is there any better navigation app that reacts as quickly to traffic conditions?

And what exactly is stopping the driver from saying they are a passenger? Nothing? There you go.

Nothing. But what's to stop a driver for doing ANYTHING on their phone. At least the app lays a little guilt trip on you.

This is absolutely NOT true. My app has never asked me if I am the passenger.

You're right. I just completely made up a feature. Or, maybe you never tried to report something when moving fast enough for the app to detect it.

Waze will prompt this only if you will type text into the report.

No It doesn't. You have to post while driving. I do it all the time.

I can't be the only one who uses it for "read-only" traffic reports and rerouting. It does a good job of alerting me to slowing traffic and accidents, and instantly finding a side route.

You knew this would happened....sigh beta apps and no updates are going to kill this OS

It's a navigation app that encourages drivers to post status updates about their route so that people can see issues on the roads and avoid them. Dangerous if you ask me.

Well, generally if you are stuck in traffic your are hardly moving. Don't see that as dangerous.

You're not usually stuck in traffic when reporting where police are located.

First Kik messenger now this -___- yall hate us that much?

No it has horrible layout on windows phone

Yup, Kik's problem however is that windows phone wont support webkit or some BS like that so about two years ago they strongly claimed if Microsoft never supported it then they wont support the wp app no longer. -_-

Which one is BS according to you? Microsoft won't support webkit-exclusivity or Kik won't support general standard of HTML5? For me, the later one is the BS one. Al those people who lament IE6 and then worshipping webkit which starting to be the next "IE6"... are hypocrites.

Ouch, those are strong words but there is a lot of truth to them.

Kik team is just lazy.... and not good company, even their support sucks and they are just idiot and pathetic, not even building a windows 8 app, or updating with some fixes, at least to avoid spam or something... but this waze thing on the other hand has to do with google and howthey dislike windows phone. if google didn't buy them, it would be updated not frequently but not bad like this, I am sure. google usually sucks in most of the things they do, I wonder how much Twitch will suck if google gets them... if twich is not any good (just popular enough), google will surely ruin it even more. and of course never release a WP app, and less a Win8 app (at least there are 3rd party ones, and one of those is nice)

Such a bad practice to buy a company and cease support for platforms being supported before the buy out.

What did you expect? They got bought by Google.

Hmmm....Waze only came to WP more than a year after Google bought them.

WP app was already in development prior to Google purchasing them. Then, we didn't hear anything anymore about a WP app for a while only to be surprised that they released it. Well, now they're going to kill it out of spite. It's not like updating an existing app should be that difficult. Building a new one is.

Yup, exactly what I said. They were supposed to not be evil and have turned out to be the most evil of the three mobile OS companies. Only company worse than them is the fourth one, Amazon, who refuses to make video apps for other platforms, especially Windows. I have stopped by prime subscription just last week as well and have stopped using Waze.

Google is only evil towards Microsoft, and that's because Microsoft launched a smear campain against them. Do you hate that Google neglects Windows Phone? Thank Microsoft.

That "smear" campaign was because Google was already evil and they haven't supported WP since day one. Google's push to eradicate Microsoft's superior YouTube app was before Microsoft's "smear" campaign. And that campaign brought to light to the general masses practices that consumers who give a shit, already knew Google did. Stop trying to defend them. You don't even know what you are talking about. Google is evil to its users. Look how they run YouTube, and use peoples data to earn money off of them. And how they are already starting to destroy twitch and they don't even officially own them yet. I think you don't really know what your are even talking about.

Everyone uses your data to earn money. Do you think Microsoft provides email and other services to you for free because they're kind? Stop being ignorant.

They don't scan my emails, or use any other data they have on me, to provide ad content to me. I know I don't get random emails because they sold my email address to a third party. Not sure how else they would be making money off of it. If they are using it for internal research to better their products, that's fine. But they aren't mining it for an extra source of income that is solely dependent on that data being pushed back in my face in the form of ads, etc.

The other thing is that if Microsoft want to use your data, they ask you first instead of just thinking it's fine to use it without consent.

You ignored everything else SeraphX2 wrote, and chose to only answer using data to earn money. Like he said, the smear caampaign only came after Google has been actively dissing WP/Windows for some time.

Yeah i agree the campaign was unnecessary, but your timing is off. Google has been playing bully with WP long before those ads.

Amazon Video is still on Xbox 360/One. I like it better than Netflix.

What's Amazon Video got to do with Google and their services?

He was responding to someone calling Amazon evil for not having Prime video on MS services.

"Because I'm the only one who has the right to be evil" - Google again .... :p

Google's being so childish and harming their users!

Y'know, if you look at their employees, it kind of makes sense. It's a young, competitive generation being recruited, and not exactly mature. Being childish may not be too far from the truth as a lot of their recruits are in their early 20s.

I remember relevant comments when Google bought them. Sad to see them coming true.

Yeah I remember this as well. I stored using the ago long ago. Perhaps that is why they are currently not planning any updates... They see people leaving it. But in any case, does it actually need an update currently? Are there plans for future updates to the app for other platforms? Maybe it is fine the way it is...

SCROOGLE.......die already

Should we be counting down the days it's pulled from the store?

Screw you google. Worst company ever, your gmail sucks, forcing your stupid google plus shit, laggy android os, useless chromebooks, new google maps totally suck, all u have suck! Only service I use is Youtube

I think I like this fella's thoughts

I endorse this statement.

+1... Oh, I mean, I agree.

What I see mostly on lagdroid" launcher stopped working" pffff

I use Waze daily on an old Iphone I keep in the car. But I tether it to my Lumia 920. Nice to be able to use it right on the Lumia sometimes. If they are indeed cutting off support then I guess Ill stop using it too. Very sad, can't we all just get along.

Google sucks. Can't believe I used to eat up all their products.

I hope you shat it all out in some sewer

Two words: NOKIA HERE.
Use their apps, they're better and you get them for free with your WP anyway. Don't blame Google for not wanting to invest a lot of money and effort in a platform with shrinking numbers. You wouldn't either if you owned a business and you know it.

There are no HERE maps for my region (Pakistan). The only other choice for offline maps is Waze...

Yup the only useable voice navigation that works here in pakistan is waze,damn you google.

Waze still works fine on Windows Phone. Calm down.

So shouldn't you blame Nokia for not including Pakistan's data? You WP idiots are so funny, even for Pakis. You blame Google for not supporting a platform with 2.5% marketshare, but you are so blind and stupid that you won't even see that it's MS & Nokia's fault for neglecting YOUR ENTIRE BLOODY COUNTRY.

He told me to use HERE maps. But Nokia didn't map Pakistan. So I said I have to use Waze. I am not blaming anybody.

Yes, I was replying to asmodeus69, not you.

Let me know when HERE does a decent job with traffic.

If that was the case then why did Uber just launch an app update for windows phone?

Here works fine IF you only have one option or way to get to your destination. I have 3 separate ways I can drive to work in the morning. Having a 40+min commute everyday, its VERY convenient that waze gives you 3 different options and judges them based on traffic, not distance. If Here worked as good, trust me Id use it, but unfortunately it does not.

Try INRIX..give you options.

Negative again I see.... What about other businesses that supports windows phone, are you saying they are stupid for supporting this platform.
Google have the funds to support if they want to but they are not going to. It's not about the low market share, its the fact that windows phone is the only other platform that can really threaten their dominance due to it being the only other free OS that is not locked to an OEM and that Microsoft has the funds to back it.

Why should they support something that brings them no revenue? Google is the kind of company that pays on the order of ~120,000 USD/year to the average engineer and that doesn't count the cost of benefits, stock options etc. Google depends on number of users since most of their products are monetarily free (you pay in other ways, mostly by seeing ads or allowing them to use that information to anonymously target ads). Most of the other businesses operate on a paid basis (like Uber or Amazon or Netflix - you directly pay them money for a service. So it is in that company's interest to reach every possible user, so they have WP apps. The cost of developing a WP app is not justifiable to many companies (like Tinder or Snapchat) because they do not charge money for their services and depend on ad revenue, so there simply aren't enough users on WP.

HERE drive is great for basic navigation but for rush hour you can't beat waze! The response from other drivers letting me know of accidents and hazards has saved me countless times! Pretty please add this feature to HERE drive not that Waze is basically Google maps now...

First, numbers are not shrinking, just other platform numbers growing faster. It's a matter of optics. There is a difference. Small but there is. Second, you are trying to apply your consumer knowledge to business metrics. It's not that great. It really costs very little to support the front end. That is what this mobile app is in this case. Especially on WP it can cost you $1500-2000 per month and that if you are a big company with frequent updates. The API is there for everyone and is a standard cost. If you get serious usage in terms of API call bandwidth it will cost you more but then you will start making more too. But it is not platform related cost. In any case, these amounts are ridiculous for waze. It is good before you offer your opinion, to double dip it in facts. But I guess this is the internetz and everyone has one! The reason why this happens is because google is an unscrupulous company who got by extreme chance and luck to become the Microsoft of 2010 by using Microsoft's strategy against it. MS did the same things at some point in the past, same as apple did. They got fined and got monitored and restricted heavily. They improved a lot in being considerate about privacy and allowing competitors to grow. Google's time is not here yet, but not that far either. They have more failed products to demonstrate than successes. And slowly but steadily people start getting tired of them. Search and YouTube keeps them afloat.

"First, numbers are not shrinking".......................Sales went from 8.2 million in Q2 2013 to 7.4 million in Q2 2014 Its not optics its hard cold facts Android has kicked WP to the kerb........want Waze ? get a real phone ie an Android.....Microsoft will be dropping WP next year, the writing is on the wall.

I think you got lost on the way to Android Central, allow us to direct you to the correct website. I bet you don't even own a real phone i.e. a Windows Phone!!!!!!

WP is lacking a real app store with real apps, not these 2nd or 3rd party hacks they call apps, Microsoft needs to do nice with Google, without Google services they are doomed, for starters, Google maps, real YouTube, Google search "bing is a complete failure" , me and millions of others would jump on WP when they get their shit right, there is a reason WP is failing, it's been written in nauseum on the Web, they need a healthy app store and Google services, Apple also had been fighting Google, but they are not that dumb not to let Google services on their mobile os. Microsoft needs to stop acting like a child or their WP platform will die a slow death, as the numbers don't lie. Posted via Windows Phone Central App

Windows Phone has a decent app store. Those "hacks" are often better and with more features than the official apps, and Microsoft really needs absolutely nothing from that privacy quagmire called google. It offers better services and affiliations. google does everything they can, on business and even political level (see Nokia transition approval in China) but despite that, they won't have their way. Oh and btw, in case you missed it, apple dumped google and are using TomTom and Bing ;)

It is very much optics. There was no new release, the positive perception just kicked in, the new models just kicked in, and this was very much a transitional and maturation year for WP. And to respond to your childish troll, just because i am in a good mood, I have a very real phone, it is a Windows Phone, and the only phone that can connect me to my company and keep me productive at that high level. Sorry but both the iPhone, and two high end android, failed to do that on various fronts.The iPhone is awesome for games. The android can't even do that right.

I'll call your productivity bullshit, shill. Create an email address or give me one. I will send you a message with a picture of Ballmer attached. Reply to that email, attach an empty Word document to that email (or XLSX or PPTX or whatever). REPLY to that email, do not start a new thread. Do not bother with Onedrive links either. Let's see if this joke of an OS can do that.

Microsoft had to buy HERE!

They discontinued support for Windows Phone.

That's a sad message. I'm a big fan of waze. I use it a lot on ios before I switched to WP. I hope waze will reconsider their vision about WP development.

Don't bank on it. Google, Waze's new owner, is hell-bent on ignoring Windows Phone at all costs.

Yet MS continues to support apps on Android. Am I right? Or is it iOS?

No you are right. But lets remember Microsoft is and always will be a software company first. They pride themselves on that and therefore like to reach all their customers no matter what platform they choose. Something Google, as a company, gives a fuck about. Google is really a baby company they are young and i hope in the next 10 years they mature and pride themselves on sharing their great services to any one no matter what platform.

Because Microsoft is like a mature person and Google is like a brat who fear of competitions and do anything to trample his competitors? At least that what I saw in the last years of this fiasco.

Google refuses to waste money supporting a platform with a miniscule share. And MS are no angels either, they ignored Android for a long time and are now only supporting it because it's become too big to ignore. And nobody really missed MS services on Android either. It's amusing, actually. WPcentral is usually filled with MS fanbois moaning and whining about how YT or Gmail or Maps is not on WP. You'll rarely see people on AndroidCentral complaining that Here Drive or OneNote or Skype or whatever is not on Android. (yes, it is there now, but it wasn't for a long time and nobody complained then either. Which is doubly funny considering that at the time MS was still the leading enterprise software company and nobody gave two fucks that their services weren't on Droid.)

I don't disagree. The only thing that I think would make that description more apt would be to say that by not releasing their services on Windows Phone, Google is probably more concerned with ensuring that the OS stays miniscule enough for them to ignore. Business is business, of course, and I find it hard to disparage a company, in Google, that is just trying to protect their lucrative Android market. They may be neglecting those of us who use WP, but they've probably made the calculation that it is better for their company to alienate 3% of the market, then help a competitor eat into their mobile dominance.

Which is exactly what any sane person/company would do. Posted via Windows Phone Central App

I can't tell if you're being sarcastic; but yes, I think so.

And MS can't stop updates for their own apps on android because google has the market share. Who knows how much Rudy is worth? MS beware, Google may buy him too.

That's...actually illegal.
But they could hire him.

Meh...
Hey... We don't need Waze anymore. We have Nokia Here.

Lame cuz landscape and add stop was working in the beta.
Screw Google. Killed waze, voice, and meebo

Google didn't kill Waze, you just don't know how to read.

but Waze on WP? they killed it.

Killed Waze development on Windows phone... Pardon my brevity as I type this on my Windows phone on a Windows phone news site. They stated that Google was going to let them operate independently, and now we get to see how that plays out... No more updates, then pulled from store.

Not popular in Australia never heard of any one using it here.

It is used, I have seen at least 100 people on near by. I don't know if that is a lot. Navigation wise it offers multiple routes that Here maps does not.

Who cares, only use Here Maps & Here Drive.

The people who use Waze care. Since you don't care about us, we don't care about you using Here Maps & Drive

Hahaha shocking. I have never installed any app that uses any scroogle services (or is owned by scroogle) on my phone/pc/xbox and never will.

Until google buys up all those apps.

Whichever ones they deem fit to. They have the resources to buy anyone they want.

Oh so you already know they are going to buy all the apps that I use even though you have zero clue of what I use? Ok then! Might as well burn my WP right now. What to buy, what to buy...

Don''t be so melodramatic. My only point is that it sets a horrible precedent for monopolistic companies to buy popular apps and cease development on competing platforms. Microsoft didn't do that with skype.

Until I read the article I couldn't remember what Waze was. I won't miss it.

Songza stopped working after google purchase. Wasn't surprised! So I'm not surprised about this app not getting any updates...

I was not a frequent user of Waze but i didnt know they were bought by Google... I hate Google, period. Court should have never allowed this to happen. We all know what Google is striving for (monopoly) and this are monopolistic actions which should be prohibited.

We could expect that as Google hates windows... However Nokia needs to step up before Nokia drive would work in my country, after an update turn by turn navigation stopped working and apparently it never will as it has been over a year and Microsoft has no focus outside the US even though Windows phone are bought anywhere but in the states.

which is truly dissapointing, nokia maps worked perfectly on my nokia n97, but now on my shiny new lumia i cant even keep using the same service from years ago(its still the same, just wearing makeup)

It's Google!No big shocker there,but Microsoft offers services to them.Oh the irony ;)

I wish Microsoft would cripple all google products starting with Chrome in the Windows environment

Chrome is self crippling in the Windows environment.

Chrome uninstaller is the worst. I think it intentionally leaves chrome traces just to @#$% with IT folks.

Sooo true! tanks all kinds of stuff on us.

I wouldn't touch Chrome with an extra long, reinforced barge pole. IE, Firefox and Opera FTW!!!

I'd hate to burst your bubble, but Opera now uses the same rendering engine as Chrome uses. It's not Chrome per se, but built with the same engine. Opera 12 does not use the new engine.

You mean Webkit, which isn't owned by Google!!!

Opera uses Blink, Google's fork of Webkit.

Even so, I would rather use Opera than Chrome. That should tell you something.

This really says a great deal about their commitment to the W3C standard. http://arstechnica.com/information-technology/2014/08/google-to-drop-mic...(Ars+Technica+-+All+content

The existing app functionality is quite good. So long ad they don't pull it from the store I don't mind

It's still not on par with the other platforms though. It has no facebook integration, it doesn't speak over higher-priority Bluetooth, so I can't listen to the radio and use this, etc. Plus since I've upgraded to 8.1 it's been insanely buggy. Not everyone seems to have the same experience, but I known I'm not the only one either. So it's not exactly in the best state to just abandon either. If it's working fine for you, then that's good to hear. Just don't uninstall it or do anything that might change that.

Google can't do anything to damage that reputation for evil they have been working so hard on lately.

Shouldn't you have put "know how friendly google is". Just pointing it out Posted via Windows Phone Central App

OMG Waze was bought by Google ... And I loved it so much ... Lemme go delete it

Been using Waze lately more than Here. Waze seems to be more accurate with traffic updates than Here.

The app is great. Microsoft needs to start buying out some of these companies to make WP better

I was excited when it first came out but soon decided that Here+ and Navigon are far superior navigation apps. Safer too.

Google being f#ckin childish!!!

Did you expect anything different? Google despises Microsoft. That's why we still haven't got an official YouTube app despite Google saying they would 'work closely with Microsoft' to make this happen... Yeah right!!!!

Oh we have one, and google did work close to microsoft to make it, that's why it's now just a web wrapper.

I use waze daily...love the fact that it has reports for police traps and things...saved me countless dollars

its the only one that seems to work on my country(here drive gave me the boot) its slugglish and all but its better than nothing, and it beats all other maps since its crowd sourced, even the smallest newest places are listed, damn google why wont you die?

One more of you wankers. Why isn't it MS' fault for not including your country? You're possibly from some carbuncle of a tiny nation, but a nation nonetheless.

From what ugly country and stupid nation you are?

Also no plans to update Here drive probably. Leaving the platform to stagnate in the navigation program front.

Huh? Source or stop the FUD.

Well when was the last feature added? Symbian version is still a lot better. Other than offline maps features in Google maps are better. No live traffic rerouting, no offering of different routes. No route planning or adding way points. Here drive has stagnated, who is developing it? Nokia or Microsoft? Neither are pushing the development of the product.

I can do waypoints on the Win 8 app but how to get that route into my WP?

I don't think that you can.

Please kill yourself with an onion

If only there was a decent alternative to YouTube, I wouldn't even mention Google's name if this was so....

Whats great about Waze is it helps you to advoid speed traps and roadblocks. Nokia maps dosnt do that. Its good enough right now and dosnt really need an update. But if they pull it or block it from working, that would be sad.

Granted it may not yet be on par in this regard, but HERE maps does traffic and it has always been quite accurate in my own use of it. I don't know if losing Waze, or at least support for Waze, is that big of a loss for the ecosystem. Besides, by using HERE you can rest assured that your every move isn't sitting on some Google serve forever.

LETS RATE IT WITH ONE STAR AND REVIEW IT WITH THIS: "Google Sucks" :)

Never ever used it but after reading this article just installed -rated with 1 then uninstalled.

Once again, WPtards prove their stupidity. This is going to get more developers coming to WP, yeah? I'm sure the Waze guys talk to other developers... and when they tell them the shitty way in which WP users react to business decisions, those developers are going to think twice about developing for WP (if they were planning to at all, that is...)

Wptards, lol. I think its funny when wp people want all these official apps and when they do come out (take vine for example and instagram) a article on wpcentral.com even wrote an article about how 6sec and 6gram or what ever it was, was better than the official app and you should use the "6" apps instead of the official ones. Then they all bitch that developers don't support a platform that has %2.5 world wide then sites like this tell people to use alternatives. Pathetic. Posted via the Windows Phone Central App for Android

Crashes all the time and burned my screen.

Probably has less to do with Google's relationship with Microsoft and more to do with the slip in market share.

Has everything to do with the bad blood between them.Google will never add any of there services to WP.To me this is almost sliding into anitrust territory.

Normally I would agree with you. But given the fact that Google has intentionally crippled their services for WP users in the past, I think this was intentional too.

Google purchased the FTC a few years ago for an undisclosed sum. ;-)

That is probably more true than it should be.

It's a shame, waze is a great app. It helps me dodge traffic and save time

Not bothered, it works perfectly, even better than Here maps. So I'm not bothered

"Monopolistic" - LOL! Is that even a word?!! :-) Seriously, please explain to me how Google's purchase of Waze should've been denied on grounds of a monopoly. The definition of a monopoly is "exclusive control of a service or commodity in a particular market, or a control that makes possible the manipulation of prices" Does Google own (Nokia) Drive, Tom Tom, Magellen, Garmin, Navigon, etc, etc? Please don't let your bias/dislike for Google get in the way of logic and common sense when posting your comments. I'm not really trying to be mean or nasty, just pointing out how illogical that statement was. Posted via the Windows Phone Central App for Android

You can't deny that Google have a monopoly when they have 95% of the mobile market in their pocket. The difference is that while some of their business practices are dubious to say the least, they haven't used their monopoly to squeeze the competition out of the market... yet.

It isn't illegal to have a monopoly. It's illegal to use that monopoly power to kill new entrants into the market or eliminate competition, by, say, squeezing your suppliers or vendors not to do business with your competition.

They are abusing their Android dominance.

Except, they aren't. Google aren't demanding that manufacturers only create Android powered devices, are they? Microsoft tried to do the same thing in the 90s by telling manufacturers that they are only allowed to include IE or risk losing their rights to use Windows, look at what happened to them. The point is that a monopoly is only illegal if said company uses it to squeeze the competition out of the market and Google isn't doing this... yet.

Not sure if serious, however I'll just leave this here http://en.wikipedia.org/wiki/United_States_v._Microsoft

Google offering there services to everyone but Microsoft is squeezing Microsoft out of the cell phone market.This is antitrust plain and simple.Sooner or later are choices will be Apples iPhones or Samsung's Android phones.Three players in the market is bad for consumers and will end up costing us big time down the road.

Can you define the "everyone" word? Does WP users are excluded from this "everyone"? Do we are aliens for them? Because if they do say everyone, and think that we are human like any other platform users, they clearly won't leave us in this state. Really ... Offering their to everyone? That's BS. (-_-)a

This might be true if Google were the ONLY company not putting their services on WP. Instagram, Uber, Snapchat, Tinder, Whatsapp and Facebook are several major companies which did not have WP apps for a long time, do not have WP apps at present or have apps which are significantly inferior to their iOS and Android counterparts (including MS own apps - Skype way better on Android for example). Clearly nobody's accusing Tinder or Snapchat of hating MS... why is Google different?

Absolutely they have majority market share.

Sorry!Not BS.You're taking the word everyone way to literally son,but what I said above is going to happen at some point.

How ironic... I have no plans of downloading Waze again. It doesn't use offline maps, the overall UI wasn't that good and the app is a data hog.

83MB a in last 30 days, use it twice a day usually

Yeah, I even used Waze while roaming it really didn't cost me that much. I loved the points system, but as I don't have any friends that use the service I'm not exactly competing against anyone. My main reasons for using Waze over Nokia HERE Drive + is speed camera notifications (that only go off if you are speeding, and doesn't notify you when you don't as this is usually distracting with other services) and as others have mentioned the re-routing during rush hour. Waze has never let me down, appart from infrequently it randomly crash's...I'll put that down to them not updating the app. I'm not going to boycott the service because Google owns them, I think by not using the service will give them more reason to not bother realising an update. The only way they'll stop me using the services will be when the app stops working.

That's sad. Waze is the only GPS that I use on my 1520.

Was never worth the trouble to use it in Canada so it doesn't bother me

Doesn't bother me, I gave up on Waze the moment Google bought them. Now I use the HERE Apps instead.

Yea didn't the FTC and most of the public sector condemn Microsoft of these action back in the 90's early 2000?... Yet Google is getting a pass for the same actions?

Not for long I suspect. With an over 80% share of the market they had best be careful.

Have it installed, haven't used it in years

I've been using waze for the police traps, but ever since I've upgraded to 8.1 it's been so buggy for me. And the app was never up to par with the iOS and Android ones anyway. I was hoping that some updates would fix all of these, but I guess not anymore. I hate Google. I guess their new motto must be "do more evil."

What bugs did you see in Waze on WP? I never saw any.

I won't be changing my platform because of that app.

It's funny reading all these comments of people hating on Google for not supporting WP. It's business, people. Get over it.
Do you really think that if it was Microsoft that dominated the market, they weren't gonna be pulling the same bs?
I moved from Android to WP a month and a half ago, and I couldn't be more satisfied with my decision. Just migrated to Microsoft services when I could, and continue using Google's when it's convenient. Real simple stuff we're dealing with here. No need for hate.

There's every need for hate, perhaps you missed the whole Youtube app issue. Google effectively had it removed and then forced WP users to have an inferior HTML5 based "app" while iOS and Android had, and still have, a native app!!!

Well, we have 3rd party apps that's as good - if not better - for YouTube, don't we?

That's not the point, why should we have to use third party apps when other platforms have a native first party app instead of an inferior HTML5 one.

Why is it inferior? Metro Tube runs great on my L925. Would you prefer no YouTube app at all?

You're still missing the point, the official app i.e. the one Microsoft and Google worked on is nothing more than a web link to the mobile HTML5 website. Both iOS and Android have native apps so you tell me if you think that's fair and yes, I would rather have no YouTube app!!!!

No, I'm not missing the point. I get it: Evil Google wont make me my app for my beloved WP. I'm just asking you to try seeing past that. You talk about fairness. You're being naive if you think the industry is "fair". There's no such thing. I try to simplify things in my life. So I just installed Metro Tube (I'm sure there's other good apps), and forgot about all this. It's working out just fine for me that way. I'm just not taking petty over one multi-billion dollar multinational comporation over another multi-billion dollar multinational comporation. Believe me, Microsoft doesn't need you or me "defending" them, or whatever the hell that means. Or our passionate hatred for everything Google. Microsoft will be just fine. They'll eventually figure their shit out and they'll have the market share they want (and that I think they deserve from the amazing job they've done so far with WP). They sure got the cash and the knowhow to pull it off. They're not in this to fail. And maybe, just maybe, Google will see itself forced to change strategy and start making apps for WP just like they are forced to do for Windows. So, again, there's really no need for hatred. It's just business. Lets just enjoy that now we have an awesome alternative to iOS and Android. Give it time, man. Give it time.

I couldn't care less about the services Google offer and I can see past that, others DO care though and if that means more official apps then I do care about that. You weren't here for the whole YouTube debacle, if you were then you would know where the hate comes from. My point is that we shouldn't have to rely on third parties for apps when there is no reason for Google to be ignoring the platform. FYI, I'm ditching YouTube for Dailymotion, Vimeo and Vevo.

Good for you, man!
Congratulations? O.o

No, MS wouldn't be allowed to get away with that. Besides, MS are doing the right thing offering their services on other platforms, taking services away from their own ecosystem. Google is only screwing themselves. Good riddance.

Microsoft is offering their services on other platforms because if they don't they lose money. That's the only reason.

It's not being able to play well with others that makes reasonable people despise their hypocrisy and that they ONLY do this to MS users.

Google is doing this with WP because they'll do whatever they can to avoid more competition. If they do this with iOS they lose A LOT of money. The strategy for one OS is different from the other.
Look people, I'm not defending Google. Do I like what they're doing? No I don't. But you gotta face it, these companies are in the business of making money. And they'll kill you and your whole family if you get in their way. And that includes Microsoft. I think what I've been trying to say is that Google is not being different. There's no "good" company. There's only profit.

I don't think you're familiar with the entire situation. Case in point would be the Youtube situation.

I get your point. But don't we have amazing 3rd party YouTube apps? At least we have the option of 3rd party development.

Yes, WP does have some great 3rd party options but only out of necessity from Google's antics.

Yes, its business. Google said fuck WP users so you cannot blame people for saying fuck Google. Business goes both ways. Get over it.

Not surprised in any way.

Used it once, was not impressed. Incredibly slow and sluggish.

Google can eat Shiite and dye.

Never heard of it, dont give a fuck about it..

You must not use navigation that much, it rips through data.

I don't worry about it. It has never destroyed my data. I use nav all the time, btw.

You misunderstand, it doesn't destroy data it tears through your mobile data allowance like a kid in a sweet shop!!!!

Well, I'm probably not the norm. I work all over the country and use navigation sometimes for hours each day.
That's why offline maps are a must for me.

Microsoft please pull out skype from playstore on lagdroid.. Lagdroid users just want free in every apps mostly..

Yeah, cut off your nose to spite your face.

Yeah, because two wrongs obviously make a right. FYI, they don't.

I have just uninstalled this app. I had been using it for ages but from now on will use here drive. If they not gonna support the app anymore f**k'em.

I keep hearing that Google is greedy and viscous, especially on Microsoft, and I wonder why all this hatred!

I am with Microsoft! Viva Microsoft!

One more reason to hate Google

I use this app, for me today is a bad news about his updates.
I was hope that they improve the app to run with screen rotate.
Now I lost the hope about it. :'(
The best action isn't remove this app, if you will go to remove, after remove it go to unregistered into him web page your user!!!

Google Google Google....Why are you a dick?

Because of this > http://www.scroogled.com/Home

Can't stand that google bought them. I stopped using it right after that happened.

well with WP marketshare is only 2.5% & with recent buyout by google it makes sense that they build in those features in google maps , they probably transitioning their IOS/ andriod apps.

I love Waze and just started using it! Not bothered by the statement as I read it more as a sign that the app currently works great than as a sign that Google is a bad guy.

Get back to us when you find out how much of a data hog it is!!!

According to what I hear oftentimes, yes, Google is bad for sure!

Well, this is how some 'nouveaux riches' act (not all but some)!

I'm okay with no updates as long as it doesn't get pulled from the store.

C'mon, we're only at 2.5% - should we expect any more?

This is why I stopped using Google services this year. WP users can hit back at Google by ditching everything Google.

I'm in the process of doing the same thing, I've ditched everything but YouTube now.

So in other words, you're still a Google customer.

For the moment, I'm ditching it today though and closing down my Google Account.

Bothered. Here maps works foiiine....!!!!

Question: Can Google buy everything??? It's a shame! They want everything and nothing is done!

I really hope, Google won't buy Twitch ...

It's a damn social driving app and terribly dangerous IMHO. I tried it and found myself less focused on the road.

It can be distracting the first time you use it. But over time, it's great because it suggests route changes based on traffic ahead. Lets you take an exit and then get back on the highway after an accident. Makes my commute bearable.

It's a battery killer. Stopped using it months ago. And I don't like the design either.

Never gave Waze a good use. Won't miss it.

Waze is great for commuting. Better than here maps. But it has some bugs I wish would be fixed. Responsiveness for one.

Fuck Google! I can't stand those bastards.

They aren't really winning over many fans around here. Myself included.

Yes, can't live without it. Knowing google, they are probably going to cut it from windows eventually. Maybe heredrive should add some social update features in case waze gets cut. I will go back to android just for waze as I drive a lot and the traffic police in Singapore have a monthly "sales" quota to meet which leads them to put a lot of hidden speed traps

Google really wants WP to die, at any cost, why do I always read that the whole world hates WP, what has it done to deserve so much hate, this is bad in so many ways

Yeah i feel like u ... All my family has android system (samsung phones) and i am the only one who has a wp . I try to advise them but they would say that wp is pathetic and there are no cool apps and games and the lack it ..... I hate it wjen they say it

My family are pretty easy going when it comes to the mobile devices they use. My sister uses an iPhone simply because of the amount of paid apps she has, my dad already uses a WP and my mum will be switching to a Lumia 520 this month.

Lol by the way in my country there are an amount of people who uses wp and they can be counted by my hands even.

damn waze was my favorite navigation app

I haven't really been looking for an update. It pretty much does what I want (though I don't know what I'm missing). Frankly, I don't use it much.

Amazed we got Waze at all.

Since i jump to wp, i dun even use it.. So yeahhh i dun care of it's revoke from the store, just hope Nokia here drive get much better.. Better than current version

Saw it coming a mile away when Google bought them. People kept trying to tell me that the dev will still keep the app updated but nope. It's out of their hands.

Waze is a massive liability problem waiting to happen, it also has legal issues that many users may not be aware. User's reporting information through Waze or 'interacting' with their phone/GPS has already caused accidents and is illegal in a lot of places, like most states in the USA. Using a GPS device in states like California or Nevada is allowed, but you can't be interacting with the device if you are driving or even sitting stopped with the car running. So this means that reporting traffic or police information to Waze, you have to pull off the side of the road and turn off your car engine, or you can get a bigger ticket than you would for speeding. This is where the usefulness and business model of this product breaks down, as all it will take is a few more accidents and law enforcement officials will start cracking down on drivers using it and similar products that encourage users to interact with the phone. I say this as someone that primarily drives sports cars on long distances. Give me navigation software that informs me of the current speed limit and warn me when I'm exceeding it by a speed of my choosing, and maybe good traffic information, and I'm good to go.(Navigon and Here Drive both excel at theses features.) This covers all the tiny small town speed traps where they drop the limit and have obscure or missing signs. Speed trap information that is based on 'sitting' police is usually worthless, especially when it is coming from other drivers. If you really want to put some distance in, listen to the truckers on the road, they are still the best source. For family emergencies, I have crossed several states on interstates at speeds averaging over 150mph, and something like Waze would have been worthless and more dangerous. I'm not sure why Google bought them, they would have been better off to just build better navigation software. Their idea of offline is a joke, their speed limit information is a joke (which is crazy considering they have pictures of all the speed signs in the freaking world.) The Nokia/Microsoft deal had the biggest benefits in their mapping collaboration. Microsoft had already been working with navigation and high resolution imaging going back to the early 90s and Nokia aquistiions added in more detialed and global mapping information.

We dont need google and most of all waze

That sucks, the Waze app is the official ABC 7 traffic app for the San Francisco Bay Area.

The fact that they are not even "planning" on an update says a lot. They are not even thinking about it

Focus on the HERE maps improvement, it really helps.

Tried a few times but never liked it. Glad I didn't.

I use Waze all the time. I find it provides better options for naviagation as oposed to here maps. You can see several options and visually (on a map) select the specific one you want based on estimated time of arrival, distance or traffic information. Very usefull indeed. Nokia needs to update and add features if it really wants to compete with other providers.

Uninstalling right now :)

still using waze. traffic in jakarta isnt detected by here drive.

Just two weeks ago beta testers were told "Unfortunately, we are not going to extend existing functionality for WP at this stage." I think the best we're can hope for at this point is that the app stays alive.

I tried waze but it would drain my battery by 30% during a 40 min commute so I had to uninstall it. 1020's aren't the best when it comes to battery life.

Good riddance.. sucked regarding accuracy-

I wish samsung use tizen soon so lagdroid will die. Use Here drive for direction and lewatnana for traffict detector..

Waze is useful for me as a field service engineer. When I am stuck in traffic, I can give update on eta to dispatcher and customer..
This Google Microsoft battle has gone ugly. Android GOOGLE is engaged in predator marketing campaigns. Old ATT, Old Microsoft learned lessons by being prosecuted.
Google's time soon.

Verizon soon, another story.

New ATT also, being run by the same class of vultures.

It's a shame that this app won't be updated...i use it everyday and find it to be the most accurate navigation of them all.. Real time updates, red light cameras, traffic as it happens in real time, location of police, real time warnings of cars on the shoulder of the road and automatic real time re routes.. Damn shame if they completely drop support for this app..i would actually pay for an updated better coded version of this app. Refuse to believe that Google would actually turn down$$ for a paid version of this app

Uninstalling now. Never ever used it anyway. No skin off my back.

Yeah, because waze is google. And google doesnt want us (wp user) using their service.

I use here drive.....And for Waze and Google, which for a company with a slogan do no evil, the irony....F them Both. Here is 1 human that the axis of evil that google is, it will not make not even a cent out of me....F...U. Google.

I use INRIX for traffic information.

I have made the move to Here Drive, I'm very happy and was a loyal waze user on iPhone and Android. I knew Google buying waze was trouble

I still use Waze on Windows Phone, although it takes a backseat to HERE Drive+, in terms of usage. One of the main things that annoyed me about the app was connecting it to my FB account; eventually it had been sorted out but that turned me off from the app's social aspects. If this happens to be the last Windows Phone update to Waze, I won't shed any tears especially considering that Google's owning it now. If it weren't for Chrome and YouTube, I'd be long gone from any- and everything possessing Google's brand!

Google know wp is beauty, smooth even with lowend smartphone and much better than super ugly lagdroid.. So google want wp die... Googleshit

Exactly! Google knows WP will have a big market in India with all the new low cost Windows phones that have started coming out (and probably China) that's why Google's trying their darn best to discourage buyers from purchasing WP. With free Windows Phone 8.1 on low cost hardware, Lagdroid won't be able to compete because it can't run as good as WP on low specs hardware.

I use Here Drive and while it's not perfect, it's not Google... It does a very fine job for a free GPS navigation system!

Start making bad bad ratings while commenting on an alternative. Make it knows that googles strong-arming is unacceptable.

Oh the irony that one of the first platforms Waze shipped on was Windows Mobile. :P

I really enjoyed using Waze, but if they are going to stop supporting my phone's platform, I am going to stop supporting them with my driving data. I guess I will give here drive+ a try.

Sam, please add a how so that the sentence makes sense!

Here drive is great, why use something else. I don't care much for anything screwgled, not even YouTube!

Waze is really about location notification of the gendarmes. Since, with the WinPhone version you can't download maps, it doesn't make much sense to use it for nav as it sucks data. I do use it for the 40-mile run through Rhode Island to get my kid because they tend to not be blaring their radar guns and, instead, laying in wait for the unwary to speed past. Other than that...I am testing Navigon again (I own it) instead of Here Drive + because it may be better at re-calculating routes do to traffic and helping me around the daily (no matter what time of day or night) stoppage on I-95 (anywhere from DC to Boston).

Why always windowsphone????

Too bad, I prefer Waze over all others on windows Phone.

I am puzzled, as I am a beta tester for Waze for WP. I've got a string of alerts just this week telling me that my feature suggestions were being considered and are being passed on to the development team for further discussion, and my bug report say they are being addressed in future releases. Not sure why this would still be happening if they were no longer developing.

Maybe they were deletes alerts ?

No problem. We still have HERE Drive.

Here doesnt have radar prevention and rerouting with traffic

You should suggest them to Here. Radar prevention is unnecessary, but rerouting around traffic sounds nice.

Radar prevention is very useful... In some country as in France if you go faster than 5km/h you get flashed and 45€ !

Ok Google, uninstalling...

"and we know HOW friendly Google is towards Windows phone."

I use Here Maps when I can't afford to drain my battery. I use Waze because of the multiple route options and active rerouting. It has saved me hours just this summer with accidents and construction.

Waze is a battery hog and in India people just don't use it...so google can ....

Seriously considering an Android now. Never hated WP even now but feeling pity for the platform. I love WP but nothing seems to be getting better. Very sad.

Like seriously? Things are getting better and better ever since the Windows Phone 8.1 existed. So many changes, so much things being improvised.

The only a good thing about lagdroid just having much apps no more (OS it self so bad).. Thats it.. Overall lagdroid is so ugly n laggy.. Seriously

Yes I agree that Android looks ugly. It never makes an appeal! But the usability of android is much more matured than WP. And I don't think that android is that laggy. There are various minute characters of android which makes it superior. There are downfalls to the OS but I personally think that it depends on the user to make use of the platform wisely. I hope WP matures itself in another couple of years. Then I'll gladly hop on to it. I'm waiting for that day. I'll still have my Lumia for the love of WP but only as a back up. Hope Microsoft hears the cries of us, loyal fans.

I love when ppl say Android is more mature but fail to give an actual reason why...hint...apps aren't the answer

Please don't mistake me. I'm not that, "Dude! Android has got more apps!" guy! By saying that the platform is mature I mean it. I'll give you the reasons. 1. Sharing No options for selecting and sharing my music and video files. Yes I know the Files app is there but why should I open the Files app and navigate every time I want to share something with my friend or over the Internet rather than just selecting and sharing things just from my native media player? If I have to share things over Bluetooth I have to go back to the settings page, Turn ON Bluetooth and then come back share things. Worst case scenario? I carefully select all my files and while switching between apps the selection just goes off! Android will give an onsite prompt to turn On Bluetooth. BASIC! In Android I can update my WhatsApp profile picture, Contact picture and many other things just from the Gallery. WP? Nop. Android has Wi-Fi Direct. WP? Nop. 2. Notification Centre (Action Centre) Now we WP guys have got more than a single way to be notified viz., Action Centre, Live Tiles, Lock Screen, Glance screen (Except a few). Now I see the notification from the action centre and clear it. Voila! It goes off just from the action centre and stays on in the Live tile, Lock screen and the Glance screen. This is not found in the native WP apps like Phone and Messages but is an issue with a major number of apps. Issues like these in Android? Nop. Clean. 3. Smart Dialler Smart Phones' native feature. Even feature phones have a smart dialler! 4. Flagships Do we have any ground breaking USP for WP? That's why there aren't any flagships for the platform. Even a 512 MB device can handle most of the features of the platform. I'm not cursing but just hinting at the level of development of the platform which definitely is improving but at a slower and unfortunately not in a competitive manner. Whereas every manufacturer has a flagship for Android with unique features because of the versatility of the platform. 5. Login Prompts Each time I need a Microsoft, Google or any other login for an app, even though I'm logged in those accounts from my phone I am directed to the browser every time to enter my username and password. Facebook has recently added this feature, so this feature is available in WP but none are making use of it. Even the MS apps like OneDrive and others don't even care about this. 6. Resuming capability Every time I switch between the apps either I face the home page of the app or the app just crashes. Very few apps are having a good resuming capability. This annoys me all the time! 7. Others Lots of Bugs! Apps crashing like never before in my L620 after installing 8.1 DP and is definitely slower at times even having a plenty of storage space. My carrier (Vodafone, India) sends a notification after every call and message detailing the charges. Even though my notification sounds are set to silent I get the sound right after I end my call. Seriously annoying like anything! No mobile data option in the quick actions. I can work even when I get an incoming call in Android L but not in WP. My most wanted feature! This list goes on, these are just a few of my hardships with the platform! All these are standard basic features required by every smartphone user! This is not just my own list! Some of them even found in basic feature phones! As a smartphone user I am not asking for extraordinary gimmicky features! Just pure BASIC needs a user expects! Android has all these! That's why I'm stating it as a mature platform! A smartphone puts its user in ease of whatever he tries to do but never pressurises him or makes him a fool. I'm not fighting for the other platform, I'm actually crying out the weakness of MY platform! Still a loyal WP fan. Please Microsoft! Get the basics right first!

Well, it works fine for now....

Fuck you google.I don't give a damn about you.

One app "Here Drive+" not to many care about Waze. Should change there name to Waz for Waz being on the Store for Windows Phone.

This convinced me to finally shut down my Google account. Been meaning to for awhile. It was surprisingly easy.

Yeah, it's not difficult and surprisingly it feels liberating.

Awesome because that app sucks imo

Well, this is Google's way of punishing those of us who shunned Google's Android and Google services in favour of Windows Phone and Microsoft. Obviously, Google thinks one day or the other, we would end up at the feet of Google's altar, begging to be taken in. But we won't.

People here have another smartphone which is android.because android is very affordable.

Fuck off google and Larry page

Fb uses bing maps. India uses bing maps and some what scroggled maps which is inaccurate by 1 km.

Microsoft criticizes Google and Android so much. Our readers too openly do that and when it comes to having their services and app updates, we say 'you know how friendly google is towards WP'. Lets face it there are many services google has that we WP rely on and need them to come to WP. Best example being YouTube. So stop criticising Google and anyone else for that matter and let co-exist and share the technology and do positive marketing by highlighting your products best features not competitions worst

I use youtube before its taken by google.. Only youtube.. Once used lagdroid (xperia e) and very dissapointed, so laggy n bad ui Fuck google n lagdroid

Rely on google???? Don't talk on others behalf.from cloud storage to email id I use Microsoft services only.I only use youtube that too with third party apps (metrotube,mytube).fuck this google shit

Thanks for telling me what I think, because... you know.... I can't think for myself!!!!!!

Hey Anism, you are forgetting Google blocked the official YouTube app (that MS had to create in the first place, rather than google). Google is evil.

Rely only on my tube. Google relies on windows pcs there.

I believe Google is after complete monopoly, bloody google I wish MSFT removes Office from play store and see how google react I bet MS Office mobile is best Office app available on android and more than half of people use that and incase google asks the reason I want MSFT to say FUCK YOU....(I know this won't happen but still I want it to :p )

At least Nokia Maps is here for free.

Google is gonna die that bull shit

Screw Google. Maybe Windows Phone is not that big on US but in some countries like Brazil is selling more than iPhones. And is growing.
Not supporting the 2nd most popular mobile OS is just stupid.
Anyway, from Google I just use YouTube, because there's no other good option.

People still use Waze? I thought it was a waste.

It's been a fairly decent app. Crashes quite a bit lately, but I haven't found anything better, as of yet...

Try it on Android or ios, it Will change your mind

No problem here drive perfectly helps in navigation.screw google nd their anti-competitive policies.

Here doesnt have radar prevention and auto change with traffic

Google is this your way of being evil.you projected yourself as god.now u are faltering.but alas you are the monopoly so no chance for anybody.

Figures they would do this. And it desperately needs an update too. Guess Here Drive+ is next up.

I'm not surprised...at all. Google took over and enacted their schoolyard bully policy. I wish Here would get live/dynamic traffic rerouting based on crowdshare data. Bring it Here!!

I'd rather use Trapster. I downloaded Waze when it came out, and uninstalled it 2 days later.

I use it as my goto app for directions as the traffic management on it is far superior to here drive. I live in Paris and it saves me valuable time each day on my commute to avoid congested roads.

I asked the same on Twitter few days ago : https://twitter.com/waze/status/492312594133577728

I want apple iPhones to give a run for the money with android flagship.

Waze IMHO is the best driving app on Android or iOS, on WP it is just unfinished. When I drive I carry an old Android just for Waze alone.

Owww! Just when it was fun ;(

Just so long as Google don't pull it from the store! For the most part it works fine and I use it on my daily commute. It took long enough to arrive on WP it would be a real pain if they did pull it.

Y dont I get Windows 8.1 software?

I always use here drive+. It works good.

I tried waze, but I found the app sluggish, and I didn't care for the interface. Plus, it doesnt seem to be used much in my city. I hit a few traffic jams that waze didn't know about. I got rid of it.

I have Navigon and Here Drive. Navigon is the best navigation app to my opinion.

Microsoft needs to build an google alternative services .. Make OneVideo and we will use it Microsoft.

So, no LANDSCAPE mode then.

Too bad. I used to love Waze. Now it crashes all the time. I've stopped using it.

Why are there so little articles about what Google is constantly doing to their competition as well as their customers.... People can't believe it when I tell them here in Aus... No Scroogled campaign here I suppose...

Coming from android, then iPhone and finally wp - I have always used waze solely for the dynamic routing based on traffic. Until here+ gets that, there are no alternatives (free)

No more waze updates? Oh man how am I going to survive in this world now!!!!

I don't know what the big stink is. Why use Waze when Nokia Drive+Beta and HEREMaps provides the same functionality~ and in my opinion is just as reliable and perhaps even better than Waze?

There's a missing word in the last sentence of the first para.

Waze is one of the reasons I'm pissed off with Nokia lately... There was a major change on the ring road of Sofia, I just went to Waze's web site and made the update the same day. It was live in less than a week! 2 years now and Nokia haven't updated it. I tipped them three times with no action taken!

Complete lie, one of my work colleagues son is developer for waze, a windows one too there working on update at the moment that was two days ago!

From your lips to God's ears.

I have no way to validate your claim, but I agree. Saying there is no update coming could mean "not coming soon". Until they actually say they are dropping support for WP, I wouldn't read too much into their Twitter comment...I mean, c'mon... I drove 13 hours the other day and it would have been 14 or more if Waze didn't have me get off the highway right before a huge construction related traffic jam. Drivin in the opposite direction today and plan on using it. Biggest downside though, even when plugged in, it will still suck my battery down on my 1520 to nothing before the end of a trip like that. I have to wait until it says "200+ miles until your next change" so I can shut it down and risk hitting traffic or police so my phone has time to re-charge. I'm still hoping for another update that at least fixes that as I love editing the maps and putting in road corrections and temporary construction closures.

Always used Waze when I was on android. I downloaded it when I got my 925 in April, but never used it. I prefer Here.

With regards to traffic reporting by users, could this not be done by the app itself, cross-referencing the average speed of your car with the speed limit on the road to determine the severity of a hold-up? Just a thought. I certainly don't think the driver fiddling with the phone while driving is the way to go. Something for Nokia to think about, maybe. Anyway, back on the main topic ... f*** Google.

This is very disappointing to hear, since Waze is my go-to navigation app. I really hope they reconsider, because Waze has zero competition when it comes to traffic and rerouting.

These are the results,of war between giants,I am getting fed up with google.

Microsoft vs Google a soap opera only affecting its users.

What a shame! How can they let down an unfinished app?

Who cares about waze. Use Here drive, here maps.

HERE Drives is better. Though most poepl use Waze nowadays

Shame, it's my favourite satnav when I had iphone.... But the missing feature of landscape view on win phone release makes it basically useless

Is anyone surprised over this? Since scroogle bought them I knew this would happen one day....

Rated Waze long ago with 1 star "never updates". Don't use that much like other Google services. Feeling good with Outlook, Bing services...

Just stop supporting anything google. Seems like alot of WP users are Google's battered woman. If they keep abusing you. Why do you keep coming back?

I love Waze! My go to app for traffic

Waze is my most used app on my Windows phone for my daily commute. It saved my butt just this week with the heavy flooding here in the NE. It got me to work in record time even with all the closures on the Long Island Expressway and Northern State Parkway. I promote this app all the time and they need to keep supporting us on WP. I'm sure the app could be better even though it works very well as it is. Maybe a live tile?!

Damn, I'm a road warrior status on Waze

Well, this was obvious the moment Google bought Waze. This war was declared long ago.

Can anyone tell me how can I get free Microsoft gift card that can be redeemed in windows phone store for FREE. please any one I want to make an app please. FREE ONES ONLY....
THANX IN ADVANCE

Waze is one of the best apps I've ever used. It has saved me many hours. No other mapping app on any platform routes as efficiently. This is not good news, but not the end either. I don't notice a meaningful difference on wp, iOS, or android.

Who needs this we have good Nav apps! What we need is for Microsoft to puts some pressure on the cell phone people to update to cyan 8.1 this will probably do more for the so called App difference .

Why not Inrix Traffic to get the social aspects of traffic? This would be the only reason why I would consider using Waze

I'll stop using Waze then. If they won't support my platform I won't be a beacon feeding information back to their favorite platforms. I'll use Copilot from now on, they also have a traffic add on. Posted via Windows Phone Central App

What a pathetic click-bait article. The app works just fine. Why are we freaking out over a month-old tweet about "updates"? This site is getting worse than CrackBerry with the conspiracy theories.

Google is being such jerkoffs, if I ever leave windows ecosystem I will be going to apple over google. Can't stand the bullshit petty fighting

Screw waze and screw Google.

I KNEW it... If I were a long-time wazer, I would feel so burned. Will Here Maps ever include this kind of real-time traffic intel?

I'm currently in Washington, DC, because of Waze I know I can't go I-95 South right know. It's still-stand traffic for the next 30 miles thanks to Waze, but I've found an alternative route. It may be slower at least I'll be moving.

I didn't know Google owned them. Uninstalled.

I'm deleting the app now that I know that.

500 comments and no clue... First: BWAHAHAHAHAHAHA, Microsoft's karma has caught up to it. hahaha It's the patents stupid. Until Microsoft stops using it's LAME patents (a method and a system for...) against android and Linux (remember the video clip from Microsoft with a hand streched out in peace at the end?) it deserve this and more. Current claim by MSFT: "If you make an OS, a browser, or in general any kind of software, talk to our legal department, we hava FAMILIES of patents covering that". Bull. Yes, it's kosher under the current f-ed up legal sytstem. But it stinks. I understand most MSFT fanbois cheer this sorry state of afairs. Now, if you aren't a developer, I can sort of understand youre thinking about this. Hail Microsoft and screw computing. But developers who cheer these actions by Microsoft? A DEVELOPER?! Do you realize that nowadays you cannot start a company without being sued by dozen patents troll _and_ by Microsoft? SHAME. At least MSFT is lead by an engineer these days. We'll see if he handles this better then the sh!theads MBA who drove MS to the ground...

Can a moderator please tell ag vk to shut up his racist mouth? On other placers such behaviour would lead to a ban.

If they won't support it then don't support them. Waze is not the only navigation app. Uninstall it and get something supported by the developer.

Throwing sheit on customers, eh waze? App list> Tap W> Tap+hold Waze> Tap Uninstall.

Glad I use a 1520.3 and Moto X.

There won't be a Waze soon on any platform. They have alredy started to incorporate the waze data into Google Maps.

Yeah, Waze is much better than HERE maps when it comes to real-time traffic info (the advantage of being crowd-sourced and available on all major platforms). Waze is also smarter when it comes to choosing "the best" route ... not being afraid to show the small streets when there is a traffic jam or an accident on more common routes. Unfortunately the WP version of Waze is not only lacking features compared to its current Android/iOS counterparts but it also has a terrible user experience (terrible UI, slow, crashing, drains battery etc...). It's unfortunate the Waze people have decided to ignore WP ...

Google is evil even though they say they're not. They do seem to have it in for widows phone. Bought HopStop then killed it on WP, Now the kill Waze, they don't want Gmail etc on WP. Do they know something we don't? Btw..the google is evil comment comes from working in the final is industry and seeming how google apps will do whatever is necessary to try and get around corporate restrictions in order to garner market share...really bad stuff.

Try Yanosik - simmilar tool for Poland and Lithuania. Routing is not so good but mobile radars, fotoradars and accindents are immedietly on map.

Yep. Agree with you there totally about Live Custom DOMAIN. MS had forgotten that it's a tech company.

google hates windows...microsoft should just push them around from bing....free ads!!!!!

Eh, at 2.5% global market share, what would you expect. I'm assuming other companies will delay app updates on the WP platform if the numbers keep heading South after the crucial upcoming holiday season.
If there's no hit flagship Windiws Phone device around the corner, from Microsoft, the platform will be on death watch.

Windows Phone = Blackberry,,, it will have a slow but certain death... Apps are what makes a phone is not the other way around. no apps = no phone.

I'm just amazed at few people actually discuss the police reporting feature. That's 90% of the reason why I use Waze. 95% of the time, people don't need GPS in their daily commute. I know of no other nav system that allows this report function. In the US, Waze is the most adopted REPORTING nav system that I know of. Plus if you're looking for reporting, you should be using the most widely used software.

Well...used it for a 13.5 hour drive yesterday and didn't have any battery issues. Police reporting, re-routing, other basic notifications...all wins with Waze and what make it the best GPS app to use. Just wish it would let me "search near route" so I could easily find my favorite restaurants along my route on those long drives.

I have windows phone and had waze on my old android. I wanna keep on using the app.
Windows Central Newsletter
Get the best of Windows Central in in your inbox, every day!
Thank you for signing up to Windows Central. You will receive a verification email shortly.
There was a problem. Please refresh the page and try again.