What is your favorite Windows Phone camera app alternative? (Poll)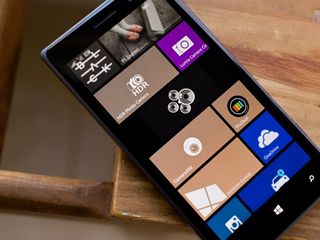 Windows Central App Roundup: Top Rated Windows Phone camera apps
This week's Windows Central roundup is going to take on a slightly different twist. We want to know what your favorite Windows Phone camera alternative is. The native Windows Phone camera app is a capable camera app but we also have several equally capable alternatives in the Windows Phone Store. We will highlight some of the more popular choices and at the end of the roundup, we have a reader's poll to see what you guys and gals think.
These are Windows Phone photography apps that are camera apps first and editors second. We aren't including apps that are focused on photo-editing (even though you can launch a camera app from within) such as Photoshop Express, Fhotoroom, Fantasia Painter, Black and others. All are fine titles in the Windows Phone Store but we are looking at apps that can replace the native Windows Phone camera app.
Camera360
For those looking for a camera app alternative that is both creative in design and through filter effects, you may want to take a look at Camera360. It may not offer as wide a range of controls as other offerings in this week's roundup but it offers a very user-friendly layout, a host of effects filters and scene modes, plus an in-app photo editor that's not too shabby.
What makes Camera360 an eye-catching camera app is the Creative Compass Tool that will guide you through six camera scene modes and three camera styles. Think of the Creative Compass as a spinning wheel to navigate around the various scene modes and when slid upwards, it reveals the camera styles.
The six scene modes include Auto, Portrait, Scenery, Food, Night and Microspur. The three camera styles include:
Time Camera that provides six era related film effects.
Effects that provides the six scene modes listed above
Double Exposure that also provides the six scene modes but also the ability to overlay two exposures into on framed photo
Each camera scene mode will have a small selection of effects filters that can be applied to your image. Camera360 does have support for live viewing of the filter to give you live preview of how it will impact your photo.
Settings for Camera360 include touch-shoot, a self-timer, live preview of the effects filters, the ability to pre-select six frames that can be applied to your photos and advanced settings that include share settings, location services and app notifications.
On the Lumia 830, images are captured at a resolution of 2592 x 1936 pixels at 72dpi.
You do have the ability to manually focus your Windows Phone camera through Camera360 and control the flash settings. The photo editor allows you to crop the image, rotate it and apply any of the effects filters available in the camera mode. Camera360 will also sort your images by date and present them in diary format.
Camera360 is a nice option to consider for those who are looking for a camera app alternative with a bit more creative flair. We should also mention that the developers of Camera360 has released a pro version of Camera360, aptly titled Camera360Pro that offers you more control over camera settings. The app is still a Beta with bugs and features that need a little fine-tuning and is a worthy option to consider as well.
HDR Photo Camera
While HDR Photo Camera is more of a specialty Windows Phone camera app, we tapped it for this roundup for two reasons. First, it is an easy to use camera app for capturing HDR (High Dynamic Range) photographs and second, it ranks amongst the best paid photography apps in the Windows Phone Store.
In simplest terms, HDR photography is accomplished by capturing multiple images of your subject at varying exposures then blending them together into one image. The result is more dynamic color range, which often translates to more pop to your pictures.
HDR Photo Camera has four camera modes that include,
A single frame capture in Auto Mode
HDR capture (three frames) where you set the exposure parameters in the settings
A manual mode where you control exposure, shutter speed, ISO, white balance and scene modes.
A bracketing mode that will take three images at different exposure settings but will not blend them. It's a handy tool when you aren't sure what the best camera settings are for a subject.
The challenge with capturing HDR photos from any camera is holding the camera steady. The slightest movement can make it difficult to blend the images together and can create blurred lines with the end result. HDR Photo Camera does a very good job with an anisotropic alignment algorithm that makes hand-held HDR shooting possible. You still need a steady hand but the blending has improved dramatically with this Windows Phone app since it was first released. I still prefer a tripod when shooting HDR but if you're caught without one, HDR Photo Camera is very forgiving.
HDR Photo Camera does support both 16:9 and 4:3 aspect ratios with image resolutions (using the Lumia 830) of 3840 x 2160 pixels at 96 dpi and 3520 x 2640 pixels at 96 dpi respectively.
In addition to capturing quality images, HDR Photo Camera also has an in-app photo editor that allows you to adjust exposure settings and apply twenty-five effects filters to your images. It's not the most feature rich photo editor and will only edit images captured with the HDR Photo Camera app. However, it does nicely to give your images a quick adjustment on the fly.
HDR Photo Camera may not diverse enough to be an everyday camera app alternative but as a specialty camera app, it is appealing enough to land in most avid photographer's Windows Phone app library.
ProShot
Of all the camera alternatives in this week's roundup, ProShot is the heavy weight contender. Just think of DSLR-like features on your Windows Phone and that may very well be the best way to describe this camera app.
Don't want as much control? You can dial things down to suit your tastes with ProShot as well.
Here is a list of all you can control with ProShot.
Shutter Speed
ISO
White Balance
Exposure Compensation
Focus
Flash
Aspect Ratio
AF Assist Lamp
Drive modes include Burst Shot (up to 8 frames per second), Self-timer, time lapse and HDR
Camera modes include Auto, Program, Manual, Two Custom Modes and HDR.
You also have eight effects filters that can be applied to your images (with live preview) and the ability to create custom filters.
Along with all that, you have display settings to add grid lines, a 3D level gauge, and a histogram to your viewfinder. You can also check out the EXIF file information from ProShot. Images are saved at full resolution up to the 41MP images of the Lumia 1020.
The layout has never been terrible but has improved with each update, making the user interface very friendly. Most of your menus will pop-up to the right side of your viewfinder for easy, one handed access.
The only downside to ProShot, and I use the term loosely, is that it does not have an in-app editor. By no means is this a deal breaker because you can always pull up your ProShot images in any number of quality photo editors to fine-tune.
If you are looking for DSLR camera levels of control for your Windows Phone camera, ProShot should be on the top of your list.
Nokia Lumia Camera
Windows Phone photography made leaps and bounds with regards to quality when Nokia joined the party. The Lumia Pureview line of cameras not only offered major improvements to the hardware end of things but also to the software aspects of smartphone photography.
The Lumia Camera app offers Lumia Windows Phone owners a feature rich alternative to the native Windows Phone app that pairs up nicely with the Lumia camera hardware.
As far as the camera portion of Nokia Camera is concerned, you have the ability to shoot everything in Auto Mode or you can pick and choose several settings to control manually. Those settings include white balance, focus, ISO, shutter speed and exposure compensation.
The design of the viewfinder allows you to tap on an individual setting at the top of the viewfinder to reveal a settings wheel for that particular setting. You can also slide the onscreen shutter button to view all of your settings options.
Lumia Camera also has a smart sequence setting (the multi-frame button next to the on-screen shutter button) that will capture several images at once. Once captured you can remove moving objects, change faces, choose the best shot, create an animated action shot and a motion focus editor.
Settings with Lumia Camera covers your focus assist light, framing grids, image aspect ratio (16:9 or 4:3) and the Living Images feature. Living Images add motion to bring your photos to life in your camera roll or the Lumia StoryTeller.
Lumia Camera also has an in-app photo editor through integration with Lumia Creative Studio for still photographs and Lumia Video Trimmer for video footage. Speaking of which, not only will Lumia Camera offer you a quality option for capturing photographs but it also captures videos as well.
There is one last feature that gives Lumia Camera a slight edge over the other camera options. If you go to your Windows Phone settings and sideswipe to the applications page you will find a group of settings for photos + camera. One of these settings is the ability to set a default camera app that will be launched when the hardware shutter button is long pressed. Lumia Camera and Microsoft's Camera app are the only two options currently available with this setting, which kinda sucks.
Lumia Camera comes pre-install on Lumia Windows Phones and should the need arise, it is also listed in the Nokia Collection of the Windows Phone Store. Which can be a little confusing. It appears that for those running Denim will have access to Lumia Camera Classic and a non-Classic version is available for Lumia Windows Phones not running Denim.
Fhotolens
Last on our roundup of camera apps is one of the newer options available in the Windows Phone Store. Fhotolens is from the developers behind the photo editing/sharing app Fhotoroom that offers you a feature rich camera app, a photo library and a rather decent photo editor.
The camera portion of Fhotolens can be used in Auto Mode where the app decides your exposure settings or you can set zoom, shutter speed, ISO and exposure compensation manually. The camera also has support for HDR image capture (two or three frames), five exposure bracketing and custom focus points.
The manual zoom feature with Fhotolens isn't a telephoto zoom. Instead it allows you to zoom out from 25mm to a 10mm fisheye view.
Images can be captured in 16:9 or 1:1 aspect ratios with image resolutions of 3840 x 2160 pixels at 96dpi and 2640 x 2640 pixels at 96dpi respectively (captured with a Lumia 830).
Fhotolens' image library has over 260 sorting options with search by filename support. The photo editor with Fhotolens has editing tools to crop, straighten and fine-tune exposure settings. You also have an HDR Tone Mapping editor and the ability to apply effects filters. You also have the ability to export images to Facebook, Instagram, Twitter and other photo sharing outlets.
Fhotolens may not be as feature rich as the other camera app alternatives but does a nice job of things. I do like the HDR Tone Mapping editor. It is an easy way to convert non-HDR captured images into HDR styled images.
Just a quick note about Fhotolens' stability is that I've used Fhotolens on the Lumia 1020 and 925 without issues. However, in using Fhotolens on the Lumia 830 I experienced periodic crashes when zooming out to the fisheye view. Your experiences may differ.
Best of the bunch?
All of the above alternatives to the Windows Phone native camera app are quality products, well capable of capturing quality images. Personally, I find myself using just about all of them from time to time based on the mood I'm in or the needs at hand.
But what do you guys and gals think? What is your favorite Windows Phone camera app alternative? Is it in the group above or did we overlook it? Take the poll below and feel free to sound off in the comments to defend your choice.
Windows Central Newsletter
Get the best of Windows Central in your inbox, every day!
George is the Reviews Editor at Windows Central, concentrating on Windows 10 PC and Mobile apps. He's been a supporter of the platform since the days of Windows CE and uses his current Windows 10 Mobile phone daily to keep up with life and enjoy a game during down time.
Is there one that specifically takes photos the fastest in on a 920 and sometimes the delay of the picture taking is so long that I miss the shot. I use Nokia camera beta

For quick shots is the MS camera on WP8.1

That's what LCB is too slow

My personal opinion? The fastest camera (without any blur) is Camera360Pro. It doesn't have many extra bells and whistles, but it's essentally a focus first the shoot app. And boy, do they take advantage of it. IOn my 920 I can generally snap to snap really quickly. I thoroughly enjoy it. That said, for heavier tasks I do use other stuff. Has anyone got any word on the supposed sub 100ms camera features of the 830. I finally picked one up (for 280$, the price I think it's worth) and surprise surprise, not my gaming pleasure (stutters on most games every so often except ASPHALT 8 for some reason) Anyway, camera app does not seem any quicker to me at all. This is a coming firmware change?.

I recently set my default camera lens to MS Camera after trying all other alternatives. I am a 920 user and MS Camera works the fastest for me.

ProShot is fast! Best camera app. The only reason Lumia Camera hangs around is RAW support and video recording. Everything else, I use ProShot. It's the one I use when I need quick, good pictures in a social setting. Moments will happen in seconds. People will only pose for a couple of seconds so the Lumia Camera is terrible for these impromptu moments. The Microsoft Camera is quick but the pictures are terrible and there's little adjustable settings.

I actually perfer HTC camera the most...

I would guess that there's not enough HTC owners out there to make a dent in the poll.

I prefer it as well it makes it easy for me to take amazing photos especially since I suck at taking pics lol

HTC Camera is cool as my default but I always fall back to ProShot.

2 weeks later and I love my HTC camera over my 925 and 1020

Exactly this damn phone is amazing lumias bow down

Sounds like you guys like the camera on the HTC One. I may have to look at it again. I was considering buying one to test it out but then I saw some iffy photo shoots. Thanks for posting guys...

Yes you should I've only been playing around with it for a few days but I definitely enjoy the HTC camera simple and effective

My favorite app is IDontTakeEffinPhotosFromMyPhone App

Not even the odd casual pic?

My favorite is dontcommentifyoudontcare

Camera 360 pro beta fir selfies ;-)

I tend to think that 360 Pro shuld be under a separate listing.

Camera360 Pro (Beta) should absolutely be it's own listing...especially since the UI is really nothing like Camera360. It's no-nonsense, fast, powerful, and fun. In fact, the more I use it, the more I discover about it (it could use a tutorial), and the more fun I have. It's made photography on my Lumia 1520 enjoyable again!

The problem is that WP won't let you set any other 3RD PARTY apps as defaults.

That's not true, wp let me change the default app camera

It only lets you choose between the default and Lumia camera though. 3rd party apps can't be set as default.

It lets me change four apps (MS Camera, Nokia Smart Cam, Lumia Camera, Nokia Camera Beta) on my Lumia 1020.

Seriously, dude.. Get real.. Lol!

i use Microsoft cam only but cam 360 is good. windows phone third party devs always shpw their potential even though we lack timely official app updates.

I use the normal cam app and the simple Lumia Creative Studio :)

Lumia creative studio was perfect!!
Until Microsoft decided to change the whole UI and remove dozens of customizations.......
Fuck u ms y u do dis ;(

No alternative.
I use the built in one

The one I can't have it, updated with cyan on 928

If I don't use Nokia Camera, I use ProShot. Though it's very very rare.

I just use the default Microsoft camera. Although it doesn't have as many features as these it starts up quickly, and that's all I want.

Pro shot, but I just love the effects you can get with Nokia camera, I wish the post processing was better though

What do u mean u wish the post processing was better?

My best app is pro shot...

What the fuck is going on.....ms....
Until we don't get vlc...!!

Very very lazy dev team. They said early this week. Still no signs. I've lost the hope completely about vlc

Wtf lazy!? Unless you've got inside info you can't honestly believe they're lazy. Who knows what kind of hurdles they're facing while writing the code for the program. Having done some coding myself and hanging with people who code and code well missing a deadline happens every once and a while and its NOT because they're lazy.

If you haven't got something relevant to add, please do us all a favour and SHUT UP!
Thanks

That's right, I almost completely forgot about it. Come oni want to see mkv videos in my Lumia on VLC!!

Just buy moliplayer, and forget vlc

use only trail version..... There is no need to buy moli player....
After 15 days just uninstall and again install moli player..!!!

You too, I don't rely on free apps

Lol.... Then you expect vlc must be payable apps...,
Hehehe......bloody fool...!!!

Proshot is the best of the best

Lumia Camera
Camera 360
Microsoft Camera. In that order

I use the Lumia Camera app almost exclusively. Love the degree of control. Other than that, if I use anything else I use one where I can shoot through the filter live. And for that I usually use Sophie lens HD. I can frame the shot with the live filter. There are tons others, I have so many damn camera, photo and music apps on my phone I think I've used them all at some point.

ProShot has about the same level of control, but I also like Lumia Camera more, because the UI is just so much better

Recently I only use camera360 pro (beta)

Native App for quick response, and Lumia Camera for more tweaks.

How many are having grainy pictures @ while using a Lumia

HTC Camera is pretty good...

The Lumia Camera app is the best one I've used on my 1520. Video is also beyond wonderful. I took a video of a song at a recent Sonata Arctica concert and it's almost DVD quality.

Great band, that's real music

Great choice apo, and great band

I agree and i have to add that all high-end lumias are famous for good concert videos and great sound quality, I've been on a concert of one republic recently and I can say that even after 2 years my 920 keeps surprising me.

Camera 360 & proshot are the best.

Lumia Camera... I just love the snow controls of it and I'm accustomed to it the most. Yeah start up time is slow but that's okay, my finger is always on the button to ready it quickly

What about Fhotoroom? You can take regular pictures as well as HDR and edit them ask in one within the app

I want to start taking photos with Lumia Denim... Come on Microsoft!!

Onelens have good filters

Lumia camera (after denim) + Lumia creative studio , best couple ever !

Oh the irony. When trying to goto the poll on my 1020 I get a message that my Windows Phone can't view this type of file. Oh well, tried to take your survey, WindowsCentral, I tried.

Default app, because it's simple and fast!

You certainly must be a fan of icarryalargedslrforcatphotos app.....

Nice article... Decent apps should took into them.

Keep it simple silly! The default app!

Where is the link for the poll???

It's at the bottom of the ridiculously long list of links... don't bother trying to go there with your Windows Phone though.. Not supported! :/

Personally, I use luma Cam beta, Proshot and Fhotolens. depending on how I want my picture to turn out.

Easy, Nokia camera(Lumia Camera)

ProShot is the best, Camera 360 Pro is a close second

ProShot and it's not even close

>•Download Fhotolens for Windows Phone (Free) Fhotolens is not free, it's 0.99$.

Waiting for you VLC developers please wtf are you doing?

https://twitter.com/ThomasNigro/status/535810935710314496

Lumia Camera is the best...

I use Lumia camera for the quick stuff and Photoshop Express to edit. ProShot for the fun stuff.

Proshot without a doubt, saves images at full resolution, no duplicates, and are able to be viewed on my phone. Hate being forced to have duplicate images taken so I can easily upload to FB.

India app store (even the link in the article) does not have any Nokia Camera or Lumia Camera app. There is only Lumia Camera Classic app. Or am I missing something?

It seems like only old devices (aka 925,1020,920 etc.) and present devices with Denim are seeing Lumia Camera. Modern devices like 1520,930 Icon etc are only seeing Lumia Camera Classic as interim solution, due to the lack of Denim, but will get Lumia Camera once Denim is released.

Hey X-Ray81 Thanks for replying. I have a Lumia 925 (Lumia Cyan updated) & 830 (Lumia Denim installed) (both not developer preview). My 925 can see both Lumia Camera & Classic page but has the option to install Lumia Camera only; Lumia Camera Classic page has download and install manually option. My 830 can see only Lumia Camera Classic page with install option; Lumia Camera link gives "Page not found" error. Strange to see this differential treatment. Hope this all settles with the official Denim update.

Lumia camera ftw n camera 360 pro beta

Lumia camera & Camera360Pro Beta

Has Windows Central run out of news to repeat the same old post again and again?

Anyone else get a thick horizontal band of blue in every photo on Lumia 1020 when the flash is not used (and its slightly dark like in a home)?? Happens without fail in Nokia cam and MS cam. When I turn on the flash, I get no blue band...

May be it is because of the flickering of your lights fazing with the frequency of the phone camera. Is the blue line moving among the shots or it is always at the same place? Later would mean faulty camera sensor. ​

ProShot of Course. Still no other app has sharpness and color balance settings as a filter.

Proshot and Lumia... Depends on if I want or need a DNG

Hi guy, as of now the poll show 72% choose to used Nokia camera.

ProShot, 4Blend HDR and Camera360 pro beta !!! But i use a lot the Lumia Camera Classic !!! People who dont care maybe its because they dont have a High end 20/41mp phone or do not take any pictures....

I know this will probably be an unpopular opinion, but, Nokia Camera shouldn't be on this list unless we include the other manufacturer camera apps as well. Even if it is downloadable from the store it's not available for everyone. That being said, I found Nokia Camera amazingly customizable, however, I am really loving the HTC camera app on the 1M84W (off topic...I hate the name of this device).

A fair point, although non Lumia are such a minority that keeping it OFF the list would run the risk of not allowing a huge favorite to be considered.

Proshot because for macrography,

Lumia camera and camera360 are the best picks and the latter one also gives stunning macro shots. :)

Hmmm for me if we go prefrence wise then LUMIA CAMERA>CAMERA 360PRO>PRO SHOT...

Lumia camera and Microsoft camera

I voted ProShot, but HDR Photo Camera is a close runner up. I find HDR PC's merging to be excellent. Regarding Lumia Camera, I barely use it any more on my 3 Nokia's. It has been steadily regressing IMO and doesn't work any better for me than the others. It lost the easy toggle between all flash modes from Pro Cam, instant access to other Lenses, the one touch "last shot" review (which also helped confirm a shot went off sometimes), and perhaps the most aggravating for me (well, tied with removing the last shot) was removing the access to other photo editors from within the app! Used to be able to have a whole workflow from within the app, the beautiful WP style and ease on full display, and now it's jumping from one little silo to another. (edit: you can you have any editor you want now, as long as it's Creative Studio -- did they put Red Eye Removal back yet? /rant)

Lumia camera and camera360 pro

Everyday: Lumia Camera
HDR: HDR Camera
Extreme Manual: ProShot I shot everything from Publicity Headshots to Astrophotography with a Lumia 1020 and these three Apps

With my Lumia 1020, I believe I've never used anything else apart from the lumia camera!

Its not there in the list...but my favourite camera apps are Lumia selfie and photosynth

Is there any alternative for selfies llike lumia selfie

Lumia Camera has all I need for photography

C'mon guys.... Guess from which country I'm from....

First Lumia Carema for everyday use, but for serious mobile photography I use ProShot. Not only I got same manual controls similar to Lumia Camera but it got more advance camera features, ProCam isn't for everybody though. Lumia Camera have one of the best camera UI yet still offers manual features.

Is there an app that can create 3d mini videos of a captured scene? Imagine a tree full of Christmas lights which you can capture at different angles and generate a 3d scene...

Lumia Camera, SophieLens HD, HDR Photo Camera and Proshot :D

I completely forget that I have other apps for pictures (including the native app) about 99% of the time. I have Lumia Camera set to my camera button, and so that's my go-to. The only other app I use with regularity is Nokia/Lumia Panorama for panoramic shots. I really like it and get some great pictures. It's certainly not flawless, and sometimes it seems impossible to avoid the "I don't know where the last shot was" message, but it's fine. I use ProShot for HDR, but hardly ever have a tripod on it, so they hardly ever turn out decent. I used to use FhotoLens for getting light metering right in a dark/light image, but Lumia Camera seems to do a lot better with that than the native app used to (although the native app may be better since the update over the summer).

OneShot.... the only app I can find that will let you take square photos straight off without having to crop them later.....drives me nuts none of the official Apps on the phone do it

Lumia camera is my favorite just because it comes from the developer of the firmware, there for comparability is at its best since they know their own devices.

Both ProShot and HDR Photo worth the bucks. Further more I don't have a Lumia. ProShot have HDR mode too, but the HDR app is better. However the later has some issues that need fixes. I voted for ProShot being more useful and mature app, but would give them both a vote. Giving my money is much better tribute than voting in a poll.