Windows 10 on ARM: Microsoft's key to the Chromebook market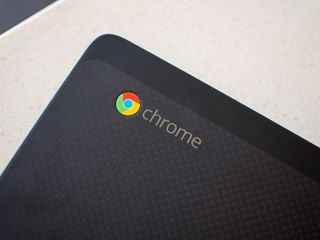 (Image credit: Windows Central)
Microsoft has today announced that the full version of Windows 10 is coming to ARM, with x86 support meaning your Win32 desktop applications won't be missing like they were on Windows RT. This opens up a whole world of new opportunities for OEMs, and indeed Microsoft, to build low-cost and low-powered Windows 10 devices that can directly take on Chromebooks.
If you were to tell me a few years ago that Chromebooks would actually be a big deal and a possible threat to Windows, I'd have probably laughed in your face. I remember thinking "A laptop that's just a browser? There's no way that'll catch on". I know many don't consider the rise of Chromebooks to be a threat to Microsoft or Windows 10, but they very much are. More and more schools and businesses are opting for Chromebooks over Windows 10 laptops, mainly because of price, but also because Chromebooks do what they need them to do, durably, and at a low cost. The volume numbers might yet to seem a threat, but as Chrome OS gains more and more capabilities it approaches the point of being "enough" for some users, especially students for whom it might be their first computing experience.
Windows 10 on low-powered devices doesn't exactly offer the best experience. Especially with Intel scaling back its ATOM line of CPUs, a gap for good, low-cost devices was becoming increasingly difficult to take part of. Chromebooks, on the other hand have been taking that market by storm, with Chrome OS running on all kinds of low-end mobile-class chips. This has given them a lead, but now Windows 10 is coming to ARM and Microsoft and its manufacturing partners can effectively fight back without taking a financial bath in the process.
Laptops and tablets running a Qualcomm Snapdragon processor won't be as costly to make and sell compared to devices rocking Intel ATOM or Intel Core M chips. It's a huge deal for Microsoft to be able to bring Windows 10 to Snapdragon devices, as it means manufacturers can begin building devices that cost nothing to make and sell. A low-end device running a Snapdragon processor with a cheap 1366x768 screen, basic keyboard, and passable trackpad, running full Windows 10 with support for all of the Windows app library, all for the same price as a Chromebook — the choice between the two is all but a given for schools and businesses. Do you want a glorified web browser, or do you want a real and fully-capable computer?
Even if you think competing with Chromebooks is a dumb idea, Windows 10 on ARM introduces so many new opportunities for PC makers. How about full Windows 10 in your pocket? That's a thing that can absolutely happen now that Windows 10 is coming to ARM. What about Windows 10 on low-powered, voice-activated devices with Cortana? That's another thing that can absolutely happen now that Windows 10 is coming to ARM. This is the first step towards a truly mobile and connected world, all powered by Windows 10. We're pretty excited to see what manufacturers, and indeed Microsoft, are to make of this.
Get the Windows Central Newsletter
All the latest news, reviews, and guides for Windows and Xbox diehards.