Windows 8 and Windows Phone snubbed by BBC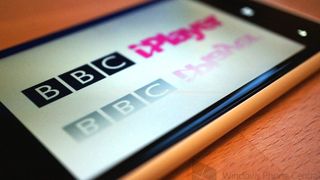 Just recently the BBC released yet more new apps for Apple's iPhone and announced plans for more support of Google Android devices. The corporation has stated publically the need to make its content available to all in as many ways as possible but has persistently refused to develop a single app for Windows Phone. They now state they have no plans to support a Windows 8 app too.
The BBC have often cited incompatibilities in their chosen media formats with Windows Phone and the relatively small market share for the platform as being reasons not to make an app. In the latest statement from the 'beeb' it's also apparent that market share and file types aren't the only thing stopping them developing for Microsoft operating systems. Reason and logic don't seem to come into play.
Windows Phone excuses...
According to a statement secured by the guys over at Neowin, the BBC has added extra information on the reasons for not developing for either Windows Phone or Windows 8.
While this is all very well, the BBC took a stance very early on with the iPhone to support a fledgling device eco system even when it wasn't certain it would be anything other than niche. At that time the BBC was buoyant with funding for everything digital, but regardless of that they have stolidly refused to develop apps even for Android until quite recently.
Their main app is of course iPlayer but on the iPhone they also have apps for BBC Sport, BBC Radio Player, BBC News etc. The technical complexities of making a Windows Phone version of iPlayer aside there is no reason simple news-feed style apps couldn't make a quick and successful appearance on Windows Phone. There is only one app from the BBC (Top Gear) currently available and that is funded by the commercial division of the corporation, yes it's complicated.
See BBC? Its not that hard is it...
Even the mighty Windows 8 isn't good enough for a BBC app?
We have just witnessed the biggest set of launches Microsoft has ever been engaged with and the most prominent of these is for Windows itself. Windows 8 brings with it an app store, touch and native mobile capabilities to the platform. There have been many reports of slower adoption of Windows 8 compared to Windows 7 but regardless of how slow moving this version of Windows is, it is selling by the millions.
Windows 8 is an extremely flexible operating system to develop for and has all the native abilities needed to support the BBC's standards. The current BBC iPlayer app for Windows desktops is quite frankly dire; anyone would have thought the corporation would be quick to jump on the new whizzy UI of Windows 8. Not so according to 'i-happy' spokesman…
The question has to be asked, what alternate reality are the BBC living in where they make an app for the Xbox 360 but ignore the much bigger potential of Windows itself? The Xbox 360 has plenty of users but that would pale into insignificance compared to the numbers involved in Windows 8. So their tired old excuses of its hard to do a Windows Phone app and there isn't enough market share for the OS seem to run aground when compared to Windows 8.Unlike Windows Phone there is no hiding from the huge numbers that even a relatively weak release of Windows will bring. There is also nowhere to run when it comes to the essential standards needed to make an app. What we are seeing is the BBC switch tact from 'can't' to 'won't', pure and simple.
It is hard to see any reason other than pure bias for the BBC's lack of support for any other operating system that isn't from Apple. The question is how they are getting away with such misuse of public funds. It is hard to switch on a BBC show these days without seeing demonstrations of how to swipe with an iPhone or an iPad even though the corporation has strict guidelines on product placement.
By starving other operating systems in the market of their apps and services they are by proxy actively supporting a single eco system. How can this be considered right or fair action from a public body already embroiled in scandal after scandal concerned with accountability for their actions?
We'd like to hear what you think of these latest developments (or lack of) from the BBC and its on-going refusal to develop for other operating systems. Comment is open.
Source: Neowin
Get the Windows Central Newsletter
All the latest news, reviews, and guides for Windows and Xbox diehards.