Windows Phone hits 10% sales across Europe, but still struggles in China and the US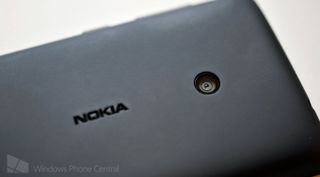 Kantar Worldpanel ComTech has released figures for the three months leading up to October, comparing sales against 2012 data. Apple has experienced share boosts thanks to the iPhone 5c, but Windows Phone continues to grow and takes 10 percent of EU5 (top five European markets).
Microsoft's platform is also just shy of 5 percent in the US, a rather notable achievement considering just how far behind Microsoft and partner OEMs were prior to the marketing push from Nokia. It was only last month when we covered Windows Phone surpassing 9 percent across Europe. Dominic Sunnebo, strategic insight director at Kantar Worldpanel ComTech, commented the following on the growth:
The Lumia 520 from Nokia remains an important power horse, driving growth in numerous markets. That said, Microsoft is still having trouble penetrating into China, where its market share dwindles at just 3.5 percent. Local manufacturers in China are selling high specification Android hardware at lower prices, making it seemingly more difficult for major international brands to break through.
Check out data below to see how mobile platforms are performing, compared to the previous year. Note that EU5 includes Britain, Germany, France, Italy and Spain.
Looking at the figures above, we can see Windows Phone smashing 16 percent in Italy, while France and GB follow suit with 12.5 percent and 11.9 percent respectively. Comparing sales between 2012 and this year shows promise for Microsoft's mobile platform. Both France and GB's growth percentage point change (YoY) are just shy of double digits.
Again, China is the only market where the platform experienced a slight fall in share over the 12 month period. With new Nokia hardware launching (two new phablets) and the Lumia 525 to succeed the ever popular Lumia 520, not to mention the looming Microsoft acquisition, it'll be interesting to revisit these figures in 12 month's time to see if the trend continues.
Source: Kantar
Windows Central Newsletter
Get the best of Windows Central in in your inbox, every day!
Rich Edmonds was formerly a Senior Editor of PC hardware at Windows Central, covering everything related to PC components and NAS. He's been involved in technology for more than a decade and knows a thing or two about the magic inside a PC chassis. You can follow him on Twitter at @RichEdmonds.
Great to see WP market share keeps growing.
Otherwise not a good reading. Essentially WP is associated with entry level cheap and cheerful phones (3/4 of all sales are 520/620).
Glad that MS is taking over. With Lumia's bulky/boxy designs sales are unlikely to improve at top spectrum.
What we need is a premium top end phone to take on SG4 and HTC one. BADLY.

And you think that the majority of Android is high end? :) I'm guessing sales will always follow the pyramid model, even with Apple somewhat. And yes, a high end (international) model is needed, but I'm guessing it's waiting for the 8.1.

one of the best windows phone browser http://sayannet.ir/85B188B1AFB1-A8B1...

I'm curious to know what what WP worldwide markershare is.

5-6%, and you can count on that... Not to bad when Apple is at 15-16%... WP will pass Apple sometime in 2015 if things keep going good..

Apple is -8% in Italy, here people begin to open their sheep minds ;)

Hope this helps the app ecosystem grow

Well, you're going to be thoroughly pleased, my friend.

From my point of view there are two parts to that. iOS has around 15% but then 90% (maybe too much?) of iOS users are used to paying for apps; Android has a lot of users which are used to getting things for free but are OK with having add all around. It will be interesting to see where the WP community fits. I personaly bougth my first game just a few weeks ago and have been with WP for more than a year.
It is interesting to see if the mindset of companies and developers changes in favor of WP.

They certainly need to gain momentum in Chinese market.
Btw, nice growth trend in Euro zone.

yea in Ireland starting to see them everywhere, gaurenteed to see a good few (coffee shop lunch) every day and people who own a colourful Nokia seem to leave it on the table alot more than any other make... that and all networks (except Three) have a near full line of Nokias... that said we are fairly slow at getting them in the first place...

Even Three here in Ireland has a decent range now ! (1020, 925, 520)

Wow, iOS is facing a drop in marketshare in nearly every territory while WP is growing pretty steadily.

Yes, it is interesting to note that WP is on par with iOS in Spain, has surpassed it in Italy and it is catching it in France.

Good to see it's eating away the pie from BB and iOS! That's 2nd and 3rd places. Can't expect to eat anything from Android for another couple of years but this is promising. What's wrong with Americans? Why do they not like Microsoft :(

Serious image problem. Also human stupidity.

Because hating everything Microsoft is the "New Cool."

Limited handset availability across all US Carriers. Especially the 5xx. Limited options for the largest and 3rd largest Carriers.

That's hardly microsofts fault don't you think?

I still love how people preferring a different phone to yours is due to human stupidity.

No when I say human stupidity I am referring to those that rate the product without having used it. As well as those who don't spend enough time with them and post reviews. If you prefer a different phone who am I to tell you not too or call you an idiot? I'm referring to those fools who just have to say something without having something to say.

So you are agreeing that most of the vitriol directed at Apple is also based on stupidity?

Absolutely I "hated" apple till I had to use one till I got my l925 and have since admitted to hating it for no reason. I do not however take back the things I say about apple providing incremental upgrades and being hailed as gods. There's a difference between judging based on nothing, and stating facts. That is my personal view take it as you will.

The "vitirol" you refer to being directed at Apple mainly comes from users comments boards, where even a lot more vitriol is directed at MS. Most readers read only the main articles where almost all never say anything negative about Apple and conversely almost all say negative things about MS.

Actually it is. Most people's experience with Microsoft products are via Windows, and MS has never faced.the fact that they have screwed up there badly.
Lots of people end up cursing at MS everytime they "improve" Office by randomly switching around the controls from version to version. For those not just out of diapers, the massive screwing we got from Windows Me and Vista, and MS complete lack of compensation for selling crap that didn't work, makes one reticent to put one's mobile life into their hands.
Only the XBox Division ever really acknowledged they owed their customers both an apology and some compensation for their fu#$ UPS (red ring of death). MS owed everyone who paid for Vista a free copy of Win7. Not doing so was a poke in the eye and created the kind of reputation for ripping off their Customers that's still dogs them. Balmer again, not taking real responsibility for his poor decisions, continues to haunt them.

That's total BS. Plenty of people had Vista and used it just fine. I used it for about 3 years without any real issues. Sure there was some issues with drivers initially, but I was able to get all my old hardware to work. The only real problem with vista was that it used up a lot of resources and needed newer more powerful computers. Some oems installed it on old hardware. If Vista didn't work well, you should complain to the computer manufacturer who sold you a computer that barely met the minimum specs. After the first service pack, many people feel Vista became a decent OS, but the bad press already damaged its reputation. The changes to the UI in Office weren't random. They were designed to make the options more visible. With the old systems, many things were buried under nested menus. There are feature improvements between office version. They are mostly minor. If the new features don't appeal to you, don't upgrade. Many people continue using Office 2007 and 2010.

agree, agree, and agree some more.

Because Nokia does exclusive deals with their high end phones. I need a 5" 1080p with SD slot on T-Mobile. I don't have a Windows phone option. So when the Sony xperia Z1 comes to T-Mobile I'll probably get it. It's really the only android phone that has a camera that can compete with Nokia.

Well it all comes down to the way the carrires do business. With subsidized phone's every mid to high end phone is around $200. So with the app gap and the sales people in stores pushing android and ios devices you don't get a fair chance at a good phone. Carriers make all the choices you don't see many sony phones on us carriers either.

Why would anyone care what happens in the USA? It's a small backwater market where the native carriers are miniscule players in the global mobile arena. The USA screwed up their mobile market from day one by charging for incoming calls and then totally missed out on the global GSM phenomenon which left them about a decade behind Europe and Asia. They never caught up. It's FAR more worrying that WP isn't doing so well in China - specially since the Chinese government and many of the people HATE Google. Let's see what happens in the next year or two. Android (very old-fashioned software) is near the end of it's useful lifecycle and unless Google has something utterly kick-ass to bring out next year it will decline rapidly to insignificance. Then what will Samsung and others do? Tizen? Highly likely.

Remember that pretty much every single one of those Chinese Android phones is a forked version of Android which does not have access to the Google functionality like Maps or the Play store. Just like Amazon forks Android for its Kindle tablets and has to have its own app store, etc, all the Chinese releases are pretty much the same. Would be very interesting to see a breakout of those Android numbers to show how many/what percentage are true Google phones and how many are just using the underlying OS for their own content distribution platforms.

One thing that is still making WP stagnant, is the interface. I love WP design, but its still too garish for most. MS needs a color wheel or something, or introduce new tile sizes. Maybe rectangular shapes and sizes, for app groupings, titles, etc. Also, MS needs to make all of Windows phone OEM have a similar but different design offerings. Especially since wps is directly associated to the Lumia Line. Every OEM needs at least a phone with color (Samsung), every high-end phone needs ois and low light capability (htc/SS/etc), rich recording/stereo. The most important is to allow every OEM to tweak the interface slightly for their own identity. Whatever it maybe that doesn't break the overall design.

OIS and low light capabilities are the sole discretion of the OEM's. Tweaking doesn't seem all to practical being that every WP in the wild allows its owner to personalize his/her phone to his/her liking. I can guarantee you that our phones (although identical OS) doesn't resemble one another's home screen. As far as your point on "App Groupings," I can agree.

All i want to see is Microsoft and Nokia should gun down the Android OS and iOS once for all. Am i dreaming ? ;) :P

It's better for Microkia to focus on making WP better, and huge marketing pushes, instead of worrying about the others..

Right said buddy. Microsoft needs to do serious things in wp8. Many features are missing in wp8.

I wouldn't say that many features are missing, but a handful of useful features added would be great..

Microsoft is about to do something huge here in the US to promote WP.. They are about to make headlines with what they do.. This time people will know what WP is.. While 2013 was great for WP, 2014 will be exponentially better in every way.

While you're at it, can you also predict what my job will be like in 2015?

Sadly, you won't have one, but on the upside you'll be a parent! Then again, she will run away from home when she's 14, but luckily will find someone to love, and a steady job, but only after losing a limb. All will be well though, because she will live a happy life all in all, too bad it will end when she's 34.

Yes I can... Whatever you are doing towards bettering, or worsening, your career right now will determine that outcome.. So, my prediction for you is that you will like your job more with less pay, like your job more with more pay, like your job less with less pay or like your job less with more pay..
This I promise will be your career outcome based on your actions today.. Now, I can't control why you do today.. Only you can❕

I'm sure the data presented are indicative of ethical studies, however, NYC has been improving in WP's market/mind share. In one day, I've seen six adopters of WP8. Three in the subway, two in a French inspired restaurant (Le Paris, Brooklyn, NY) and one carried by a pedestrian on the streets. 3-920's, 2-52x's, and 1-928. Just some short months ago, this would've been impossible.

I bought my 520 for 169€ in July and now because of Christmas sales it costs 130€!! (on Vidafone Portugal) The Sony Xperia also costed 169€ and hopefully it will remain that price ;)

The 520 was an awesome move by Nokia and was the undisputed bang for your buck smartphone. But the Moto G arguably has taken that position. I hope Nokia can respond to that soon.

The MotoG does have some impressive specs for the price. But it lacks expandable memory (no microSD slot). So it's not a complete home-run. It's also somewhat bulky.

This is the only reason why I m proud to be Italian, 16.2% !!! :D

I'm surprised the article didn't highlight that WP has matched iOS in Spain, and is now beating iOS in Italy. That's on top of WP getting close to iOS in the UK and France. WP will be past iOS in the EU in general within a quarter or two at this rate (if it isn't already when you blend in the other dozen or so smaller EU countries not profiled here).

Very hard for Nokia to gain traction in China, since apple products are regarded as a symbol of wealth. People only know Nokia by its build quality and that's it. Nokia have to change people's perception in order for them to success, which is very hard. Plus there are a lot of apple fan boys, and older generation who don't understand new technology.

And yet, people's high regard for Apple in China as symbol of wealth has not help its share over there from sliding down by 3.4% YoY, and this inspite of the release of the 5S and 5C in China.

This statistic is also greatly proven when you search #lumia or #windowsphone for tags in instagram. most posts are from Europe and some language I don't understand. For SE Asia, Thailand has got to be the leading followed by Indonesia. And of course, India is a given. :)

iOS at 61% in Japan is interesting. Novelty? More expendable income?

It's the Japanese OEM makers' own fault for making really buggy Android handsets, the reality is that Japanese OEMs are terrible at software (as they traditionally are) so while their hardware are beautiful and cutting edge their software causes an unpleasant user experience including terrible battery life, entire phones crashing, losing emails (HUGE no no for Japanese market) etc. iPhones in comparison are much more stable and has better quality assurance in the brand. Also much less fragmentation in the hardware leading to higher quality apps, and again, less crashing.

Far east asians (China, Korea, Japan) tend to be very trend sensitive. They are an insecure bunch and easily flock to expensive brands to make themselves look "better." Not saying everyone is like that but a lot of them are. (Disclaimer: I like asians otherwise and my wife is a far east asian.)

What a stupid, non-sensical generalisation.

I know Canada may not register on their radar in terms of the number of people here ... but I know they could do better in Canada if they didn't have such ridiculous carrier exclusivity in Canada. I just don't understand it. Rogers, with by far the worst coverage always gets the top Nokia phones first, and numerous people just won't switch because they can't justify the coverage issues. Hopefully once the acquisition of Nokia is complete MS can offer their phones directly and hook them up to any provider the purchaser wishes. Fingers crossed.

I am with you on this one. I had to go Rogers just to get my 920. I would have prefered Telus because they have way better service in BC, but they didnt carry the 920. Now i look at the carriers and Telus has only the 520 and the 625, Bell only the ATIV S, Rogers has just a small selection even though it has the most. We havent even the 925 nor will we likely see the 1520. Not only that but the 920 is gone now. Its very frustrating to see the lack of options and i hope it changes soon. I was talking with a guy who said he was very interested in a WP but couldnt switch because 1. He didnt want the massive camera on the 1020, leaving now real options 2. He didnt want to leave Telus. He said i was the first person he saw with a WP. Its a sad state :(

Good news for the most part. Momentum is good no matter how big or small. :)

When I was picking up my 1520 at att this weekend the sales rep (huge iPhone guy) told me he only recommends the 520 to anyone looking for cheap but good phones. He said once android phones hit that price range you might as well use a pager and payphone because that would be more reliable, lol.

WP ads are EVERYWHERE on TV here in the US. Like, annoyingly everywhere. But in the stores, they barely exist. I don't know what Microsoft is doing to handle that issue with retailers and carriers, but if the product isn't in the stores, they are just throwing money away on ads.

The ads are not good. The one in the bar with the girl talking about the 1020, and her boyfriend, is dull and the ultimate point of the ad is unclear. Even the actress looks bored.

I tried to be Windows phone user but Microsoft are not helping. I bought Nokia 1520 from Microsoft online store because I wanted a phone with good camera. Microsoft offered 15020 with AT&T plan of 450 minutes and 3GB data for $20. I called Microsoft activation number I receive from their email but they told me I have to call another Microsoft number. I called and Microsoft told me I have to call AT&T for activation. I called AT&T they activated my phone and move my number from Sprint. I tried to use the data on the phone but It didn't work. I called AT&T again they told me I don't have data plan on the phone if I want to buy 3 GB will cost me $30 a month. $10 more that will be $300 for two years. I told AT&T about the price Microsoft gave me when I bought the phone but AT&T said they don't have such pricing and they don't care what Microsoft has on their online. I cancel my service with AT&T and return the phone to Microsoft. I am going with an unlocked IPhone because I know I can get much better customer support from Apple

I'm from Canada so we have roughly the same phone plans and if someone said $20 for multiple GBs of data and minutes for $20 I'd say its a lie (unless its from one of the smaller carriers) data is always at least given on a $45 plan and up. Have you ever heard of if it sounds to good to be true than it ain't true?

Im sure things will realy start moving once 525 is out not to mention the 8.1 update and of course the next two top secret lumias next year

At least in the US, WP is increasing it's share at the expense of iOS - i.e. Android isn't exploiting the entire situation.

Strugglea in the US? Geez I wonder why? Oh right, 'cause IT'S EXCLUSIVE ON AT&T!!

Windows Phone struggles in America because no one carries the damn phones. I went into some kind of Best Buy mobile store and there was not even one WP device. Retailers like Target and Walmart carry outdated devices and that's if they bother carrying anything at all. I'm convinced that the 520 has sold as well as it has specifically because it's the one Nokia device you can find. Even supposed partners like AT&T have little on display. Good luck finding anything newly launched outside of a Microsoft store. I've yet to see a 1520 anywhere. It took a month or longer to find a 1020 after launch in one of their stores, and even then they're not on display everywhere. It's insane that Microsoft/Nokia throw money at advertising but are overlooking the bigger problem that the devices simply can't be found in stores. It's a miracle that they're selling at all. Imagine how much larger their market share would have been had they been more widely available. It's sad that Microsoft isn't capitalizing on the launch of the Xbox One by offering a stronger tie in to Windows Phone.

"It's a miracle that they're selling at all."Yep, I agree, exactly what I mentioned above and what is my experience too. The phone DOESN'T EXIST IN STORES. How are they supposed to sell them if people can't see them in the stores? Makes no sense to me to waste all this money on ads.

Couldn't agree more. And when you do find it its on a carrier you don't want! Same story in Canada. Basically had to opt for the Samsung ATIV because it was the only option available on the carrier I wanted.

Well we are making progress with telus now carrying the 625 and the 1020 at launch. Bell is stuck with being in love with Samsung and Sony

Right on the money. If you walk into Best Buy, there's a big Moto X display, a Nexus display, an Apple display, a big Samsung mini-store. Where is the MS floor presence? The Surface table looks nice, but WP is out to lunch.

It is getting better but MS should also push the big companies. For example look at the home page of twitter. They only mentioned about App Store and Android. Windows phone can only be seen after two clicks. Situation is same for Instagram though it is new entrant. Facebook does not mention about windows phone on this link https://en-gb.facebook.com/mobile/. These things affect the marketing. MS should work on that.

Slow and steady wins the race. The platform has a dedicated and vocal user base and will continue to build momentum, in the US as well.

France, Italy, and EU seems to seen the greatest gains every quarry. Why and how?

Besides all the growing and not growing (in China) i am really impressed by one thing: In Germany, Great Britian and almost in France Nokia grows more then Android. That's great to hear. But you dont should forget, that it is harder for Android to grow so much procent, when they already have <40%. All by all the direction is clear, upwards.
Still: USA and China, two very very important markets are a bit off..

You know back in January 2010 before all of this ecosystem business I was so set on getting an iPhone 3Gs after seeing my mate's and getting to play Street Fighter IV on it and just being blown away. Then one random day in February 2010 I was introduced to the tech world as a whole through my discovery of Engadget and the infamous Windows Phone 7 Series keynote by Joe Belfiore within a week. It was beautiful, it made sense, and I immediately saw the vision and made my decision. Since then it's been a seriously rocky road in terms of justifying my purchases of a HTC HD7, Nokia Lumia 900 and currently my Lumia 920 (each one garnering more and more interest and less sniggers mind you) but holding true to the belief that Microsoft would come good with their 3 Screen ecosystem. Slowly but surely this platform has been turning heads, my decisions back then don't seem so ludicrious to my mates any more and I'm still in love with the platforms that Microsoft has put forward thus far and am eagerly awaiting what's next from the company. Don't get me wrong I majorly respect Apple as a company and what their products have done and continue to do for people (Google less so but there is still a modicum of respect there I suppose), but the heart wants what the heart wants. Finally this whole vision is receiving the traction it both needed and deserved and it can only go up for here :D Here's to the next 3 years!! :D

There are still many key apps that are not available for WP, especially for business users. Three that come to mind: All major airlines boarding pass apps, official Dropbox and Square.

some others like the app from my university and blackboard, that sucks really in my ass when I'm switching in april :-D

@Rich I have one question... is the table comparing only OS vs. OS or device+OS vs. device+OS? I ask because if we are comparing on a purely OS basis then the % of iOS and Android is impacted by their respective shares in the tablet market. If this is the case we should add at least half of Windows 8/8.1's market share to Windows Phone and then compare. A comparison which includes WP8 and Windows 8/8.1 makes sense as well looking at the One Windows strategy of Microsoft. At one point all WP8 (or at least the 1GB RAM models) should be able to upgrade to WP8.1 and 9. And if Windows 9 is the one to get them all together then at some point all tablet owners with Windows 8/8.1 and all phone owners on WP 8 will be on the same OS and have one app marketplace and one combined market share. I hope it made sense Cheers!

Remember folks, this is actually a 92% increase year over year in the U.S. If WP does it again next year, market share would be 9.22% Let's hope the momentum builds even faster!! I really do like my Samsung ATIV S Neo better than my last Android.

Thanks for putting that in perspective. Put in that way, the huge increase of Android gets to only 10% YoY - still huge because that means many millions more units compared to WP unit sales. But the 92% growth YoY now becomes a very big achievement! And yes, if the same momentum can be achieved for 2014, that would put WP8's market share to nearly 10% - not bad overall for an OS that launched very late in the ballgame!

Doubtful that China will pick up any time soon, the marketplace is awful here. While MS acknowledges that lack of apps is a problem worldwide, the walled-garden marketplace in china is even worse, we don't get half of US apps. To this day, there is no Skype or Foursquare apps for crying out loud. A few of my friends who gave WP a chance last year all are pretty frustrated, and half of them switched to iPhones already. If this worst-in-the-world app shortage continues, I predict more negative growth in china for WP

and still all concentration of MS/Nokia is on US, they can launch the phones first or atleast at the same time in other countries and take the WP marketshare to more than 20%

I kind of blame AT&T for Nokia not selling well in the U.S. They now take the top of the line Nokia phones and dumb them down in features - so that they not only are not competitive to their competition; but to Nokia customers wanting to upgrade their present Nokia smartphones. They have done a good job trying to make Nokia phones much less appealing with reducing flash storage sizes and limiting the features of the Nokia smartphones in general. Now they even limit the color choices. Cannot get more restrictive then they are now!

One of the reasons they stuggle in the US is because they are exclusive to AT&T too much and not doing what Apple did with the Iphone and that's get on all the carriers. By not getting on Sprint and T-Mobile, they miss out on millions of customers, they are just now getting on Verizon which is the biggest carrier.

"One of the reasons they stuggle in the US is because they are exclusive to AT&T too much and not doing what Apple did with the Iphone and that's get on all the carriers. " iPhone was exclusive to AT&T for several years. Apple did the exact opposite of what you say they did.

Uprzedzam wszystkich, którzy zastanawiają się nad zakupem Windows Phone, że w tych telefonach nie da się ustawić oddzielnej głośności dla dzwonków i innych mediów. Powoduje to wiele nieodebranych połączeń! Więc jeśli wieczorem ciuchutko słuchaliście swojej ulubionej piosenki na Youtube i zapomnieliście później pogłośnić z powrotem telefonu, nie obudzi was z pewnością żadne przychodzące połączenie bo go nie usłyszycie!!! Powoduje to, że codzienie musicie regulować głośność telefonu kilkadziesiąt czasami razy! 72000 użytkowników Windows Phone oddało głos za wprowadzeniem takiej funkcji na oficjalnym forum WP. Proszę nie pisać, że jest zbędna gdyż była od 10 lat w telefonach Nokia (jako profile dzwonków) i jest obecna na każdym innym smartfonie prócz WP.!
Więcej na temat walki z Microsoftem w sprawie wprowadzenia oddzielnej regulacji głośności na ich własnym forum, proszę o oddanie głosu: http://windowsphone.uservoice.com/forums/101801-feature-suggestions/sugg...
Windows Central Newsletter
Thank you for signing up to Windows Central. You will receive a verification email shortly.
There was a problem. Please refresh the page and try again.