Windows Phone Marketplace hits 7,000 apps, no end in sight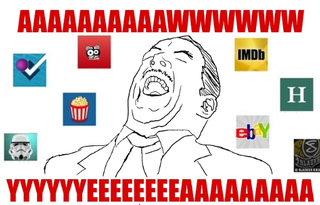 Like clockwork, the Marketplace for Windows Phone has hit 7,000 apps. Not bad for being just three and half months after launch, no? The last milestone was on January 11th meaning we're just over that two-week average that Microsoft is real good at maintaining (see the other dates here).
And yup. We're gonna keep doing this till we hit 10,000 at which point we'll only report on...we dunno...every 5,000 new apps. Cool?
But serious question: What are your thoughts on quality of the software these days? We really like all the 2.x app updates we're seeing more live tiles and generally we're happy with the way things are going. But of course we also see room for improvement, like anyone else. Sound off in comments.
Source: Monsmartphone.net; Thanks, Giles
Get the Windows Central Newsletter
All the latest news, reviews, and guides for Windows and Xbox diehards.
Daniel Rubino is the Editor-in-chief of Windows Central, head reviewer, podcast co-host, and analyst. He has been covering Microsoft since 2007 when this site was called WMExperts (and later Windows Phone Central). His interests include Windows, laptops, next-gen computing, and for some reason, watches. Before all this tech stuff, he worked on a Ph.D. in linguistics, watched people sleep (for medical purposes!), and ran the projectors at movie theaters because it was fun.
Yes, I totally agree! 2.x apps need to make use of the live tile. Such a waste if doesnt happen as its one of the coolest features on the homescreen. It actually make the homescreen a whole lot cooler than say..... the iPhone one!!!?! ;)

I'm disappointed by the performance of almost all 3rd party apps I've tried. I don't know if it's Microsoft's fault or the developers fault, but I'm really disappointed.

Performance in what way? Startup? Resuming? Operation while running? The first update will reportedly decrease startup and resume times that load a lot of data from storage (usually games).

Now MS needs to increase the active Live Tile limit, and hopefully the will in the first update.

How about some help searching thru those apps for one's that strike the fancy. Like an Avatar-like search capability that helps us 'think' through choosing the right app? Would be good to do that on the device via the Marketplace or on the website.

I know that MS has been upset with the fact that Apple wants to copyright APP STORE but in reality apps to me are more then applied applications. They are an extention of human function. Not just for gaming and communication but they are like a sword an extension of yourself. So for example if your child is sick pull up an app and research it. If you are at an origami event but you dont know how to do it, find an app to show you. Just like in the matrix when neo wants to learn karate he tells tank to load a program. Those programs extended his knowledge base. To me those programs become therefore living cells, living programs waiting to be activated and extend you as a person. Therefore the apps, quality of apps should be extension of life and that's why i propose a name change like LiveCells or Program Cells. That would be cool.

That post was so filled with awesome my head just exploded into a glittering cloud of dust particles. When put like that, apps (LiveCells) make much more sense, and I cannot quite see the difference between augmented reality services such as Layar and the Intersect from the Chuck series....and I've had these possibilities -- powers, one might say -- at my disposal all this time. Now, the world truly is my oyster.

I think anytime there is an approval process for apps, the quality is going to get better. Not too mention the tools Microsoft (and Apple) give developers to use make it easy to conform to good programming habits. I'm also happy with the lack of "junk" in the Marketplace as far as apps go. Note to Android developers: I don't need more apps showing girls in bikinis.

I am surprised at the quality of apps available for WP7. I think the quality is much better than Android in the early stages. However, there are still a few key apps that I am awaiting. I would like to see the following: Tripcase -- so much better than Tripit or Worldmate, OptionsXpress, E-trade, TDAmeritrade, more banks/credit card companies, more insurance apps, ewallet with sync functionality, etc. I would be willing to pay more for some of these apps too.

I feel the apps (software) isn't as good as they should be. I bought my HTC Surround Nov 8 and have used HTC Fuze with Winmo 6.1 2 years prior. I have to say I miss the level of quality and functionality from software such as Pocket Informant, List Pro, Pocket Quicken, CoPilot Live, Resco File Explorer, etc. On WP7, navigation, calendar/task software and file management falls way short of how I worked with Winmo and 3rd party software. Hopefully this improves quickly. The new OS is young and developers are just cranking out whatever the can just to make a presence in the marketplace. Quality comes with time, not speed. There are a few decent apps in the market. If anyone needs a flashlight, need to find there car or just want a fart app, there seems to be plenty.

Not sure you are looking hard enough. Sure I would like to see more big names from WinMo embrace WP7, but the new guys are not doing too bad; Board Express Pro, Break.com, Favorites Hub, Handyscan, Morfo, Parcel Tracker, Real Tube, Sky Wallet, Smart Shopping, Sports Scores, Weave and Wikipedia Search, are just a few excellent apps now in Marketplace for pennies compared to many WinMo apps. And Resco Radio is worth a look too.

You are correct. There are quite a few great apps for a variety of misc needs. I guess I was more focused on the work/business software. I feel slightly crippled with WP7 compared to Winmo with 3rd party apps. I know it will only get better with time. Microsoft really have created a great OS for their foundation. I guess we all just need to keep the faith and enjoy what we have now.

What was a major problem for me in the beginning of the iPhone's app store is that a lot of apps did not follow the rest of the iPhone's UI which took away from the experience for me (Fring in its early days was atrocious. No idea what its like now). MS has made it easier for developers with the typography based UI, so so far that, plus the presence of apps that I've missed (been on webOS too long) has made my WP7 experience an enjoyable one.

Its awesome keep it up windowsI am big fan of Microsoft..... :)

You know I love my Focus and I love the OS, but does it seem like some of the big app developers are just completely ignorning us? I reached out to BUMP!, Urbanspoon, EQ2Mobiles* I play EQ2*, and XM-Sirius about possibility of them releasing versions of there popular apps to us here on WP7 and none of them have plans to come to our platform. And it gets even worse when you look at Microsoft who is adding functionality to the Iphone before its own WP7 customers like via the Sync system in Ford vehicles which is developed by Microsoft but has less functionality for MS's phone and more for Apple? Anyone else see this as a major kick in the head?