WMExperts Podcast 9 - RIM Server Smackdown!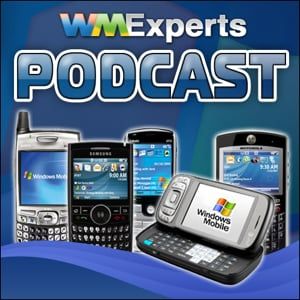 A bonus podcast! Guest Kevin Michaluk of our sister site, CrackBerry.com joins us to talk about Microsoft System Center, Mobile Device Manager 2008 (aka MSCMDM, aka Miskumdum). Microsoft has started offering it to corporate customers so they can get ready to support and manage Windows Mobile 6.1 devices. Will Microsoft be able to make in dent in RIM's enterprise sales? Will BlackBerry outages hurt RIM more?
Windows Central Newsletter
Get the best of Windows Central in your inbox, every day!
I played it 4 times and it still says welcome Feb 11 2008 got to love dieter's sense of humor.... i think CTIA fryed his brain or was it that 6.1 device they gave him.:D

You guys are missing a key point. To the average user a Blackberry, is just a generic term for a device with a thumb board that lets them send and receive emails and possible make a phone call or two.
I am basing this in part on the fact that everyone who sees my Q9M thinks it's a Blackberry (or an iPhone if I have earbuds in; go figure). If I try to explain that it is not a Blackberry, I just get blank stares.
Therefore, I think IT managers have more power than you think. If you gave the average CEO a Q9 (especially the Q9c with the track wheel on the side) or some similar Windows device and said here's your new Blackberry, they would not even know the difference.

PS, the iPhone is forcing everyone to step up to their game.
Third party apps have increase by leaps and bounds on the Windows Mobile Smartphone platform over the past 2 years. And, the OS itself has evolved a great deal (especially with the upcoming 6.1).
The same is happening for Blackberry. It's becoming more consumercentric. Therefore, RIM and third party developers are providing apps to make Blackberries into the one thing that does everything (to paraphrase an iPhone commercial).
Windows in still ahead of the pack in functionality, but I expect the Blackberry to catch up.

i agree with the 3rd party apps. I would just really like to see a thread sms program for bb. If Palm can do it so can bb.

Hear hear I say give them the phone and say "Heres your new blackberry" then when they start asking questions you can go into detail about how it the new motorla q that demolishes blackberrys and your sorry for the mistake.

A lot was made in the podcast of RIM's ability to push apps, but these two features of System Centre Mobile suggests that that is perfectly achievable using WM too.OTA Device Provisioning and Bootstrapping
The Mobile Device Manager self-service enrollment model is designed to provide IT professionals a simple and scalable way to provision devices, save valuable time and resources, and help reduce desk support costs. Furthermore, the solution's highly scalable and reliable deployment capabilities are designed to support tens of thousands of users on a single server, which helps reduce the cost and complexity to the enterprise. Mobile Device Manager helps offer significantly lower maintenance costs, and provides greater scalability, increased performance, and reduced trouble-shooting complexity compared to other solutions in the marketplace. OTA Software Deployment
The rich software targeting capabilities of Mobile Device Manager are designed to allow IT professionals to deploy firmware and software updates, with control over which updates are distributed to whom. The software distribution capability and technology is based on Windows Software Update Service 3.0, a proven Microsoft update technology. http://www.microsoft.com/systemcenter/mobile/evaluation/overview.mspx
Surur

LOL, Surur I have no idea what you just said.

date
I played it 4 times and it still says welcome Feb 11 2008 got to love dieter's sense of humor.... i think CTIA fryed his brain or was it that 6.1 device they gave him.:D
Wow. Just. Wow. And to think I probably heard that 3 or 4 times myself as I edited the thing.
Definitely FRIED.

Surur -
It wasn't the app pushing I was talking about, I know that both MS and RIM can do that. It's push as a *feature* of an app - i.e. somebody can write an app for a BB that can push out *other* data. Good also provides this sort of service, but as far as I know MS doesn't provide a way to push arbitrary info (like sales leads, for example).

I just watched the Standard 6.1 Blackjack demo. I have to say, that interface is more intuitive than the current one. You could definitely give a 6.1 device to an exec and they would:
a) be able to use it right away, especially if they had experience using a Blackberry.
b) have no idea that it wasn't a Blackberry

Surur -
It wasn't the app pushing I was talking about, I know that both MS and RIM can do that. It's push as a *feature* of an app - i.e. somebody can write an app for a BB that can push out *other* data. Good also provides this sort of service, but as far as I know MS doesn't provide a way to push arbitrary info (like sales leads, for example).
Ah, makes sense. I expect something like that can be simulated easily enough.
Surur