WMExperts Podcast Episode 75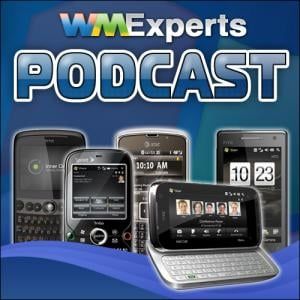 Malatesta and Phil do some serious work on custom ROMs for Windows Mobile, more HTC HD2 news, plenty on Windows Mobile 6.5. and what the Motorola Droid and Android 2.0 mean for Microsoft. Join us!
Top o' the news
Hardware news
Software news
Microsoft news
Community
Thanks to Daniel for the e-mail. Drop us a line. E-mail podcast@wmexperts.com. Call us at (866) 904-5882 ext. 222. Hit us up on Twitter - @wmexperts, Deiter, Phil, Malatesta, George, Tim.
Credits
Thanks to the WMExperts Store for sponsoring the podcast. Thanks also to these great artists for the music and to CCMixter.org for offering a great database of Creative Commons music!
Windows Central Newsletter
Get the best of Windows Central in your inbox, every day!
Would you share some of your comments on what you think about running the SPB mobileshell 3.0 on the VZW TP2. I hear about all the ROMS but don't know if this will run just as fast or good. If you email me that would be fine also.