WMExperts Podcast Episode 76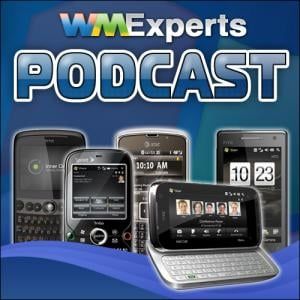 Malatesta and Phil dive deep into the HTC HD2 and what the Motorola Droid means for Windows Mobile, talk a lot more about custom ROMs and answer your e-mails and voicemails. (Oh, and Phil's battling a hurricane.) Let's go!
Download it directly with this link
Listen to it here with the flash player above.
Top o' the news
Hardware news
German Touch Pro 2s get Windows Mobile 6.5
Zune HD gets firmware update for better browsing, prep for 3D gaming
Software news
SPB Releases Mobile Shell 3.5.1 Beta
Windows Mobile User Interface Roundup
Tip: Change your system & TouchFLO 3D fonts in Windows Mobile 6.5
Quick Review: Flight Commander (updated)
Microsoft news
PSA: So you want a refund from the Marketplace?
Carrier news
T-Mobile's down, now it's up
Reviews
Review: Ecolife Element Top Case
Review: Naztech Ultima H5 Case
Review: PointUI Home 2 Pro
Review: Pocket Informant 9
Fall Freebies
Community
Drop us a line. E-mail podcast@wmexperts.com. Call us at (866) 904-5882 ext. 222. Hit us up on Twitter - @wmexperts, Deiter, Phil, Malatesta, George, Tim.
Links we promised
Credits
Thanks to the WMExperts Store for sponsoring the podcast. Thanks also to these great artists for the music and to CCMixter.org for offering a great database of Creative Commons music!
Windows Central Newsletter
Get the best of Windows Central in your inbox, every day!
re: the marketplace .cab for windows 6.1, is there an option where to store downloaded programs, ie memory or storage card?