Xbox Game Studios Publishing is the company's secret weapon for new exclusives
The future of Xbox Game Studios Publishing is looking very bright.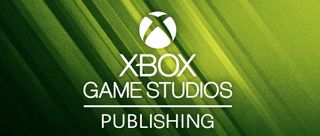 (Image credit: Xbox)
Since the announcement of the Bethesda acquisition last year, fans and industry analysts have speculated on the wild possibilities of future Xbox acquisitions. While some have painted a picture of Xbox buying anyone and everyone, it appears Xbox is focusing on a slightly different approach. Today, we'll be discussing why Xbox Game Studios Publishing might be Xbox's secret weapon for new exclusive games.
Xbox Game Studios Publishing is making moves
In recent years, Xbox has spent a great deal of time and money positioning Xbox Game Pass as one of the most essential pillars of its business model. Touted by many as "the best deal in gaming," the service has seen remarkable growth since its debut in early 2017. Game Pass has coaxed platform skeptics to embrace the Xbox ecosystem while managing notable subscriber growth. However, Xbox knows its potential is still far from being fully realized.
Like other streaming services outside of the gaming space, such as Disney+, HBO Max, and Netflix, Xbox understands it needs exciting exclusives to draw in new customers as well as a steady flow of compelling titles to keep players subscribed. This required consistency is likely the primary reason we saw Xbox invest so heavily and rapidly in Xbox Game Studios, growing its first-party stable to 23 noteworthy developers. But even with 23 in-house studios, will Xbox be able to deliver titles at the cadence a successful monthly subscription service demands?
Previously, Xbox Game Studios lead Matt Booty stated the company's goal of shipping one major first-party game per quarter. While this is absolutely an admirable mission, I imagine Xbox's ambitions for Xbox Game Pass are much grander. This is where Xbox Game Studios Publishing comes in. We've recently seen Xbox invest more aggressively in making its audience aware of Xbox Game Studios Publishing, from giving this division its own social media accounts to getting key players like Sarah Bond out for interviews. Xbox wants you to pay attention to this team.
In addition to a staggering first-party future including titles like Hellblade 2, Fable, Everwild, Starfield, and many more, we also know of roughly 10 Xbox Game Studios Publishing titles potentially in the works. Xbox understands that strategic partnerships on games published through Xbox may make more sense than outright acquisitions when it comes to building meaningful relationships with developers. And who knows? Maybe some of these teams will love their experience working with Xbox, which could lead to more permanent relationships.
For now, we'll be recapping all the Xbox Game Studios Publishing projects we currently know about as well as revealing one brand new codename. Here are several reasons why we should all be very excited about the future of Xbox Game Studios Publishing.
Xbox Game Studios Publishing codenames
Let's start with the small list of Xbox Game Studios Publishing titles that have officially been announced so far. First up, we have the interactive drama As Dusk Falls. This stylized game from Interior/Night promises an engaging narrative with player choice driving the story. As it stands, there's no release date or window for this project.
Next, we have the upcoming co-op heist title Contraband from open-world experts Avalanche Studios. Set in the 1970s, this seemingly ambitious open-world game allows players to execute the perfect heist with unique vehicles and gadgets. While there's no official release date yet, we'll likely get more details on the project sometime in 2022.
Now we'll touch on some Xbox projects we've previously covered or teased in the past. The infamous Project Dragon from IO Interactive has been in the rumor mill for quite some time now. This action RPG aims to deliver a vast and ongoing multiplayer fantasy experience. A release or even reveal may be a ways off here, but it's still exciting to think about the possibilities.
Project Belfry is another exciting potential Xbox exclusive. According to Jeff Grubb and his luscious mane, this side-scrolling brawler from The Banner Saga developers Stoic Studios is comparable to the PlayStation exclusive Dragon's Crown in terms of gameplay, but will feature the painted art style this team is known for.
An Xbox Game Studios Publishing title that has me particularly interested is Project Shaolin. Reportedly in development by BrassLion Entertainment, this action RPG will reportedly feature an anime aesthetic and focus on the legendary hip-hop group Wu-Tang Clan. With four-player co-op and a seasonal loot system, this project sounds right up my alley.
Fans of 4X strategy titles like Civilization should be interested in the upcoming Project Indus from developer Oxide Games. With turn-based strategic elements, city building, empire advancement, espionage, diplomacy, and warfare, this should scratch a specific itch for fans of the genre.
Xbox seems to be making itself the best place to play for fans of multiplayer RPGs, and the rumored MMO PaxDei is further proof of that. Developed as a cloud-first MMO, this ambitious title from Finnish developer Mainframe aims to establish "best practices" for Xbox's cloud-focused games moving forward. While we don't have many details on specific gameplay mechanics, it sounds as though the complexity of gameplay will scale based on the device you're using.
Another mysterious and long-rumored cloud-focused game is the reported Kojima Project. Grubb previously mentioned that key players like Kim Swift from Google Stadia now joining Xbox could be strategic moves to help facilitate the Kojima cloud game. As it stands, it's been claimed that a letter of intent was signed for this project, but we don't know if the game is in active development. For now, we'll just have to wait and see how this all plays out.
More Xbox codenames and why it's exciting
Two other Xbox codenames we don't have a ton of details for are Kalimba and Gravity. Kalimba could certainly just be a sequel or reboot of the 2014 puzzle-platformer of the same name, but that's just speculation. As far as Gravity goes, we don't have a lot of specific information to point to either. However, some community members are speculating that this could be the previously announced spiritual successor to SSX. Grubb also mentioned on a recent episode of GamesBeat Decides that a new Shadowrun title could very well be one of the leaked or rumored Xbox codenames.
Now, who wants a brand-new Xbox codename? We've received information that a title currently called Project Vonnegut could be in the works through Xbox Game Studios Publishing. Unfortunately, we're still working on getting details as to what this title could be. It's likely in reference to the surrealist and dark comedy author Kurt Vonnegut, whose most famous book, Slaughterhouse-Five, was a science-fiction take on post-World War II. But, for the time being, this is simply speculation.
In addition to all the specific codenames we know of so far, we've heard that more projects of all shapes and sizes are coming from Xbox Game Studios Publishing.
Seeing all of these possible projects together is undeniably impressive. Xbox wants to ensure a steady flow of compelling titles hits Xbox and Xbox Game Pass, which will be an incredible way to supplement its impressive first-party offerings. Microsoft is investing in Xbox Game Studios Publishing in a way we've genuinely never seen before, and the potential here is electrifying.
Get the Windows Central Newsletter
All the latest news, reviews, and guides for Windows and Xbox diehards.
Miles Dompier is a Freelance Video Producer for Windows Central, focusing on video content for Windows Central Gaming. In addition to writing or producing news, reviews, and gaming guides, Miles delivers fun, community-focused videos for the Windows Central Gaming YouTube channel. Miles also hosts Xbox Chaturdays every Saturday, which serves as the Windows Central Gaming weekly podcast.