Starfield for Xbox Series X|S, PC: Gameplay trailer, leaks, and everything we know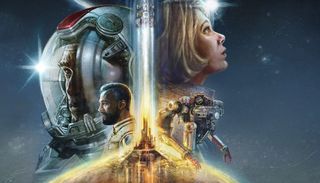 (Image credit: Bethesda Softworks)
First revealed at E3 2018 after years of speculation, Starfield is a new IP from Bethesda Game Studios. In fact, it's the company's first new IP in 25 years. While there will no doubt be some design elements similar to the Fallout and Elder Scrolls series, Starfield is also a completely new direction, abandoning medieval fantasy and post-apocalyptic settings for a game completely based in science fiction.
We know that it'll be coming to PC and next-gen systems, including the Xbox Series X and Xbox Series S, since Microsoft acquired ZeniMax Media, and Bethesda Game Studios are now a part of the Xbox first-party gamily.
First Starfield trailer
We got the first Starfield trailer at E3 2021 during the Xbox and Bethesda showcase. You can check it out below.
At the time, the game was set to release on Nov. 11, 2022, which would've been 11 years after the launch of The Elder Scrolls V: Skyrim.
What is Starfield?
Starfield is a new IP and science-fiction RPG being developed by Bethesda Game Studios, a team that's developed games like The Elder Scrolls V: Skryim and Fallout 4. Beyond that, we don't know much at this time. Bethesda initially released a teaser trailer for the game, showing a space station in orbit around a planet. You can check out the teaser below.
After a range of older leaked screenshots hitting the net, we now know a bit more after a few interviews and the E3 2021 trailer. We know that it's a singleplayer RPG, based on an advanced version of Bethesda's famed Creation Engine used in Fallout and The Elder Scrolls.
The screenshot leaks (from earlier builds as far back as 2018) suggest that you'll be able to create your own spaceships. Which wouldn't be a huge surprise given that Fallout 4 allowed you to create your own settlements. The Creation Engine is modular by its very nature, and user-generated content remains a big draw for Bethesda's other tentpole franchises. Bethesda described Creation Engine 2 as "advanced," although exactly how it's advanced remains a bit of a mystery.
In recent interviews, exec producer Todd Howard described the game's art style as "NASA punk." The game is set 300 years into the future, and will sport familiar technology with near-future leanings. Bethesda is continuing its aggressive approach to lore building and depth, and Starfield will be a vast and unique universe with heaps of lore, different factions, and plenty of in-game history.
Source: Bethesda
Howard described it as more "hardcore" than some of their more recent RPGs, emphasizing the plan to bring player expression and customization to the fore of the game, in true "roleplaying" fashion. Starfield will dive into some of humanity's deepest questions, including an exploration of spirituality and religion in a seemingly empty cosmos, while attempting to answer that age-old query of, "Are we alone in the universe?"
Bethesda's full gameplay overviews and breakdowns will likely start to arrive at the Xbox and Bethesda Games Showcase on June 12, 2022. Until then, here are a few quick-fire details about the game that we've gathered so far:
Starfield will allow for both first- and third-person gameplay, like Fallout and The Elder Scrolls.
Starfield is set in the year 2330 in a portion of the Milky Way Galaxy called the Settled Systems.
Twenty years prior to the game, there was a massive war between the United Colonies and Freestar Collective.
Some of the other factions in the game include the Pirates of the Crimson Fleet.
Your character's backstory will play a bigger role than in some of Bethesda's more recent games.
Starfield will sport "hundreds" of hours of content, like Fallout and The Elder Scrolls, inspired by the fact that 10 years later, people are still playing Skyrim actively.
It's not an "open universe" game, like No Man's Sky, but follows more traditional Bethesda "open world" gameplay.
Starfield is gunning for "semi-realistic" sci-fi, although there will still be "gamey" elements, such as visible laser fire in a vacuum.
You play as a member of "Constellation," which is a shrinking faction of space explorers.
The script of the game features over 150,000 lines of dialogue, almost three times the dialogue of The Elder Scrolls V: Skyrim. It's also been fully localized in Japanese.
Bethesda says that Starfield is more "grounded" that past Bethesda Game Studios' titles.
One of your companions is a robot named Vasco.
The soundtrack is being handled by Israeli-American composer Inon Zur, who previously worked with Bethesda on Fallout 4.
Bethesda is also starting to share concept art from Starfield, sharing a glimpse of what the various worlds and factions of Starfield are like. Below, you can see the worlds of Akila, Neon, and New Atlantis.
Source: Bethesda Softworks
Is Starfield a single-player game?
Yes. Pete Hines, Senior Vice President of Marketing at Bethesda, has confirmed that the next game after Fallout 76 (which is Starfield) will be a traditional singleplayer RPG. "It is a new IP, it's a single-player role-playing game that folks understand," he told The Telegraph. That has since been reiterated in more recent interviews as well.
From what we understand, there will be no form of multiplayer whatsoever in Starfield, but as we saw from Fallout 76 and various multiplayer mods for Elder Scrolls and other Bethesda titles, that doesn't mean Starfield couldn't get at least some form of multiplayer in the future, either in the form of a mod or sequel. It's just not very likely.
Is Starfield a "next-gen" game?
In interviews, Todd Howard, director, and executive producer at Bethesda Game Studios, has said that Starfield was being developed with next-generation technology in mind with improvements that kind-of-new hardware can handle. We don't specifically know what this refers to, but we're sure more information will be released closer to launch. It does seem that, for now, Starfield is a current-gen-only title, hitting Xbox Series X|S and PC exclusively, alongside the Xbox Series X-based version of Xbox Game Pass cloud streaming for Android and web.
Being available in Xbox Cloud Gaming at launch, which will allow Xbox One owners to stream the game to their older hardware, while still ensuring Starfield is built around current-generation technology.
The trailer said that the game is coming to Xbox Series S and Series X, with no mention of Xbox One. It's using a new iteration of the Creation Engine, however, which could let it circumvent some of the criticisms of Bethesda's earlier games.
Starfield will be our first game to use Creation Engine 2. We've spent years developing it to power the next generation of immersion and exploration. pic.twitter.com/ZF093bbsLmStarfield will be our first game to use Creation Engine 2. We've spent years developing it to power the next generation of immersion and exploration. pic.twitter.com/ZF093bbsLm— Bethesda Game Studios (@BethesdaStudios) June 13, 2021June 13, 2021
At minimum, this will allow the developers to utilize the ultra-fast SSD in the Xbox Series X|S, meaning load times are nearly nonexistent and new areas and textures can be streamed in hundreds of times faster than on a hard drive.
Is Starfield coming to PlayStation 5?
Microsoft has confirmed Starfield is exclusive to Xbox Series X|S, Windows PC, and Xbox Game Pass cloud, with no planned Nintendo Switch or PS5 version.
I had heard when we initially broke the news about Bethesda joining Xbox back in 2020 that the plan was to make all games exclusive to platforms where Xbox Game Pass exists. Xbox lead Phil Spencer echoed this during the Xbox Bethesda showcase in 2021. This is the first real evidence that that will indeed be the case.
When is the release date for Starfield?
Starfield is currently slated to arrive at some point in the first half of 2023, after being delayed from its initial release date alongside Arkane Austin's Redfall.
During E3 2021, it was announced that Starfield is targeting a Nov. 11, 2022, release date. Whenever it does release, it might join the ranks of the best Xbox role-playing games, or maybe even reach the top of the best Xbox games in general.
Additionally, it will also hit Xbox Game Pass on day one, as you might've expected, and as is the case with all Xbox first-party titles.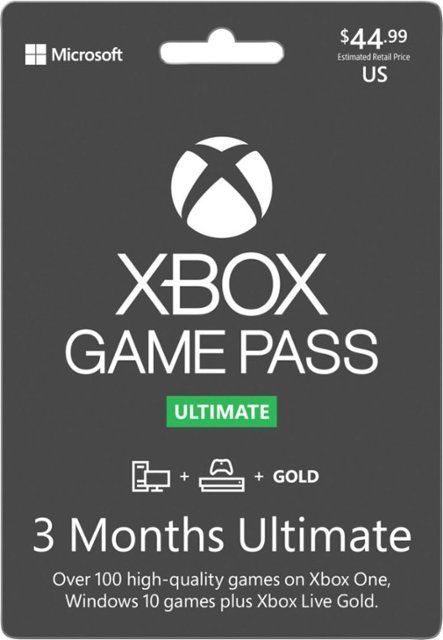 Best of all worlds
(opens in new tab)
Xbox Game Pass Ultimate: 3-month subscription
Xbox Game Pass and Xbox Live Gold in one

Xbox Game Pass gives you access to over 200 games for one monthly fee. Xbox Game Pass Ultimate also adds Xbox Live Gold to the package so you can play online with your friends. You also get access to EA Play.
Samuel Tolbert is a freelance writer covering gaming news, previews, reviews, interviews and different aspects of the gaming industry, specifically focusing on Xbox and PC gaming on Windows Central. You can find him on Twitter @SamuelTolbert.
Windows Central Newsletter
Get the best of Windows Central in in your inbox, every day!
Thank you for signing up to Windows Central. You will receive a verification email shortly.
There was a problem. Please refresh the page and try again.